How to Understand Love vs Lust: 5 Signs and Differences
Understanding the difference between love vs lust can be quite tricky, especially because lust is usually the first phase of most romantic relationships. It can last up to two years.
Lust is often the first phase of 'love,' but lust doesn't always develop into a loving romantic relationship.
However, when you are in a relationship and don't realize the difference between love and lust, it can be difficult to tell whether the relationship has the potential to last.
Read on to understand more about lust and love. Use this to figure out how and why your relationship (or sex life, for that matter) might appear to change as you progress from lust to love.
What is love?
Love signifies an emotional attachment that you have towards someone, which has inspired countless songs and movies.
It is a powerful feeling where you are completely bonded to another person and you look to sharing your life. It builds up over time and gets stronger as you learn to deal with tough situations together.
Love involves a perspective where you see your life and your lover's life attached to each other. You don't see your life and your lover's life as separate from each other.
Love involves a companionship that you can depend on, emotionally, sexually and socially.
5 signs of love
Love is a magical sensation that many people yearn for. But the signs of love are sometimes confusing for people to decipher.
If you are overwhelmed by your emotions, you may not notice when you start falling in love with someone. But how do you know it's love?
Here are some apparent signs of love that are easy to pick up on:
1. You feel emotionally attached
Unlike lust, love brings together both passion and compassion that you feel for your beloved.
You feel emotionally bound to what the other person is feeling. It matters to you how they feel.
Research shows that emotional intimacy is an integral part of all loving relationships. In addition to sexual satisfaction, you seek to build intimacy and affection when you love someone.
2. You make plans for the future
Love is a lasting emotion that makes you envision a future together.
From planning trips to getting old together, you can make plans for a future that involves the partner. It is an indicator that you see them as a part of your future.
3. You can be emotionally vulnerable
Love offers not just sexual fulfillment but also emotional satisfaction. A big part of this is the feeling of security and comfort that love offers ideally.
Love gives you an avenue to be who you are and comfortably express your vulnerabilities and flaws. And studies show that positive reception of emotional vulnerability can enhance a relationship.
You don't fear rejection and judgment when you are genuinely in love with your lover and they love you back.
4. You are invested in their life
Love makes you see you and your lover as bound to each other in every way. Their pain, problems, happiness, and choices impact how you feel.
You care about what happens in their personal and professional life.
5. It builds over time
Unlike lust and infatuation, love builds up over time and has depth and breadth to it.
Love becomes more robust and durable when you and the one you love can combat challenging situations together.
Just like the other two feelings, love can be powerful and overwhelming. But it is not as unstable or temporary as lust.
It is harder to deal with separation from a partner when you are in love than if you simply lust for them as you are more emotionally invested.
What is lust?
Lust is based on the sexual attraction that draws you towards another person. It is often described as a raw, primal feeling that's mostly physical.
Sexual attraction, arousal, and fulfillment are the components of lust.
It is a temporary sensation that is intense and overwhelming at times. It can make you act in irrational ways.
5 signs of lust
When you are under the spell of lust, your hormones and sexual desire may make you overwhelmed. You may not notice all the signs of lust because you are caught up in your emotions.
However, here are some signs that you will notice if you are lusting over someone:
Related Reading: 

6 Signs of Physical Attraction and Why It Is so Important in a Relationship
1. Overwhelmed by thoughts of sex
When you lust over someone, your mind is consumed by thoughts of sexual fulfillment and physical closeness. It can become obsessive and consuming for you.
Your attraction towards someone else becomes an important aspect of your life. Your desire for them defines your conduct towards them.
2. Lack of curiosity about their life
You are interested in the physical attributes and sexual desire of the one you are interested in. But anything apart from that is not something you feel too interested in.
You don't need to get to know this person by talking to them about varied topics. You are more self-centered when you have lustful feelings, as it is your sexual satisfaction that matters to you the most.
3. Living in the present
Lust in a relationship can make you hyper-focused on the present and what you need right now.
Love vs lust difference is evident when you are not actively envisioning a future together. Lust is focused on instant sexual gratification, where you don't think about whether you could be in a long-term relationship with them.
4. Unbothered by different values
Lust is all about sexual compatibility and nothing else.
Firstly you don't feel the need to figure out how the other person feels about different things, what their values are and what matters to them. And secondly, if you find out that they are opposing views, you are unaffected by it.
You don't spend time trying to change the opinion of the person you are involved with as you feel that it does not make a difference in your life.
5. More private time than public or social time
Physical signs of lust include the time you are willing to spend in the bedroom with them instead of being around people.
Lust entails the desire for constant sexual fulfillment, which leads to most of your time being spent inside the bedroom. You don't feel the need to go out on dates, engage with others as a couple or get to know each other outside of the bedroom.
Related Reading: 

8 Ways Social Media Ruins Relationships
How long does lust last in a relationship?
The key difference in love vs lust is that love lasts much longer than lust.
How long does lust last depends on each couple and their circumstances?
For some couples, the lustful phase can go well beyond a year, while for others, it can last for a couple of months.
However, couples can prolong this period by keeping things spicy in the bedroom and trying new things all the time.
Is it lust or love?
In understanding love vs lust, realize that these are different emotions, yet it can sometimes be challenging to differentiate between them.
Sexual desire is usually a part of both lust and love, making it hard to distinguish between the two.
Lust may overwhelm your sense in a way that makes you feel that it is love. You may feel drawn to someone due to a sexual desire, but you may assume the pull you feel is because of love.
To avoid getting confused between love and lust, try to give the relationship more time as things will become clear eventually. You can also read the difference between the two and assess your relationship based on these.
Watch this video to learn about signs that you were never in love:

5 differences between love and lust
Certain sentiments are common to both love and lust, which can confuse you about whether you love someone or you just feel lustful towards them.
Here are some ways to tell the difference between love vs lust.
1. Feelings
The feelings associated with real love vs lust in marriage are very different. Love is an intense feeling of care and affection for another person. It's so intense that a person who experiences love often forms a secure emotional attachment to the person they love.
Lust is more of a raw sexual desire and a pull between each other, often based on physical attraction. This can either fizzle out or turn into love.
Love usually occurs as a couple discovers each other's personality and develops trust and understanding. This is the difference between lust and love.
Another difference is that love isn't a selfish feeling. You want what's best for the other person and you're motivated and energized to be a better person yourself.
2. Timelines
When comparing love vs lust, most people will generally say that they understand that love takes time to grow (unless they advocate love at first sight). But lust can happen immediately.
However, lust can sometimes take time to develop between two people. The lustful feeling may intensify over time as you spend more time around a person.
Also, you may feel intense lust that may cloud your judgment temporarily. So you can give yourself a chance to decide if love will have a chance to grow from lust.
Research shows that love makes one look and envision the future, while lust makes you focus on the present.
Love is a long-lasting and fulfilling emotion that takes time to develop. And it gets better with age, just like fine wine.
Over time, the lust will start to calm down and instead may be replaced with a more profound sense of love. At this point, some couples might not understand that this is when the effort is needed to keep your sex life fun and exciting.
Related Reading: 

What Is a Relationship Timeline and Should You Follow It?
3. Time spent together
When you are in the lust stage of a relationship, you'll probably spend more time enjoying sex rather than spending time investing in a deeply emotional conversation. But the difference between love vs lust becomes apparent when you compare this with love.
As time moves on, however, and as you start to fall in love, you'll begin to find that you spend as much time learning about each other and discussing your emotional commitment toward each other.
4. Future commitment
In the lustful stage of your relationship, you may not have any immediate desire for commitment. But when you reach the love stage, you'll be invested and committed emotionally and physically.
When you are in love, you want to plan for your future together and continue learning more about your partner. If you don't develop this desire – you probably don't want to turn this particular relationship into a loving one!
When it comes to love vs lust, you want to think about your loving future together, but that might not be the case in lust.
5. Relationship dynamics
If you are in a stage of lust, you may be lovers, but you may not necessarily be friends. However, if you are in love, you will be friends too. You probably won't stop thinking about your partner and will want to know as much as you can about them.
Furthermore, you have a more balanced view of your partner and accept them, imperfections and all.
Instead of building an idealized image of them, you are open to their flaws and love them all the same. You are also comfortable being yourself and your differences don't stand in the way.
In a relationship that transitions from the lust to the love stage, you may start out not being friends, but over time you'll develop deeper feelings and a stronger bond between you both. There is always friendship involved in love in love vs lust, but not necessarily in lust.
Related Reading: 

What Constitutes Healthy Relationship Dynamics
Is love stronger than lust?
Simply put, love is indeed stronger than lust.
Lust is a heady and addictive experience that can wreak havoc on your emotions. It can seem more intense and consuming when it is at its peak. However, it is not long-lasting.
If you're not in a long-term relationship, it's important to remind yourself that lust is a temporary feeling. It is an important aspect of love vs lust.
Healthy relationships are rarely built upon lust alone, especially if you're looking for a deeper connection.
Unlike in love, you're not looking to develop a deep emotional attachment with the other person when it comes to lust. You simply want their touch and physical energy.
If the object of your lust is your partner, you can leverage lustful emotions to boost your sexual intimacy, improving your relationship as a result. But lust alone will fizzle out over time.
Final thoughts
Some relationships will make it to the love stage, while others were never destined to get there. Love vs lust, either way, there will be an incredible journey of self-discovery waiting for you, and one day the right relationship will turn from lust into true love.
By now, the difference between love versus lust would be clear to you. Now you can make out where your relationship actually stands.
Share this article on
Want to have a happier, healthier marriage?
If you feel disconnected or frustrated about the state of your marriage but want to avoid separation and/or divorce, the marriage.com course meant for married couples is an excellent resource to help you overcome the most challenging aspects of being married.
More On This Topic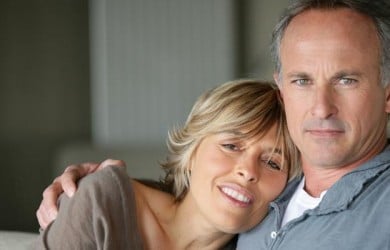 You May Also Like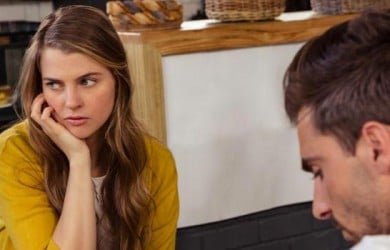 Popular Topics On Married Life