Ways to Make a Strong Decision Together
Couple relationships are not all fun and games. 90% of relationships
require adulting
which requires them to learn new
ways to make a strong decision together.
Most people don't understand that relationships are a commitment and commitments are a duty, which in turn is effort. If you want just fun and games, then go ahead, in this day and age, it's no longer frowned upon.
But if you do get into a committed relationship, then there will come a point in time where you and your partner will have to make important decisions as a couple. There are ways to make a strong decision together.
Unilateral decision making in relationships is fine if they are trivial, such as what movie to watch and where to have dinner, but big decisions such as deciding to live together or have an abortion need a strong front.
Best ways of making decisions as a couple
It's important that couples agree upon how to make a decision about a relationship. There are important matters that both partners would need to fully agree before moving forward (or not).
Here is some advice on ways to make a strong decision together.
Research – You are not Adam and Eve, chances are the issue or conflict that you are facing is something that others have been through before with varying results.
Read up on the details of your problem and make sure you and your partner understand everything involved in the outcome. Manage the risks and prepare what you need to hit the ground running.
Making decisions as a couple means you share your information and knowledge with each other. Discuss each point and develop a method to shift the grain from the chaff.
Ask for advice – A fresh perspective from elders, friends, family, and professionals can help the couple arrive at the best relationship decision. Not every advice, even from elder parents or professionals is the right move.
But do not dismiss anything said outright, even from the irresponsible Cassanova friend. If you don't respect their opinion well enough to follow it, then don't waste their time and ask them in the first place.
Add their opinions to your research and use it to weigh upon the final choice. Make sure you thank everyone for their time even if you didn't follow their advice. If you did, make sure you thank them even if it turned out to be wrong.
Predict the outcome – Talk about what would happen if you decided to do A, B, and C. Do this after you have gathered enough information from other people and from your research.
If you have enough accurate information, both of you should have an idea of how things would unfold based on the choice you made.
It is one of the best ways to make a strong decision together. If you can predict the outcome of your choice based on the information you have, then you will be able to make the best choice.
A lot of people ask what are the rules in decision making for couples? There is none. Obviously, the mechanics of selecting a name for your first child and finding your first family home are different.
Even if it's about buying a house if only one partner is bringing home the bacon, then it's different compared to when both partners are putting equal money on the table.
Perform risk management – Some decisions could end up wrong and severely impacting your life, such as quitting your day job to start a business together.
I am not saying doing that is wrong all the time, it could be the way for your family to become billionaires. However, in case things didn't go as planned, there should also be a practical exit for the couple to get things back on track.
Marriage decision making affects more than just the couple. If you have kids, deciding to immigrate to another country will require the input of your children and other relatives.
If they are old enough to join in the conversation, make sure you listen to their opinions. Listening is essential for communicative competence. It affects their lives and the future too.
That aside, if the decision you are making has a chance of negatively impacting your lifestyle as a family. Then make sure there's a clean exit. Factor that in your decision-making process.
Commit – Some decisions end up wrong or not entirely right. It may need small tweaks along the way to get it to where you hope it would go.
Make sure that you and your partner are on the same page that the decision is something both of you decided, so you won't spend the next five years blaming each other for it.
In the middle of the journey, if you need to make a new decision to resolve the problem or move on to the next step, then go through everything all over again.
There are plenty of ways to make a strong decision together. But doing it in an orderly and systematic way, it will increase the chance of arriving at the right choice. Remember what Master Yoda said,
"Do or Do not, There is no Try."
If you decide to let an opportunity pass by because your family decided it's too risky to do at the moment, do not bother feeling bad about it. There is plenty of fish in the sea and that also applies to opportunities.
Regardless of what choice you made as a couple, move on with your lives and move forward. There are no secret decision-making tools for couples that will allow you to make the right choice all the time. Tools are just tools, it is still the craftsman using it that decides on the quality of the artwork.
If you do need tools to organize your information and thoughts to find the best ways to make a strong decision together. Business management tools online will work just as well.
Trusting each other can only go so far, nobody is perfect and making a big decision that turned out wrong can seriously ruin a relationship. Even if everything is left to one party, keep the other partner in the loop during the entire process. There's nothing wrong with letting your partner know in things that would decide their future.
Share this article on
Want to have a happier, healthier marriage?
If you feel disconnected or frustrated about the state of your marriage but want to avoid separation and/or divorce, the marriage.com course meant for married couples is an excellent resource to help you overcome the most challenging aspects of being married.
Learn More On This Topic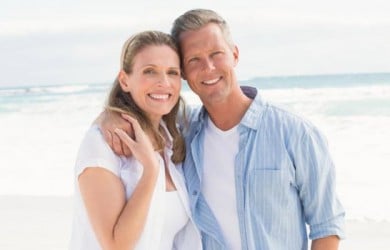 You May Also Like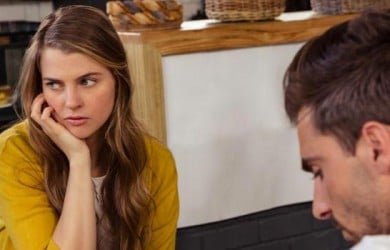 Popular Topics On Married Life