Elements of a Successful Marriage That Build a Happy Union
The art of marriage is typically thought to be something to be feared of.
With all your emotions set out on full display, people can find it intimidating. Marriage is a delicate game. It is a union of two souls. However, only some of the marriages do work. Obviously, there are keys to a successful marriage.
Marriage isn't all that complicated as people assume it to be. It binds two people at heart and soul, you fall in love with the person you marry, and you end up growing with them as times passes.
So, in the end, you know that no matter what you'll always have a sanctuary where you will be safe, and you will feel loved. All you need to do is to follow ways to make a marriage work so you can fulfill your dream of having a successful relationship, and all will work out!
There are different elements of a successful marriage which you and your partner need to understand.
For a successful marriage, you need to learn how to respect, love, trust each other.
So now if you want to know how to have a successful relationship, then you need to keep reading this article.
Here are some elements of a successful marriage; what I want in a relationship list
1. Be transparent
What makes a successful marriage style="font-weight: 400;">?
Transparency! It's always a good thing to let your partners be aware of what is doing. This helps by developing a sense of security in the relationship. Sending a small text doesn't hurt anybody.
When you are transparent about things with your partner, it reduces the chances of a potential conflict. Since they already know what you were doing, or where you are therefore they don't have to guess things.
Don't wait for them to ask you questions let them know beforehand.
2. Communication is the key
One of the essential things in a relationship is communicating with each other. Once again be transparent and talk. Communication is the key to building and maintaining a healthy relationship.
Couples who converse and let each other know what's going on, what they are going through etc. have a healthier relationship.
You know what is happening. Therefore, you have no reasons to second guess things or worry about your partner's sneaky behavior.
3. Do not miss out on date nights
One of the essential successful marriage tips is to know that you'll be there for your partner no matter what.
No matter what happens, never miss out on a date night. Don't let anything; whether it be your work, kids, the weather, etc. ruin your date nights. Date nights are the best way of speaking all of your heart out.
These special nights spark up the romance and allow the two of you to be open around each other. Date nights allow for a healthy means of communication.
Understand that the way to a man's heart is through his stomach, but the way to a woman's heart is through her ears.
4. Respect each other
When partners give each different priority, respect comes eventually. The most successful marriage advice is to put your partner's needs before you. Understand what is essential for your partner.
This does not mean that you should sacrifice your needs. Instead, it means that you're considerate of their feelings, and when you're thoughtful, it shows how much you love and respect our partner. This allows you to have a secure connection between the two of you.
5. Humor is needed
To make a relationship successful what is the most crucial thing in a relationship?
Humor!
To make your relationship healthy and strong, you need to incorporate a bit of humor in it.
You not only not have to take your life too seriously, but also try not to take each other or yourself too seriously either.
Be happy to enjoy each other's company and laugh; it's these precious moments that help make your relation stronger.
6. Intimacy
Intimacy is the most important elements of a successful marriage.
The sexual dynamic is an important part of a relationship. However, it's not all about sex and intercourse, instead of about the small gestures that help keep the spark alive.
No matter how long you've been together, you still need to keep that spark alive, and it is one of the keys to a successful relationship. So do small things with your partner like taking showers together, giving backrubs, hold hands, go out on adventurous dates, etc.
So if you are wondering what makes a marriage last, most important things in a marriage, then make sure to follow these tips.
Marriage isn't that complicated unless you make it. As long as you follow these elements of a successful marriage, your marriage will prosper. Just remember to love and trust each other, be careful of each other's feelings, as long as you are mindful of each other you'll have a happy married life.
Share this article on
Want to have a happier, healthier marriage?
If you feel disconnected or frustrated about the state of your marriage but want to avoid separation and/or divorce, the marriage.com course meant for married couples is an excellent resource to help you overcome the most challenging aspects of being married.
More On This Topic
You May Also Like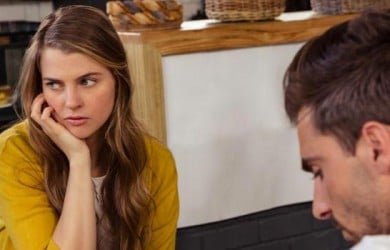 Popular Topics On Married Life