Understand That Marriage Is a Dance
Marriage is like a dance, you learn a few basic rhythms and some fancy steps, just enough to say that you can dance together and to remain on the dancefloor for the evening or in the case of marriage, so you can navigate life together.
After a short, while you think you've got your moves down, even become better at these moves, but then you notice that there are so many more moves that you need to do – to keep you on that dance floor or to propel you across the floor in delight rather than boredom.
Even if in some of the better-prepared marriages where discussions about premarital topics occurred before the big day, and you know your marriage counselor personally, there are still some challenges in a marriage that are complex and complicated.
There are moves you should make and steps your partner should take that will take your dancing to another level and ensure long-term fun – just like in a marriage.
Taking the lead
Sometimes one of you should take the lead, and in other times the other should take the lead.
During a dance, you can see that without focus, communication, and discipline the dancing couple might crash into each other and fall into a messy heap on the floor, or they'll either be standing on each other's toes or drifting too far away from each other.
Just like married life.
Parallels between marriage and what occurs on the dancefloor
The Gottman Institute endorse this principle, claiming that they see many parallels between marriage and what occurs on the dancefloor. And so it's well worth understanding that marriage is a dance.
A long and beautiful dance too if you put the work in to develop the skills, grace, and finesse to pull it off well.
Here are some of the lessons that The Gottman Institute teaches about how marriage is a dance, and also how you can embrace and even enjoy dancing with your spouse for the rest of your life – especially if you heed this advice.
Take turns as a leader and a follower
In most couple dances there is a leader and a follower, which should be the same in marriage. But the only difference is that the leader should not always be the male. Instead, both of you should be familiar with both roles, so that you can easily switch in and out of them as and when required.
It's this ability to be able to step up and step down that will provide the flexibility, teamwork, and balance in your marriage.
It's also a useful metaphor in this lesson to realize that by switching roles you are really stepping into each other's shoes which means that successful marriages generally have both spouses who can understand life and marriage from their spouses perspective as much as their own.
Both valuable lessons don't you think?
Seek first to understand
Understanding, and taking the time to understand not just the situations you experience in life but also your spouse's perspective makes a whole lot of difference in a marriage.
You can begin to understand each other before you start to stamp on each others toes. Take that further and begin to understand your actions and thoughts – including taking the time to think about why you might do the things you do, and vice versa makes your dance much more graceful.
It's important to remember that understanding also involves taking the time to realize how you got into certain situations and what you can do to resolve them.
Approach your marriage with an understanding and tolerance for each other.
When both spouses seek to make understanding a priority in marriage you can see how easily they can assist, support and love each other — another fantastic lesson from the Gottman institute that really makes sense.
Synchrony through balance and understanding
Appreciate the importance of understanding your problems and challenges along with seeking the necessary advice required to resolve the problem.
If you balance that understanding with action, you attain a balance between you which can only lead to a synchronicity with each other that most married couples dream of.
When you are in sync you'll know when to step up or step down.
You'll know how to help each other and when, and before you know it you are gliding across the dancefloor proving that its true – marriage is a dance.
Leading with your partners best interests in mind
If you lead with your spouses or dance partners' best interests in mind, you can be sure that nothing but elegance and harmony will follow – especially if you have already attained understanding and synchronicity between you.
Trust will blossom, Intimacy will bloom, and the dance that your marriage makes will be magical.
The Gottman Institute provides much more information and also formal lessons on how to make your marriage a dance. It's surely one of the most beautiful ways to make a marriage work.
Share this article on
Want to have a happier, healthier marriage?
If you feel disconnected or frustrated about the state of your marriage but want to avoid separation and/or divorce, the marriage.com course meant for married couples is an excellent resource to help you overcome the most challenging aspects of being married.
Learn More On This Topic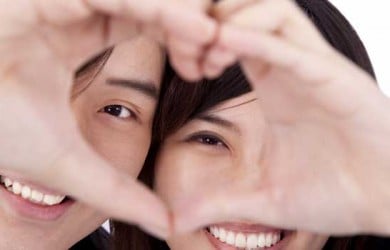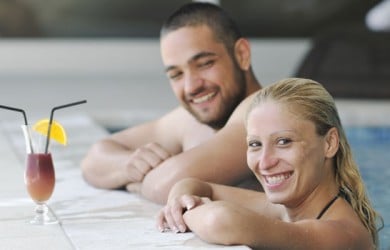 You May Also Like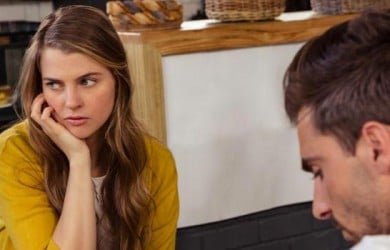 Popular Topics On Married Life