Separation Can Help Couples Recover From Infidelity
Happy couples never expect to be dealing with infidelity in their marriage when they are sharing their "I do's", but it is a reality that many will face during the course of their relationship. Cheating is a hurtful practice that breaks both hearts and trust in one fell swoop. There is no easy and straightforward answer for how to handle infidelity.
How to save a marriage after infidelity?
You have spent so much time in your marriage thinking about "We" that you forget to think about "Me". Spending time alone will help you gain some much-needed perspective on your situation and help you get reacquainted with yourself. A marital separation allows both parties to figure out what they want from their life and relationship without any interference from their partner.
Can separation help a marriage?
It is a common practice for couples to separate following infidelity, but can it help? If you have separated from your spouse you may think this spells the end of your marriage, but that isn't always the case.
In many cases, temporary separation after an affair can help couples in recovering and working through infidelity. A brief, informal separation may be the saving grace for your marriage after infidelity has occurred, and here's why. Repairing a marriage after an affair is not impossible.
1. Grieving
In many ways, infidelity is similar to death. It is the loss of a source of love, happiness, and stability in your life and it deserves to be grieved. Even if you both recover from infidelity in the future, you are still grieving the loss of what your relationship used to be. This grieving phase has no set timetable and is different for everybody. This is a necessary step in recovering from infidelity, as it allows you to work through your pain and anger and allows you to take real steps towards fixing your marriage.
Staying together after the affair immediately after it has happened can aggravate the pain further.
2. Understanding the affair
There is a large gray area when it comes to infidelity that can be infuriating to dissect. While it's a common belief that people cheat because there is a lack of sex in their marriage or simply because the opportunity was there, this isn't always so.
In fact, there is often a large issue at hand when it comes to infidelity.
How to overcome infidelity in marriage? How to fix a marriage after cheating?
Therapeutic separation after infidelity can give both partners the opportunity to explore and better understand what actions and behaviors led to the affair.
Pornography addiction, lack of emotional satisfaction, lack of validation, lack of love, past betrayal, abuse, and substance abuse all contribute to extramarital affairs.
When recovering from infidelity, narrowing in on what caused the affair will help both mates decide how to combat these problems in the future and strengthen their marriage against such negative influences. In order to recover from an affair it's important to understand what caused it.
3. Rebuild trust and communication
If you are in couples counseling or sessions about how to recover from infidelity, this time apart will allow you to do your couples separation homework. This means addressing what led up to the affair and making positive progress with how you treat one another.
How to rebuild your marriage during a separation?
Couples who communicate have a higher rate of success in their marriages. It may sound counter-productive, but couples taking time away from one another actually create the opportunity to separate themselves from the situation and work on rebuilding trust and communication.
Anger is the knee-jerk reaction to communicating with an unfaithful spouse, but time away can dull the pain and hurt that creates reactive conversations. With a calm demeanor and clear head, couples will be able to reconnect and communicate about their relationship.
Rebuilding strong communication is an important step in affair recovery.
Recovering from infidelity communication is the key to a happy, healthy marriage, even if you're currently separated. If you have stopped communicating about things both big and small, you'll be able to use your separation to get back into the habit.
It can help you work through your issues, re-establish respect and cooperation, and learn more about one another.
4. Learning the aspect of dating
Dating other people during separation is a double-edged sword. On the one hand, getting back into the dating world is often unpleasant if you have been married for quite some time and may remind you of all the things you miss about your ex-partner.
On the other hand, you may end up falling in love with someone new, which puts the brakes on working out your marriage. If you are committing infidelity during separation then there is no scope for salvaging your relationship.
You shouldn't concern yourself with questions like how long do affairs last after separation, you must focus on your damaged relationship.
For recovering from infidelity you must choose not to date other people during your separation, you will still have the opportunity to go back to dating one another.
This can be a huge factor in surviving marriage after infidelity. If you go back to dating your spouse, you'll be transported back to a time when there was sexual tension, lust, chemistry, and your partner was trying to impress you and make you feel special.
These can ignite positive emotions and re-establish a connection between you and your partner and help in recovering from infidelity.
5. Time alone grants perspective
Being alone during affair recovery is a difficult decision. After all, you have spent many years with the same person and developed a comfortable routine together. Suddenly your marriage has been hit with a bombshell of betrayal and you will feel single, even if only temporarily.
This can be a scary time. You may feel the weight of carrying these burdens alone, lacking the emotional support you once had from your partner.
How to rebuild a marriage after an affair? Take time for yourself to gain some much-needed perspective for recovering from infidelity.
The term "Absence makes the heart grow fonder" truly applies to this situation. When it comes to affair recovery, spending time alone helps you remember who you are without your partner and gives you time to think about what you want for your future.
While forgiveness may still be far off, many couples get their minds clear when separating and are able to conclude that the pain of working through the issue at hand is better than being alone. This feeling can be instrumental in recovering from infidelity.
6. Making your separation successful
There's more to making a separation successful than simply leaving the house and never coming back. Separating allows you the opportunity to get to know what both you and your partner want for the future.
Unfortunately, your goals may not always be similar. If your goal is to reunite and make your marriage stronger than ever, you need to create some ground rules.
For example, decide who leaves the house, how you will co-parent if you have children together, whether or not you will date other people during this time, how long you want your trial separation to last, and what counseling to pursue as a couple in the meantime.
Make sure that your trial separation has rules and boundaries. You can't keep meeting, fighting, and doing things the way you did when things were good.
Not only will this make you lose perspective, but it may also fester the wound that infidelity has caused in your relationship. Rules are critical in recovering from infidelity.
Talk to a therapist before you even decide to separate, and also use the time with the therapist to develop rules. That's too hard to do on your own.
You can also seek some infidelity help from a counselor or a therapist. Not all relationships survive infidelity; it is possible that your relationship is not salvageable.
Can a marriage survive infidelity without counseling?
Most couples who have been through a cheating episode need counseling for saving a marriage after infidelity. Infidelity can screw up a marriage in a way that it's not possible for most couples to resolve their issues on their own.
When to give up on a marriage after infidelity?
When you stay separated for recovering from infidelity and the hurt and resentment have subsided but you still think the relationship you had with your partner is truly beyond repair. When you think that rebuilding a marriage after separation is not possible, it's time to call it quits.
Share this article on
Want to have a happier, healthier marriage?
If you feel disconnected or frustrated about the state of your marriage but want to avoid separation and/or divorce, the marriage.com course meant for married couples is an excellent resource to help you overcome the most challenging aspects of being married.
Learn More On This Topic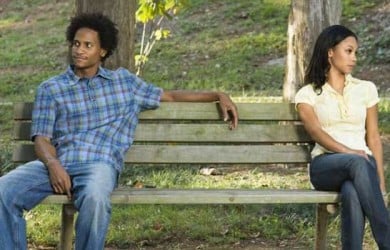 You May Also Like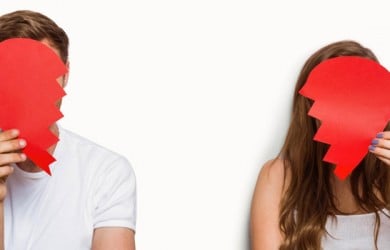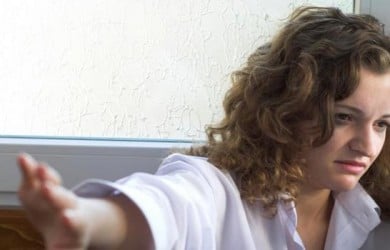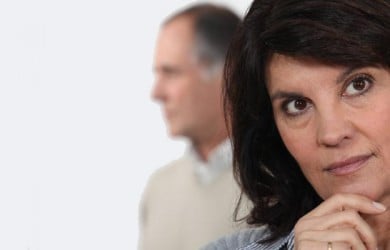 Popular Topics On Marriage Help