20 Ways on How to Initiate Sex With Your Husband
There's something comforting about having your partner be the one to initiate sex first. When your husband initiates love making it gives you the confidence that he's in the mood and makes you feel desired.
However, if your spouse is the only one initiating sex, it may cause you to feel awkward or uncomfortable when you are the one who wants to broach the subject. You might wonder, "Should women initiate sex?"
This can make many wives feel frustrated and go without sex due to not wanting to be the one to make the move. However, Women initiating sex works wonders.
20 tips on how to initiate sex with your husband
How to make physical relationship with husband? How to start sex with husband?
Going without sex just because you aren't sure how to make the move can make you frustrated and angry with your partner. But remember, he is not a mind reader.
Making physical relations with your husband shouldn't be anything you should be embarrassed or hesitant about. From subtle to in-your-face ques, we're looking at 20 ways on how to initiate sex with your husband.
1. Create a buildup
If you want to make the first move for a husband-wife physical relationship but aren't sure where to begin, don't be nervous. You don't have to be especially forward or do anything outside of your comfort zone to get his attention.
Letting your husband know you're in the mood doesn't mean pouncing on him as soon as he walks through the front door.
Initiating sex is all about creating a buildup. Plan a romantic evening with wine and light some candles. Or be spontaneous and start by offering him a massage or snuggle on the couch while you watch television. He will get the hint.
2. Send a dirty text
If you're shy about verbalizing your desires, why not text it to your husband? Many couples send erotic texts and photos back and forth, however, sending naked photos is not always safe or private*.
There are plenty of ways to send a suggestive photo without baring it all. For example, you could take a picture of your sexiest lingerie laid out on the bed. Typing out your desires is also a great way to get his attention.
A simple line saying that you can't wait for him to get home followed up by a silly yet suggestive wink will send the message loud and clear.
*If you do send a nude picture to your husband, be sure to keep your face out of it.
Related Reading: 100 Sexy Texts for Her to Drive Her Wild
3. Create a naughty codeword
If you're shy about initiating sex but still want your man to know you're into the idea, you can set up a naughty codeword in advance.
Choose a word or phrase that is inoffensive. Take the phrase "I have to wash my hair" for example. This sentence can be said in front of your children or out in public leaving only you and your hubby to know what it really means.
This sense of naughty mystery creates intimacy and boosts excitement between you and your partner. This way, he knows exactly what you want when you get back home.
4. Go purely physical
Men don't always pick up on subtle hints, especially when it comes to sex. You may spend your whole afternoon leaving little hints that you want to go to the bedroom with no good results. In your mind, he's rejecting your advances, in his mind no offer was ever made.
To be blunt: when it comes to initiating physical relations with husbands, subtlety is not your friend.
If you want to put the offer out there but are too shy to verbalize it, try going the physical route. Start by kissing him or sitting on his lap. Get close together while watching a movie and move your hand along the key parts of his body. He'll know what you're after.
5. Dress up and roleplay
Nothing says 'Take me now' like dressing up for the occasion. Slip into your sexiest negligee and strut into your bedroom. You don't even have to strut if you don't want to. Just come in looking gorgeous in your corset or babydoll chemise and he'll know exactly what you're after.
If you're feeling brave you can also add roleplay into the mix. Dress up in a costume, such as a policewoman or a cheerleader, and roleplay as soon as you get your husband alone.
Related Reading: Exciting Couple Role Play Ideas to Spice up Your Relationship
6. Unexpected initiation
One way to make physical relations with your husband is by initiating at a time that is unusual for you as a couple. Instead of sticking to the old standby of making love before bedtime, try passionately kissing him in the morning before work, popping in on him in the shower, or making a move when you're out in the car. The spontaneity of this action will help make the moment feel heightened since it is out of the ordinary for you both. This will help you both to let loose and really shed your inhibitions.
7.
Reminisce
Want to know how to make physical relations with your husband?
Reminiscing is a great way to start intimacy with husband and get your blood flowing without coming right out and telling him what you want. Start off by innocently asking if he remembers "such and such" a time together and slowly moves into the more sexual aspect of the story.
Think back on particularly steamy moments or risky behavior your husband enjoyed. This is a form of verbal foreplay that is designed to get him thinking about sex and visualizing what it is like to be intimate with you. Once you start talking, the story will take care of the rest.
8. Just ask
Don't forget that being straightforward is always an option.
You do not have to coerce your husband into bed with you by playing the "remember when" game or by sending naughty photos or thoughts. Instead, why not come up to him and say "I'm going to the bedroom, care to join me?" or "Wanna do it?" Or simply start kissing him in a way that says this is not a simple peck of affection.
If he thinks that wife never initiates affection, this is the perfect solution.
Men find it exciting when a woman displays confidence and asks for what she wants. Being direct means spending less time coming up with a way to seduce your husband and more time alone together.
9. Schedule it
To spice up your sex life and keep your husband reminded of the intimacy you both share, you should schedule your sex.
People are often caught up in their busy life and sometimes, it becomes difficult to keep the intimacy levels strong. In this case, if you both schedule sex time as well as days, it will strengthen your relationship. It might seem forced at the beginning, but it will really do wonders in establishing love.
10. Talk about it
Talk about sex in your free time. So, this will remind your husband of the amazing feeling and as the intensity of the conversation escalates, he will definitely feel turned on and more drawn towards you.
You can start a random sex conversation, about any single time you both thoroughly enjoyed that is etched in your memory or ask about his likes and dislikes.
11. Take turns
If you wonder how to initiate sex with your husband where you both play an equal role, taking turns is the best deal.
In order to not let sex fade away from your lives, you both must make efforts to establish a strong physical bond. You can do so by taking the responsibility alternatively. This means that if you initiated sex the last time, it will be your husband's onus to do so the next time.
12. Use positive affirmations
Positive affirmations for sex will reach deep into your husband's subconscious mind and motivate him to act. Affirmations are used to help influence your mind and replace old or negative beliefs with new ones and affirmations for sex will activate the areas of the brain that make him feel happy and fulfilled.
Check out this video for sex affirmations that you or your husband can listen to daily:
13. Try shower sex
If you wonder how to initiate sex with your husband that looks like a scene from a sassy movie then shower sex is your answer.
Shower sex is one of the creative ways to initiate lovemaking and looks something straight out of the movie. So, try some sexy positions like the Chairperson, Standing Doggy, etc to turn up the heat. Make sure you take certain tips in mind like using an anti-slip mat and using a shower-friendly lube.
Related Reading: 20 Best Sex Positions to Connect with Your Spouse
14. Be a masseuse
Massages can work wonders to turn your husband on. Erotic massages are not only relaxing and help release tension but also helps enhance sexual arousal.
Ensure to set the mood first. For the first 15-20 minutes, it should be a normal massage and then, slowly begin to massage and play with their genital area. Give them the time and mental space to receive you.
15. Look different
How to initiate sex with your husband without making a direct move?
Change your look dramatically.
With spouses, one of the issues with long-term relationships is that we become too comfortable with them and are used to seeing them in their roughest state. So, for a change, dress differently and surprise them.
16. Use body language
How to initiate sex with your husband and indicate your interests subtly to your man?
If you don't wish to be too verbal about your need for sex but wish to suggest him, you can use various body language signals to let him know. For instance, you can wink at him, move your shoulders towards him, graze your fingers against his hands, stroke your knee and so forth.
Also Try: Does He Like My Body Language Quiz
17. Be mindful of hygiene
Great sex starts with great hygiene. You must maintain good hygiene to turn your man on. Everyone has opinions about the cleanliness levels but the basics apply to everyone.
Some suggestions for sexual hygiene are that you should keep a check on your intimate areas for any irregularities, choose loser fits for undergarments and change the undergarment daily.
18. Sleep naked
A physical relationship between husband and wife helps strengthen the overall bond.
You can choose to sleep naked to turn your husband on. Once he sees you without clothes next to himself, he is sure to make a move, if not immediately, then definitely after a while.
19. Flash
Flash yourself in front of yourself and he is sure to be taken aback and be turned on. This is a great way of flirting with him and telling him what he is missing at the moment.
20. Try the no panties game
You can choose to take off your panties when you both go out for dinner. Discreetly remove them and let him know when he is waiting outside the washroom for you. He is sure to be on fire till the time you both get back home.
Takeaway
If you want to make physical relations with your husband, make it known! Initiating sex should never be left solely to one partner. Practice our tips for initiating sex in your marriage and he'll get the message loud and clear.
Share this article on
Want to have a happier, healthier marriage?
If you feel disconnected or frustrated about the state of your marriage but want to avoid separation and/or divorce, the marriage.com course meant for married couples is an excellent resource to help you overcome the most challenging aspects of being married.
More On This Topic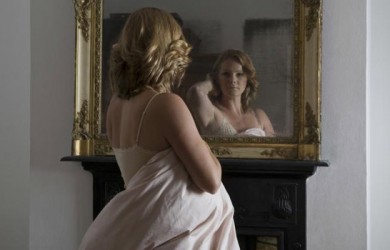 You May Also Like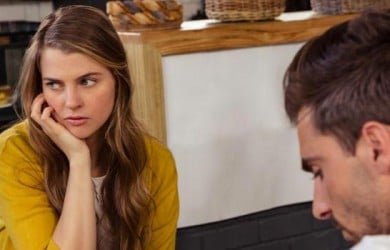 Popular Topics On Married Life