4 Characteristics of a Cheating Woman
In every partnership, there's always a chance that one party will try to get more than what they bargained for, and romantic relationships are no exception.
In a man-woman relationship, Men are more likely to cheat, but the difference isn't that much. The frequency is the same in young married couples.
More men cheat as they get older, and the gap only gets bigger from then on, the data can be skewed by lies, after all, how can we trust the sincerity of a cheater.
However, taking it at face value, one way to interpret this is simple. Women of all ages commit adultery.
They are more likely to do it than men when they are younger because women use youthfulness and beauty as leverage.
The stigma of a cheating woman is higher than a man, it's not fair and stupid, but it's also reality so deal with it.
Because infidelity, unlike other gender-equality causes, is not just. (Because men have no such right in most societies) Fighting for a woman's right to cheat on their partner is not likely to be popular.
Why do women cheat on their spouses
Before we discuss the characteristics of a cheating woman, we need to understand the kind of thinking that leads to infidelity.
It's stupid to assume that women will open up their hearts and legs because there's a heartthrob around. There are women like that, but most women, especially married ones, don't do it that way.
Ironically, reputation is not the primary motivation for why women don't cheat. A non-virgin woman is not protecting her chastity because of what their rumor-mongering peers would say.
They don't cheat because the man is simply not worth it.
Married women have very high standards. They already found someone they pledged their life to, a man that's the center of their hopes and dreams. They would never risk that just for anyone, but that doesn't mean they wouldn't.
Let's dissect that statement for a minute. The first key phrase is "a man is at the center of their hopes and dreams."
A woman will rarely cheat on the man of their dreams. If a man can keep their woman happy and satisfied, then his partner is likely to stay loyal.
If the woman can see that staying with the man will lead to a desirable future, then they will stick with him.
The reverse is also true if the woman is not happy with any aspect of their relationship; they would end up craving, lonely, unappreciated. Such dissatisfaction turns into small windows of opportunity for other men who want to get close to them.
There is also the case of bored women, cheating husbands, or an emotional disconnect because their love faded away.
It can also be about power, the power to choose their sexual partners at will without being constrained by societal norms.
Personality traits of a cheating woman
Now we know the motivations why women commit infidelity; it's easier to deduce the traits of a cheating woman.
We can use those motivations to figure out what kind of personalities are susceptible to those particular kinds of temptations.
1. The Wild Child
One of the main characteristics of a cheating woman, or all genders for that matter, is a personality with a penchant for rule-breaking.
Biologically speaking, It should be genetically desirable for any living thing to mate as much as possible to propagate the species.
It is only man-made rules that makes it taboo. Once in a while, a revolutionary personality (or just plain young and stupid) comes along and doesn't care about all the rules.
This kind of personality that thrives on living free. Wild Child is more interested in instant gratification and living life to the fullest.
A female "wild child" is easily tempted by excitement and fun. They are easily bored and feel constrained by rules and tradition.
This is the type of girl who leaves a stable partner for a deadbeat loser with the promise of adventure.
2. The Queen Dominatrix
The female version of the Alpha male. Both male and female versions of this are not only susceptible but are actively looking for ways to cheat.
They are insatiable in most aspects of their life, including sex.
They are always hungry, greedy, and they use are willing to use underhanded means to get what they want.
Hence, they cheat on their partners. If they meet someone "worthy" of having a relationship with them, they will commit superficially.
However, it doesn't stop them from getting as many sexual partners as they can.
Also watch:
3. The Repentant
This is the closet version of the first two.
Some women are natural wild child or dominatrix but have learned while growing up to control their impulses.
They learned to live within the bounds of society's expectations and do their best to keep up appearances.
Then they get drunk, stressed, or due to some other external stimuli that cause them to have a temporary lapse of judgment and revert to their original and natural state.
It is not one of the more common characteristics of cheaters, and they do feel guilty afterward.
4. The Despondent
This is one of the most common characteristics of a cheating woman.
A lot of women feel they are not being treated fairly in a relationship. There are also a few who feel that they have sacrificed too much of their individuality and dreams to keep their partner happy.
They will not actively look for a different partner but are receptive to approaches of men who are willing to provide a shoulder to cry on.
They will resist infidelity, but depending on how good their current relationship is, they eventually succumb to temptation.
Especially if their partner consistently neglects their needs. So if you're wondering why do girls cheat on their boyfriends? It's because their boyfriends are insensitive pricks.
Those are the most common types of women who cheat.
Some of them cheat because their personalities are just not compatible with monogamy, but most of them cheat because they are not happy with their current partner.
It's that simple. Keep a woman happy, and assuming she isn't one of those free-spirited types, and she would stay loyal to the commitment.
Share this article on
Want to have a happier, healthier marriage?
If you feel disconnected or frustrated about the state of your marriage but want to avoid separation and/or divorce, the marriage.com course meant for married couples is an excellent resource to help you overcome the most challenging aspects of being married.
More On This Topic
You May Also Like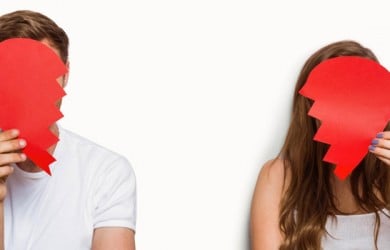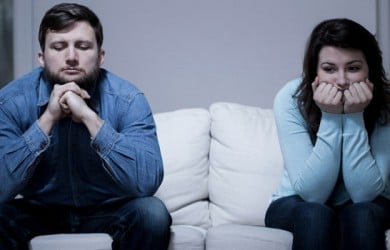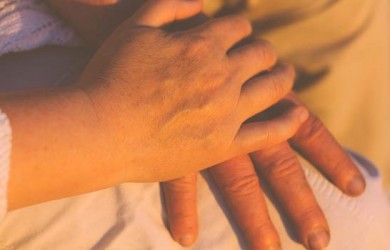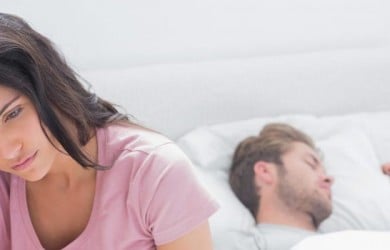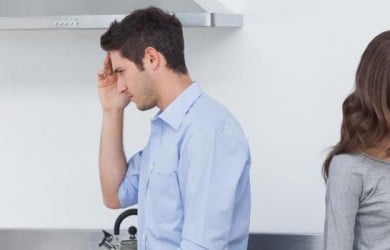 Popular Topics On Marriage Help