15 Things to Say to Your Cheating Husband
Although any marriage does come with its fair share of good times and difficult times, there are just some obstacles that may question the long-term potential of the partnership. Infidelity is one such obstacle.
Have you recently found out that your husband is cheating on you? Are you feeling lost and confused and don't know what to do? Are you wondering what to say to your cheating husband?
If you haven't already told him to leave and decided that this marriage won't work out, you may be feeling troubled and confused. You have the right to feel this way. Your feelings are valid.
Please be kind to yourself and remember this.
Dealing with infidelity in a romantic relationship, let alone a marriage, is undeniably very difficult. Questions such as what to say to your cheating husband, what to do when husband cheats, and so on will flood your mind.
But don't worry, this article is here to help you out. You will get through this difficult time. This article will help you navigate your way through this difficult time and situation.
You will learn about what to say to your cheating husband, how to communicate with your spouse, and figure out whether it is worth it to stay in the marriage or call it quits.
Just take a long deep breath and continue reading.
What to say to a cheating husband?
First and foremost, figuring out how you want to communicate with your spouse is important.
You might be wondering: my husband cheated now what?
Figuring out the questions to ask a cheating spouse and coping with a cheating husband isn't easy. Although it's not the best idea to start shouting at your spouse, if that's what feels right, it's not entirely off the table.
Don't try to hold yourself back, especially your feelings and thoughts, confronting a cheating spouse. When it comes to knowing what to say to your cheating husband, expressing how hurt you are is important.
It can be a cathartic experience for you. Holding things in and repressing your feelings will do you more harm than good.
Once you've expressed how hurt and upset you are, it's time to be more rational. A big part of what to say to your cheating husband is learning to hear him out.
Giving him the opportunity to explain what happened and how it happened is important for you and him. It is also important to remember that there aren't any excuses or reasons to cheat.
But, in the end, what to do after husband cheats is largely about balance. The next section helps you understand what to say to your cheating husband.
Related Reading: 

30 Reasons Why Men Cheat in Relationships
Cheating husbands what to do: 15 things to say to him
Here are the questions to ask a cheater and what to say to your cheating husband:
1. Verbalize your feelings
One of the very first things to say when it comes to confronting a cheater is to speak about how you are feeling about infidelity. It is essential that he gets a good grasp of how you feel and how hurt you are because of his actions.
Don't hold back. It won't help you. Say it. However, remember to be clear when it comes to verbalizing your feelings and thoughts so that he is on the same page as you. You need to be clear in your expression.
2. Ask him why he decided to cheat on you
Once you've said what you felt like you had to, it's time to ask the hard-hitting questions. You need to understand his intentions and motives. How to do that?
Just ask him what led him to behave this way? Once you ask this question, be prepared to hear some unpleasant things.
Why? This is because he may bring up certain issues he had with the marriage to answer this question. Just brace yourself.
Encourage him to be honest when he answers this question. Honesty is key here.
Also Try: 

Should I Stay With My Husband After He Cheated Quiz
3. Were you okay with hurting me like this?
This is definitely one of the things you can ask when it comes to figuring out what to say to a cheating husband.
This question is crucial when it comes to what to say to a husband who cheated. Why? Because it will allow him to come clear about whether you were even in his thought process while he was cheating.
It will help you figure out whether and how mindful and sensitive he was to your emotions regarding infidelity. This will help you understand how selfish he is. This is important when it comes to dealing with a cheating husband.
4. Ask him about the details of the cheating incident(s)
Now, this can be a very tricky question to ask. It's hard for you to hear about the nitty-gritty details of everything that happened. It is understandable.
So, you need to tell him clearly about the details you want to hear about and the ones that you do not want to hear about. This question will help you get some much-needed closure.
5. Are you feeling guilty about what you did?
A big part of what to do when your husband cheats and lies is to ask him this. Does he feel horrible and guilty about his actions? Does he realize that his actions were wrong? Or does he think that he did the right thing and doesn't feel guilty about it?
His answer to this question will help you understand whether the marriage is worth saving.
Related Reading: 

Guilt After an Unsuccessful Marriage
6. How many times did you cheat?
Was this infidelity a one-time thing, or has he been doing this for a long time? Was it with multiple people or just one person? This is another important aspect of what to say to your cheating husband.
7. Work on the fundamentals
Try to think back to the time when you first met your partner. Did you know from day one that you would end up together? Even if you did, did you say it? Probably not. Why?
It might have been too much to handle. Too overwhelming. It's the same when it comes to cheating. A marriage has to be established on a foundation of friendship. Go back to the beginning. Question the basic aspects of your relationship.
8. Focus on the common pain points
If you're married, you may probably know about the common points or patterns of pain about each other. There is a high possibility that those common pain points may have led to infidelity.
So, it's best to focus on those for the time being.
9. How many people?
Another way to gain clarity and closure and things to say to your husband about cheating is to not only ask about how many times he cheated but also how many people he was involved with.
Was it just a one-time thing with one person, or has he been together with that person for months or weeks now? Or has it been a different person every time?
10. Figure out the exact antecedents of the cheating incidents
When dealing with a cheating husband, ask him about exactly what fuelled his desire to cheat on you. Try and identify if there is a pattern or common pain points when he's describing the antecedents.
Was it some sort of financial crisis that he was going through? Was it a horrible argument he had with you? Was he feeling unsatisfied? Was he feeling adventurous and reckless? Was he under the influence? What was it?
Also Try: 

What Do You Consider Cheating Quiz
11. How are you feeling now?
When your husband cheats, this is an essential question you should ask him. This is one of the things to say to a cheater. Now that you know about the infidelity, how does that make him feel?
Does he feel awful? Does he feel guilty for getting caught? Does he feel sad? Ask him these questions.
12. What do you want now?
When it comes to figuring out what to say to your cheating husband, it's good to ask him about what he wants from the relationship moving forward.
But, it's also important to tell him clearly that although you're going to hear what he wants, the decision is not up to him.
13. Are you willing to work on this marriage?
Say your husband has expressed that he wants to be with you even after cheating on you, be sure to ask him this question.
Make it clear to him that doing the marriage work will take a lot of effort. It can't just happen magically. He needs to be proactive about making this work in the marriage.
Related Reading: 

10 Lessons to Transform Your Marriage Starting Now
14. Ask him for reasons as to why you should stay with him
By not being loyal to you, your husband gave a clear-cut reason to push him away from your life. So, now it is very important that he explains why you should stay with him.
Give him that opportunity to plead his case.
15. Figure out how you feel about this
When your husband cheats, after having all the difficult conversations, you need to ultimately understand how you feel about this situation.
Your feelings really matter here. After all, you're the recipient. So, gain clarity on your feelings.
Related Reading: 

10 Things to Do if You Feeling Unappreciated in a Relationship
Is it worth it to stay in the marriage?
Now that you know what to say to your cheating husband and you've had several discussions with him about the kind of the relationship we have, how you both feel, the reasons, and so on, what to do when your husband cheats?
What should you actually do? Whether you want to stay married or leave him is dependent on a lot of factors.
These include your feelings, how many times he cheated, how many people were involved in this, how he feels, whether he's willing to put effort to make this relationship work, his intentions, and so on.
You need to factor in all of these things and then make a decision.
Watch this video to understand how the situation can be when the husband cheats:

Conclusion
Figuring out what to do if your husband is cheating and what to say to your cheating husband are very challenging.
Just take your own time, figure out how you feel and where you stand in the relationship, and then decide how you'd like to move forward.
Share this article on
Want to have a happier, healthier marriage?
If you feel disconnected or frustrated about the state of your marriage but want to avoid separation and/or divorce, the marriage.com course meant for married couples is an excellent resource to help you overcome the most challenging aspects of being married.
Learn More On This Topic
You May Also Like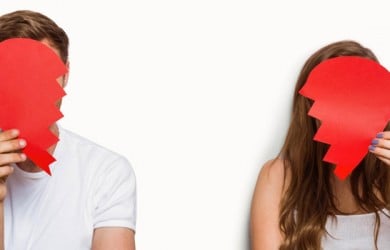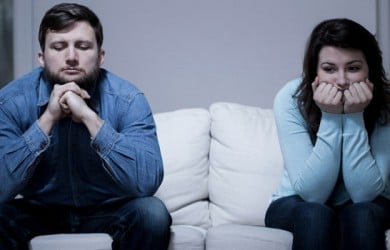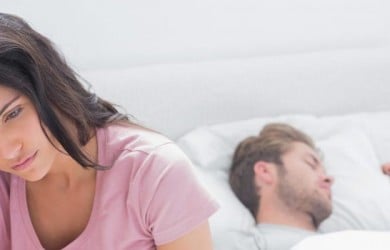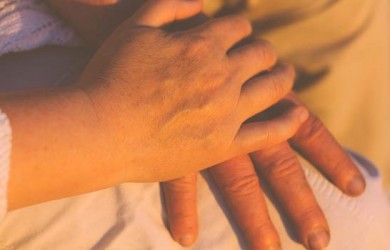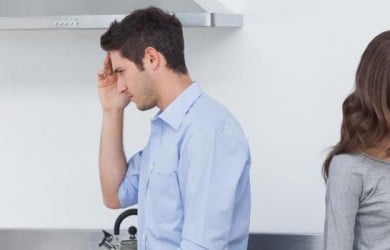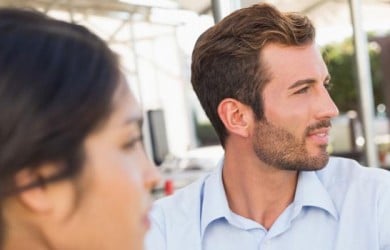 Recent Articles
Popular Topics On Marriage Help