20 Relationship Foundations That Separate the Good From the Bad
When it comes to a relationship, many relationship foundations can improve your bond with your mate. Some of these are quite important, and you should work towards adding them to the equation when possible.
This article looks at some foundations that may be helpful to include or nurture in your relationship.
What are the foundations of a relationship?
The foundation of a relationship definition is simply the aspects that your relationship is based on. For example, if your bond with your mate is based on love and acceptance, these are your foundations for a relationship.
While everyone is different, some people believe that communication, honesty, and trust are very important relationship foundations that you should strive to have in yours.
How to build a good foundation before marriage
There are a number of ways to approach building a foundation for a relationship. One is that you should talk to each other about your expectations, and you may also want to do everything you can to grow with each other.
In addition to these things, it is necessary to remember that you love them, as this is likely one of the first foundations of your relationship.
20 relationship foundations that matter
Here's a look at some relationship foundations you may want to consider working towards with your partner. Determine which are most important to you and discuss them with your mate.
1. Patience
One foundation in a relationship is patience. When you can have patience with your partner, you won't get upset with them every time they do something you don't like or get on your nerves.
Instead, you may understand that no one is perfect, and you might also do things that bother them. If you need to practice your patience, consider if the thing your partner is doing is worth fighting about. This may help you gain patience.
Related Reading

: 

15 Ways to Have More Patience in a Relationship
2. Trust
Trust is another of the relationship foundations that you should be aware of. If you don't trust your relationship, it will be difficult to understand that you can count on your partner. Research indicates that a relationship lacking trust may lead to other related issues.
On the other hand, if you know that you can trust them, this will allow you to talk to them about anything, and you may feel comfortable telling them your secrets, hopes, and dreams.
Related Reading

: 

15 Ways on How to Build Trust in a Relationship
3. Love
The foundation of love may be fairly obvious, but the truth is that love may not happen overnight. As you get to know your partner more, you may gain more love for them, as well as be able to strengthen it.
If you don't have love right away with your partner but like them very much, this can develop into love as well. When two people care enough to do things for each other and make the other person feel wanted, there's a good chance that you have love in your relationship.
4. Laughter
Have you ever thought about how much you like your partner because they can make you laugh? This is because it is one of the parts of a relationship that many value since it can make you feel better.
When you aren't feeling well or need to be cheered up, your mate may tell you a story or try to make you laugh. This is probably similar to how your best friend tries to cheer you up.
5. Honesty
Honesty is something that most people want in their relationships. After all, knowing that your partner will always be honest with you can help you keep your faith in them. You should be able to be honest when things are good and when things are bad.
Besides that, staying honest, even when it isn't easy to do, is something that is trying, so if someone cares enough to do this for you, think about if you are doing the same for them.
Related Reading

: 

Why Honesty in a Relationship Is So Important
6. Respect
You may know someone that has a mate that doesn't respect them. They may talk badly about them or make disrespectful jokes. However, since respect is one of the most important relationship foundations, it should be present in healthy relationships.
Examine how you treat your partner and if you are being fair to them. If you can be more respectful of their thoughts, time, and space, do what you can to fix this. Or, if you feel like they need to change to respect you more, talk to them about it.
7. Humility
Being humble is also necessary for a relationship. This means you should not think you are better than your partner or like they are better than you. Some people say they married out of their league; this is an example of not having humility.
When you and your partner are in a relationship and like each other, you should understand that you are on equal footing. Working on the relationship foundations you hold dear, together and with both parties putting in work will be necessary.
8. Fairness
You should also strive for fairness with your mate. This means that there shouldn't be different rules for them than there are for you. It would be best if you considered yourself to be partners in your relationship and strive for your goals as a team.
9. Forgiveness
Even when your partner does something that upsets you, you must be willing to forgive them. This doesn't mean you have to forget it, but you must be able to discuss what happened and move on after an apology and some time has passed.
If you cannot let go of things they have done, it may lead to you needing relationship counseling.
10. Support
Do you know your mate will be there for you when you need help or a shoulder to lean on? If so, then you are aware of how support can be one of the relationship foundations you want in yours.
Knowing that you won't be alone when you aren't feeling your best or have someone to hug you when you need it may lessen some of your stress at the end of the day.
11. Understanding
Yet another foundation of a relationship you may require in yours is understanding. When something happens or you want to talk to your partner, they should be able to understand your point of view.
Even if they don't agree with you, this doesn't mean they can't be respectful and listen to what you have to say. Try your best to be understanding with your partner; they will likely do the same for you.
12. Autonomy
You may love your time with your spouse but wish to spend time with others. When you want to do your own thing sometimes, this is called autonomy and it is something that must be present in a relationship.
Keep in mind that while you get to do the things you want, your partner must also be able to. This keeps everything fair.
13. Communication
If you don't talk to your partner regularly, it can be next to impossible to know what is happening with them all the time. However, communication is the foundation of every good relationship in some cases.
This means that when you can talk about anything and everything, this can help other relationship foundations fall into place and grow. Always talk to your mate about things and let them talk to you.
14. Intimacy
Intimacy is also a foundation of a relationship, but this means more than just sexual intimacy. You can be intimate with your spouse by being physical with them, as in giving them hugs when you see them or whispering in their ear when you want to tell them something.
A 2018 study suggests that when a couple is intimate with each other, this could mean that they will be able to stay physically with each other and are less likely to stray from the relationship.
15. Security
Security is the relationship foundation that you may be overlooking. However, it has a very simple purpose and meaning. When you are secure in your relationship, you can be sure that your partner isn't going anywhere.
You won't have to be jealous if other people talk to them or worry that they won't come home to you at night. Essentially, you will understand and be confident that your partner wants to be with you.
16. Kindness
Are you kind to your significant other? If you don't know if you are, you may want to be nicer when possible. Make them breakfast and coffee in the morning or send them a sweet text for no reason but to say you were thinking about them.
Do everything you can to be kind when possible, and your mate may respond the same way. If not, you can discuss this with them, and they may be willing to change their behavior.
17. Friendship
In some relationships, friendship is one of the first foundations that was placed. You may have heard about people becoming friends before they get together. Taking the time to get to know each other before you date may help you stay friends when you are in a relationship.
Even if you don't think that your partner is your best friend, you may not be considering that they are. Do you talk to them about your days or problems, spend the most time with them, and do fun things together?
18. Authenticity
Being authentic with your mate can be one of the top foundations of a good relationship. This means that you act the same way with them all the time and that your word means something.
If you say one thing and do another, this can lead your partner to believe that you aren't being honest and authentic. Understand that it is okay to be you with your mate.
19. Relaxation
When you are in a long-term relationship, hanging out with your partner should be relaxing. You shouldn't feel stressed or anxious simply spending time with your significant other.
If you find that they make you feel frazzled or worn out, something may happen. This is another time to work with a therapist for more help.
20. Boundaries
It is okay to have boundaries within a relationship. These are the things you don't want to happen or will be deal breakers. Perhaps there are times when you just want to be left alone and you want to have a day to yourself. This is something that your partner should know.
Discuss your boundaries with them and find out what they are. Some people may dislike being touched a certain way or are uncomfortable showing their love in public. Different types of boundaries, including financial, physical, and emotional, must be catered to.
How to build a strong relationship
Now that you know some of the foundations of a healthy relationship, you may wonder how to build one with your partner. There are a few ways to start the process. One is that you should be the person that you say you are to them.
For example, if you say you are going to do something and then you do it, it will tell your partner that you have integrity and care enough to back up your words with action.
Something else to consider is being honest with them, even when wrong. If you mess up, it isn't the end of the world. You will be able to work these things out.
For more details on a healthy relationship, check out this video:
Commonly asked questions
What are the 3 main foundations of a relationship?
Many people have differing views on the three main foundations of a healthy relationship, and in some cases, they may talk about five foundations. Either way, the three foundations may vary, depending on your research, but it is thought that they are trust, love, and intimacy.
You may agree with this assessment, or you may want to look into the five foundations definition, which states that you also need someone authentic and not afraid to make mistakes. Overall, it would help if you decided what relationship foundations are important to you and worked on those together.
Final takeaway
No one can tell you what the best relationship foundations for your relationship should be, but it is important to consider the list above. These options help you determine what you want with your partner and to work on them together.
Consider talking to them, staying honest with your partner, and working with a therapist if you need to.
Share this article on
Want to have a happier, healthier marriage?
If you feel disconnected or frustrated about the state of your marriage but want to avoid separation and/or divorce, the marriage.com course meant for married couples is an excellent resource to help you overcome the most challenging aspects of being married.
Learn More On This Topic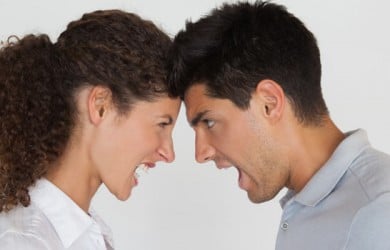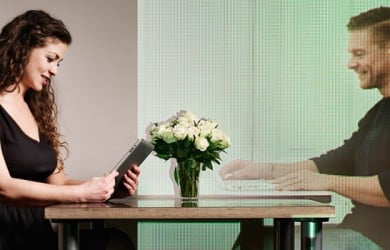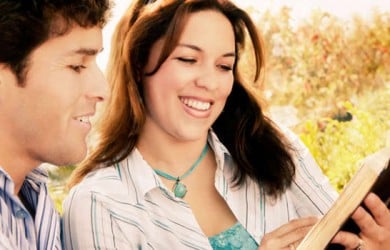 You May Also Like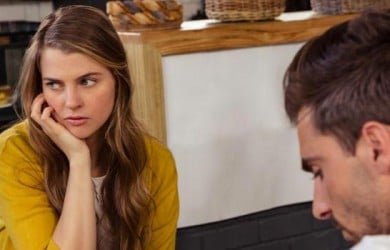 Popular Topics On Married Life