14 Tips on How to Control Your Emotions in a Relationship
All of us feel emotions, and it's a fact that it's one of the most vital factors that drive us. How to control your emotions in a relationship can either make you or break things for you and your partner.
Emotions control how we think, talk, and act. That's the reason why knowing how to take charge of your emotions is necessary to have a happy life.
What are the different emotions in a relationship?
As early as a person can say their first word, their emotions have also started showing. A child learns how to deal with different emotions.
They learn what affects their moods and how they can control what they are feeling.
It's no surprise that emotions and relationships are closely connected.
Emotions in relationships are different when it comes to intensity. They allow you to feel and explore the broadest range of emotions you haven't felt before.
From falling in love to your first major fight, it's with a person's partner that you will experience a whirlwind of emotions.
You'll experience joy, love, fear, anger, annoyance, anxiety, insecurity, despair, resentment, and so much more.
If you do not know how to control your emotions in a relationship, it can lead to problems.
This is where emotional balance comes in.
By learning how emotional intelligence and relationships work together, you can strengthen your relationship, stay connected with each other, and build a strong foundation for your relationship.
What is emotional balance?
The term emotional balance or emotional self-control is controlling emotions in relationships. It's your way of managing and finding balance when you're faced with extreme emotions, most often in stressful situations.
Related Reading: Balance in Relationships, Life, and Everything In-between
Balancing your emotions in a relationship – Why is it important?
"Is managing my emotions possible?"
Controlling emotions in a relationship is possible, and the key here is how you can balance them.
Learning how to control your emotions in a relationship is necessary if you want your relationship to last.
Having controlled emotions in a relationship will require time and patience.
Have you ever felt so jealous that you've lost all sense of reason? You yell and even start throwing things at your partner?
This is one example of a person losing control of their emotions.
Now, if you know how to strengthen your EQ or emotional intelligence, you will be unlocking the best ways to control emotions.
If you do this, you can regulate your emotions. We don't want to repress them because they will only explode if you can no longer contain them.
Regulating your emotions and learning how to think before you react will give you that balance of feeling no emotion at all and feeling overwhelming emotions.
How does your emotional intelligence (EQ) impact your relationships?
Having low emotional intelligence and relationships full of extreme emotions can lead to misunderstandings, frequent arguments, shouting, resentment, hatred, and ultimately, the end of your relationship.
If one tries to hide or suppress them, it can lead to physical symptoms, resentments, and one day, you'll just explode, and all those extreme emotions will show.
Sadly, this is very common in relationships.
So, if you dream of having a long and healthy relationship, you need to know how you should regulate your emotions.
You'd keep your self-respect, power, sanity, and self-love while you become the ideal partner for your loved one.
14 simple ways to on how to control your emotions in a relationship
Have you heard of the quote, "Don't let your emotions control you?"
This is exactly what we want to achieve with these 14 tips on how to deal with your emotions.
1. Pause and think before you act
You found something that made you feel jealous. You acted compulsively and created a scene for everyone to see.
Extreme feelings in a relationship can cause a person to act compulsively.
In the end, this can affect your relationship.
Train yourself to stop, think, and analyze the situation before you decide to do something that you might regret later.
Ask yourself, what will happen if you do this? Will it make our relationship better? Am I doing the right thing?
Rage, jealousy, and even frustration are hard to control, that's for sure, but it's not impossible.
2. Learn to process your emotions
Before you can learn how to control your emotions in a relationship, you must first know what you're feeling.
Sometimes, you're not sure if you're angry, sad, or hurt. That makes it difficult for you to understand what emotions you're feeling.
Observe yourself.
Know what triggered the emotion, what you are currently feeling, and what you want to do. A journal can help you if you document your emotions.
You can also note what options you tried to control your emotions.
3. Take a moment and ask yourself why
It's hard to control your feelings for someone, especially when you are not sure what triggers you to feel overwhelming emotions.
Finding the trigger may not be that easy. You have to look back and analyze the events that led you to feel extreme emotions.
You might discover that you have resentments that you didn't know how to voice out, or you might have experienced some trauma in a previous relationship.
If you often feel jealous, ask yourself why.
Did your partner cheat on you? Have you ever caught him flirting with another person?
Be honest with yourself, and you'll start learning how to manage your emotions.
4. Stop yourself from dwelling on negative thoughts
You also want to learn how to be less emotional in a relationship. We don't want to be trapped in a cage of hate, jealousy, and insecurity.
These are all negative emotions that will not help us achieve the relationship that we want.
Once you have discovered the trigger and the effect it causes you, take charge of it. Don't allow your mind to dwell hours and days on these destructive emotions.
Put your past hurt behind and start learning how to have peace.
Related Reading: 4 Tips on How to Get Rid of Negative Thoughts in Relationships
5. Be careful with how you speak
Don't ask your partner to talk when you're experiencing extreme emotions.
Chances are, you would only fail, and you'll end up shouting. No one wants to talk to someone sarcastic, right?
If you want to solve anything, do it when you're calm. Remember, how you speak to your partner can affect your relationship. So watch your tone and improve your communication skills.
Denise Ryan, CSP, MBA, talks about different communication styles. Watch her video here:
6. Learn how to communicate
If you allow yourself to feel negative and extreme emotions, do you think you can explain to your partner what you want?
How can you communicate and solve anything if you are blinded by rage, anger, or other emotions?
What's worse is that you can also ignite your partner to feel the same way.
Shouting, exchanging hurtful words will not help you and your relationship.
Emotional intelligence in marriage will work best when you know how to communicate with each other.
Related Reading: 7 Tips to Develop Excellent Communication Skills for Couples
7. Take as many deep breaths as you can
We've seen this in movies. A person experiencing extreme emotions starts to take deep breaths, and then we see them calm down.
It's one of the things that work.
Taking in deep breaths can relieve your body of stress. It can also reduce your heart rate and blood pressure. Soon, you would feel a little bit better, and this is where you would be able to think clearly.
So the next time you're in a situation that triggers your emotions, take a step back, close your eyes, and take deep breaths until you calm down.
Related Reading: How to Regulate Your Emotions From Destroying Your Marriage
8. Be mindful of your body language
Another tip on how to control your emotions in a relationship is to watch your body language.
You might not notice it, but if your partner sees you with your fists clenched, do you think everything would turn out okay?
It can even anger you to see that your partner is rude, not knowing that it is his defensive reaction to what you are showing him.
When you choose to talk to your partner even though you're still angry or hurt, avoid crossing your arms, pointing at him, or clenching your fist.
Try to stay calm and take deep breaths before you discuss your issues.
9. Walk away to avoid clashing
Are you familiar with the saying, "Don't talk when you're angry?"
Remember this; your discussion can wait. Learn to control your emotions first before asking your partner to talk.
If not, you're just asking for an argument. Worse, you might say words that you don't mean.
Once the damage has been done, there's no turning back.
If you have said hurtful or belittling words to each other, you can no longer take those words back.
So, it's better to just walk away and talk when you are both calm.
10. Accept facts and be rational
"How to control my emotions when I'm full of anger and hate?"
This is a common issue that we need to address. When you feel extreme emotions, it becomes hard to control your reasoning.
No matter how hard your partner tries to explain the situation, if your emotions are getting the better of you, you won't listen.
Learn to be reasonable. Accept facts, listen to your partner's explanation, and most of all, be rational.
11. What relationship do you want to have?
The path to emotional well-being and balance is challenging.
When you're about to give up, ask yourself.
"Is this the relationship that I want?"
This will make you realize what type of relationship you want. Are you in a bubble of negative and extreme emotions?
Or do you want to start living in a harmonious relationship?
If your relationship just brings you tears and pain, then why are you staying?
If your love for each other is strong and you know that, then what's stopping you from being better and controlling your emotions?
12. Talk to someone you trust
If everything is getting out of hand, talk to a trusted friend or family.
Choose to talk to someone who knows you, your moods, and what you've been through.
Sometimes, another person's input can help us have a clearer understanding of the situation that we are in.
This person can listen, give advice, and even make sense of what you're doing, in case your negative emotions are getting out of hand.
Aside from that, having supportive family and friends can help so much. Don't be afraid to get all the help that you need.
Your friends and family will always be there for you, and they only want what's best for you, your well-being, and your relationship.
13. Learn to forgive and move on
If you are having a hard time regulating your emotions, maybe it's because you can't let go of the past hurts.
Learn to forgive and move on. You are only punishing yourself if you don't.
If you had problems before and you decide to commit again, then it's time to let go. How can you move forward if you're clinging to these negative emotions?
Related Reading: Learning To Forgive: 6 Steps to Forgiveness In Relationships
14. Seek help if it's too unbearable
There may be cases where trauma is involved.
For example, past infidelity may have had a huge impact on your emotions and mental health. It can be the underlying reason you are having a hard time controlling your emotions.
If you think these extreme and uncontrollable emotions have started destroying you, then you need to seek help.
Most of the time, people would refuse to seek help because they might think they'll be branded as mentally unstable.
However, this is just a misconception. Professional therapists aim to help you and your marriage, and there is no harm if you want to ask for help.
Conclusion
Remember that learning how to control your emotions in a relationship will help you and your partner have a healthy partnership.
There may have been past issues, but if you learn how to take control of your mind and your emotions, you'll achieve your dream relationship.
Even how you view yourself will change for the better.
Don't ignore or neglect your emotions. Be in tune with them and learn how to control them.
Share this article on
Want to have a happier, healthier marriage?
If you feel disconnected or frustrated about the state of your marriage but want to avoid separation and/or divorce, the marriage.com course meant for married couples is an excellent resource to help you overcome the most challenging aspects of being married.
Learn More On This Topic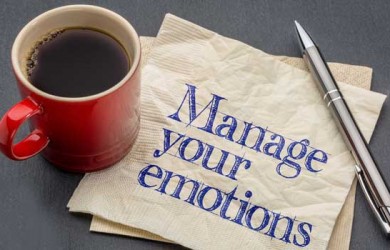 You May Also Like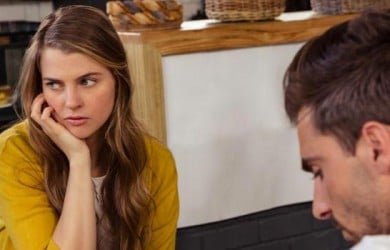 Popular Topics On Married Life