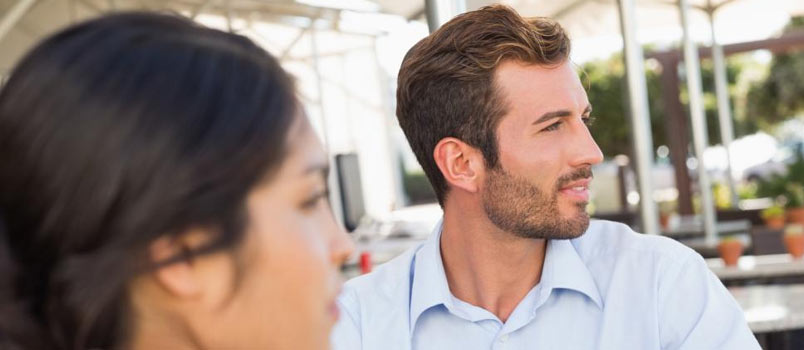 If you're separated but not divorced, dating is a tricky subject. On one hand, it's natural to want to find companionship and move on from your marriage. On the other hand, you're still legally married and some ties are still there.
Some relationship experts counsel never dating while separated but not divorced. While it's true that you do need to be extra mindful of your needs and motivations, dating while separated isn't impossible.
Follow these tips to help you figure out if you're ready to date during your separation, and how to get the most out of dating if you decide to take the plunge.
Get really clear with your ex
Before you consider getting back into the dating game, you'll need some real honest talks with your ex. What are you both hoping for from the separation? If your ex is hoping for a reconciliation, they're not going to love the idea of you dating someone new.
You can't date until you're both sure it's over and you're not harboring a secret desire to get back together. You might not want to talk to your ex about your current dating plans, but if you're not divorced yet it's the most honest thing to do.
If your ex is hoping for a reconciliation and you don't want one, be very clear with them about that. It will hurt to begin with, but it's better for you both in the long run.
Spend time with yourself first
Coming out of a marriage is emotionally taxing. You're dealing with a whole range of feelings, not to mention all the practicalities of living apart from your spouse for the first time in years.
Don't rush into dating. Spend some time with yourself first. You need some time and space to fall in love with yourself again first and foremost. Factor in a little pamper time or even a weekend break here and there to give yourself time to heal.
Ask if you're ready to move on
Ask yourself if you're truly ready to move on. If you're still hoping to get back together with your partner, or still dealing with a lot of sadness and bitterness surrounding the separation, you're not ready yet.
Before you can move on to a new relationship, you need to let go of the old one. Sometimes letting go takes longer than expected. Just let it run its natural course and do plenty to nurture yourself as you move forward.
When you feel whole and happy in yourself, you're ready to move on and start dating again. Give yourself time to get there.
Take practical steps towards divorce
Divorce can take a long time to finalize. However, if you or your partner is dragging your feet over any aspect of it, it could be a sign that one of you isn't quite ready to let go yet.
Be honest with yourself. Are you really ready for divorce? It's a huge step, and it's only natural to feel some hesitation. On the other hand, if you're finding reasons to let things drag on, it could be that you're finding excuses to hold back.
If you want to move on and date again, you need to be ready to finalize the end of your marriage. It's difficult, but if you're both sure reconciliation isn't possible, it's the only logical step.
Beware the rebound
Rebound relationships are a real danger. If you're on the rebound, you're more likely to make bad decisions or get into relationships for all the wrong reasons. It's normal to feel lonely and vulnerable after a divorce, but that isn't a reason to rush into a new relationship. In fact, it's a good reason not to.
If you're just looking for someone to fill the gap left by your ex, you won't make the best choices for yourself. If you genuinely like someone, that's a great reason to date them. But if you're just looking for a way to feel less lonely, it's a sign that you're not done with the healing process yet.
Be honest from the start
If you're ready to move on and you decide to say yes to a date, be honest with your potential partner from the very start. Will your separated status put some people off? Quite honestly, yes it will. But finding that out early on is the only fair thing to both of you.
You need to know your new date is ok with your current status, and they have the right to know that you're still legally married.
You don't have to tell them every detail of your marriage breakdown, but do let them know that the divorce is in process (if it's not you might want to rethink dating until it is), and be clear that reconciliation with your ex is not something you want.
Dating while separated is possible, but only if you're 100% honest with yourself and your potential partner. Take some time for yourself first. Let yourself heal and get used to your own company before seeking out a new relationship.
if you like what you read!