25 Ways to Make Love to a Woman
Even though sex and making love belong to the same category, there is a difference between both concepts. When it comes to sex, your urge can be satisfied within few minutes through quick sexual intercourse.
However, making love is more extensive. It can be likened to a leisure journey where you take all the time in the world to enjoy.
Undoubtedly, women enjoy sex, but when you make love to them, you have taken it to a new level. Many people don't know how to make love to a woman because they are unaware of its technicalities.
Not to worry, in this piece, we'll be divulging some of the secrets involved that will spice up your love life and help you make love the right way.
The difference between making love and average sex
Almost everyone has an idea of what sex means, but making love is a much deeper concept that a few understand.
The idea of sex is getting in the mood, taking off your clothes, and entering the real action only to last for some minutes or maybe longer. The average sex lacks the emotional connection, which is the basics of making love.
If you have sex with the person you love, it does not mean that you are making love. The act of making love is usually for special occasions because of the high intimacy level involved.
It is important to know that you cannot make love every night because it will get boring. All it takes to make love is a romantic gesture, nice words that help you and your partner build up the right emotions to facilitate the process of love-making.
This research study by Zahra Mehdizaheh Toorzani and other authors delves into the study of sexual satisfaction. It helps couples build a better sexual relationship that improves their mental and physical health.
25 effective tips to make love to a woman
The act of making love to a woman is not as simple as A-B-C. It would be best if you had the right direction to spice up your love-making techniques.
If you are keen on proving to your woman that you love her and are serious about her, you need to make love to her more, instead of the regular sex.
Here are the best ways to make love to a woman that will make her love you more:
1. Be quite serious about it
Some people think that cracking jokes and acting silly will help to lighten the mood when having sex.
The truth is, to properly make love to a woman, you need to show you are serious about it.
It would be best if you approached with an intimate and serious tone that shows her that you are ready to connect with her emotionally. This will also help to get her in the right mood for lovemaking.
2. Make the whole day romantic for her
To know how to make love to a woman starts from what happens during the day. Ensure you are gentle with your words and actions around her. She will say you are nice, but she would not be unsure of what you have up your sleeves.
The build-up of events from during the day to evening when you meet on the bed determines how well you make love or not.
3. Help her unwind
If she had a stressful day at work, it might be challenging to get her into the mood for lovemaking. So, please do your due diligence by helping her unwind in her most preferred way.
If she wants a massage, provide it for her. If she wants a warm bath and a little sleep, don't stop her. While doing any of these, ensure you pamper her optimally.
Related Reading: 

8 Tips on How to Help Your Partner With Anxiety
4. Create a romantic atmosphere before lovemaking
You should have an idea of how the atmosphere should be before making love to your wife. It should not be the regular thing you are used to.
You can go out for dinner where you pour out your mind to her. Let her know how special she is to you and how you will do anything for her.
This will help you set up the lovemaking mood.
5. Pick an appropriate place
Suppose she is your wife, the best place to make love would probably be in your home.
However, it doesn't stop you from trying out places like a hotel or even a car! In comparison, if she is not your wife, you can go over to her place, or she comes to yours.
More so, you could get a hotel room that allows you to build a lovemaking mood.
6. Put on some music
For making love tips, sometimes you need music to get you in the mood. In this case, you need slow-paced music that will help you build the lovemaking mood.
Making love usually comes with a slow and sexy pace, and music with slow jazz is appropriate.
For your woman to be pleased with you in bed, you need to make love to her the right way. Watch this video to what to play when you are making love:

7. Change the lighting
When you want to make love, watch out for the lighting in the room. If it is the regular one, consider changing it to something cool and dim.
On the other hand, if you can't change it, you can switch off the lights and adjust the curtains to allow little light in. Another alternative would be to get some candles beforehand and light them when you are about to start.
8. Don't be in a hurry
If you want to know how to make love to a woman, you need to realize that you will achieve better results when she has sufficient time to relax and focus.
Take your time to eliminate distractions and duties that you might have to attend to.
Also, provide her with enough support to ensure she settles down gradually into lovemaking at night.
9. Please don't put your hands in her sensitive regions yet
Some partners make a mistake when they are about to get started with lovemaking; they start touching some regions because they know the lady is wet.
One of the trademarks of love-making is patience; if you are in a hurry to make love, you will not enjoy the whole process.
10. Start with the easy moves
When you make love to her, it is not the time to start trying out new sex positions or techniques. This is the point where you start with what you are used to but more intimate.
As you handle your woman's body, let her know that you appreciate her for being sexy. You will be able to build passion this way because your bodies will be in charge, and it would reflect the hunger in your eyes.
Related Reading: 

11 Stages of Physical Intimacy in a New Relationship
11. Show her that she is desirable
To know how to make love to a woman, you need to show that you desire everything about her. As earlier mentioned, she should see it in your eyes and how you touch her. Do not be in a hurry to open the honeypot.
Take your time to provide her with much pleasure when you are in bed. Ensure she understands that you are not in a hurry to penetrate her.
12. Be sensitive to her needs
When you know what your woman needs during lovemaking, she will keep coming back for more. Know what helps her achieve orgasm, and work towards making it easier for her.
Also, give her the chance to communicate her needs to you, and ensure you meet those needs.
Related Reading: 

5 Emotional Needs Every Couple Needs to Know
13. Play gently with her clothes
It is not romantic to tear a woman's clothes off when you want to make love to a woman. This is not advised because you will not be helping her achieve a sweet sensual experience.
You can do many things with her clothes that will turn into a delightful pleasure for her. When you start, make it slow and steady to build her mood.
14. Make your foreplay emotional
One of the best ways to make love to a woman is to make your foreplay more emotional than physical. You cannot achieve this instantly when you are in bed because it starts from how you go about your daily activities with her.
To get started, you can spoil her with a surprise date, sweet words, romantic and dirty text messages. You will be able to appeal to her emotional side that way.
15. Explore her body
When you explore the various erogenous zones in a woman's body, you give her the impression that you appreciate everything about her.
You can start with a light touch to see how she responds, then experiment with a bit of pressure and speed to see if she is game. Watch for her feedback to give you the needed guidance to make love.
Related Reading: 

The Importance of Exploring Your Sexuality Within a Marriage
16. Take your time
At some point, you might not know how to sustain her horniness, and if you have kissed and fondled her, it might become monotonous if you repeat those acts. In this case, you have to get creative.
Think of something out of the box that she would not see coming. A sensual massage might do, or you can eat her out gently.
17. Use the right sex position
On how to make love to a woman, knowing the right sex position/style is important. Do not use Doggy or other related sex position because it does not meet the lovemaking purpose that builds intimacy.
Usually, styles like missionary are great positions when you want to make love.
18. Let her inform you when she wants to receive
During the act of lovemaking, let your communication skills be active. When you have done enough foreplay and exploration, she might begin to show you that she is ready to receive.
If she clearly mentions this, don't be in a hurry to satisfy her just yet. Continue to provide her with enough sexual thrills that would make her legs shake.
19. Focus more on her clitoris
To know how to make love to a woman, pay attention to her clitoris. This is the part of her body that helps her achieve orgasm.
Hence, focus on providing her clitoris with stimulation because many women find it hard to achieve orgasm from just vaginal stimulation.
20. Take and stay in control
A great way to turn a woman on is to take and remain in control. This is called dominance.
When a man and woman are making love and you are dominating as a man, it does not mean that you are oblivious to what she wants. While you are in control, focus on what she wants while fulfilling your needs too.
21. Take it slow
At this point, the atmosphere is heated, and you might be tempted to perform faster since you are highly sensually absorbed.
However, avoid this and instead focus on making each thrust deep, slow and passionate sex. Let it take an eternity to both enter and leave her.
22. Maintain intermittent eye contact
It is usual for you to feel uneasy at some point when making love. So, you can look deeply into her eyes at some point while you experience pure sensual bliss. Don't repeat this act frequently for you not to remain uneasy.
Related Reading: 

The Power of Eye Contact During Sex
23. Let her know the lovemaking is about her
The act of knowing how to make love to a woman entails that it is more about them than you if you are a man. Making love means a lot to women because it gives them a sense of security, safety, and purpose with you.
Allow them to enjoy the whole process from start to finish without rushing them. When you do this repeatedly, they will repay by being dedicated and committed to you because they feel safe with you.
24. Tell her how you feel about her
Another way on how to make love to a woman is to let her know how much you feel and care about her.
When you are thrusting, caressing, or performing other acts in bed, whisper these words to her to keep her in the mood.
After lovemaking, she will remember those words and keep them in her heart when she is probably alone.
Also Try: What Makes You Feel Loved Quiz
25. Cuddle her when you are done
When you are done making love to a woman, leaving the bed and freshening up is inappropriate. She will get the impression that all your act was to get between her legs.
Hence, remain in the sheets and cuddle up with her. This is a great way to make her feel appreciated after the end of lovemaking.
Michael Morgenstern's book titled: How to make love to a woman is an insightful guide for proper lovemaking. The book contains interview answers from women from all walks of life, helping everyone discover how to satisfy them in bed.
Conclusion
One of the easiest ways to keep a relationship or marriage rock-solid is to know how to make love to a woman. This is beyond knowing the best sex styles or strategies to use in bed.
Rather, it is about making your woman know how much you love and appreciate her.
Hence, do not be in a hurry to get started so that you can satisfy your sensual needs. Instead, be patient with her while you guide her all through the lovemaking period.
To learn more about how to make love to a woman, check out Drew McPherson's book titled: How to make love to a woman. The book helps you channel your inner passion into achieving physical intimacy and emotional connection with a woman.
Share this article on
Want to have a happier, healthier marriage?
If you feel disconnected or frustrated about the state of your marriage but want to avoid separation and/or divorce, the marriage.com course meant for married couples is an excellent resource to help you overcome the most challenging aspects of being married.
More On This Topic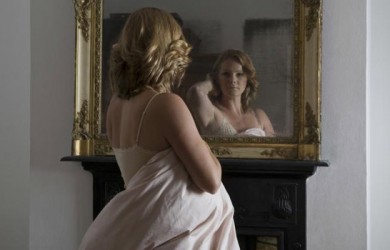 You May Also Like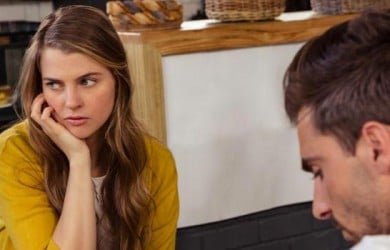 Popular Topics On Married Life