100 Naughty Text Messages for Him to Drive Him Wild
Do you find it hard to talk dirty to your fiance or husband? Talking dirty to a guy over text has a lot to do with the kind of comfort you share with them.
If you're in the early phase of dating, then give it some time and let things pick up naturally.
But if it's your husband that we're talking about, then do overcome your reluctance and learn how to talk dirty to your man so you can arouse him, build a sexual connection, keep him thinking about you when you're away, and ultimately have a more fulfilling sex life together.
The easiest way to achieve this is by texting him stuff that you're sure he'll appreciate.
5 tips for getting a guy hot by text
When you are sending dirty texts to get him in the mood, it is essential that you keep certain things in mind and your message is received the way you intended it to.
So, before unleashing the power of seductive text messages you must learn how to sext a guy. To help you master the art of sexting a guy here are some tips to get him in the mood over text.
Related Reading: 100 Love Songs for Him – Express Your Romantic Feelings!
1. Find out what he likes
Knowing what he likes is important to understand what type of 'sexy texts for him' you can use. Keep a small detail of what appeals to him, what arouses him, and use that when the time is right
2. Avoid things that are unappealing
Just as before, you can also keep track of the things that do not excite him or things that he finds repulsive. This will help you avoid ruining the moment.
3. Get yourself in the mood
The thing about writing 'sexy texts for him' is that they work best when you feel what you are writing. A lack of interest would eventually become obvious, so make sure to keep your own mood in mind.
4. Honor your word
When sending 'sexy texts for him' make sure that you keep your promises, or else he would soon lose interest and might not even take you seriously in the future.
5. Learn what to write
Another essential aspect of 'sexy texts for him' is to know what to write. Some proven ways that always work are:

Tell him how sexy you think he looks

Let him know how much he arouses you

Paint a visual picture

Take control and tell him what you want

Send a sexy pic
100 naughty texts for him to drive him wild
Given the enormous impact that texting has on modern-day romance, we bring to you 100 sexy texts for him divided into different categories for you to choose from for any moment.
Naughty text messages to arouse him
Wondering how to turn your boyfriend on over text or how to get him in the mood, well you can never go wrong with these sexy texts for him.
Use this modern-day dating marvel to seduce your man and leave him wanting more. You might feel shy, insecure, and even self-conscious, but these seductive text messages for him would help you reignite and even reinvent your sex life.
"I had a naughty dream last night and guess who was in it? I'll give you a hint. I'm texting him right now."

"You should see how I look in my new dress [make it dirtier by suggesting lingerie, underwear, etc."

"On the agenda for tonight: polite conversation followed immediately by impolite bedroom antics."

"I just wanted to let you know that I'm picturing you naked right now, and dang, you look good."

"I got eight hours of sleep last night in preparation for the rager that I'm preparing to have with you starting at 8 p.m. this evening."

"The top three sexiest things on this earth are your chin, your shoulders, and your . . . I think you know what I'm trying to say here."

"Did you know that you're incredibly sexy?"

"If you're not busy later, I was hoping to make passionate love to you. I hope that's okay with you."

"It said it was going to be hot today, so I decided to wear a thong and low-cut top and just stay in bed. What are you up to?"

"Tonight, let me do all the work. We're going to take it so slowly, and you're going to scream."

"Was just thinking about seeing you tonight, and, all of the sudden, I was completely undressed"

"I had a really naughty dream last night – you were definitely there…"

"Would you rather have sex in public or in the car?"

"What's the hottest sex you've ever had? I find it hot hearing this kind of stuff."

"Try to forget how turned on I was last night. It's embarrassing."

"It's about time to try out the new position you were talking about."

"I'm sitting on the kitchen counter thinking about you between my legs."
Related Reading: 

Sex Quotes for Him and Her
Naughty text messages to tease him
You need to be careful when sending your man a message to tease him. It's important that you are not overly mean to him when you send them in case he gets the wrong idea. Here are some good examples of sexy texts for him that you should consider to tease him:
"How come I'm always horny when you're not around. Grrr!"

"You look great today. How do I know? Because you look good every day."

"I figured us out today! I think we should just be friends with sexual tension ;)"

"I'm so bored and not sure what to do w/ myself. Any ideas?"

"Why am I slightly turned on?"

"If you were here right now, we definitely would not flirt at all, or hug for a little bit too long, or stare deeply into one another's eyes, or anything fun like that."

"I would invite you to come over this weekend, but I'm not sure I can keep my hands to myself".

"I'm having some trouble unhooking my bra. Can you come over and do it for me?"

"What's the hottest thing I can do for you when I see you?"

"So are we really "hanging out" or are you secretly trying to date me? Be honest :)"

"Wanna know what I wanna do with you later? Too bad! You'll have to wait and find out."

"I was watching a movie earlier and forgot how intense the sex scenes were. Seriously. I was kind of taken aback. My goodness."

"Wow, all that yoga has made me super flexible!"

"Umm, I'm not wearing panties. They're not comfy."

"Just read that caffeine can boost a woman's libido. Is that why you keep inviting me to coffee?"

"Do you know what my favorite thing in the world is? The second word of this text."

"You're not very good at pretending you don't want me."
Related Reading: 

Sexy Questions to Ask Your Boyfriend
Dirty text messages to get him in the mood
Thinking of dirty texts to send him? It can be really awkward trying to figure out how to talk dirty to your man. However, sending dirty texts to turn him on can be an unimaginably amazing experience but only when you do it right. here are some sexy texts for him when you want to engage in a dirty sex chat:
"I can't help but touch myself when I think about you."

"I can't wait until you're stripping me from my clothes, undoing every button, strap, and zipper, and doing whatever you want with my body."

"Every time I fantasize about us having sex, I imagine you tying me up and having your way with me."

"Here are my favorite ways to pleasure you [list them in as much detail as you desire."

"I'm using that new toy you bought me right now."

"Can I practice my lap dance skills on you?"

"I stopped by the grocery store on my way home and picked up something you can eat off my body."

"8 o'clock. My bed. What you wear doesn't matter."

"Save some energy for me tonight."

"Ready when you are [send a photo of you in bed]."

"If you get here in 20 minutes, I'll do that thing you always ask about."

"I'm so turned on by enjoying myself in front of you. I dunno it's just so hot to me."

"I love it when you grab my hair and push me up against a couch or something. And just take total and complete control."

"I think there is something insanely sexy about a woman being in control. Agree?"

"I want you to use me as your own personal plaything. I was made for your pleasure"

"Why can't I stop thinking about you and me … and the back of a car … ?

"I love letting you see every last part of me."
Related Reading: 

Dirty Questions to Ask a Guy
Romantic sexy texting messages
'Sexy texts for him' are a great way of keeping romance and intimacy alive in a relationship. Especially for couples who have been unable to find the time for romance.
These sexy texts to send him would play with your man's imagination and will give you an insight into what they find to be romantic and arousing. Also, these sexy texts for him help you create a private space for an intimate connection with your partner.
"How about you and I jump between the sheets before date night."

"Do you think I would look better in a skirt or tight jeans?"

"Tonight I want to slowly kiss my way from your lips down…the only question is how far down will I go?"

"Remember that place where we had sex…(insert place)? I kind of want to go there again."

"I can't sleep – all I can think about is what we would be doing if you were here with me …"

"I wish I was lying there next to you … naked."

"When you touch me I feel like I'm on another planet."

"When you kiss me it feels electric-like something is running through my body. It's so intense."

"Making love to you feels different than anything I've ever experienced. I'm in another world."

"I could feel you touching me forever. It's the best and most peaceful feeling in the world."

"I need you. All of you. And I want to give all of myself … every part … to you. I've never felt this way before."

"Guess what I'm thinking? OK, I'll give you a hint. It involves my tongue and you naked."

"I love your body."

"Remember that crazy thing I told you about that I wanted to try with you . . . I think tonight might be the night."

"When you come over today, I want to start in bed. Just FYI."

"My hands. My hips. My lips. Your body. Tonight."

"What is your favorite memory of us in bed?"
Related Reading: 

Romantic Love Messages for Your Partner
Straightforward sexy things to text your man
Running out of ideas for sexy texts for him? Just remember that texts to make him hard doesn't always have be to flirty, dirty or even funny. Sometimes you can be more forthright with what you want to express.
Here are some straightforward hot things to say during sexting:
"I loved how you **type naughty thing he did** last night. It turned me on so much."

"I'm trying on lingerie but need a second opinion. Can you come over and help?"

"If we were together, what would you want me to do to you?"

"Ugh you're so sexy it's not fair. I can't get enough of you. Jerk."

"Oh my God. I want you so badly."

"My body needs to be pressed against yours. It's not even a choice. My body demands it."

"Have you ever done it in a public place? Just wondering. Lol."

"Would you consider me hooking up with another woman cheating?"

"What do you prefer "down there?" Shaved? Trimmed?"

"What's the most sensitive part of your body?"

"Last time I loved the way you turned me on. I want to get this again…"

"No matter how much I had you, I want you again."

"Can't wait to feel you inside me."

"Have you ever done it in public? Just wondering."

"You were screaming some filthy words last time. Wanna scream them again tonight?"

"What's your take on having a threesome with me?"
Related Reading: 

Best Love Memes for Him
Funny sexting messages for him
Nothing attracts a guy more than a girl who is not only sexy but funny as well. If you can make a guy laugh with funny sexy texts for him you can easily turn him on.
So, to avoid the awkwardness and embarrassment that comes with writing serious sexy texts for him try something clever and funny.
Here are some funny sexy texts for him to choose from:
"Does your dad happen to be Lian Neeson because I'm taken with you."

"What did you do, sit in a pile of sugar or something because you have a pretty sweet ass!"

"You smell like trash! Can I take you out?"

"I had to remove my space bar so I could get closer to you."

"Hot stuff say what?"

"My cat told me she would give up her spot in my pillow for you."

"What is your secret fetish? You must have one, come on."

"It's not that I am horny all the time, it's just that you are always sexy."

"Stop thinking about me naked! Sheesh."

"There's this guy I really like, but he can't know. OMG! I can't believe I sent this to you. Well, now that you know . . . wanna make out?"

"One, two, I want to do you. Three, four, I want you more. Five, six, don't give me tricks. Seven, eight, don't be late. Nine, ten, see you then."

"101 things I like about you: 1. You're hot. 2. You're hot. 3. You're hot. You get the picture."

"Imagine that my bed is a football field. I'm the football, and you're running for a touchdown. See, I do like sports!"

"You're so sexy, you take my breath away. But, not too far away. . .like I don't die because of it. Still. You're sexy"

"Y you so hot 'n sexy. You make me talk like a cavewoman."

"Did you know that today is National Donut Day? I thought we could celebrate in my bedroom. I'll bring the sugar."
Related Reading: 

Best Sexting Messages to Send to Your Boyfriend
Also watch: Sexting 101.

The benefits of sexting
Sexting can be described as the sending or receiving of sexual words, pictures, or videos via technology, typically a mobile phone.
Even Though, due to easy and uncontrolled access, sexting must be used with caution there are several benefits associated with sexting.
Improved sexual gratification
With the mobile technologies becoming more ubiquitous people started using this technology to maintain social and even relationships.
Over time the increased popularity of sexting led to scientific inquiries for the identification of consistent trends.
Sexting has been known to positively affect sexual relationships between partners. Findings from a research indicated that greater levels of sexting are associated with greater sexual satisfaction.
Maintaining intimacy and sexual tension even when apart can help couples feel more supported and love which can consequently help them manage their stress.
Physical validation is one of the prime reasons for the prevalence of multiple forms of sexting. Knowing that your partner finds you attractive and adventurous can be a great boost for confidence.
Enhanced emotional intimacy
Sexting has also been known to provide emotional gratification to both men and women. Men and women are able to benefit emotionally by investing different levels of emotional commitment in their sexting relationship.
Conclusion
Making use of sexy things to text him might seem a bit unnecessary at times, especially if you have been together for quite a while, but such small efforts are what help a couple keep intimacy and passion alive in their relationship.
So, make use of these 100 super sexy things to text that will get him in the mood and enjoy the banter.
Share this article on
Want to have a happier, healthier marriage?
If you feel disconnected or frustrated about the state of your marriage but want to avoid separation and/or divorce, the marriage.com course meant for married couples is an excellent resource to help you overcome the most challenging aspects of being married.
Learn More On This Topic
You May Also Like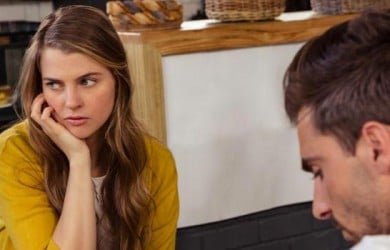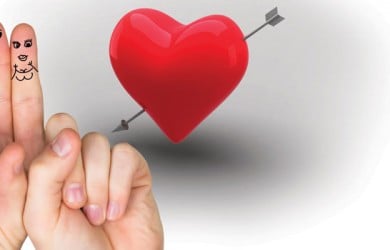 Popular Topics On Married Life