10 Ways to Enjoy a Casual Relationship
Some people prefer casual relationships more than committed relationships. For the uninitiated, how do you define casual relationships?
A short or long term casual relationship is a wide spectrum, ranging from one night stands, a "friends with benefits" arrangement, booty call, no strings sex scenario or even just casual dating.
Of course at some point, if a person has dreams of settling down and getting married, they might need to start considering how to transition from only enjoying a casual relationship to being able to enjoy a committed relationship just as much.
There will be people whose casual relationship ends up more committed, albeit with some struggle than was first planned.
But there are also times when one person might engage in a casual relationship only to develop deeper feelings for the person they are having fun with and hope to turn it into a committed relationship.
But, the other is still having light-hearted fun, enjoying the uncommitted relationship.
Which leads to the question, what are the guidelines for a casual relationship? How can you tell if things are progressing further into something more serious? and how do you deal with that if it's not what you want?
The casual relationship advice is that it's tricky to know all of the answers to these questions from the offset, people diverse and each circumstance will be different.
But if you follow these guidelines on how to how to be in a casual relationship, you'll probably find that you won't have such questions anymore.
1. Remember what a casual relationship is
Ok, so we know that you can't always control your feelings, and if you have a tendency to fall in love easily, a casual relationship is probably not going to be for you.
It's just too casual and uncommitted.
That's what a casual relationship is, a sexual relationship, where there are no rules or long-term commitments toward each other in the future.
If you think you are going to be able to handle a casual relationship as a way to get closer to somebody, you already have feelings toward the person, then having a casual relationship with them is already a high-risk strategy that could result in you being hurt.
It's your choice whether you want to take the risk or not but we suggest you think about the risk of being in a casual relationship first.
2. Stay in touch with your emotions
If you are having a casual relationship and are now surprised to realize that you are starting to catch 'all the feels' for the person you are having fun with, stop seeing them for a few weeks so that you can figure out your feelings.
If you still miss them, then you have two choices on how to handle a casual relationship.
Distract yourself and move on from this person.
Let them know how you feel(but be prepared that the other person might not have such feelings and might just be a pro at casual relationships).
If you get the latter response, don't take it personally or as a knock against your confidence or esteem, move on and learn from it.
You'll soon find somebody who you like as much, who don't only enjoy casual relationships.
3. Watch the balance of control between both parties
In a casual relationship, one person has more control over the other.
Perhaps they are the one who cares less but usually, the one who has more power, calls the shots. They decide when it's convenient to hook up, and won't hook up if they don't want to.
If you go along with that and find yourself craving for and wondering when you'll see your casual partner again, then it is one of the evident signs your casual relationship is getting serious and you've got feelings for this person.
So, it's probably time to walk away. Else, follow the instructions in point one.
Also watch:

4. Agree on some terms
Yes, we have said that there are generally no rules in a casual relationship, but there should be some casual relationship rules.
In most cases, one partner will want more from the relationship, so when that occurs, it won't hurt to have some rules in place to protect you both.
Rules such as when one of you calls time, the other respects that and doesn't make any more booty calls to you.
Other basic rules could assist in helping you both feel respected.
For example, if one of you meets someone else, they should let their casual partner know. Or you might agree to the terms of how you meet – maybe you don't like booty calls, and so you agree to meet once per week.
Just talking to your casual partner about their expectations will help you both to negotiate terms that are agreeable and empowering for both parties.
Here are some examples of questions you might ask each other –
How do you feel about dating other people while being involved in a casual relationship?
How shall we deal with things if one of us falls in love with each other, or someone else?
How often shall we meet?
Is this relationship to remain secret?
What do we do if one of us catches 'the feels'?
How shall we end things in a way that we both understand that it's over if one of us is not feeling it anymore?
These might be awkward questions to ask, but you'll be glad you did over the course of your relationship, or if things become confusing in months to come.
5. Don't say you love them
Don't say you love the person you are enjoying a casual relationship with, unless you have followed all of the points above, particularly the first one.
If you talk with your casual partner and they too have feelings and want to take things into a more exclusive phase, then that's probably a more appropriate time to exchange I love you's.
Any sooner and you might be gravely disappointed.
6. Don't get manipulated or manipulate your partner
Don't say confusing things to them, where you oscillate between telling them it's okay to keep your options open, while also getting jealous or territorial.
You're confusing them.
Also, don't fall into the trap of manipulation where they tell you to meet and start dating someone else, while also demonstrating their neediness for you.
If you want the casual relationship to work out, toss out manipulation out of the equation.
7. Don't be a control freak or be controlled
A casual relationship involves two consenting individuals.
Often, one partner ends up giving their remote control to the other who calls the shots on deciding to hook up or avoiding seeing each other altogether.
Don't give into agreeing to anything they say only because you can't bear the thought of driving them away. Equally important is to maintain the equilibrium where you don't get too dominating or controlling with the turn of events.
If you feel like they are pulling the strings, walk away.
8. Avoid weeknights to set an effective organic boundary
Allocate the week to focus your mind and energies on whatever it is you need to focus on. Work, family, errands, skill-building, pursuing your interests and hobbies.
By establishing something as "weekend only" you won't be setting any unrealistic expectations or deepening the bond.
Also, you will be avoiding any heartache, on the off chance you get too close and too comfortable with your regular escapades with each other.
Don't base too many of your plans around them or too much of your time allocation to dating them.
9. Acknowledge the fleeting nature of the relationship
At some point, you'll need to put a halt to this no-strings-attached arrangement, move on with your life, and accept that they will build a separate, beautiful life for themself too.
Cherish the happy and beautiful phase you enjoyed, even if it was fleeting.
10. Respect each other
Casual dating is not in any way resonant with a lack of respect for each other.
It is non-negotiable in any relationship, of any nature. Casual, committed, or somewhere in between.
It is important to treat your casual partner with the same respect, gentleness, and kindness you'd treat any other individual—just minus the commitment of a long term relationship.
Finally, remember to be honest with yourself, and truthful about your feelings.
You are human, and it's not unusual to catch feelings for somebody. You have to remember that those feelings might not be returned in this situation.
It is crucial to remember that a relationship can be casual as long as both members' feelings stay casual.
By following these useful casual relationship tips you will be able to reap the benefits of a not-so-serious relationship without ruining your peace of mind and keeping the unnecessary drama miles away.
Share this article on
Want to have a happier, healthier marriage?
If you feel disconnected or frustrated about the state of your marriage but want to avoid separation and/or divorce, the marriage.com course meant for married couples is an excellent resource to help you overcome the most challenging aspects of being married.
More On This Topic
Recent Articles
You May Also Like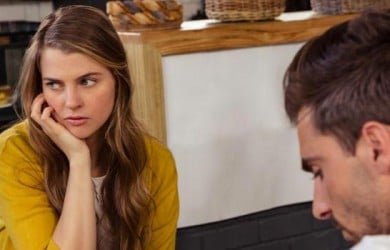 Popular Topics On Married Life