What Makes a Man Desire a Woman Sexually
Ever since the beginning of time, women wonder what makes a man desire a woman sexually. And, as we will show, the common understanding of male sexual desire isn't at all that far from what science reveals about this matter.
However, there are nuances to male sexuality that somewhat allow for men not to be considered sexual omnivores of a sort.
In this article, we'll explore what experiments and research reveal about a man's desire, discuss the real-life meaning of sex for men, and what makes a man desire a woman sexually.
And finally, resolve every woman's fear – what to do if you don't fit his standards.
Science and sex
There's a lot of scientific research on what makes a man sexually aroused. This is why we know men and women truly differ to a great extent when it comes to sex. And we also know that common belief that men are excited visually is justified by scientific findings.
Men, compared to women, are significantly more practical when it comes to sexual intercourse. They just want to get to it, and that's all.
In other words, men are most excited by explicit sexual cues (specifically, by women's behinds, breasts, legs, or whatever a particular guy's preference might be). Women find the context in which something sexual happens to be stimulating. This is why, in some studies, women can be and were aroused by homosexual encounters, both male and female.
Men in the same research reacted with sexual arousal only to such videos that matched their sexual orientation – to lesbian sex and opposite gendered sex if they were heterosexual, and to gay sex if they were homosexuals.
Similar findings can be derived from people's internet searches.
A study that looked into what people are interested in when they think nobody's watching confirmed that men search and enjoy mostly "raw" sex, images and video in which they can watch genitalia and sexual body parts in general.
Women find the emotional atmosphere of a video more exciting.
Still, it can't be that simple, right?
If these findings left you with a sinking feeling in your stomach, you should know it's not all that bad. Let's see how male sexual desire towards a woman can and does depend on other aspects. To start with the least distanced from what we discussed in the previous section – men aren't excited by any sexual body part. They do have specific preferences of how they should look like.
In other words, you don't really have to be anxious about every woman with breasts, behind, and vagina that walks by. Although most men will notice an attractive woman, their preferences are a tad more refined. The study we cited above also revealed that men search for very specific characteristics in porn stars.
Now you may begin to wonder whether you meet these criteria. Rest assured that you do. Sex is an extremely important aspect of every relationship, and since your husband picked you to be his wife, you don't have to be all that concerned whether he liked your assets. He made sure that he did when he was deciding to make you his lifelong partner.
Meaning of sex for men
Yes, we have discussed to a large extent how for men, desire is a bodily and physical matter. It could be a bit of a turndown for some women knowing that. A side note, many women find this precise fact the primary consolidation and an incentive to forgive their husbands for their affairs. Yet, let's see what else sex means to men.
For men, sex is somewhat like hunger, they crave it.
That said, this gives you a great, enjoyable, and easy way to satisfy their very essential needs. For men, sex is also something that gives them the energy to push forward through life invigorated. Sex is associated with their ambition, their drive to pursue personal and career goals.
Sex makes a man's life exciting. In most cases, orgasm is easy, which makes experimenting fun. Their life is a sexual adventure of a sort, with the right partner.
Moreover, sex is how men express their love.
They're most excited by their partner's excitement, and they are the most selfless when they seek ways to enhance their woman's experience. Finally, for men, sex with their chosen one creates the feeling of attachment, bond, and being at home.
Male desire at a glance
Therefore, men truly are mostly visually stimulated. Visual stimulation is what makes a man desire a woman sexually. They prefer sexual body parts delivered in a certain way. They do enjoy the quick and easygoing approach to sex. They don't really find it necessary to confuse love and affection with sex. Nonetheless, with the right partner, sex is still much more than that, and can even be used as a fix-it-all cure for many marital problems. It presents a way for men to express their love for you.
Share this article on
Want to have a happier, healthier marriage?
If you feel disconnected or frustrated about the state of your marriage but want to avoid separation and/or divorce, the marriage.com course meant for married couples is an excellent resource to help you overcome the most challenging aspects of being married.
More On This Topic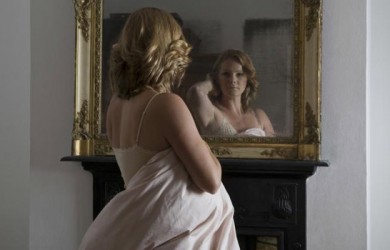 You May Also Like