30 Foreplay Ideas That Will Surely Spice up Your Sex Life
Foreplay is an exquisite aspect of our sex lives that makes the whole experience linger longer. Foreplay ideas can make intercourse more pleasurable and enjoyable for both people involved. It is the perfect solution if you feel like something is missing in your intimate encounters.
Stress, biological changes, and relationship struggles can often hurt one's libido. Fun foreplay ideas can help kick-start your sexual inclination by using simulations to get past specific barriers that you might be facing. It can also further amplify your already satisfying sex life.
What is foreplay?
Merriam Webster defines foreplay as the "erotic stimulation that precedes intercourse." It enhances the sexual experience by incorporating physical and physiological triggers that make the sexual experience more intense and more satisfying.
Foreplay can include various physical and emotional acts that can ensure more fulfilling sex between people. Passion can be reintroduced in your life by incorporating foreplay in marriage and other sexual dynamics. It can add layers of intimacy and intensity to sex that you may not have experienced before.
Foreplays help you take power back by ensuring that your sex is spellbinding. Couples foreplay can give you ways to make changes that deliver the most pleasure from sex with your partner instead of letting nature take its course.
Why is foreplay important in a relationship?
Sexual foreplays for him or her make the experience of sex more significant for an individual. But it also enhances couples foreplay by making them feel more connected with each other, emotionally and physically.
Foreplay promotes trust, intimacy, and excitement between you and your spouse or partner. So even if you can't always be bothered with foreplay, now is the time to mend your ways so that you can reap the rewards that will repay you tenfold.
Foreplay for married couples is an invaluable tool that will help break the monotony in the bedroom. Numerous great foreplay ideas will help in sharpening your sexual desire and satiate you both.
How to approach foreplay with your partner?
Foreplay ideas can come in handy, irrespective of your relationship status. Foreplay tips can help improve your sex life with your long-term partner or someone new. Erotic foreplay can add freshness to your good relationship by giving you kinky things to do, and with someone, new foreplay ideas can help build intimacy and trust.
Instead of trying specific foreplay ideas, think about how something might feel and then explore that together as a form of foreplay. Experiment with different environments, taking comfortable risks, or even the way you talk to each other. Switch up the experiences from sexy too funny, sensual to kinky, comfortable to risky.
If you think about foreplay ideas, creating an experience using the elements of surprise, texture, creating experiences, enhancing intimacy through honesty and trust, taking risks together, and planning for new experiences, can always work for you. Sexual roleplay ideas will help prevent staleness from creeping into your sex life.
30 foreplay ideas that will spice up your sex life
The number of foreplay ideas for married couples and others is unlimited, so to help you along, here are some fun and fabulous foreplay techniques that will get your creative and sexual juices flowing and spice up the bedroom.
1. Be spontaneous
To make things more spontaneous and sexy, initiate sex anywhere else but in the bedroom. Trying out foreplay in every nook and corner of the house is one of the exciting foreplay ideas to build up a hot bubble of sexual anticipation.
Spontaneity can help break through the monotony of regular intercourse. It can infuse fresh enthusiasm and thus invigorate your bedroom activities.
2. Take charge
One of the exciting foreplay ideas is to try to initiate sex from every corner of your house. If things get spicy, you can have sex there at that moment or lead your partner to the bedroom.
There are different types of foreplay, but taking control of things in the bedroom is essential. Using this, you can surprise your partner and also guide them about your needs and sexual desires.
3. Build up the anticipation
Anticipation is everything when it comes to sex. We are constantly building up to the big moment. So often, couples get into the habit of initiating sex in the bedroom.
Even if you have to wait for a while before you can get away together, keep the momentum going with some dirty talk, sensual touches, and a few naughty glances at each other so that when you can get some time together, things go off with a bang.
4. Striptease show
Embrace your sexual appeal by giving your partner a striptease show that they will remember for a long time. It can be seductive in the best possible way while giving you a chance to let your confidence be your aphrodisiac.
You could also make a game out of it by playing something like strip poker. It will help build anticipation as you peel off one layer of clothing after another. Studies into stripping have revealed that it gives one confidence and encourages sexual arousal in their partner.
5. Replay the passion
Recreating old memories is a great way to reignite your passion in the early stages of your relationship. Think about one of your best nights you had sex, and start the evening off in the same way you did back then.
Recreate the steamy moments from your past. This foreplay game is sure to set the ball rolling for a hot, sizzling sack session. Only this time, express yourself in the way you wanted back then but couldn't because you were too shy or didn't know each other well enough.
6. Dirty talk
Talking dirty will always help you get turned on, especially if you have learned how to communicate with your partner or spouse in a way they love. Dirty talk is one of the surest foreplay ideas that guarantees a steamy sack session.
If you are sitting casually watching television, casually drop into the conversation a bit of dirty talk about what you want your spouse to do to you.
7. Exercise together
Exercising is excellent for the body, but it can also be sensual when done together with your partner. Watching each other active and sweaty will surely help you feel attracted and longing for sex with your partner.
The physical and emotional benefits of exercise, but recent studies have seen a direct link between exercising and increased sexual pleasure. It improves sexual drive, performance, and overall satisfaction.
8. Sexting
Don't forget about sending sexual messages to initiate the kinky foreplay. You don't have to make it complicated, just let them know what you want or what you are thinking about sexually, and it will be enough to spice up your married or sex life.
9. Get into roleplay
There might be a way to incorporate this fun foreplay idea even if you are not too comfortable with the whole concept of acting. You can do so by playing pre-purchased games that include foreplay ideas through roleplay. Or just put a costume on.
Make the suspense last longer by not doing it immediately, instead build it up with foreplay sex by flashing the costume at them and letting them know precisely when and how you're going to be that sexy librarian he's getting all hot up about.
10. Fantasy lists
Write down some fantasies and sex ideas you both like on separate pieces of paper, and then you can act out that fantasy with them to spice up your sex life. This foreplay idea is a winner as it helps you understand each other's needs better.
11. Surprise them
Even though there are things that you don't usually do, do them casually and watch your spouse's jaw hit the floor.
Try this in all places you are not supposed to, to keep creating little ways to surprise your partner. It's a fun foreplay idea that's more of a longstanding game. It can be arousing for you to watch the look of surprise and then desire on your partner's face.
12. Variety is key
How to spice up sex in marriage and relationships? The key is variety. Try different things to refresh your sex life. Different foreplay ideas each time will keep your chemistry crackling and sheets burning.
Psychologist Pam Spurr, in her book 'Fabulous Foreplay,' mentions that couples get comfortable with following specific sexual patterns that later become ineffective. So try exploring how the sensation of new and different experiences feel or contribute to the build-up of your sexual interaction.
13. Songs to stimulate
Let the rhythm be your guide! Songs are a great foreplay idea as they can stimulate you on an emotional level. Songs can make you forget about the various distractions and stresses that you might be facing.
You can pick a song that has meaning for your partner or your relationship. You could also pick a song that is sensual to set the mood for what is to come.
14. Dance together
Imagine you and your partner close together and swaying to the music. Dancing can stimulate erotic foreplay by bringing your bodies next to each other and increasing the anticipation for sexual intercourse.
If you are too shy to make dancing sexy at first, you can keep it playful and light. Just build on your connection as your bodies follow the rhythm together.
15. Sexy lingerie
Remember, it never hurts to be sexy. Explore sexy lingerie options, as these will draw your partner towards you. But, more importantly, it can help you feel sexy and good about your body. And this confidence in your appeal can serve as one of the best foreplay tips.
Dressing up hot is one of the most winning sex foreplay ideas; you can't go wrong with it!
16. Sex toys
Being a little kinky can help! Explore new sexual horizons by including sex toys that can increase your and your partner's pleasure. You might have a mental block regarding this, but don't let that hamper your sexual enjoyment.
17. Play footsie
Be stimulated while sitting across a table from your partner by playing footsie with them. It ensures things are light and playful even amidst company. The secretive quality adds to raising the anticipation and expectation for a steamy time later.
18. Go commando
Titillate your partner by letting them know that you are going commando. The knowledge of you not wearing undergarments underneath your clothes can get your pulse racing with restless anticipation. After this, let their imagination be an incredible form of sexual foreplay.
19. Massages
After a tiring day of work, it can be rather hard to get you or your partner in the mood to have sex. The feel of your hands moving against your partner's body can both make them feel less tired and more aroused simultaneously.
20. Leading kisses
Kisses and caresses are one of the most subtle and yet moving sex tips for couples. It helps promote intimacy and makes your partner feel safe and cherished. And to feel loved goes a long way towards being foreplay for sex.
21. Greet them naked
Why not give them what they want? Shock them by appearing naked in front of them in all your naked glory. Mystery can be alluring, but so can your bold confidence in your sexual appeal. Try this one out and shock them into sexual bliss.
22. Suggestive touches
A glide of your fingers or an accidental rubbing of your bodies together can serve as a beautiful reminder of times spent alone. Touch is a critical sense that can physiologically get you sexually stimulated even before entering the physical act of intercourse.
23. Touch yourself
Sex is not just about the physical act of sexual intercourse; It should include the mental faculties, too. Foreplay ideas for women and men can include simple actions like touching yourself suggestively in front of your partner. Weave for them a pattern that they can restlessly envision exploring themselves later.
24. Drinks
Erotic foreplay is all about doing things that get you in the mood by lowering your inhibitions. Then why not use alcohol to help you bring your guard down. It can make you bolder with your partner and vice-versa, which can ensure a great time together.
25. Delayed gratification
Be a tease. Playfully simulating your partner without giving them the satisfaction of actual climax might seem cruel, but it is not. It can build up the anticipation towards even better sexual fulfillment.
Make the suspense last longer by not having sex immediately, instead build it up with foreplay sex by subtle touches and letting them know precisely when and how you're going to be.
26. Breathe simulation
Sometimes we overlook the obvious because we take it for granted. Breathing is an integral part of our being, and yet we forget the role that it can play in foreplay and sex. Hearing heavy breathing can get your partner in the mood for sex.
Let your partner hear you breathe into their ears. Or you can let them feel the sensation of your breath on their skin. When trying to figure out what to do in foreplay, using your breath in a sultry way can be an effective move.
27. Get a little rough
Your sensibilities might be delicate, but don't let your sex be the same. Try being a little rough in the bedroom, as it has the potential to be satisfying for both you and your partner. It could be that unexplored area that is precisely what your sex life is missing.
Being rough is considered indelicate and dangerous, and therefore you might have kept away from it. But a rough approach that is mindful and caring of the boundaries of individuals is worth exploring. The seeming danger involved could be one of the kinky things to do.
28. Bathe together
Foreplay ideas can also involve having baths together with your partner. The soapy beauty of each other's bodies will surely set the stage for an intense sex act. What could be sexier than viewing each other's bodies, along with getting a chance to rub up against each other?
29. Groom them
Sexual foreplay involves both the physical as well as emotional. A way for you to engage both is by grooming your partner to make them feel cherished. You can offer to give them a haircut, shave, hair wash, or any other grooming routine of theirs.
It will make them comfortable and relaxed. But more importantly, it has the potential to make your partner feel valued and taken care of in the best way. Sex can be more appealing when one feels safe and loved in someone's company, and grooming them can help achieve that.
30. Watch a sexy movie/show
If you are suffering from hesitation or complacency, watching a sexy series or movie might help arouse you sexually. Witnessing two characters who have chemistry indulging in steamy sex can inspire and excite your senses. It can also give you fresh new ideas to try in bed.
What if your partner doesn't seem interested in foreplay?
When approaching foreplay ideas, your partner might resist the change. They might have become complacent or might be afraid of trying new things. You can show your hesitant partner ways in which sex can be more than just intercourse. Foreplay should be seen as part of sex and not separate from it.
Pick a form of foreplay that is exciting yet comfortable. Also, it is advisable to see it as beneficial for you, your partner, and the relationship as a whole. It can seem self-serving and too much work if you see it as facilitating the pleasure of only your partner or yourself.
Watch this video to help your partner understand that foreplay is a requirement and not optional:
Conclusion
Sex can be more than just physical intercourse when new foreplay techniques are part of the mix. By experimenting with the various foreplay options listed above, you can increase your pleasure manifold. It will make things more playful and enjoyable.
Relationship satisfaction is dependent on one's sexual satisfaction. Therefore foreplay ideas can improve not just your sex life but can improve your relationship for the better.
Share this article on
Want to have a happier, healthier marriage?
If you feel disconnected or frustrated about the state of your marriage but want to avoid separation and/or divorce, the marriage.com course meant for married couples is an excellent resource to help you overcome the most challenging aspects of being married.
More On This Topic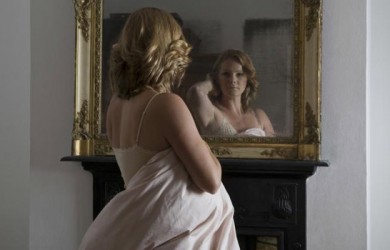 You May Also Like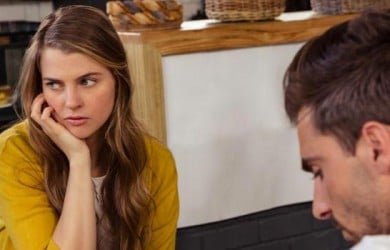 Popular Topics On Married Life