25 Best Ways To Attract Your Husband Sexually
Sexual intimacy is a vital part of every marital union and is needed to make a relationship work.
If your relationship hits a dry spell and sexual intimacy reduces from several times a week to once a week, there is no need to fret because this is common in marriages. A spouse needs to know how to attract husband sexually.
The husband also needs to have what it takes to satisfy his partner.
Sexual intimacy does not come by just making time to have sex with your spouse once in a while, as having sex with your partner or spouse once in a long time can make your spouse lose any sexual attraction to you.
To this effect, from the partner's end, the partner must try as much as possible to learn ways on how to attract husband sexually. Or how to seduce husband, how to arouse your husband, and make sex exciting with your husband.
This practice has a way of igniting sexual bliss between partners. Some spouses have taken it as a culture that the husband should always initiate a sexual move with his partner. It is not out of place to arouse your husband and stir sex with your husband.
Before learning how to attract your husband sexually and the tips to impress husband in sex, there are a few things you should do to lay the foundation and make your marriage stronger
Related Reading: 

How to Attract Women and Be Irresistible
How to keep your husband sexually satisfied
If you want to know 'How do I get my husband interested in me sexually' and make your relationship or marital union last for the long run, you must take it as a matter of importance to learn ways to seduce your husband. Husbands may focus more on finding ways to meet their partner's material needs, but this is not good enough.
He must also consider the partner's sexual satisfaction.
Also, spouses must consider the following thoughts if they want to make their relationship flourish:
How can I make my spouse desire me sexually?

How do I make sex interesting for my husband?

How do I seduce my husband?

How do I satisfy my husband in bed?
The personal questions above are not out of place. Therefore, spouses should not shy away from them if they are earnest about making their union and sexual life a blissful one.
The following are ways to attract husband for sex:
If you frequently ask, "how can I seduce my husband," you must be prepared to give it the proper attention and energy required.
It can be multidimensional; it involves learning what he likes, knowing how to be attractive for your husband, ways to be sexy in bed, and knowing the right touch.
Related Reading: 

12 Tips on How to Keep Your Husband Sexually Satisfied
25 best quick ways to attract your husband sexually
Want to know how to attract your husband sexually?
Well, satisfying your husband is not just restricted to having sex ; instead, the satisfaction begins from how you look and if your husband is sexually attracted to you. There is no action taken without any initial thought.
Your husband would have to necessarily be in the right frame of mind to want you sexually. Here are some tips to attract husband and seduce husband sexually:
1. Don't put excessive emphasis on sex
It can be easy to misinterpret the lack of sex life in your marriage as a cause of concern. However, note that each marriage is unique and mustn't follow society's rules.
To keep your man sexually attracted to you, consider your feelings and if your marriage is still a happy one. If so, you don't have to worry that you and your spouse are drifting away and let things happen naturally.
Intimacy in a marriage is more than sexual relations! Before asking how to seduce your husband physically, Talk it out with your partner. You might just find a solution that is best for both of you.
2. Work to build an emotional and a sexual connection
If you want to know how to attract your husband sexually or how to attract husband physically, consider building an emotional connection with him. This is one of the ways to attract your husband. The emotional and sexual life in a relationship is linked.
One cannot work without the other. Ensure you don't fail to show your husband how much he means to you. Converse with him about everything, including sharing your feelings, no matter how inconsequential. This will help build an emotional bond and improve your sex life.
Related Reading: 

Ways to Stay Sexually Desirable
3. Communicate with your partner about the dwindling sex life
Don't shy away from your husband when the topic of your sex life is brought up. Communicate with him and ask how you can enjoy being with your husband in bed.
You can even confide in him and ask him how to attract your husband sexually. This will let you know what he likes and answer your question on how to make sex interesting for my husband.
Related Reading: 

How to Be More Sexual
4. Learning what he likes
Some husbands can be very complex to understand; hence partners need to learn to know their husbands intentionally. Learn his philosophies about various subject matters in life. It could be in marital coexistence, family relations, religion, management of responsibilities, etc. Learn what he likes.
5. Massage his back
If you wish to know how to attract husband for sex, a perfect massage on his back would help relieve him of the day's stress while you also attempt to caress him to put him in the mood.
6. Find out his interest
Before asking how to turn my husband on sexually? It's essential to conversate with your spouse to know what his likes and dislikes are. Does your husband like discussions about sport, politics, cars, real estate, etc.?
Carefully observe to know his interests and then get knowledge in that area to have a swell time discussing with him.
7. Role-play
If you are wondering how to arouse your husband, you can make things exciting by role-playing. Dress up in your husband's favorite character that you know he is attracted to. This will increase his attraction for you.
Related Reading: 

Sex Tips for Husband and Wife

Know the right way of role-playing here:
8. Massage his foot
How to be more sexually intimate with your husband? Well, massaging your husband's foot is also a way to help him relax, especially after a busy day which made him feel tired and weak.
9. Kiss his ear
Kissing is a perfect way to arouse your husband. Learn to kiss your husband softly at the back of his ears. You could also whisper soft words like "I love you to the moon and back."
10. Kiss his neck and run your hand through his chest
To impress husband for sex, this is a way to tempt your husband. The neck is a susceptible area that can easily make your husband respond quickly to stimuli.
Running your hand through your husband's chest could also make him feel relaxed.
11. Listen
Showing your husband you care is by paying attention when he speaks and offering solutions to his problems. Listening will place you on the correct route if you want to get your husband sexually attracted to you.
Related Reading: 

What Makes a Man Desire a Woman Sexually
12. Look attractive
Change is one constant phenomenon.
Your husband, who once loved you and could not do without you, can begin to lose interest and stop being attracted to you sexually. Therefore it is imperative to know what it takes to look attractive to your husband.
13. Smile often
Smiling as often as possible is a way to show that you are happy and comfortable being around your spouse. Every husband would be attracted to a happy spouse.
14. Don't stop being intimate
How to seduce my husband physically? Well, it is easy for a spouse to change priority once the spouse begins to engage in other endeavors. The partner may start redirecting attention, focus, care, and love from the husband.
Although your other endeavors are essential, every spouse must understand that every husband doesn't want to be a second priority.
15. Respect and adoration
Showing your Spouse respect is one of his fundamental desires. Respect will make your husband vulnerable to love you more. Approaching him with courtesy on issues around the home will signal how much you respect him and how much value you place on his opinions.
16. Take care of your outward appearance
Be sexually appealing to your husband! Learn to pay attention to your looks. Your husband could love you unconditionally, but he may stop being attracted to you if you begin to look rough and tattered. Learn to dress well!
17. Be physically healthy
The chances are that your husband wants you to look the same way as you were when he was first attracted to you. Learn to retain that beautiful shape; go to the gym, pay attention to dieting, and keep yourself healthy.
18. Take your husband out on a surprising date
Plan a date night without his awareness and surprise him. Dress appealing and have an insightful conversation with him about his day.
19. Be faithful
Your husband might drift away if you cheat in the relationship. Do you want to be attractive to your husband? Then don't cheat!
20. Shower him with praises
You can make your husband attracted to you by showering him with affection and praise. Compliment him for his looks, or even his sense of fashion.
21. Put him first
It's no surprise that your husband might stop being attracted to you if he stops being your priority. Put your husband first and watch his attraction for you grow!
22. Be flirty
No matter how old your relationship is, flirting with your spouse should not stop. You can set the mood by flirting with your husband and teasing him sexually.
Also Try: 

Is He Attracted to Me Quiz

?
23. Switch to his clothes
No doubt you look fine in your clothes. But have you ever tried to "switch" by wearing your husband's clothes? Especially his shorts and long sleeves. Sometimes it may appear humorous, but I bet you he would love to see you in his clothes in the morning.
24. Dress in a sexy lingerie
How about your husband getting into the bedroom to find you lying or sleeping in lingerie? This is the perfect answer to your question, "how to make my husband want me sexually?"
25. Let him know you're attracted to him
Don't always let him be the one to demand sex. Look straight into his eyes and say to him, "Baby, I want you."
27. Slow dance
Play a calm and slow song even better if it is his favorite song and dance with him. This will set the tone incredibly romantic sex.
28. Take charge
You can initiate sex with your husband. Lead and tell him what you want! You can initiate sex with your husband by letting him sit or lie down while you perform all the romantic and sexual drama without his interference in the process.
29. Enjoy the moment
Do you usually ask how to get a husband interested in me sexually again? It simple, never be in a hurry to finish sex and jump off to something else. Ensure that everything that is a distraction during sex is well taken care of.
This will help you relax while you turn your lovely husband on without any worries. Enjoying the moment is the answer to the question you didn't know to ask "How to make my husband love me more in bed?"
30. Sex chat
This is a way to make sex exciting with your husband. Converse with your husband about sexual desires or any past escapades. Let him know how much you enjoyed it, and you look forward to something more than that.
31. Don't be predictable
It's time to take things up a notch by spicing up your sex life. Try new things with your husband and be more open to his sexual ideas.
Takeaway
It is essential to know what husbands want in bed, the right parts of your husband's body to touch to arouse his sexual feelings; this will help you know how to attract your husband sexually. To get your husband in the mood and attract husband for sex, the following are places that can do the magic:
When you learn and master these ways on how to attract your husband sexually, then you are sure of a blissful and romantic sexual relationship between you and your husband.
Although the magic may not yield a one hundred percent result at first, consistency is a key required to gain mastery.
Share this article on
Want to have a happier, healthier marriage?
If you feel disconnected or frustrated about the state of your marriage but want to avoid separation and/or divorce, the marriage.com course meant for married couples is an excellent resource to help you overcome the most challenging aspects of being married.
More On This Topic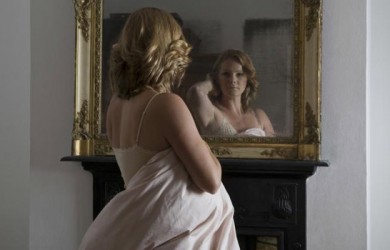 You May Also Like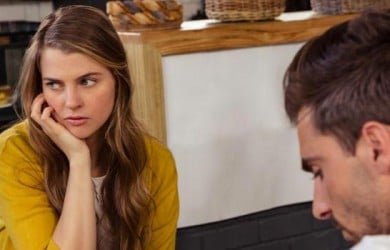 Popular Topics On Married Life