10 Ways on How to Reconnect With Your Spouse Sexually
Sometimes, the sexual connection between two people can fade over the course of a relationship. Even if it started strong, as routines and the stresses of daily life set in, the chemistry could begin to wane.
Couples may even experience physical health problems or conflicts that get in the way of sex. So, how to reconnect with your spouse sexually?
Fortunately, there are ways of reconnecting with your spouse sexually, even when you have been together for years. Read on to know more about the same!
Related Reading: The Role of Sex in Relationships
Is it really possible to reconnect with your spouse sexually?
People may think that a relationship is doomed when partners lose their strong sexual connection, but it is truly possible to improve intimacy and get your sex life back.
In fact, it is relatively common for couples to go through periods of a lower sex drive or lack of sexual connection.
It may be due to issues like conflict, illness, or stress, which can be temporary. Or, problems with sex can arise when people in a long-term relationship become so comfortable that they stop putting in the effort or feel that sex just isn't as important anymore.
In this case, how to reconnect with your spouse sexually?
Fortunately, if couples acknowledge the issue and are willing to work through it together, rekindling sex in marriage is achievable.
Related Reading: 

Tips to Connect Emotionally During Sex
What happens if you and your partner aren't sexually compatible?
Sexual compatibility is helpful for a relationship. In fact, a recent study found that people had more positive views of sexual relationships that highlighted areas of compatibility between them and their partners.
What this means is that people who are compatible will likely have a strong sexual connection. That being said, it is still possible to improve intimacy, even if sexual compatibility isn't high.
Sexual incompatibility occurs when one partner wants sex more often than the other, or one partner is turned on by things that the other partner does not find appealing, and vice versa. That being so, how to reconnect with your spouse sexually?
While two people may have some sexual incompatibilities, you can often find common ground. There may be some areas where you and your partner are compatible.
In addition, if you love your partner, there are ways for restoring sexuality in marriage, even if you have incompatibilities. You may have to compromise and adhere to your partner's preferences at times while they adhere to yours in turn at other times.
Just as with other aspects of sharing a life with someone, you may have to compromise to figure out how to bring intimacy back into a marriage.
Related Reading: 

How to Make Your Partner Sexually Satisfied
10 ways to sexually reconnect with your partner
In this section, how to reconnect with your spouse sexually is systematically discussed.
Beyond compromise, there are some strategies you can try for connecting sexually with a partner when the two of you are missing that passion and chemistry you once had.
If you're looking for things to do with your spouse to reconnect, consider the following tips for a better sexual life.
1. Start cuddling
Sometimes we put pressure on ourselves to go from a lack of intimacy straight back to a completely satisfying sexual connection. This can actually create anxiety and lead us to avoid sex and emotions altogether.
If you have been struggling with a lack of sexual connection, you can ease some of the anxiety surrounding sex by spending time cuddling. Be intentional about setting aside 10 minutes a day to cuddle before bed.
You might also consider cuddling up on the couch and watching a show together every evening. This physical closeness can pave the way for becoming more sexual with your spouse.
2. Connect with your own body physically
In a fast-paced society, we may lose connection with our own bodies as we become sedentary and focus entirely on work. By spending our hours in the office working, we may miss out on opportunities for physical exercise or time spent in nature.
Taking time to get exercise, go outdoors, or stimulate the body physically through a warm bath can help us to reconnect physically with ourselves and increase our desire for sex. This can be a key way of how to bring passion back into a relationship.
The importance of connecting with our own bodies to improve sexual connection has been established.
A recent study in Sexual Medicine Reviews found that women who exercise regularly are more satisfied with their sex lives. A bout of exercise can increase sexual arousal by activating the nervous and hormonal systems.
In addition, when you care for your body through exercise, you may feel more confident sexually.
3. Have a conversation
Another method of how to bring intimacy back in a marriage is to talk with your partner about the problem. If you are looking to improve intimacy, the chances are that sex has been problematic for quite some time.
Have an honest discussion with your spouse about what has led to this. Maybe one or both of you is stressed, or perhaps there is an ongoing conflict that has dampened your sex drive.
Whatever the situation, you have to address the problem in order to resolve it. Open the conversation in a calm and nonjudgmental manner.
You may say, "I have noticed we are not having sex as often as we used to, and I am feeling disconnected from you. Can we have a conversation about what is going on and how we can fix it?"
Be careful not to blame your partner, as this will likely lead to defensiveness, which certainly does not improve intimacy in relationships.
Related Reading: Tips to Spice Up Your Married Life
4. Kiss each other
It may sound simple, but taking the time to enjoy kissing your partner is a sure way to improve intimacy in relationships.
Maybe you aren't in the mood for sex every night, or perhaps there is something preventing you from going all the way, but that doesn't have to stop you from connecting with each other.
Intimacy is about more than just sex, but if you start with kissing, you may find that it leads to sex.
Kissing can also be a good way to reconnect with your spouse sexually if physical intimacy has been lacking.
5. Take turns spoiling each other
One solution for the question- how to reconnect with your spouse sexually is to take turns spoiling each other. This can be especially helpful if you have had problems with a lack of compatibility between the two of you.
To spoil each other, set aside a chunk of time when one partner has to fulfill the other's wishes.
For example, for an hour, you may ask your partner to do exactly what you want, whether it is giving you a back massage, kissing you up and down your body, or performing oral sex. Then, you will pick a time when you return the favor to your spouse.
6. Establish a friendship
If you want to reconnect with your spouse in the bedroom, it is important to have a close friendship with each other.
Truly get to know each other, and develop a deep connection. This is critical because sex and emotions go hand-in-hand.
Make time for deep conversation, and be a friend to your partner. Discuss hopes, dreams, and fears together, and remain understanding and nonjudgmental.
Creating a friendship within your marriage makes building intimacy in a relationship more natural, and it will improve your sex life as well.
Related Reading: Best Sex Positions to Connect with Your Spouse
7. Be intentional with touch
Among the things to do with your spouse to reconnect sexually is to set a goal to touch each other more throughout the day. This can include a hug, a quick kiss on the cheek, a pat on the back, or a squeezing of the hand.
However you choose to touch, it will strengthen your physical bond and draw you closer together.
Engaging in physical touch throughout the day can also put you in the mood for sex.
8. Try new things
Your partner's sexual needs and interests, as well as your own, may change over time. Instead of always doing the same thing when it comes to sex, try something new.
If you always have gentle sex, explore new things together sexually. Sometimes, a couple's sex life comes to a halt because of boredom or because one partner wants to try new things but is afraid to ask.
Sitting down to talk about your fantasies or to create a list of things you'd like to try together is a great way to reconnect with your spouse sexually.
9. Prioritize sex
Unfortunately, couples may make a habit of avoiding sex. Over time, after a period of no sex, it is normal for sexual desire to fade.
This can lead couples to become caught in a cycle of low sexual desire, making it even more difficult to get back into the routine of having sex regularly.
To overcome this barrier, you may have to prioritize sex for a while. Even if you aren't in the mood, make a habit of just doing it. It may feel forced in the beginning, but if you stay committed to having sex regularly, it will feel more natural again with time.
If it is difficult to prioritize sex in the beginning, you may have to redefine what you consider sex. If going all the way feels too unnatural, you may start with oral sex or perhaps mutual masturbation.
It can be helpful to take all expectations off the table in the beginning. Spend time naked in bed together, and let things unfold naturally.
Related Reading: Habits of Couples Having Great Sex
10. Consider therapy
Are you still wondering how to reconnect with your spouse sexually?
If other methods of restoring sexuality in marriage are not effective, it may be time to see a relationship therapist who can offer a neutral perspective and help you and your spouse to communicate better, explore underlying issues contributing to a lack of sexual connection, and learn new ways of pleasuring your partner.
For couples who are struggling with becoming more sexual, therapy can be incredibly beneficial.
According to experts, emotion-focused therapy can help couples to get on the same page sexually and even deal with discrepancies in sexual desire.
Conclusion
The sexual connection may naturally fade over the course of a marriage, but that doesn't mean there has to be a lack of sex forever.
If you and your spouse aren't having sex often or just aren't on the same page sexually, there are ways to reconnect with your spouse sexually.
Things to do with your spouse to reconnect include having a conversation, being more intentional about touching and cuddling, exploring new things sexually, and making sex a priority again.
You might also consider taking time to kiss more often or taking turns fulfilling each other's specific sexual wishes.
It is also important to take care of yourself physically through regular exercise, which not only stimulates you physically but may also make you more confident about sex.
At the end of the day, these tips for a better sexual life will help many couples, but some may find that they need additional help from a marriage therapist or couple's counselor. If you do need to seek outside help, there is no shame in doing so.
Many couples find themselves struggling with sex at least once during the course of their relationship, and professionals are prepared to help without passing judgment.
Seeing a marriage counselor may even help you to understand that a lack of sexual connection is a common yet resolvable problem in long-term relationships.
Also Watch:

Share this article on
Want to have a happier, healthier marriage?
If you feel disconnected or frustrated about the state of your marriage but want to avoid separation and/or divorce, the marriage.com course meant for married couples is an excellent resource to help you overcome the most challenging aspects of being married.
More On This Topic
You May Also Like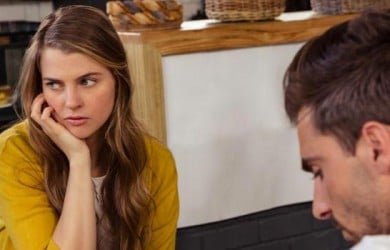 Popular Topics On Married Life