10 Ways To Be Sexually Satisfied In A Relationship
We all love sex, but we tend to put it on hold because of our busy routine and hectic schedules. However, this is not something healthy or advisable.
Putting sex or sexual satisfaction on the back burner is one of the first steps, which leads to bitterness, and lack of passion in a relationship.
Regardless of how long you have been together, a year, three years or ten years- sex should always be there because it keeps the love and relationship alive.
What is sexual satisfaction?
Sexual satisfaction definition can be subjective. According to research, it is defined as "an affective response arising from one's subjective evaluation of the positive and negative dimensions associated with one's sexual relationship."
In normal terms, it can be defined as the satisfaction someone derives from their sexual encounters, whether with their partner, multiple partners, or others.
Watch Grace Wetzel, Psychology Teaching Assistant at St. Lawrence University, talking about sexual pleasure disparity in this video:

How important is sexual satisfaction?

Sexual satisfaction in a romantic relationship is important for most people.
It is a reflection of love, commitment, happiness, and health of a relationship. It also reflects a lower divorce rate and more stability in a relationship.
How good or bad the sex is also a factor in sexual satisfaction. According to research, people who do not believe sexual satisfaction is important may be the people who have difficulty having an orgasm, or have other sexual dysfunctions such as erectile dysfunction, premature ejaculation, or others.
Sex is known to improve the quality of life for people. It also has other benefits such as building better communication, improving the quality of the relationship, and enhancing emotional intimacy. Therefore, sex and sexual satisfaction in a marriage may hold a lot of importance for most people.
10 ways to be sexually satisfied in a relationship
The main aim of this article is to help you build a satisfying sexual relationship with your partner. In order to do that we have listed 5 tenets of sexually satisfying relationships. Let's find them out!
1. Make sex a priority
Sex is a necessity. It is true everyone needs it, and there is no denying that, so make sure your partner is getting enough of it. Relationships are always so much better with sex! Make sure you are taking out time for it.
It may sound weird to plan sex because the abruptness and spontaneity of it are what makes it fun but with the busy life, it is good to plan your sexual encounters rather than not having them at all.
When your partner sees how much you want it and sees the effort, you are willing to put – it is definitely a turn on, so do it!
Related Reading: 

Prioritize your Relationship, Partner, and Sexual Connection
2. Talk about it
It is good to talk about sex with your partner. This is what adds the fun element to your relationship. You should feel safe talking about all your sexual fantasies and to tell your partner what gives you pleasure.
How to be sexually satisfied in a relationship? Talking about all this would infuse the missing passion and bring in so much heat to your sex life. If you want to strengthen your relationship, start talking about sex now!
3. Bring in some laughter
If you are not feeling sexually satisfied in a relationship, it may be because of boredom or lack of fun in the bedroom.
Laughing uncontrollably with your partner can be the best feeling in the world. It shows how stupid and silly you can be with each other and that tells how great of a bond you both share.
Having some inside jokes along with some sensual talks is amazing for a relationship because it instigates the release of endorphins and a gives you a satisfying feeling of being happy with your partner.
4. Feel every bit of it
What do you do if you are not sexually satisfied? You work towards improving it by feeling every bit of it.
Sexually satisfied relationships are not the ones based on the very process of sexual intercourse, but they are a lot of other things too. For instance, you both should enjoy the suspense and expectancy of sex.
Kissing each other, sharing some naughty pictures while the other one is at work all adds up to the expectancy of sex. It is essential to spice things up a bit because this will definitely heat up the sexual desires and urges between the two of you.
5. Imperfection is beauty
It is impossible to satisfy your partner every single time except if you are sex guru or superhero. Stop putting so much pressure on yourself, just be confident and let things go in the flow. Being too careful and cautious makes things artificial and boring so just be yourself.
Mishaps are absolutely okay! however, it is a weird moan or the funny expression because it will only bring you closer. You can laugh about it later and make it an inside joke but at that very moment try to loosen up a little and relax.
6. Maintain physical affection
Maintaining physical affection with your partner is not just always about sex. It is little acts of showing affection and adoration such as touching them gently, kissing them, holding their hand, hugging them, and making them feel loved.
These little acts of affection help to improve and maintain physical intimacy which can improve sexual satisfaction in a relationship.
Related Reading: 

13 Easy Ways to Show Your Affection in a Relationship
7. Be open and vulnerable
As you grow older, your sexual experience changes. However, what also changes is your body. If you are not vulnerable with your partner, and cannot talk about the changes in your body openly, it can be problematic and can affect your sexual satisfaction.
8. Talk about your needs
Another thing you need to be absolutely transparent about when it comes to sexual satisfaction is your needs sexually. Your partner is not a mind reader. However, it is not like they do not want to give you what you need or want from them sexually.
Being open about what you like, dislike, or enjoy, can improve sexual satisfaction in a relationship or marriage.
Related Reading: 

How to Communicate Your Needs in a Relationship?
9. Do not compare your sex life
Sex is different for everyone and everyone may have a different way to express love, and sex may not be one of them. For others, it may be one of the primary ways in which they bond or express love in their marriage.
How frequently some other couple is having sex, or how satisfied they are in their sexual relationship may be information you want to stay away from.
If you start comparing any part of your life with someone else's, you will always feel unsatisfied, and the same holds true for your sexual life.
10. Use help if needed
There is no shame in seeking help, if you need it, especially if all it does is improve your relationship. If you need help in ensuring you have a sexually satisfying relationship because of one or more sexual dysfunction, it is best that you do so.
You may also need help in the form of relationship counseling, if your marital or relationship problems are the reason your sexual satisfaction is suffering.
Some useful questions
Now that we have looked at ways of achieving sexual satisfaction in a relationship, let's try to answer some more important questions you might have in the same direction.
How do you feel sexually satisfied in a relationship?
Feeling sexually satisfied in a relationship can depend on a number of crucial factors. While communication is one key point in ensuring that your intimacy needs are met. Emotional intimacy, chemistry, talking about your needs and wants – are some more ways to feel sexually comfortable in a relationship.
How to keep your spouse sexually satisfied?
Keeping your spouse sexually satisfied is an important part of any relationship. Sexual couples often enjoy better understanding and closeness. Thinking about 'how to keep my husband sexually satisfied?' or 'what satisfying a woman sexually means' , talk to them first.
You can follow the tips mentioned above to improve and maintain sexual satisfaction in your marriage. Good communication, intimacy – physical and emotional, therapy, use of lubricants, and being honest about what you need and want are some of the ways to improve sexual satisfaction for your partner.
Make your sex life fun!
These tenets of a sexually satisfying relationship may seem like nothing and a sheer time of waste but trust us they are not. Every couple who aims to have a long, content, satisfying relationship should incorporate these tenets into their daily lives because they can totally change their love life.
It will bring back the spark into your relationship and bring you both closer than ever- both emotionally and physically. Take out time for each other, communicate about your sexual needs and you will see for yourself how the dynamics of your relationship take a turn.
Share this article on
Want to have a happier, healthier marriage?
If you feel disconnected or frustrated about the state of your marriage but want to avoid separation and/or divorce, the marriage.com course meant for married couples is an excellent resource to help you overcome the most challenging aspects of being married.
More On This Topic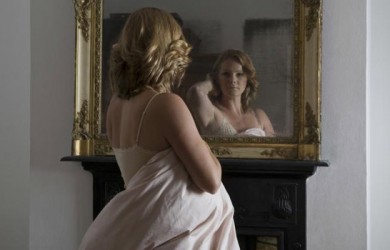 You May Also Like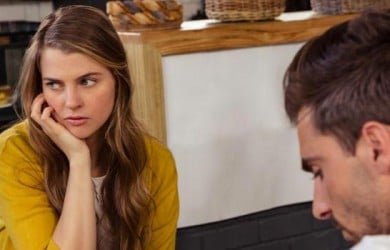 Popular Topics On Married Life