How to Spice Things up in the Bedroom
If you're finding it tough to even be alone together for more than a few minutes, let alone be intimate, take heart. As relationships mature, life happens.
We work hard at our jobs, spend endless hours taking care of basic daily tasks, and helping others in our lives. Sometimes, our spouse ends up being the last person on our list. Because we know they will understand, and we can make it up to them later.
But why put your spouse—and sex with your spouse, for that matter—last on the list? Don't put your sex life on the back burner. Get on with how to spice things up in the bedroom.
Here's a challenge: put it first on your list! Then everything else can fall into place as it may. Because if you develop your relationship with your spouse, you can definitely count it as a win.
Still, if it's been a while, you may feel a little awkward getting it started in the bedroom. No worries! Here are some ideas for how to spice things up in the bedroom and get your engines going.
30 ideas to spice things up in the bedroom
If it's been a while, you may feel a little awkward getting it started in the bedroom. No worries! Here are some ideas for how to spice things up in the bedroom and get your engines going.
Check out these 30 ideas that will help you keep the spark alive in the bedroom:
1. Go away for the weekend
There's nothing like a new place and forced alone time as an answer to how to spice things up in the bedroom and level up the sexiness factor.
Plus, you don't even have to worry about making the bed! You can even relax, nap, and get some needed energy before your encounter. Just make sure to do the deed at least once or more for every day you're away, ok?
2. Play a little game
Nothing makes sex more exciting than mixing things up. If you're bored with the same old routine, then spice it up with a game. Perhaps set a timer and take turns choosing what to do next, or roll some of those sex dice to have the dice decide for you.
3. Sleep, exercise, food
Ok, so these things in the bedroom are not necessarily sexy, but they can lead to great sex! If you are tired all the time, don't get any exercise, and eat terribly, then you will feel bad. One of the first things how to spice things up in the bedroom is to level up your fitness, mental well-being, and hygiene.
If you feel yucky, you aren't going to feel like having sex, or sex itself may not be as pleasant as it could be. Take care of your body, and intimacy will just get better and better.
4. Tell each other your fantasies
Maybe he's always wanted to do it on the beach, and maybe she has always wanted to be literally swept off her feet. Now, time to play out those fantasies.
If you can't actually play them out, pretending is fun, too. Set the mood, and make your fantasies come true
5. Switch things up
Try new sexual positions, new locations in the room or house, new music, a new time of day—the newness will make things more exciting than ever. Who knows?
You may even find something new you want to incorporate next time as a solution to how to spice things up in the bedroom. But if you don't, no worries. The point is to have fun trying!
Related Reading: 

Fun Sex Ideas That You Should Try
6. Buy a book about sex
Spicing things up in marriage entails breaking the bedroom stalemate. One of the things to spice up the bedroom for him and her is to educate yourself.
Buy a book about sex and take turns reading it to each other, or find articles online that would be fun to read to each other and gain useful insights to enhance your sex life.
You never want to stop learning, especially when it comes to this subject. And be sure to educate each other on what your needs are!
7. New lingerie
Things to spice up the bedroom include some fancy lingerie. Grab your spouse's attention or do it for your confidence.
Decide who gets to buy it, and then take the time to model it before it goes on the floor. Men are visual creatures, and the anticipation, as well as the reveal, will make him melt.
Women, be confident as you strut in the room and start to spice up your love life.
8. Double the foreplay
How to spice things up in the bedroom? This one is for pleasing the ladies, who love the build-up almost as much as the main event. Touch her everywhere, be gentle, be thorough. You'll know when she's reached her limit.
All the extra time will be well worth it.
9. Initiate sex
If you're not usually the initiator, then go for it. You may feel shy at first, but your boldness will make things riskier, more exciting— sexier and will definitely be one of the ways to improve your sex life.
10. Flirt more during the day
It's all about anticipation. So why wait until you're in the bedroom to get things heated?
Ways to spice up the bedroom for him or her include flirting all day long.
Send suggestive texts, make out, wink, play footsie, cuddle, grab a little bum, and just have fun.
You'll feel even more ready for what's next by the time you close the bedroom door.
Related Reading

: 

Sexy Texts for Him to Drive Him Wild
11. Enhance your bedroom's ambiance
On ways to spice up your sex life, achieve the perfect bedroom ambiance, and do away with a cluttered, stressful bedroom. One instant way to spice things up in the bedroom is a change in the scenery. It is a simple way to bring novelty to your sex life.
Light candles, use the silk sheets, warm up the room a bit, put on some soft music. Make the room as inviting as possible, and soon you'll be lost in each other's arms.
13. Play naughty
On how to spice things up in the bedroom, get out of your comfort zone, try new things to try in bed, and take things up a notch.
Here are some more ideas to spice things up in the bedroom.
Do some dirty talk, give a little spank, make your spouse wear a blindfold, use a feather to tickle. Why not be a tad bit naughty?
Get ready to play with these sex tips for couples to spice up the bedroom. With these fun ways to spice up your marriage sexually, you will never be stumped on what to do to set the sheets on fire.
14. Add some adventure
David Kavanagh, a renowned sex therapist, and relationship expert, declared that "fear causes lust."
He found that the chemicals people produce when they're afraid can help increase attraction levels in their bodies.
Being afraid can help couples get more attracted to one another. What's being said here is that when sexual partners are involved in high adrenaline situations, this can cause lust between them.
Introduce a little danger for a better sex life and if you want things to get exciting again. So, forget about that basic romantic meal and try for a more adventurous date.
Physical outdoor activity can end up doing way more than your run of the mill romantic meal in that elegant restaurant.
15. The power of the sex toy
Have you ever heard of a vibrating cock ring before? No? What about a remote control vibrating egg? Anyway, one of these may just prove to be the simple answer to all of your problems. Sex toys are fantastic, and they come in all forms, shapes, and sizes these days.
There's so much out there that's available to you, and employing the use of these objects comes with a plethora of benefits. It doesn't matter whether you're in a committed relationship or whether you're single. These toys could be the game changers you've been desperately looking for in bed.
Using such devices is nothing new, and they've managed to grow more and more acceptable as time passes on. Consider introducing these into your bedroom games and see how everything changes.
Related Reading: 

How Much Do You like Sex Toys Quiz
16. Take your time
As a solution to how to spice things up in the bedroom, you need to start recognizing how vital role foreplay plays. Many couples, especially those that have been together for a very long time, tend to ignore the build-up to sex outright. They often dive straight into the main event.
Don't allow a tap or nudge on the shoulder to act as that request for sex. Not only is that often unromantic and unsexy, but it's also probably a huge turnoff for your partner.
It is important you come up with a specific 'sex space'-so to speak-and. This should be approached in the most attractive way possible. Don't just have sex. Try as much as you can to practice the art of lovemaking.
17. Honesty
You need to be able to have open conversations with your loved one about what you like and dislike sexually. You can sometimes take for granted that your techniques are good. However, do you really ever check and confirm this with your partner.
Having honest communication systems where you can both give and receive feedback from each other is good. Having a successful conversation could change everything for both of you in bed.
18. Channel your inner Stevie Wonder
"I Just Called To Say I Love You." You don't need to spend money to show a sign of affection. Sometimes, all that you need to do is pick up the phone and call or text your spouse. This small gesture of checking in on your significant other will show that you're thinking about them during a busy day.
It could be a quick call or a short text that says, I love you, whatever it may be, carve out a few minutes each day to check in on your sweetie.
19. Sweeten the deal
I love you a choco-LOT. Nothing says I love you like chocolate. Surprise your sweetie with strawberries layered chocolate cake and leave a special note with it. Small gestures like this will show that no matter how busy you are, you always have time to surprise and treat the one you love.
20. Wine down together
Love like wine gets better with age. There's nothing like enjoying a glass of wine after a long, tiring day. If the wine is poured by your significant other, it just enhances the experience.
After the craziness of another day has settled, kick back and enjoy a nice glass of wine together and catch up on the happenings of your day. This time spent together will not only relax you but reconnect you with your love.
Related Reading: 

Ways You Can Spice up a Long-Distance Relationship
21. Bring back PDA
Kiss and tell. As parents, we know that our kids basically melt from embarrassment when they see their parents showing any sign of affection in public.
Well, it's time to bring back PDA. There's nothing like stealing a kiss or holding hands in public. It's almost electrifying when you publicly show each other that after all these years and through a crazy life that the romance is still alive.
22. Spice things up

Make yourself attractive. Physical love is an important part of staying connected with your significant other. Of course, after a long day, all that we want to do is get into bed and sleep. We do not really want to get into bed and do the deed.
However, to keep the love alive, you have to make time for love. Take things up a notch and do something you've never done before, like donning a ruby red corset for the final countdown to romance.
23. Get in the kitchen
Cooking is truly an act of love. Whether it's a baked good or dinner, no matter what it is, the most important part is that you're taking the time out of your busy day to cook something heavenly like a cup of red wine hot chocolate that your significant other loves.
"Cooking is love made visible." Show your love by baking or making your partner's favorite dish or recipe to show that you care.
24. Give the gift of surprise, keep them guessing
We're conditioned to love routines. It helps us stay organized and keeps us moving forward in our days. But, just because we love a good routine doesn't mean that we can't break it.
Sometimes, a surprise like breakfast in bed or something as simple as making your loved one's lunch is enough of a surprise to break the monotony of our daily routines. Surprises keep us guessing and show that we're still thinking about our significant other no matter how busy we get.
25. Date night
Never stop dating your spouse.
Get a babysitter on the phone and make plans for a date night. It's refreshing to be able to sit across a table from your spouse and reconnect on a deeper level beyond just talking about your daily activities. Really take the time to talk about things that matter to the both of you, and don't forget to flirt.
Just because you're married doesn't mean that you should stop dating your spouse. Keep things exciting and make an effort to fit in date nights, whether at home or out on the town, to keep your bond strong.
Related Reading: 

Importance of Date Night in a Marriage
26. Try something new
Get outside of your comfort zones and find new sex things to try in the bedroom. There's a popular saying that says, "Life begins outside of your comfort zone." Take the leap of faith and try something new with your loved one by your side.
It could be something as simple as a cooking class or something as crazy as skydiving. Whatever you choose, grow and expand your experiences to bring new life into your relationship.
27. Communicate well
Keep the lines of communication open. Talking to your spouse is perhaps the most important element to a healthy relationship. When we get busy, one of the first things that seem to slip is our communication skills.
We're on auto-pilot, just trying to navigate through our days. Take a step back and take the time to communicate. Talk about the small things, talk about your dreams, talk about something completely new.
The more you talk, the more you'll learn and the more you'll grow as a couple. While it always seems and feels like an afterthought, keeping the love in your marriage alive should be a top priority.
Remember life when you were first married? Was it just you and your partner? There's nothing wrong with taking a trip back in time and rekindling the flame and experiencing that passion. There's a reason you got married to this person. It's time you take a step back and remember why!
28. Sexting
Sexting stands for sexy text messages. It is a great idea to set up before the actual action. Text naughty things to your partner, like what you would do to them or would like them to do in the bedroom. This will set the stage for a night with sparks flying off.
You can also try bringing to their memory a sensuous night that you both spent. For instance, text, "I can't stop thinking about that night when you [insert memory]"
29. Try role-play
If your sex life has hit rock bottom or has become even slightly boring, role-play can do the trick. Enact their favorite character or celebrity in the bedroom. You both can also try being two strangers meeting at the bar and happening to click for an amazing night.
30. Touch yourself
A mundane, repetitive sex-life comes about when you stop putting the right amount of thought into it. You can't just assume that you'll always have a good time. You need to keep on actively working towards that happiness.
One of the sensuous ways to turn your partner on is by touching yourself in front of them. This will help create a pleasure roadmap for what's going to happen next.
Related Reading: 

How to Sext – Sexting Tips, Rules, and Examples

 
Also, watch this video on how to spice things up in the bedroom and revive marriage:

Takeaway
It's vital you try to keep the connection, intimacy, and closeness you've always had with your partner. This can be done by creating space for your relationship as well as ensuring it stays a priority.
Doing these things will be the greatest aphrodisiacs. Love is literally just one part of the whole equation.
So implement these tips and learn how to spice things up in the bedroom.
Share this article on
Want to have a happier, healthier marriage?
If you feel disconnected or frustrated about the state of your marriage but want to avoid separation and/or divorce, the marriage.com course meant for married couples is an excellent resource to help you overcome the most challenging aspects of being married.
Learn More On This Topic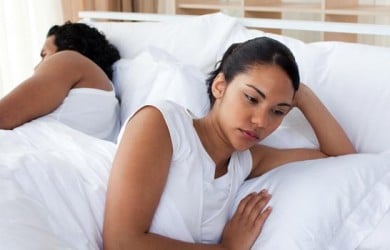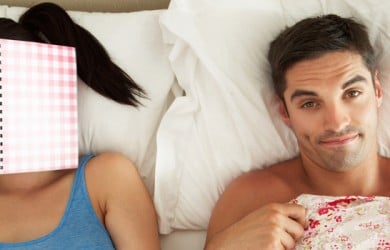 You May Also Like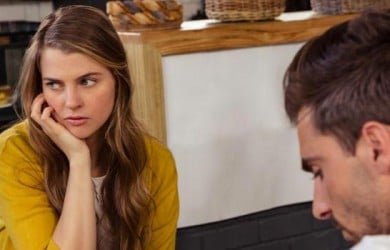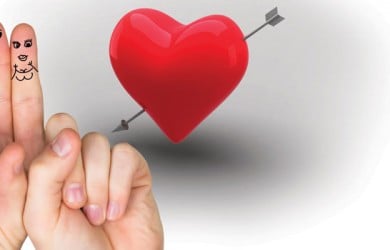 Popular Topics On Married Life