15 Things A Woman Can Do to Spice Up the Bedroom
It's all too easy to slip into a steady and monotonous routine with your man. You should start reading about things a woman can do to spice up the bedroom when that happens.
Just like work, study, going to the gym, or even eating, your intimate life can become routine and boring too.
After that, you and your partner will start to drift away from each other, emotionally and mentally, which will make it challenging to reignite the sexual spark that was once there in your relationship.
Don't let this happen to your marriage! There are so many ideas or things a woman can do to spice up the bedroom. We have covered it for you below.
15 Things a woman can do to spice up the bedroom
These tips will provide some excellent romantic sexual ideas for any woman who wants to spice up the bedroom for him.
1. Face your fears
If you are uncomfortable as a woman with initiating sex or sexual activity. If you would like to suggest something new or would like to initiate a spicy evening together but feel too embarrassed, then it's time to face your fears.
The more you find your sexual voice or expression, the spicier your sex life will become, and the more your partner will express gratitude.
If you feel awkward at first, discuss it with your partner so that he doesn't spoil the moment for you when his jaw hits the floor in shock at his new sexually confident partner.
This is one of the best things a woman can do to spice up the bedroom. After all, who doesn't find a confident woman attractive!
Also Try: Fear of Commitment Quiz
2. Work out together
There is something intimate about a couple who works out together.
Whether it's the psychological influence that improves your health and vitality, the suggestive connection between body and mind that promotes a healthy sex life, or you both connecting with your bodies and taking ownership, whatever the cause of this phenomenon is, it works.
It's a healthy way for a woman to spice up the bedroom. If you and your partner don't exercise together already, why not make a start now.
To know more benefits of exercise watch this video:
3. Try new positions
Introducing a new sex position to your sex routine will bring a new kind of excitement. While men love to try different positions, women tend to stick to comfortable positions depending on posture, balance, and gravity.
Try defying the rules and try out something new. You can always discuss the position with your partner and agree on one that can enhance the experience both ways.
If you are not sure what to try, just put a pillow under your waist, and it should make all the difference you need in the bedroom.
Also Try: What's Your Ideal Sex Position?
4. Go to a new location
Sometimes a change of place is all you need to find the lost spark in the bedroom. A new location is an effective way to spice up your sex life.
Plan a weekend getaway or a holiday vacation, or get out of the town now. It's going to work.
5. Explore your house
If a change of scenery is not possible right away, there are other things a woman can do to spice up the bedroom. Take the sex out of the bedroom and do it in all the unusual places.
On the couch, on the balcony, in the kitchen, on the table, etc. Take it wherever you think you both will be comfortable, and let the magic flow. The change in view, light, aroma will make it more enticing.
6. Touch yourself in front of your partner
Before making it better for your partner, you need to know your body and own your pleasure. Touch yourself, especially in front of him, as visuals drive men crazy, and know what makes you orgasm.
You can always ask your partner to join in and ask them to do something you want. It can be exhilarating and sexy for him. It will be something out of the blue and make your partner feel more excited.
It will be a visual treat for him and a pure pleasure experience for you. Do you still need to know more about how to spice things up in the bedroom?
Also Try: Is My Boyfriend Sexually Attracted to Me Quiz
7. Make a list of fantasies
Talk to your partner and make a list of sexual fantasies. You will find that even talking and sharing sexual desires will excite you for sex.
You both can make a bucket list or multiple bucket lists and plan to execute these fantasies.
The fact that they all will take time will make it more exciting. It will also keep you both waiting for these fantasies to happen.
8. Try a fun activity together
Sometimes it's not about what a woman can do to keep things hot or things a man can do to spice things in the bedroom; sometimes, it's about what you both can do outside of it.
Join a fun activity, take golf lessons, go on a hike, visit a historical place, watch a theater, attend a musical show, take dance lessons or try out a famous restaurant. Take your pick and start now!
It will make you laugh together, and when you have a good time with each other, it will surely make it better in the bedroom.
9. Do it slow
Life catches up with you, and with that, your sex life suffers. From long elaborated sessions to quickies, the sex becomes so monotonous that people forget to take their time.
If you are looking for ways to spice up your relationship, then the first thing you must do is slow down.
Take your time with each other and enjoy it. Slow love making may sound boring, but practically it's very effective and impactful.
When you give it time, the experience becomes intense, and you both will want more of that.
Also Try: What Will My First Kiss Be Like?
10. Watch erotic movies together
There is something about watching other people getting intimate that makes people excited about sex.
Watch an erotic movie or read an erotic novel together, and when you both feel you can't control yourself, you can get to the main action.
It can make things hotter than ever. You can also take inspiration and get into roleplaying.
11. Do it in front of a mirror
Doing it in front of a mirror is a fantasy that everyone loves. However, the experience can be better if you both are confident in your bodies.
If you both feel comfortable, you can set up a mirror by your bed or on the ceiling. You can also choose to make love in front of your bathroom mirror.
Looking at each other's pleasure faces and expressions will make your bodies move better together. It will be one hell of an experience that you won't try only once.
Also Try: What is Your Kink?
12
.
Undress each other
There comes a time in life when it gets crucial to make time for sex, and when that happens, you forget to do little intimate things that make it better.
You may have been with the same partner for years. Small gestures can make a massive difference in lovemaking. Taking your clothes off quickly can be one of the habits that are not good for your sex life. Improve it.
Try taking each other's clothes off, and that too slowly. It would be refreshing and to add more excitement, you can also try to keep on some clothes or accessories. Doing something that you have not done in a long time will bring back the spark.
13. Use Lube
It doesn't matter if you have used it or not, do not underestimate the power of a lubricant.
Lubricant is a miracle solution if you are looking for things a woman can do to spice up the bedroom. First of all, it feels good.
Lubricant is one of the things to try in the bedroom when you don't know what else to do. It enhances your experience, and it will be helpful if you are feeling a bit dry down there. It also comes in different flavors and helps in reducing painful friction.
You can use it in sex or while masturbating, or while using a sex toy. It is always helpful.
Also Try: What Is the Best Sex Position for Me Quiz
14. Sex toys are good
Adding a sex toy to your relationship brings a different kind of excitement. It's like a third partner but will have all the benefits. It causes almost no emotional drama and insecurity.
You can choose a couple's vibrator or a pulse-based vibrator, or any other sex toy. There is a variety of them you can choose from. All you have to keep in mind is that you buy one that is body-safe and of premium quality.
15. Talk to a therapist
If you think you have tried all the spontaneous things to do in bed and still your sex life is not leaving the ghost town, it would be better to consult with an expert or a therapist.
You should take professional help to navigate the road map to your sex life.
Also Try: Do I Need to See a Therapist?
Conclusion
While these tips might seem obvious, they are frequently overlooked but also very easy to do.
So just get started today, take small steps, and as you make a start, you'll soon find yourself learning how a woman can spice things up in the bedroom, and each time you do, you'll keep on turning the heat up, ensuring that your marriage is happy in all areas!
Share this article on
Want to have a happier, healthier marriage?
If you feel disconnected or frustrated about the state of your marriage but want to avoid separation and/or divorce, the marriage.com course meant for married couples is an excellent resource to help you overcome the most challenging aspects of being married.
More On This Topic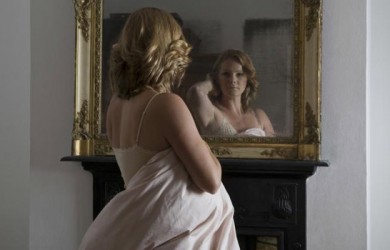 You May Also Like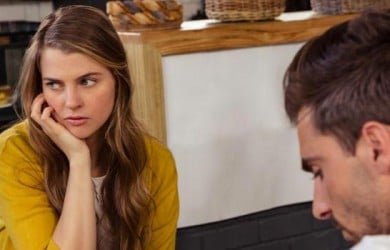 Popular Topics On Married Life