What Does Being Sexually Frustrated Mean: 6 Ways to Deal With It
One of the most celebrated Psychologists of all time relates everything to instinct. He invented Psychoanalysis, which evolved into modern medical Psychiatry. Sigmund Freud believes that opposing instincts, especially sexual urges, lead to self-destructive behavior.
Life developed instincts to ensure life itself. Hunger, pain, fear of death, and many others, including the strong urge to procreate, are dominant examples. Freud believes that humans, as consciousness-aware beings have the ability to override instinct, the only species on the planet capable of doing it.
However, it still messes with our brains, and being sexually frustrated can lead to a lot of negative consequences.
What is sexual frustration?
Wondering, "What does sexually frustrated mean?" Well, sexual frustration is an arousal-related condition in which a person feels sexually aroused but cannot achieve or maintain an erection or orgasm. It can be caused by a number of factors, including anxiety, stress, alcohol or drug use, and certain medical disorders.
Sexual frustration may be either primary or secondary. Primary sexual frustration occurs independently from physical or psychological factors. Secondary sexual frustration is caused by a physical or psychological factor and can lead to conditions such as erectile dysfunction and premature ejaculation.
4 causes of sexual frustration
Here are a few causes of sexual frustration:
1. Medical conditions
This includes diseases and conditions that affect the nerves, muscles, blood vessels, and reproductive organs, such as diabetes, hypertension, cardiovascular disease, obesity, high cholesterol, and others.
2. Psychological factors
These include factors such as stress and anxiety that can affect the body's physiological responses and result in reduced sexual desire.
3. Alcohol and drug use
Alcohol and drugs can also affect your body's physiological response and reduce sexual desire.
4. Lifestyle habits
Certain lifestyle habits, such as smoking and poor diet, can also affect your physiological response and reduce sexual desire.
6 signs of being sexually frustrated
There are tell-tale sexual frustration symptoms. Some are subtle, while others are obvious for everyone to see. Contrary to popular belief, both genders feel sexual frustration, and childbearing-age women feel it more than men.
1. Hostility or cold towards others
It is one of the more subtle symptoms of being sexually frustrated. Your hormones start to mess with your head and get all sorts of funky emotions, especially to people you are sexually attracted to, even if you don't know them that well.
2. Intense and unsatisfied desire
It is how everyone else defines sexually frustrated. When you are acting like a pubescent virgin male teen learning about sex for the first time and pretending to know more about it than your peers.
Related Reading: 

Lack of Sexual Desire in Relationships
3. Pain or pressure in the genital area
It is a physical manifestation of sexual frustration. Pain or pressure around the groin area is not enough to incapacitate but enough to be annoying. If you're not listening to your brain and hormones, this is how your body tells you that you're sexually frustrated.
4. Feeling of isolation
This is one of the other ways your hormones mess with your head. You start to feel lonely and neglected. It makes you crave companionship and a physical connection.
5. Low self-esteem
If you still haven't satisfied your desires after all the signals from your body, it shifts to high gear in an attempt to attract your attention. The Freudian Id will start telling you how much of a loser you are if you don't get laid soon.
Related Reading: 

10 Ways On How Low Self Esteem Affects a Relationship
6. Depression
If it goes on long enough, but you still can't find the time or partner to do it, then you fall into depression. At this point, sexual frustration will start affecting other areas of your life.
Related Reading: 

How to Deal With Depression in a Relationship
What to do when sexually frustrated
Sexual frustration comes from unfulfilled sexual desires. It's possible to be sexually frustrated in a relationship.
Sexual desires vary from person to person. It also changes depending on our age, gender, and overall health. If your libido is higher than your partner, you can feel sexually frustrated even when with regular coupling.
A majority of women also have problems having orgasms with penetration sex alone. It is the main reason why there are sexually frustrated women in a relationship.
If you are wondering how to deal with sexual frustration, here are 6 ways to get over your sexual frustrations.
1. Discuss your needs with your partner
If you are in a relationship and you are the partner with a stronger sexual desire, it's easy to be sexually frustrated. Let them know how you feel, and they can adjust to your needs. Return the favor by extending foreplay to get your partner in the mood.
If you are a sexually frustrated woman in a relationship with orgasm problems, communication and foreplay is also the key. Your partner will have to spend time pleasuring you until you are satisfied before they expend their load.
2. Set an appointment
A lot of people are sexually frustrated. It is not because they don't have a partner or are unsatisfied with them. They just can't find the time to do it. Setting aside a specific time to relieve your frustrations will improve your physical, mental, and emotional well-being.
Scheduled sex sounds like a joke, but it isn't. Working couples with young children do not even have time to sleep, much less for leisure and sex.
3. Relax
Sex is the best stress reliever when done properly. Mix in aphrodisiac food, the right amount of alcohol, an ambient atmosphere, and a partner you love, then you set the stage for great sex. It is more fulfilling than doing it exactly the same as before or a quickie.
Sexual frustration is not only a physical need but there is also a mental and emotional aspect of it. The perfect stage and person can fulfill it.
4. Eat a healthy diet
A healthy diet that includes fruits, vegetables, whole grains, and lean protein can help you maintain a healthy weight and keep your body strong and healthy. This will help reduce stress levels and improve your overall health.
Related Reading: 

How Your Diet Can Help (or Hurt) Your Marriage
5. Get enough sleep
Getting enough sleep every night is important for maintaining a healthy mind and body. Sleep deprivation can cause irritability, low energy, and a lack of motivation. It can also increase your chances of developing depression and other health problems.
6. Limit your alcohol intake
Drinking too much alcohol can impair your ability to reach an erection and have an orgasm. It can also make you more likely to develop depression and anxiety. If you drink alcohol, limit yourself to one or two drinks per day.
If you want to know how to relieve sexual frustration, make sure that you drink plenty of water along with it. This will help you stay hydrated and avoid the consequences of dehydration.
Know more about sexual frustration
If you have some confusion in your mind, here are a few queries:
Is feeling sexually frustrated normal?
One may wonder, "Is sexual frustration a real condition?" Sexual frustration is normal for some people and can be temporary or ongoing depending on several factors, including health, age, relationship status, and stress level.
In general, when you feel sexually frustrated, you should discuss it with your partner or healthcare professional.
If you are having persistent problems in the bedroom you may want to schedule an appointment with a sex therapist who can help you identify the underlying cause of your problem and provide you with coping strategies that can help you cope with your feelings and improve your sex life.
How do men act when sexually frustrated?
According to the Centers of Disease Control and Prevention (CDC), approximately 18% of men in the US experienced some form of erectile disorder at some point in their lives.
These disorders can include erectile dysfunction (ED), premature ejaculation (PE), and low sexual desire.
When men are sexually frustrated, they often respond in one of the following ways:
They may feel angry or resentful toward their partner and withdraw from sexual activity.

They may also become physically aggressive toward their partner or withdraw emotionally and become distant from them.

Many men may also start viewing their sexual partner as inadequate and start blaming them for being the cause of their sexual difficulties.
Know how anger caused by sexual frustration can cause havoc in the relationship:
It is important to opt for relationship counseling whenever you are having sexual problems in your relationship. This helps you keep communication open with your partner and identify the cause of the problem so that it can be addressed and managed more effectively.
Takeaway
It may sound like a joke to some people, but the mental and emotional problems associated with sexual frustration are real. Low esteem and depression can affect career, concentration, and other focal points necessary to complete daily tasks.
Low-self esteem, depression, and hormonal imbalance due to sexual frustration are temporary, but the damage you can do to your reputation is long-lasting.
Sexual frustration can also lead to desperation, and that can lead to embarrassing situations. Think about it. Imagine the worst-case scenario that could happen to you for badly wanting sex. It's hard to recover from something like that.
Share this article on
Want to have a happier, healthier marriage?
If you feel disconnected or frustrated about the state of your marriage but want to avoid separation and/or divorce, the marriage.com course meant for married couples is an excellent resource to help you overcome the most challenging aspects of being married.
More On This Topic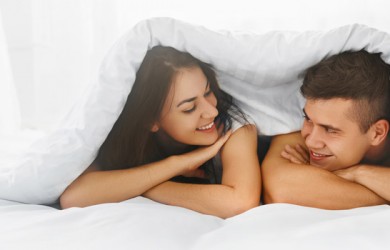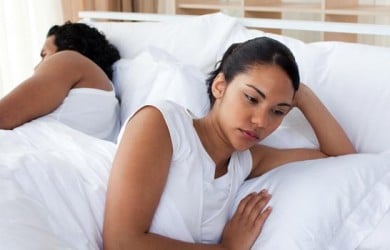 Recent Articles
You May Also Like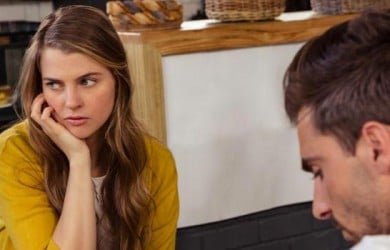 Popular Topics On Married Life