What It Means to Be Sexually Frustrated
One of the most celebrated Psychologists of all time relates everything to instinct. He invented Psychoanalysis, which evolved into modern medical Psychiatry. Sigmund Freud believes that opposing instinct, especially sexual urges, lead to self-destructive behavior.
Life developed instincts to ensure life itself. Hunger, pain, fear of death, and many others including the strong urge to procreate are dominant examples. Freud believes that humans as consciousness aware beings have the ability to override instinct, the only species in the planet capable of doing it. However, it still messes with our brain and being sexually frustrated can lead to a lot of negative consequences.
Common sexually frustrated symptoms
There are tell-tale signs when you are sexually frustrated, some are subtle, while others are obvious for everyone to see. Contrary to popular belief, both genders feel sexual frustration and childbearing age women feel it more than men.
1. Hostility or cold towards others
It is one of the more subtle symptoms of being sexually frustrated. Your hormones start to mess with your head and get all sorts of funky emotions especially to people you are sexually attracted to, even if you don't know them that well.
2. Intense and unsatisfied desire
It is how everyone else defines sexually frustrated. When you are acting like a pubescent virgin male teen learning about sex for the first time, and pretending to know more about it than your peers.
3. Pain or pressure in the genital area
It is a physical manifestation of sexual frustration. Pain or pressure around the groin area is not enough to incapacitate but enough to be annoying. If you're not listening to your brain, and hormones, this is how your body tells you that you're sexually frustrated.
4. Feeling of isolation
This is one of the other ways your hormones mess with your head. You start to feel lonely and neglected. It makes you crave for companionship and a physical connection.
5. Low self-esteem
If you still haven't satisfied your desires after all the signals from your body, it shifts to high gear in an attempt to attract your attention. The Freudian Id will start telling you how much of a loser you are if you don't get laid soon.
6. Depression
If it goes on long enough and you believe your own Id, but still couldn't find the time or partner to do it, then you fall into a depression. At this point, sexual frustration will start affecting other areas of your life.
What to do when sexually frustrated
If it's as simple as getting laid, then it wouldn't be a problem for any adult in a relationship. However, that is not the case. Sexual frustration comes from unfulfilled sexual desires. It's possible to be sexually frustrated in a relationship.
Sexual desires vary from person to person. It also changes depending on our age, gender, and overall health. If your libido is higher than your partner, you can feel sexually frustrated even when with regular coupling. A majority of women also have problems having orgasms with penetration sex alone. It is the main reason why there are sexually frustrated women in a relationship.
Here are some ways to get over your sexual frustrations.
1. Discuss your needs with your partner
If you are in a relationship and your the partner with the higher sexual desire, it's easy to be sexually frustrated. Let them know how you feel, and they can adjust to your needs. Return the favor by extending foreplay to get your partner in the mood.
If you are a sexually frustrated woman in a relationship with orgasm problems, communication and foreplay is also the key. Your partner will have to spend time pleasuring you until you are satisfied before they expend their load.
2. Set an appointment
A lot of people are sexually frustrated, is not because they don't have a partner or are unsatisfied with them, they just can't find the time to do it. Setting aside a specific time to relieve your frustrations will improve your physical, mental, and emotional well being.
Scheduled sex sounds like a joke, but it isn't. Working couples with young children do not even have time to sleep, much less for leisure and sex.
3. Relax
Sex is the best stress reliever when done properly. Mix in aphrodisiac food, the right amount of alcohol, ambient atmosphere, and a partner you love, then you set the stage for great sex. It is more fulfilling than doing it exactly the same as before or a quickie.
Sexual frustration is not only a physical need, but there is also a mental and emotional aspect of it. The perfect stage and person can fulfill it.
4. Masturbate
If all else are impractical due to various reasons, such as there is no available partner or time constraints, a good self-satisfaction play can relieve sexual frustrations for a short time.
It is like eating instant cup noodles when you're hungry. It's a cheap filler, but it does the job for a short time.
Sexual frustration may sound like a joke to healthy adults, but it's not. It happens even to people who are in a relationship. Unless your male, a virgin in their 30s, or a woman, who never had an orgasm even if they are sexually active, you don't really know what does sexually frustrated mean.
It may sound like a joke to some people, but the mental and emotional problems associated with sexual frustration are real. Low esteem and depression can affect career, concentration, and other focal points necessary to complete daily tasks.
Low-self esteem, depression, hormonal imbalance, and being a bitch due to sexual frustration is temporary, but the damage you can do to your reputation is long lasting.
Sexual frustration can also lead to desperation, and that can lead to embarrassing situations. Think about it. Imagine the worst case scenario that could happen to you for badly wanting sex. It's hard to recover from something like that.
Share this article on
Want to have a happier, healthier marriage?
If you feel disconnected or frustrated about the state of your marriage but want to avoid separation and/or divorce, the marriage.com course meant for married couples is an excellent resource to help you overcome the most challenging aspects of being married.
More On This Topic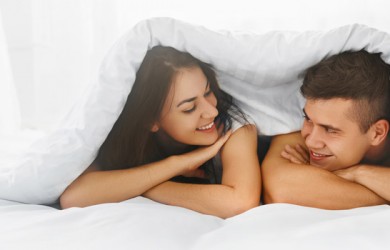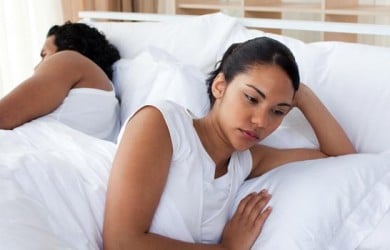 You May Also Like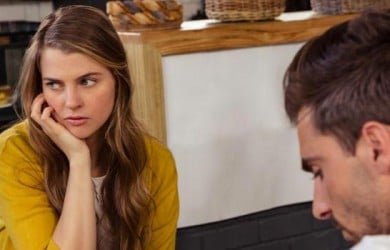 Popular Topics On Married Life