12 Tips on How to Keep Your Husband Sexually Satisfied
Whether you are a newly married wife or a long-time veteran, married life can undoubtedly pressure you to keep things fresh and keep your husband sexually satisfied.
After all, that's the secret to a healthy and happy marriage (at least it's one of them!).
The real question here is, how to satisfy a husband physically? Do not stress over it, though.
No matter what stage of marriage you are in, we've got you covered if you are looking for new and awesome ways to make your husband feel good and sexually satisfied. We're sharing some ways (both conventional and unconventional) to answer your question, "How to keep my husband sexually satisfied?"
12 Tips on how to keep your husband sexually satisfied
Most women keep thinking about how to satisfy their husband in bed after marriage. It may come across as a simple thing, but it takes a lot more than you think to satisfy a husband sexually after marriage.
For your convenience, here are some tips and tricks you can try to keep your husband happy sexually.
1. Compliment him
Sex is predominantly a physical act, but you can still satisfy your husband by using your words. Do something you might not have done in a while, like compliment him, especially on his body, capabilities, or sexual prowess.
Your words of affirmation and encouragement will surely pull some strings inside him.
Here is a video that shares a few compliments that men long for:
2. Touch him
Touch is extremely powerful. Where words fail, use your sense of touch, and you'll be sure to keep your husband sexually satisfied if you come at him from all angles – literally!
To some males, touching is the only way to go.
Take things a step further by learning about the erogenous zones of your husband and satisfying ways to touch them, and you'll hit the sweet spot in more ways than one.
You can touch many parts of his body that would indeed send him in a whirlwind of sensations and make him feel desired is a guaranteed way to keep any husband sexually satisfied.
Related Reading:

 How to Seduce Your Husband: 25 Seductive Ways
3. Smile
Making love to your husband should never, ever, EVER become a chore. Once you treat it as such, it will remain for a very long time.
Sex is a gift. It is meant to be shared between you and your husband. It allows you to see what heaven is like (at least that's what some people say).
You married your husband for a reason, and therefore, there is no reason for you not to smile when you are with him and when you make love.
When you smile, it signals to your husband that you enjoy precious time with him and that there is no other place in the world you would rather be than cradled in his arms.
When he feels that you're enjoying him, you'll surely be keeping your husband sexually satisfied, and he probably won't even realize why!
4. Be spontaneous
A little spontaneity in the bedroom can help keep things interesting with your husband. Even the best marriages have to deal with the occasional stale period, but you'll have it sorted out in no time if you jump on it.
If you do a little search together online, you can find a variety of sex positions or strategies that you might not have tried yet.
5. Have a quickie
Might we suggest a quickie before both of you leave for work?
If you are the couple who both have early starts in the morning and whose only time to spend with each other is after work, then a quickie might do the trick. A quickie in the morning will set you both off towards a good day and keep things lively in the bedroom.
It's a proven fact that couples who have sex in the morning are more productive at work and less stressed!
You're not only helping your husband feel satisfied sexually, but you're also helping you both feel good for the rest of the day.
What happened as a quickie in the morning might become a full-blown intimate, sexy time with your husband during the night.
We say it's a win for both of you!
6. Let him lead the way
There's an innate sense of needing to be the hero or 'the leader' inside every man.
So why not touch on this aspect tonight?
Become his leading lady but let him lead the way. It can be sexually satisfying for a husband to bring his woman to orgasm in a way that he only knows how to.
This tip can also be applied outside of the bedroom. When you let your husband lead the way, it promotes a good sense of well-being inside him and shows how much you trust him. It shows how much you respect him being the man of the house.
Just make sure that you reverse roles occasionally, too, to keep things balanced!
7. Make time for 'Loving'
It would help if you made time for 'loving.' Whether you're both busy or tired, you should treat your time for intimacy as sacred.
Remember when you first got married? You probably did not go a week without having sex daily.
If you are both busy, make time to make love, even if it's just a quickie as advised above (don't forget that sex makes you both relaxed and sleepy. So, if there's no time in the morning, make a bit of space for it in the evening).
Please put it on your calendars and when you do, make sure there aren't distractions that will take this time away from you. Make your husband's sexual needs a priority, and he'll make sure that you are at the top of his agenda!
8. Experiment with new things
It would be best to keep variety in sex as it makes your sex life pleasurable. You can get as creative as you want to be. You can try many things, including new positions, games, roleplay, etc.
Treat sex as an exciting healthy activity that can help you and your partner overcome sexual boredom and make it fun. When couples try to do new and different things sexually, they mostly end up having a more incredible experience than before.
If you are not that bold or comfortable, you can start taking small steps. Try new positions or go out to a new location. Anything new can spice up your sex life and help you keep your husband sexually satisfied.
9. Include some toys and props
Sex toys are a game-changer for amping up your sex life. They can provide multiple stimulation levels that can make you feel more aroused.
You can get them from a sex toy shop or buy them online. From vibrators to paddles, you can choose from a wide variety. If you don't want to shop for toys, you can always use a blindfold or necktie in your sex routine to make it better.
10. Talk about what works for you
Most couples find it hard to express what they want and what they don't when it comes to sex. If you are not going to talk about sex regularly, you may never know how to satisfy your husband sexually.
Be honest and ask him what he likes, what he doesn't. Also, share what works for you and how you both can achieve mutual sexual pleasure.
If you are not sure, you can prepare a list before having this discussion to make things work.
11. Ask him about his fantasies
If you think you are hitting a bump on a sexual ride after marriage, discussing fantasies can help you satisfy your husband sexually after marriage.
However, before discussing fantasies, please make sure that you both are comfortable and there is no room for judgments. You can start with the easiest one and move forward if it works for you as well.
You can also share your fantasies and find a common one to start with,
12. Visit a sex therapist
If you think you are facing trouble with your sex, you should consider visiting a sex therapist. If you have tried a few ideas and are still not feeling the sexual connection, it would be best to seek advice from a professional.
A sex therapist will identify the core of the problem by asking some routine questions and help you overcome any challenges you might face in your sexual life.
Conclusion
If you are constantly worried about how to satisfy your husband physically or how to satisfy your husband in bed after marriage, the tips listed above can help you find the right way.
Ensure that the communication regarding sex between you and your partner is clear, as communication is always the key to solving any issue. Give yourself some time and practice regular sex to get better.
Share this article on
Want to have a happier, healthier marriage?
If you feel disconnected or frustrated about the state of your marriage but want to avoid separation and/or divorce, the marriage.com course meant for married couples is an excellent resource to help you overcome the most challenging aspects of being married.
Learn More On This Topic
You May Also Like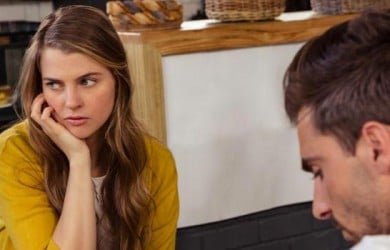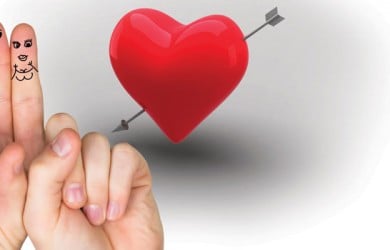 Popular Topics On Married Life