15 Tips to Drive Her Crazy in Bed
Some questions that men ask at some point in their sexual life are common. Am I a good lover? What drives a woman crazy in bed or how to drive her crazy in bed?
Sure, many techniques have been tried and tested, but finding more inspiration is always interesting. Perhaps you might enjoy starting to cover the new sexual ground with your partner; it will undoubtedly bring an extra touch of spice to the bedroom.
Over time, couples need to reinvent their sexual practices to keep things steamy in bed. Well, worry not, we have some new sex tips to help you drive her mad in bed.
For those of you who already spice things up, it can be hard to find tricks in bed for her that can inspire, that doesn't make you feel inappropriate, and are fun and easy to do!
15 Tips to drive her crazy in bed
Let's face it. You shouldn't need a degree to get down and dirty with your partner. Knowing how to drive her crazy in bed can be an enthralling experience for you.
So here are some new sex tips for men to use to drive a woman crazy in bed!
1. The classic touch is everything
Well, when we say classic, we don't mean immediately heading 'down there and having a fumble around. That might work for men, but it may not work out too well for your partner. There is no shortcut on how to drive a woman wild with desire.
Women need to get in the mood for intimate sex, and the best way to do so, as often recommended is, to touch all of her body.
2. Massage her
If you are not good at foreplay, you might want to opt for a massage to drive your wife or partner crazy in bed.
Learn how to perform a lengthy erotic massage before you head 'downstairs,' and you might discover the 'on' switch, along with additional sex tips that go hand in hand with an erotic massage.
Do it with the heart rather than out of obligation, and you'll make her wild for you. Remember, a woman will know the difference!
3. Lay it on her
To make a woman hungry for sex, it has to feel good for her. Otherwise, she's just going through the motions.
But some women like a direct man, especially when they are letting them know what's in store for them when they meet. Make sure you make her long for you by leaving the thought in her mind.
Leave her a note, leave her a voice message and let her know what you will be doing to her when you meet.
Even call her but don't engage in conversation; just let her know. Keep it short and simple so that she's left waiting (or even begging) for more.
Then sit back because your work is done.
You probably won't have to spend very long getting her in the mood and make your girlfriend go crazy in bed.
4. The value scale
Women want their men to be a little more heavy-handed in the bedroom.
That doesn't mean going in with the force of your strength, but asking her if she wants a firmer touch will help you to figure out the scale of effort or heavy-handedness she needs to feel satisfied.
It's a tip that your wife might appreciate very much, and it will also help drive your wife crazy in bed.
5. Communicate about what feels good
It's important to open up the communication about sex and intimacy. It will also promote discussion about how you like things, which can commonly be a challenge for many couples.
You get to relax a little bit more knowing that you don't have to concentrate on delicate touch, your partner gets to enjoy your touch, and you both get to open the floor to communicate more about what you like and dislike in the sack.
Learning about her desires will help you get strong in your game, and your thoughtfulness will amp up her sexual feelings for you.
6. Take help from erotica
Cuddle in together, pick a book of erotica, and read out the elaborate sexy details to each other, living those wild fantasies vicariously.
Alternatively, share smoldering, sensuous passages from your favorite romance novel, and act out the fantasy, full throttle.
This will help you get back in touch with your sensuality, rediscover your kinks, and bring novelty into your sack session.
Remember, sex is healthy, and enhancing the sexual activity with your partner is a sure-fire way to cement your bonding further.
7. Kiss and kiss again
Don't reserve your kisses for uniquely when you are in the midst of intercourse.
Begin your foreplay with a kiss, and return to her mouth over and over again during your bedroom antics.
Your mouths are supreme erogenous zones built for pleasure. Kiss lightly. Kiss deeply. Nibble on her lips. Brush them slowly, then take her mouth with a little bit of force.
All of this will excite her and will be enough to make your woman go mad in bed. It will leave her thinking you really have some expert bedroom skills.
Watch this video by a sex expert about the power of kissing:
8. Concentrate on where her pleasure lies
Women's anatomy down there is clearly not as evident as men's. Where you are convex, she is concave. The center of her pleasure, the clitoris, can be tricky to find sometimes, depending on how she is built.
Yes, clitoral size varies, just as penis size does. Some are large and easy to find with your fingers, and some are small, and a bit tucked in there.
So the best way to find her clitoris is with your ears. That's right. Listen to her breathing, her moaning, and her signs of contentment as you caress her.
If she's the quiet type, ask her if doing this or that feels good. Still not sure? Ask her to take your hand and guide you to what feels best for her.
9. Share your fantasies
Use the power of the imagination to compose your fantasies. As you have that romantic date, surprise each other with your fantasies.
Share your thoughts and choose what you can do immediately as you postpone others that you think will be fun later. Of course, you will dismiss the other not impactful ones.
Sometimes pretending to be someone other can make you feel more confident and comfortable during sex. It can also unimaginably turn your girlfriend on and also make your girlfriend go crazy in bed.
Also Try: What Is Your Sexual Fantasy Quiz
10. Talk dirty
Do you know the dirty talk is a turn-on for most women? If you already don't, then you certainly need to read more tips on how to drive her crazy in bed.
Learn the art of dirty talking and let it be what she wants to hear. Ask open questions to allow her to express her feelings. Tell her things that you know will increase the stimulation and arouse her.
11. Let her be on top
Why not allow her to take control of the session by letting her on top to ride as you appreciate her feelings? Sometimes the change of power is how you drive her crazy in bed.
The complete penetration will give her increased pleasure. It will make your girlfriend go crazy in bed. If her being on top is not an option, opt for a different position that works for you both.
The change in the mundane sex will make it better. Do not finish in the same position you began with.

12. Multiple moves
You can do wonders if you can multitask during sex. Your hands are working on one erogenous zone, your mouth is working on the other, and your tool is doing the main action.
If you master that, you will never have to ask how to make my woman go crazy in bed. Multiple stimulations can drive a woman wild in bed, and before you know it, she will be asking for more.
13. Focus only on her pleasure
If you want to know how to drive her crazy in bed, the one thing you must learn is to be more giving than receiving. Concentrate on making her feel passionate instead of looking for an easy unload.
Take your time with her body and make it all about her pleasure. She will definitely return back the favor with more intensity, and all that attention to her body will make her feel desired.
This is one of the most important things that drive girls crazy.
14. Use sex toys
Sex toys are the ultimate solution for boring sex. If you are thinking about how sex toys would make my woman crazy in bed, you clearly don't know much about them.
If you are less informed, then do your research about sex toys and then try introducing them in your sex life. However, whenever they make an appearance in your sex life, it will become enthralling.
Choose a sex toy that is only for her pleasure and see the magic. She will be thankful for introducing a third sex wheel. It will open up a world of sensual possibilities and pleasure.
15. Try Blindfold
Oh, How a blindfold can spice things up in the bedroom! Let your partner be deprived of one of the five senses. When she doesn't have her sight, she will feel your touch more deeply.
It will heighten her sense of touch and make her body more sensitive. You can easily tease her or blow her mind with your amazing oral skills. It is enough to make a girl go crazy in bed.
Conclusion
You have the power to provide a fulfilling sexual experience with the above sex tips. The best sex advice about how to drive her crazy in bed should be in line with the interest of your woman.
You have to try what pleases her before you get to learn to see the magic in her. It's easier said than done, but it is possible.
Share this article on
Want to have a happier, healthier marriage?
If you feel disconnected or frustrated about the state of your marriage but want to avoid separation and/or divorce, the marriage.com course meant for married couples is an excellent resource to help you overcome the most challenging aspects of being married.
Learn More On This Topic
You May Also Like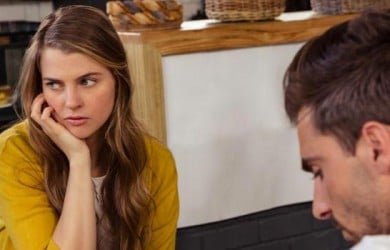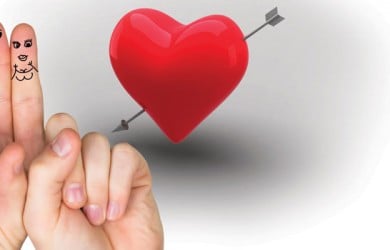 Popular Topics On Married Life