Not Sexually Attracted to Your Husband? Know the Causes & Solutions
As much as the title seems like a set of alphabets, it can also turn out to be the reason for the start of a bad story. Some women are powerful, who can take a stand for themselves.
There are women also, who surrender to the situation. Today, women have come out in the open to talk about how they were sexually abused. This is another aspect of feminism that has come has a breath of fresh air against the far fetched clutches of patriarchy.
However, today, we will discuss another aspect of a marital relationship. We will talk about the situation where the wife is not sexually attracted to her husband. Well, ladies, not being sexually attracted to your husband, can have several causes.
You need to ask yourself first, "Why am I not sexually interested in my husband?" and gauge the answer first before arriving into any conclusion about the relationship. There could be several ways to see the situation. For instance, what to do when you love your husband but are not sexually attracted?
Let's analyze the situation below:
The situation
Most women won't admit the fact that they were sexually abused after their marriage.
Some would say that they were sexually abused and won't be inquired of any further. The real thing to understand is, if it doesn't involve consent, it will get you down to emotional abuse.
Later on, the situation will make you feel like you're not sexually attracted to your husband. Lastly, it might result in dangerous outcomes, and you will have no idea how to name the situation.
Causes of no sexual attraction towards the husband
There are certain life changes and lifestyle changes that might lead to the fact that you are not sexually attracted to your husband. Know some of the reasons for not being sexually attracted to your partner:
Imbalance in work-life
Pregnancy
Constant fights
When one partner is not sexually attracted to another partner
Controlling and criticizing the attitude of the partner
Infidelity
Painful intercourse etc
There could be several more reasons if you are not sexually attracted to your husband. However, no matter what, there are always chances to rebuild the foundation of marriage and make the relationship healthy again.
What to do when you are not sexually attracted to your husband?
Is there a way out if I am not attracted to my husband sexually?
Of course.
If you are not sexually attracted to your husband, it could be.because of the time too. It might as well be because of the lack of originality. To avoid bad decisions and forceful acts, take it slow. It might seem like a task of nurturing a child, but it will take time.
Your greatest friend.
If you are not physically attracted to your husband, it depends on how you take it out with them regarding your tensing aspects. In order to flourish a good connection to curb the situation of no sexual attraction to your husband either at the start or with time, you need to clear out the whole concept in your head as well.
Next, try to communicate it to your husband. Let him know how you feel and try to find out a solution together.
Don't jump into conclusions
It might be a very easy thing to portray that you are not sexually attracted to the husband. It might even be a lot easier to make it seem like this is all happening because of your previous bad experiences.
This is not so. There could be different ways to deal with your fear. In order to figure out if it's just fear or a genuine feeling, seek help.
In the video below, Tomi Toluhi discusses that being physically attracted and deciding about marriage is wrong. So, if you are not sexually attracted to your partner, it can always grow with time once you both spend time with each other. Know more below:
Open up to a therapist on this issue, or a marriage advisor. There could be issues arising only because of reluctance and negation.
Sometimes it is nothing but your harsh words about your partner's physique or as such, that makes them hesitant.
Try to nip the evil in the bud.
Health issues
To name it as abuse, it is necessary to get to the bottom of the issue.
If your partner is ignorant of your health issues and forces you to have sex, this could be dangerous. This might as well be called abuse. Cardiac diseases and hormonal imbalances can be the reasons for such an inconvenience.
Before saying that you are sexually abused, try to make a few things clear to your partner regarding health requirements. This is one of the most genuine issues and can be resolved with just a set of good talk and a run to find a way out.
Verdict
It should be clear to you, specifically, men that sexual abuse is not a joke and that misuse of power is obnoxious.
It is your responsibility to make it easy for your partner to open up. Be very gentle towards their past bad experiences, and don't make them feel left out. It might be the most challenging thing to address sexual abuse, be it with your partner or an old story.
A good relationship flourishes when there is respect for each other's place and opinions.
Share this article on
Want to have a happier, healthier marriage?
If you feel disconnected or frustrated about the state of your marriage but want to avoid separation and/or divorce, the marriage.com course meant for married couples is an excellent resource to help you overcome the most challenging aspects of being married.
More On This Topic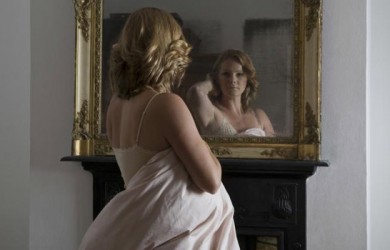 You May Also Like