Not Sexually Attracted to Your Husband? 10 Causes & Solutions
As much as the title seems like a set of alphabets, it can also turn out to be the reason for the start of a bad story. Some women are powerful, who can take a stand for themselves.
There are women also, who surrender to the situation. Today, women have come out in the open to talk about how they were sexually abused. This is another aspect of feminism that has come has a breath of fresh air against the far fetched clutches of patriarchy.
However, today, we will discuss another aspect of a marital relationship. We will talk about the situation where the wife is not sexually attracted to her husband. Well, ladies, not being sexually attracted to your husband, can have several causes.
You need to ask yourself first, "Why am I not sexually interested in my husband?" and gauge the answer first before arriving into any conclusion about the relationship. There could be several ways to see the situation. For instance, what to do when you love your husband but are not sexually attracted?
Is it normal to not be sexually attracted to your husband?
It's no secret that there are a variety of ways people can be sexually attracted to others. Some people are primarily attracted to the face, body type, or clothing of someone they're romantically interested in.
Other people are purely attracted to the scent of the person. But some people aren't even attracted to their partner's physical appearance at all.
For some people, it's enough to have a loving relationship without worrying about having any kind of physical attraction to their partner. Other people may think that they're "not a sexual person" and that they don't have this need – but actually, they do.
Scientists have found that people who are less physically attracted to their partner still experience intense sexual attraction and desire when they are in a romantic relationship.
So obviously, it's not necessary for people to be sexually attracted to their partners in order to have a healthy sexual relationship. In fact, many people don't even realize they have this need until they've been in a relationship for some time because they already felt fulfilled by the other facets of the relationship.
Related Reading: 

How To Attract Husband Sexually
Can a marriage survive without physical attraction?
Most women won't admit the fact that they were sexually abused after their marriage.
Some would say that they were sexually abused and won't be inquired of any further. The real thing to understand is, if it doesn't involve consent, it will get you down to emotional abuse.
Later on, the situation will make you feel like you're not sexually attracted to your husband. Lastly, it might result in dangerous outcomes, and you will have no idea how to name the situation.
10 causes of no sexual attraction towards the husband
If you think, "I am not sexually attracted to my husband," there are certain life changes and lifestyle changes that might lead to the fact that you are not sexually attracted to your husband. Know some of the reasons for not being sexually attracted to your partner:
1. Lack of communication
If there is not open dialogue between the husband and wife about their desires, feelings and needs, the relationship will eventually fail. It is also important to spend time alone together, away from kids and other family members.
Related Reading: 

3 Detrimental Effects of Lack of Communication in Marriage
2. Disconnection from kids
If the couple is so busy raising their children that they don't make time for each other, there is no chance for them to grow closer and develop a healthy sexual relationship.
3. Imbalance in work-life
When the husband works long hours, and the wife stays at home with the kids, it can result in a lack of intimacy.
4. Lack of exercise
Lack of physical activity leads to weight gain and a decrease in libido for both men and women. It can also lead to other health issues, such as heart disease and diabetes.
5. Health problems
If you are losing attraction to husband, know that issues such as depression, anxiety, and erectile dysfunction can cause women to feel less sexually attracted to their husbands.
6. Stress
Chronic stress can affect your hormone levels and cause you to feel less sexual desire for your partner. It can also affect your mood and cause you to feel irritable and tired all the time.
7. Drugs and alcohol
Using drugs and alcohol on a regular basis can interfere with your ability to have and maintain an erection or experience arousal during sex.
8. Infidelity
Infidelity or simply a doubt that your partner is not loyal to you can kill all the romance and even the relationship. So, if your husband is cheating, you are more likely to feel less sexually attracted to him.
Related Reading: 

15 Most Common Causes of Infidelity in Relationships
9. Painful intercourse
Painful intercourse is one of the signs of infertility and can have a negative impact on your sex life. It may also lead to feelings of disappointment and resentment towards your husband.
10. Fights
Constant fighting can be very harmful to your relationship and lead to a decline in sexual desire.
There could be several more reasons if you are not sexually attracted to your husband. However, no matter what, there are always chances to rebuild the foundation of marriage and make the relationship healthy again.
What to do when you are not sexually attracted to your husband?
Is there a way out if I am not attracted to my husband sexually anymore? how to become sexually attracted to my husband?
Of course.
If you are not sexually attracted to your husband, it could be because of the time too. It might as well be because of the lack of originality. To avoid bad decisions and forceful acts, take it slow. It might seem like a task of nurturing a child, but it will take time.
Your greatest friend.
If you are not physically attracted to your husband, it depends on how you take it out with them regarding your tensing aspects. In order to flourish a good connection to curb the situation of no sexual attraction to your husband either at the start or with time, you need to clear out the whole concept in your head as well.
Next, try to communicate it to your husband. Let him know how you feel and try to find out a solution together.
Don't jump into conclusions.
It might be a very easy thing to portray that you are not sexually attracted to the husband. It might even be a lot easier to make it seem like this is all happening because of your previous bad experiences.
This is not so. There could be different ways to deal with your fear. In order to figure out if it's just fear or a genuine feeling, seek help.
In the video below, Tomi Toluhi discusses that being physically attracted and deciding about marriage is wrong. So, if you are not sexually attracted to your partner, it can always grow with time once you both spend time with each other. Know more below:
Open up to a therapist on this issue, or a marriage advisor. There could be issues arising only because of reluctance and negation.
Sometimes it is nothing but your harsh words about your partner's physique or as such, that makes them hesitant.
Try to nip the evil in the bud.
To name it as abuse, it is necessary to get to the bottom of the issue.
If your partner is ignorant of your health issues and forces you to have sex, this could be dangerous. This might as well be called abuse. Cardiac diseases and hormonal imbalances can be the reasons for such an inconvenience.
Before saying that you are sexually abused, try to make a few things clear to your partner regarding health requirements. This is one of the most genuine issues and can be resolved with just a set of good talk and a run to find a way out.
Verdict
It should be clear to you, specifically, men that sexual abuse is not a joke and that misuse of power is obnoxious.
It is your responsibility to make it easy for your partner to open up. Be very gentle towards their past bad experiences, and don't make them feel left out. It might be the most challenging thing to address sexual abuse, be it with your partner or an old story.
A good relationship flourishes when there is respect for each other's place and opinions.
Share this article on
Want to have a happier, healthier marriage?
If you feel disconnected or frustrated about the state of your marriage but want to avoid separation and/or divorce, the marriage.com course meant for married couples is an excellent resource to help you overcome the most challenging aspects of being married.
More On This Topic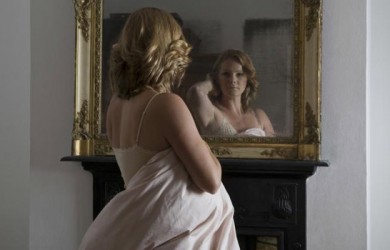 You May Also Like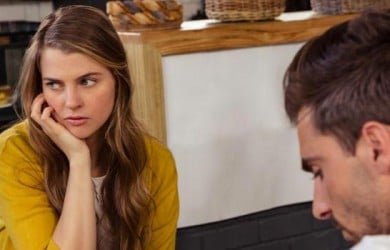 Popular Topics On Married Life