Exciting Couple Role Play Ideas to Spice up Your Relationship
Fantasy and sexual role plays are familiar terms may be, but how much do you know about them and how they play a part in your sex life?
We all know each and every one of us has their own fantasies, right? However, we certainly would think twice before we actually act out these fantasies – that's where role play ideas come in.
Role play has now become a huge trend especially for couples who want to live an exciting married life or just want to enjoy their sex life – whatever your reasons are, there's a role play scenario for you!
What is sexual role play?
For those who aren't familiar with the term, sexual role play is any type of role play that involves sexual context or any erotic element that aims to arouse the couple and fulfill their fantasies.
There can be many reasons why couples would engage in sexy role play ideas. Some of the main reasons are –
To fulfill one's erotic fantasies

To enjoy and explore their sexuality

To explore erotic possibilities and not be boring
For those who have thought of the possibilities of trying different role play ideas, there can still be inhibitions that stopping you and the most common reason would be that they are afraid of how they can open the idea with their partners and they don't know where to start.
First, don't think that sexual role-playing is weird or wrong because it's not.
Once you're comfortable with the thought, try to talk with your partner and discuss your fantasies and the possibility of you trying some couple roleplay ideas. You also need to allow your partner to absorb the idea because not all people are willing to try this.
If they refuse, respect their decision.
Want a little help in convincing your partner to try out your role play ideas? Share the benefits of doing sexual role plays.
Benefits of sexual role plays
Aside from the obvious benefits of carnal satisfaction, sexual role-playing has a number of other benefits too.
You'd be thrilled to know that role-playing isn't just for sexual gratification.
1. Strengthen your bond
Sexual role-playing can strengthen your bond as a couple.
We've heard about keeping the fire alive in marriages right? We've also known that communication, respect, and love are the foundation of a good marriage but did you know that intimacy along with good sex life can also contribute to a stronger marriage?
Being open with each other and allowing each other to share their deepest fantasies and acting them out will definitely make your marriage fun!
2. Prevents infidelity
Sexual role-playing can prevent infidelity.
We know some men who get tired of the same boring sex life with their wives right? We also know how women find sex boring especially when they're busy, so, practicing role play ideas for the bedroom can definitely give you and your spouse some great and exciting sex life!
Why would you even look for someone else when you can live your fantasies with your partner?
3. Boost self-esteem
Sexual role play will give you a boost in your self-esteem!
Nothing beats feeling sexy when it comes to a little ego boost, right? Sexual role plays will give you that oozing sex appeal and that will surely stay even outside the bedroom.
4. Couple role play ideas
Now that you're ready to try sexual role-playing, it's just right for us to know the best role play ideas that we can try. Since you're just starting, we don't want to go overboard with props.
A little dialogue can already give you the setting that you need.
Here are some of the easiest role play ideas that you can try –
1. The Handyman or Repairman
This may be one of the most popular role play ideas there is. It's easy and very exciting.
Start off with role play ideas, texting the handyman for repairs and make sure you're wearing something sexy when you open the door. Talk a little and allow him to try and fix something, maybe you can start with drinking or should we say accidentally spilling some milk in your chest which can get his attention and you know where this would lead right?
A tip for the handyman here, be aggressive!
2. Student and Teacher
Be the innocent student that has failing grades and he can be the professor who is hot for his student.
Talk about passing or failing and set your conditions. Tip for the student here, be reluctant. Possibly try to stop your "professor" from advancing but then again you realize that you don't have a choice.
3. The Masseuse
Simple but sexy, this is one of the role play ideas which includes having a massage from your partner and that can really set the mood.
Make sure you have lots of body oil around and start with the usual professional massage and then make sure to hit the sexual pressure points as well.
Think of this as part of the foreplay, trying to contain the arousal because it's wrong, yet you can't help but be excited with every touch. Maybe an extra service won't be so wrong after all.
4. Dad and Nanny
Women, this is your time to try your seductive prowess.
Set the mood of being left alone in the house with the father of the child that you're taking care and the baby happens to be sound asleep.
Naughty nanny wants some love so try your best to seduce this hot dad. Tip for the hot dad, try to say no a few times and eventually give in. The exciting part here is thinking that you can get caught by your wife!
Sexual role play ideas are limitless as long as it can excite you and your partner so that you can set up any scenario that you want. Role-playing is fun, arousing, and a great way to bond with your partner. So, don't hesitate to give it a try – you might find yourself enjoying this hobby!
You just have to be creative and show off your acting skills.
Share this article on
Want to have a happier, healthier marriage?
If you feel disconnected or frustrated about the state of your marriage but want to avoid separation and/or divorce, the marriage.com course meant for married couples is an excellent resource to help you overcome the most challenging aspects of being married.
More On This Topic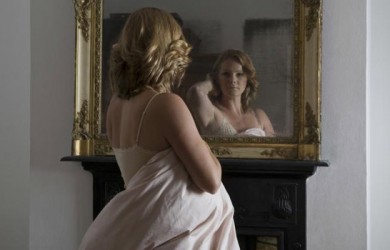 You May Also Like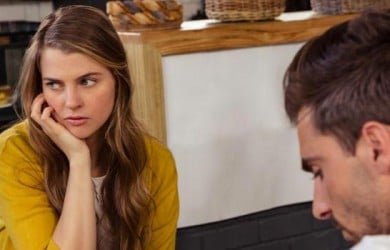 Popular Topics On Married Life