How to Talk About Sex With Your Partner
We could have called this article "Do this one thing in your relationship to save it," but that could have been considered 'clickbait.'
Instead, we assumed that there might just be quite a few couples who are having difficulty trying to do this one thing and instead chose a title that such couples could relate; to how to have the conversation about sex that your relationship might be in desperate need of!
Straightforward and no subtleties – a perfect example of how you and your partner's conversation about your sex lives should be.
In this article, we shed light as to why it is essential for couples to have a conversation about sex and how to do it the right way.
Sharing intimacy through sex is one of the most joyous aspects of marriage. Our God-given sexual organs are so powerful; they drive us to ecstasy when we orgasm and a connection that we cannot feel any other way. However, the source of all this joy is often considered sinful.
Related Reading: 7 Ways to Start Sexual Communication and Overcome the Difficulties You Face
Why you should have a conversation about sex
Initiating a conversation about sex with your partner is one of the best ways to strengthen your intimacy levels.
In long-term relationships, men view their partner's sexual satisfaction as something that provides them with personal satisfaction. It also affirms their masculinity and boosts their self-esteem too.
Despite the good benefits of talking about sex in relationships, a result of surveying more than 1,000 people from the US and Europe discovered that the people surveyed just did not talk about their sex lives at all.
Why is there so much taboo and awkwardness
In the same survey, the common reasons why people didn't talk about their sex lives were.
"I didn't want to hurt my partner's feelings."

"I was too embarrassed."

"I was afraid of the outcome of the discussion."
The top reason is very mindful of the other, however, when one is in a relationship, shouldn't there be a level of trust that has been established by the couples?
This loss of trust somehow appears again on the third reason why there aren't any sex chats between couples and the second reason appears to be a manifestation of lack of communication between couples.
Related Reading: 3 Detrimental Effects of Lack of Communication in Marriage
When to talk about sex
If you wonder how to talk about sex with your partner and what could be the right time and approach, days, months, or even decades can go by with many issues remaining undiscussed. But it's never too late to start.
It might seem safe to talk about sex before or after you both have had it. But know that timing is everything. You both must take some time out and discuss your issues and interests. Pick a non-vulnerable spot away from the bed to discuss sensitive issues.
What we talk about when we talk about sex
It may seem okay to lay out all that is in your heart at once when you both sit for discussion. However, you must take things slow, and the topics must be clear in your head beforehand and present limited issues at a time else it could turn chaotic.
Discuss issues to address or the problems faced during sexual intercourse.

Discuss what attracts or turns you on and, similarly, what is okay and not okay for your partner

Discuss the frequency of sex and if you both should increase/ decrease it.
10 ways of how to talk about sex with your partner
So, how to talk about sex with your partner? How to start a sex conversation?
If talking about sex with your partner concerns you, there are several ways of how to talk about sex with your partner effectively (no pun intended!):
1. Just do it
This is an infamous slogan of a famous sports brand, which, honestly, is a great battle cry.
Pushing for a candid conversation, and just going with it, might be appreciated by your partner.
Who knows, all it might take is one frank conversation to start heating up things in the bedroom.
2. Put it in a positive light and express gratitude
People like being appreciated in general. A tactic that could be used in expressing your sexual need is to try expressing these needs by putting them in a more positive light.
Instead of saying: "Can you do X more often?"
Try saying it in this manner: "I love it when you do X. I appreciate it so much."
If you examine the two statements, there is a visible shift regarding the energy that you are trying to put out.
The best thing about the second statement is that you are also expressing gratitude towards something that your partner is doing for you instead of offering veiled criticism.
Studies have shown that being appreciated in a relationship is highly valued and promotes a trusting and healthy relationship.
Among its benefits is that the good deed is reinforced and is repeated more.
Related Reading: 10 Ways to Show Gratitude to Your Spouse
Check out these three levels of gratitude by Matt Boggs and how they can improve relationships:
3. Write it down
Another way to effectively communicate your needs is to do it 'a la Shakespeare' and write it down!
If you're the type of partner who is more effective when communicating via writing you'll probably find this approach much easier. But if you're doing it this way, make sure that you're communicating it loud and clear.
4. Get visual with a show and tell
One of the ways of how to talk about sex with your partner is to get visual.
Some partners make use of a little pornography, whether in books or in video form, to convey what they want to do. However, take caution, as a little too much of this pornography might become counterproductive for your relationship.
5. "I" statements
"I" statements have many benefits when it comes to how to talk about sex with your partner.
"I" statements during couple talking about sex allow the couples to speak their mind without any guilt or hesitation. It also helps partners understand each other's specific problems without any doubts and miscommunication. Besides, it prevents blame-game in the relationship.
6. Discuss how to say No
There should not be any complications while saying No to sex. Sex should totally be about consent with no room for pressurizing, guilt, manipulation, and coercion.
So, sex conversations between couples should be clear and direct where you both tell each other you aren't ready.
7. Don't presume gender roles
Discussing sex becomes a lot easy when you both avoid presuming what the other person should and should not do. If you feel the other person should always initiate sex or they should behave a certain way, you need to work on that.
These stem a lot from the expectations you could be having from your partner. Convey them rather than presuming.
8. Do it at the right time
There's always a right time and the wrong time to make the conversation.
Make sure you pick the right moment to discuss sex. For instance, it should definitely not be in the middle of the day when both of you are busy with your chores. Resume a calm state of mind and ensure your partner is relaxed too before you initiate the conversation.
9. Show sympathy
While you and your partner communicate about sex, make sure you are empathetic and understanding their concerns and desires. Don't act unempathetic. You are on this journey together, and it is essential to be kind to each other in the process.
10. Understand the differences
There could be so many things different between you and your partner. So, rather than reacting negatively to sexual conversation starters, know that it is okay to disagree on certain aspects of sex. You both just need to be open to each other's thoughts and needs.
What to do when your partner doesn't want to listen to you
Discussing one's sexual needs is vital in any relationship, whether you're already married or not. So, what do you do if your partner chooses not to listen to you?
A favorite love quotation by Alfred Lord says, "'It is better to have loved and lost than never to have loved at all."
Sure, you've done your best to communicate and convey your needs in manners that would have guaranteed success, but if your partner chooses not to listen to you, maybe it's to call in the reinforcements, a sex therapist.
It is also important to expect that not all fantasies will be well-received by our partners. After all, we're different people, and we're bound to have different desires and needs.
Calling a sex therapist or a counselor could be helpful in communicating even the most sensitive of matters.
Related Reading: 15 Reasons Why Your Spouse Doesn't Listen to You
Get down to business
With all of the information provided regarding how to talk about sex with your partner, it's time for you and your partner to work on the sexual aspect of your relationship by beginning to talk about it.
Having sexual desires and fantasies is entirely normal and should not be considered taboo. When you start having couple sex conversation and discussing these needs with your partner, you're making your relationship stronger, and you're inviting your partner closer.
Proper communication breeds healthier intimacy levels, and more robust intimacy levels mean healthier sex life. So, go talk it out and then get down to business. Have fun with your partner and have fun with sex.
Share this article on
Want to have a happier, healthier marriage?
If you feel disconnected or frustrated about the state of your marriage but want to avoid separation and/or divorce, the marriage.com course meant for married couples is an excellent resource to help you overcome the most challenging aspects of being married.
More On This Topic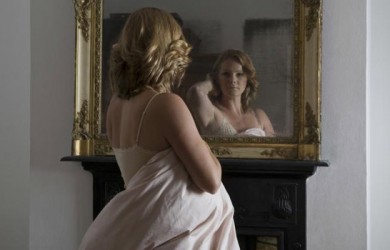 You May Also Like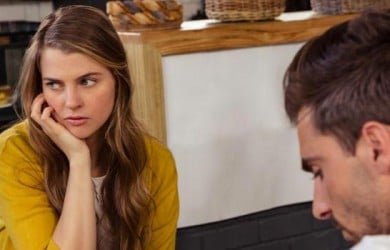 Popular Topics On Married Life