How to Increase Physical Intimacy in a Relationship: 15 Tips
If you want to improve physical intimacy in marriage, there are several key things you need to keep in mind.
The word intimacy can be used almost interchangeably in the context of relationships. But true intimacy is so much more than just the physical representation of romance.
Intimacy involves trust, passion, and tenderness; these elements combine to create lasting bonds, experienced as the emotional-physical phenomena representing love.
Read this article to learn how to increase physical intimacy in a relationship and why it is so important.
What is physical intimacy?
Physical intimacy is not just about sex. It is about sensual touch and proximity characterized by friendship, romance, trust, love, companionship, or strong sexual connection.
Physical intimacy can be just as important in developing and maintaining a relationship as verbal affection; not everyone views physical intimacy or certain types of physical intimacy similarly, and physical intimacy takes time and patience to develop, even in a marriage.
To know more about what physical intimacy in marriage means, you must read this article.
How important is physical intimacy in marriage
Some couples avoid physical intimacy issues as they think it is a phase or a dry period that will pass. Physical intimacy never gets its due importance because people don't want to put effort into ways to improve physical intimacy.
Instead of how to overcome the fear of physical intimacy, they think about whether sex important in a relationship. Below are some points that will shed some light on how important is physical intimacy in a relationship.
Marriage without intimacy can fester complications like trust, anger, frustration, and confusion.

Physical intimacy issues can

ruin the relationship

. Once sexual intimacy is lost or never existed in a marriage, rebuilding intimacy takes a lot of effort.

A decline in sex life or lack of physical intimacy can lead to mood and anxiety disorders and even damage immunity.
A person's confidence often stems from their ability to please their partner in bed, and for women, a lack of intimacy in marriage equals being unloved.
15 ways to increase intimacy in your relationship
It's not about increasing physical intimacy in a relationship; it's about what you can do to improve it.
If you have difficulties with physical intimacy in your marriage, consider the following tips to improve it.
1. Take things slow
Some people are uncomfortable with physical intimacy, particularly grand gestures such as kissing or hugging in public.
So, how to increase intimacy in marriage?
There are many reasons people might be uncomfortable or awkward when it comes to physical intimacy in marriage, so it's important to remember that it's okay—and sometimes necessary—to take things slower than you might like.
Related Reading: 

How to Slow down a New Relationship?
2. Be romantic
When most people think about physical intimacy in marriage, they think about more or less romantic gestures—hugging, kissing, cuddling, etc. But physical intimacy is about more than kissing—physical intimacy is about feeling comfortable and enjoying being close to your partner.
You can help the situation and enhance physical intimacy in marriage by engaging in activities that promote physical intimacy in other ways, such as (but not limited to): riding a motorcycle, going on a walk, seeing movies in theaters, sitting next to each other at restaurants instead of across the table, etc.
Learning how to increase physical intimacy in a relationship can become easier if you focus on small acts of kindness.
These small acts of physical intimacy may not seem romantic at the time. Still, they can go a long way towards building more comfort and affection between you and your partner while improving the level of physical intimacy in marriage.
3. Cherish small physical signs
Physical intimacy in marriage doesn't have to be a big, swooping hug when you see each other in public, nor does it have to be constant up-close-and-personal kisses.
Small signs of physical intimacy or physical affection are just as important, and too many people are not as uncomfortable or potentially awkward. These smaller signs include holding hands in private or public, playing footsie under the table, and playing playful behavior such as tickling or wrestling.
Related Reading: 

How to Cherish Your Spouse in 4 Steps
4. Never force physical intimacy in marriage
Sometimes you may feel if you hug or cuddle your partner, they will eventually warm up to the idea of improving intimacy in marriage.
But this big mistake makes it more likely that your partner will not want to be physically intimate. It invalidates your partner's feelings towards intimacy as well.
Recognizing boundaries and limits in a relationship is imperative—you can work on improving physical intimacy in marriage, but you can't force someone to be intimate with you.
When learning how to be more intimate, remember to have patience, take things slowly, and don't forget that physical intimacy in marriage doesn't have to mean cuddling on the couch every night.
Physical intimacy in marriage can be as simple as lovingly holding each other's hands when shopping or sitting close together at a diner booth.
5. Get away from distractions
Improving intimacy in marriage requires a deep human connection. Turn off the television, cell phone, or any other electronic device when you are with your partner and spend some time talking and sharing, which will help you increase physical closeness and emotional intimacy.
6. Touch the right way
Work on your non-sexual touch to improve your overall better sex life. Don't reserve touch only when you're having sex. Hair stroking, back rubs, hand holding, looking into each other's eyes – anything that allows you and your partner to demonstrate physical affection for one another.
Touching each other the right way is one of the physical intimacy ideas that can help you learn about each other's bodies and rediscover each other's erogenous spots.
Related Reading: 

5 Best Non-Sexual Ways to Keep Your Marriage Healthy
7. Be playful
Introduce sex toys and hot sex games in your bedroom, and you will be amazed at the psychological benefits you will enjoy, apart from the boost in your sex life.
Sex toys and erotica are your best bet at enhanced sexual desire and fun in your sack sessions. Stack up some sex toys and pile on some erotica for a steamy sexual experience in your bedroom.
8. Don't forget the simple things
How to increase physical intimacy in a relationship when sex declines? Great sex is important, but other activities can help increase intimacy in marriage.
Going for strolls at night, reading a book together, reminiscing about the first date, expressing gratitude for something as small as buying groceries, and even cooking dinner together while grooving to the music together.
9. Develop good habits
Let go of bad relationship habits like arm-wrestling or belittling your partner. Don't pull in the opposite direction if there is a power struggle. The importance of intimacy in marriage can not be underlined enough.
So, learn to exhibit more tenderness and openness toward your partner, and soon you will find a stronger sense of sexual intimacy with your partner.
10. Understand the stages of intimacy
Improve intimacy in marriage by understanding different stages of physical intimacy in a relationship. Although no two couples are alike, all relationships go through these stages of progression related to love and intimacy.
Remember building emotional intimacy outside the bedroom will help improve intimacy in marriage.
11. Exercise together
Exercising regularly serves the dual purpose of building a positive body image and boosting sexual satisfaction in a relationship. Exercising even for 30 minutes a day can alleviate stress levels and contribute to a healthier mental well-being.
Research has shown that exercising can improve the relationship satisfaction that couples have.
You can exercise together, giving you more time together and teasing each other in the spirit of some healthy fitness competition or staring at each other until you take it to the bedroom.
Related Reading: 

7 Reasons Why Exercising Together Will Improve Your Relationship
12. Explore your fantasies
Sex for married couples is haunted by monotonous routines and a lack of spontaneity, and the sad part is that it does not take much to ignite the lost passion in most relationships.
Revamping your sex life requires you to be brave and keep an open mind toward trying new things. One of the best ways to disrupt the predictability of your sex life is to explore the boundaries of your sexual fantasies with your partner.
Explicitly communicating your fantasies with your partner might make you feel uncomfortable. Not only would this help you come up with sex ideas, but it would also help you strengthen the communication and trust that you both share.
Related Reading: 

9 Most Common Sex Fantasy of a Woman Revealed
13. Bridge the communication gap
Open and honest communication between couples is what binds a relationship. Until you and your spouse find a way to express your feelings or concerns, you will only feel trapped and foster resentment against each other.
Lack of sex or intimacy in a relationship or a marriage without sex is often a result of poor communication between couples. Communicating with your spouse about topics you have been avoiding is the key to reinventing sex for married couples.
Even though not every conversation will be fruitful, don't be discouraged. Remember that making an effort to talk to your spouse brings you one step closer to understanding what is wrong with your relationship.
So, suppose you ever feel muddled about how to improve marriage intimacy or how to be physically intimate with your partner? In that case, you can always find your way back to these tips for physical intimacy in marriage and strive for the change you want in your life.
Related Reading: 

What Are the Effects of Lack of Communication in a Relationship
14. Don't do it for the sake of doing it
Making love half-heartedly will never increase physical intimacy in marriage. Sex is not only about pleasure but also about building a strong connection and love.
Physical intimacy makes you more than a roommate; you need to take it seriously. With time depending on various factors such as time, work, kids, stress, exhaustion, availability, and much more, people get intimate as if it's just routine.
Intimacy ideas for married couples can be helpful, but if you don't put all your heart into the moment, it can harm your relationship. Investing your mind and soul when you get intimate with your partner would be best.
Watch this video to learn more about giving your partner the gift of being present:
15. Visit a counselor
Please visit a therapist if you think your physical connection has been lost for so long that it cannot be restored quickly. You can visit an expert in marital counseling for a better understanding of your problems and possible solutions.
Some commonly asked questions
Physical relationship and romance can go hand-in-hand to contribute to the health and longevity of your relationship. Here are answers to certain pressing questions that can help you learn how to increase physical intimacy in a relationship:
What are the signs of intimacy issues in a relationship?
If you and your problems are facing intimacy issues in the relationship, it is going to impact the bond that you have. You may start feeling distant from each other, leading to insecurities, misunderstanding and breakdown of open communication.
What does a lack of intimacy do to a woman?
Lack of intimacy can make a woman or a man have doubts about themselves and their relationship. It can affect their self-confidence and their faith in their partner.
Final takeaway
Physical intimacy is an important aspect of most relationships. It can enhance the bond that you share and so, the lack of it can be extremely harmful.
Follow these tips, along with keeping the lines open for sexual communication to improve physical intimacy between you and your partner. Your sex life will gradually progress from being down in the dumps to thriving sex life.
Motivation and willingness are the pivots in enhancing the quality of any relationship.
Share this article on
Want to have a happier, healthier marriage?
If you feel disconnected or frustrated about the state of your marriage but want to avoid separation and/or divorce, the marriage.com course meant for married couples is an excellent resource to help you overcome the most challenging aspects of being married.
More On This Topic
You May Also Like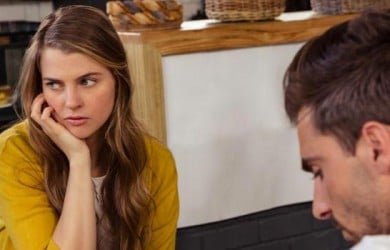 Popular Topics On Married Life