20 Ways to Seduce a Man and Make Him Crazy for You
We are all aware that seduction is a scary word that can trap both men and women in a web of lust, imagination, and love, and some might not see it coming. It's like a drug that slowly invades you and your thoughts, and sooner or later, you find yourself addicted to that person.
Do you know how to seduce a man? Do you think you have what it takes to make him addicted to you?
Some might say that seduction is a work of art, and some may say it's a lustful act for those who want to get everyone they like. Seduction is a form of self-expression, and those who know how it works love how they can be themselves while enticing the opposite sex.
How do you define seduction?
Seduction is a method wherein a person uses techniques to persuade someone to have a physical or romantic interest in you. Most of the time, seduction ideas are used to satisfy carnal desires.
We can apply seduction in different situations.
You can do it in a bar if you're sexually attracted to someone, or you can also apply this with your partner to improve your sex life. But for sure, we discourage using it in seducing a married man.
Some people seem like a pro in seductive body language. That's why sometimes it's so tempting to learn how to seduce your man sexually.
Do you know how to seduce a man? If you want to learn, read through.
The art of seduction
The reason why many call seduction an art is because it is. It's not a battle of beauty or a voluptuous body – it's a game of psychology. Anyone can know how to seduce a man, but not everyone can apply it. It's something you need to master, and once you do – you're going to play it so well.
In the art of seduction, you must know yourself first. You must be confident about what you can offer, and you also need to know your target. It doesn't matter if you want to know how to seduce a married man or a man who may seem uninterested in you in the first meeting; in fact, these are some of the most thrilling prey for a seductress like you.
What matters is how you can learn the personality of your target and put your expertise to the test.
Thrill-seeking way to get a man
An effective seductress has qualities and traits that make them effective in what they do. They threaten relationships because they know what they want and won't stop at anything to get it. The thrill of the whole act is like fuel that ignites a seductress' passion. Wondering what are the traits of women and how they seduce? Let's get a glimpse.
1. Sex appeal
Women who know how to seduce a man have an abundance of sex appeal, and she isn't afraid to use it.
A confident woman is different from a woman with sex appeal; that energy attracts the opposite sex, like how Cleopatra has enticed the men in her era.
2. They know what to say and when
These women know what to say, how to say it, and when. They may not talk too much, but when they do, it's different. They are silent, but they're studying you so they know when they can strike.
Steph Anya, LMFT, talks about active listening, communication barriers, and practical tips for better communication.
3. Married men are like the forbidden fruit
If you are married or in a relationship – be aware because you might be a good target. The thrill level is so high that they have to work more to get your attention.
4. They have a way to control what men think
Don't you see how they are available at the right time and moment? Do you feel that they go unavailable when these women have your attention? This makes the chase so exciting, enticing the men and leaving them baffled, and now they go after you.
20 Proven how to seduce a man and make him crazy you
Now, go ahead and try it on your own. If you feel that you have it in you and you want to try to learn how to seduce a man, then here are some tips for you:
1. Make eye contact
This is one of the most subtle but effective ways to catch someone's attention, and no, we don't mean usual eye contact. Gaze into the person's eyes and stay. Feel your sexiness, and your aura will manifest itself through that gaze.
If he's checking you and your eyes meet – you've already communicated. Don't be shy and smile, or if you are having a drink – drink it but don't remove that eye contact. It's fun and sexy at the same time.
2. Wear flattering clothes
Please wear clothes that flatter you, and it doesn't mean you have to wear revealing clothes. Remember that most men love mystery. If you show some cleavage, maybe wear some full pants. Entice your target and be close just enough for him to notice.
3. Smile
That genuine smile while looking in his eye or while you talk with each other is such a playful way to spice up any conversation. Don't try to fake it, though, be genuine, and you'll see how much this attracts men.
4. Body language
Body language works well too. How you act when you are with him will show who you are. Leaning a little bit towards him when he's talking is enough, or just smiling at him and even how you bite your lips can count.
5. Touch
Gestures of touch are an amazing way to know how to seduce a man with touch, and we don't mean hugging him. We mean that little tap on his back when greeting him slowly, gliding your warm hands into his arms, or that little concerned act of fixing his hair can give electricity to any man.
6. Use the sexual tension build up to your advantage
When you feel that there's already some sexual tension between the two of you, you'd want to step up the game on how to seduce a man sexually in bed.
Don't be afraid to be in an awkward situation like being alone with him in the office or accidentally brushing your behind with his legs. If you feel a little hot, you can stir up the game and touch his arms when asking for something.
7. Kiss, but softly
If you want to kiss him, do it passionately but don't go all the way. Not yet. Remember, you are just seducing him, and you want that lust building slowly and killing him inside to hold and touch you. Kiss him slowly and passionately and then stop and go. Don't forget to make that sexy "come and get me" eye contact.
8. Wear perfume
Touch is not the only way to seduce a man. Other seduction ideas include wearing perfume. Our natural scent can attract the opposite sex, but certain perfumes can also do that.
Another tip to remember is not to put too much. We want a subtle, alluring scent that will catch his attention and make him want to be near you.
9. Have fun with him
Seducing your man isn't always about going to bed and having sex. Did you know that male seduction techniques include having fun?
Aside from lingering touches, magnetic stares, and alluring body language, most men find it irresistible to be with someone fun, spontaneous, and adventurous.
So, if you want to seduce your man, then make sure that you spend quality time together as a couple.
10. Show confidence
A confident woman seducing a man is not uncommon. There is something sexy with a woman oozing with confidence. Even without trying, they catch men's attention and make them want her.
So the next time you want to learn how to charm a man, be confident and beautiful.
11. Whisper something
One of our favorite tips to seduce a man is to whisper something to him. If you are in a bar, you can use loud music as an excuse to whisper something to him.
If you're already a couple, you can also whisper naughty things to your man while you're in bed. The titillating sensation of your warm breath is among the good seduction techniques in bed.
12. Lick and bite your lip
If you're not yet a couple and looking for subtle seduction tips, then licking and biting your lips is one of the classics. It could pass as a form of habit or mannerism, but bet you, and his attention will shift on your plump lips. He won't be able to focus after seeing you licking and biting your lips.
13. Stop abruptly
Teasing may be one of the best ways how to seduce your man sexually. Showing signs and then stopping abruptly can work on potential partners and couples.
Giving signs and stopping can make him crazy about you for potential partners. If you are already a couple, kiss him, tickle his senses, and stop. Don't worry, you're not mean, you're just being playful.
14. Be naughty with foreplay
For couples who want to entice their partners, learning how to seduce men with body language is your top bet. Use foreplay to show your partner that you're into him and have new techniques.
Learning how to use adult toys can renew the fire of your sex life. You must keep the fire of sexual intimacy burning in your relationship.
15. Ask him to help you zip your dress
Another how to seduce a man pro tip for couples is to be naughty with your partner.
Try asking him to help you unzip your dress, and don't forget to show him the back of your neck. Your perfume, sexy neck, and the gesture of slowly unzipping your dress will lead to a pleasure zone.
16. Be alone with him
Do you know how to seduce a guy when you're with friends? Well, get him all alone and then push him into a corner.
Naughty.
Being alone with him not only gives you a flirty chance, but your fierceness will drive him crazy. Try kissing him and pulling back. Look him in the eyes and go back to your friends. Just remember it should be consensual.
17. Show off how brainy you are
Did you know that you could learn how to arouse a man with words? Some men find intelligent women very sexy. So, don't be afraid to join a healthy discussion and give your input on things that matter.
18. Seduce him on the dance floor
You can learn how to seduce a man without saying a word by showing him your dance moves. If you're in a bar, show him how you dance and let your body talk to him.
Be confident and show your talent, and while you're dancing, don't forget to make eye contact. He'll know your message is for him.
19. Ask intimate questions
Here are other seduction techniques to use on men. Ask him naughty, provocative, and intimate questions.
Ask him if he's open with role-playing games, his signature bedroom moves, what turns him on, and what was the naughtiest experience he can share.
Make sure you maintain eye contact and listen to what he says.
20. Don't be too obvious
Seducing a man only means one thing, you like him. However, seduction is very different from throwing yourself at him.
That would be a total turn-off from his side. Seducing him means you're teasing and offering, but not begging.
Why seduce your man?
Some may ask, why find ways to seduce a man?
Wanting to learn how to seduce a man is not bad at all. The art of seduction is just using your alluring characteristics to entice and ignite your man's carnal desire.
Seduction can mend marriages when sexual intimacy turns cold. It can make way for new relationships and healthy partnerships better.
Just a little reminder for all those who want to use these tips.
Use them for enjoyment, potential relationships, and strengthen your intimacy with your partner. Don't use seduction techniques to woo a man who's already committed.
Conclusion
How to seduce a man today can come in many forms. Even with simple chats, you can already start your game, but the last secret you will need to know is that you don't need to go overboard.
Learning how to seduce a man can be fun and exciting, and who knows, you might meet "the one" in the process. Knowing how to seduce your partner makes your relationship exciting for all couples.
Remember that seduction is an art, a slow art that ignites imagination, passion, lust, and thrill. That's why most men go gaga over women who know how to seduce – it makes their libido alive. So if you plan on doing this, stay subtle and enjoy each game you will play.
Share this article on
Want to have a happier, healthier marriage?
If you feel disconnected or frustrated about the state of your marriage but want to avoid separation and/or divorce, the marriage.com course meant for married couples is an excellent resource to help you overcome the most challenging aspects of being married.
More On This Topic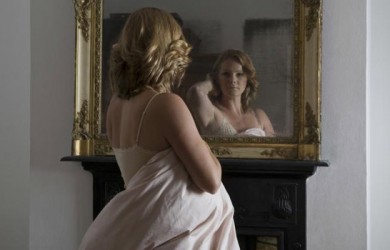 You May Also Like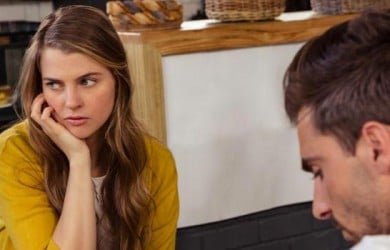 Popular Topics On Married Life