25 Ways to Please Your Man
When you are in a relationship, one of the things that you want to achieve is to be the best in bed.
You start asking yourself questions like how to please a man or pleasure your man in bed, and that's normal.
You would be excited to know that there are so many different tips on pleasing your man, and you would want to try them all out.
Why is it important to keep your sex life exciting?
At the start of every relationship, the fire of desire is uncontrollable. It's one of the best, most addicting feelings you can have when you're in love.
However, as the relationship progresses, even if you're totally in love with each other, the sexual desire that you once shared starts to diminish.
We all know that sexual intimacy is one of the critical ingredients of having a successful relationship, right? That's why it's up to us to keep the fire of desire burning, and to do this; we must know how to satisfy our partner.
All of you should know how to keep your man happy in bed, and these tips will make your partner happier.
25 different ways to please your man
What is the best way to please your man sexually or pleasing a man sexually?
Are these questions familiar to you? Have you asked yourself this question, only to end up more baffled than before?
Don't worry because we are giving you 25 different ways on how to please a man.
1. By wearing something nice
By nature, men are visual creatures. This means dressing nice is one of the things to do to please your man.
Skip those baggy shirts and pajamas, and wear something sexy. Buy some sexy silk lingerie or lacey underwear.
Believe it or not, these types of garments are comfortable, plus they can make you feel sexy.
See the pleasure in his eyes as he looks at you. See how he appreciates how that soft silky lingerie compliments your curves and skin.
2. Please your man by being naughty
There is something about being naughty that can turn a man on in bed.
Maybe it's the attitude or that sexiness that your aura has that makes men fall prey to that naughty side of yours.
Once you have mastered the art of being naughty, he'll immediately know. Your eyes will have that look that seems to invite him. The best way to keep your man happy in bed is to act naughtiest.
Related Reading: 14 Naughty Sex Ideas For Couples For A Steamier Sex Life
3. By giving him a lap dance
One of the ways to please your man sexually is to treat him with a sexy lap dance.
Surprise him. Wear something cute or naughty – your choice. Have him sit down on a sturdy chair, play some sexy music, and show him how good you are.
You'll see that undeniable smile on his face, showing how much he's enjoying your treat.
4. By showing him he's irresistible
Men love it when you are vocal about wanting them.
It's easy to know how to please your man. You have to let them know that they are irresistible. A boost in their ego will go a long way for them.
While making love, whisper in his ear how you've yearned for his body all day or how he makes you wet.
Related Reading: How to Attract Women and Be Irresistible
5. By trying something new
Make your man happy by trying something new and fun with him.
To keep your sex life alive and exciting, you need to set aside your shyness and be open to new adventures.
If you're not yet too comfortable, try to talk with him and be open to trying at least one new thing at a time.
Soon, you'll see how addicting it is to explore.
6. Please your man by teasing him
Men love being teased. As his excitement builds up, and so does his inner animal.
There can be many ways to tease a man. Here's an example.
Start by sending him sexy photos while he's at work, then, when he goes home, whisper something naughty, but don't let him grab the prize just yet.
In bed, tickle his senses with sensual kisses, but don't allow him to touch you. Wait until he can no longer contain the excitement.
Related Reading: 8 Qualities of Women That Attract and Keep a Man
7. By listening to him
Pleasure your man in the bed by listening to him.
Even in bed and in lovemaking, trust, communication, and respect are important. When you are trying something new, you want to listen to each other if it's making you feel good or not.
You won't enjoy something if one of you is doing it because they have to. If your partner isn't comfortable with your suggestion, talk about it. Make him happy by listening to him.
8. By having fun
The best way to please your man is to have fun.
The world is full of challenges, and when your man comes home to you, he wants to unwind and be happy.
Aside from preparing a hot meal for him, you can also watch a movie, drink some beer, and of course, end the day with sensual lovemaking.
9. Please your man by taking control
By taking control, you can start pleasing a man sexually.
Men love it when you take control, especially in bed. It's like a whole level of pleasure when it's the woman who would be on top and drive him to the peak of climax.
Aside from that, a woman who takes control is so sexy.
Related Reading: How to Deal With a Controlling Husband
10. By showing him new tricks
Learn new tricks in bed, and you'll know how to please a man.
Get him addicted to you and your performance in bed. Learn new tricks and surprise him.
You will see just how much your man appreciates a woman who knows how to pleasure a man.
It can also be a great way to bond and enhance your sexual skills.
11. By praising him
Make sure that you please your man by praising him for his good deeds.
Over time, even if he's not letting you know, his confidence might start to decline. Your partner wants to be praised if he has done something good, and this goes in bed as well. If he was able to fulfill your fantasy – let him know that he was amazing in bed.
Related Reading: How to Compliment a Guy- 100+ Best Compliments for Guys
12. By taking initiative
Keep your man happy in bed by taking the initiative.
Even if he's not vocal about it, he secretly wants you to take the initiative and ask for it. If you want him to go down, let him know.
A woman who knows what she wants and can let her partner know is so sexy.
13. Please your man by giving him a full-body massage
Men love it when you give them a full-body massage and, of course, with a happy ending.
Who would say no to a full-body massage? There is nothing like a relaxing massage after a tiring day. The best way to end it is with sensual lovemaking.
Related Reading: 10 Romantic Gestures for Her to Show Your Love
14. By slowing down
Men find it so sexy when the foreplay is slow and sensual.
If you think men like it rough all the time, then you are wrong. Most men would appreciate it if you would slow it down.
They also love the sensual feeling of the slow burn and how foreplay slowly builds up, leading to a climax that you could never forget.
15. Please your man by trying out sex toys
Sex toys are a fantastic addition to your sex life.
Many couples are too shy to try out or even talk about trying sex toys. Go past this and initiate the conversation.
Once you know you're in the same boat, add sex toys to the many things to do to please your man.
Start with small sex toys, and see how it goes. You can always try something new, and you can do this by creating a bucket list.
Also Try: How Much Do You like Sex Toys Quiz
16. Please your man by fulfilling fantasies
All of us have secret fantasies. Surprise your man by fulfilling his sexual fantasies.
Consider yourself as a pro on how to please a man when you want to fulfill sexual fantasies. This is a whole new level and will require both of you to agree to some terms.
Role-playing is included in this sexual play, and it can be so fun to fulfill each other's fantasies.
17. By showering him with slow hot kisses
Men love receiving kisses.
Who doesn't love kisses? Just embrace him and kiss him. You can also wake him up with sensual kisses and even see where it goes. Kissing is included in physical intimacy, and it's nice to be close with the person you love.
Also, kissing often leads to something more like cuddling and even making love.
Related Reading: Top 7 Reasons Why Kissing Is Super Important in a Relationship
18. Please your man by talking dirty
Moaning while having sex can be arousing. Take it to a whole new level by talking dirty.
Men love women who know how to talk dirty. Those words have an effect that increases the pleasure of sex. You find yourself uttering those words because of the extreme pleasure you're experiencing.
19. Please your man by having sex in different locations
Learn how to please a man by making him experience the thrill of doing it in different locations.
Like those sexy movies where a woman grabs you and starts kissing you in the garage. Who doesn't love the thrill of experimenting with different places?
Kitchen, stairs, or even in your backyard, there are so many available spaces that you can try.
20. By waking him up with lovemaking
Initiate sex while he's sleeping and let him wake up aroused and ready.
Of course, we would only do this if he had slept a good 8-hours already. We wouldn't want to wake someone who's still tired.
Take the initiative and straddle him. Soon, he'll open his eyes and smile, and he might take over.
21. By going down on him
Surprise your man by going down on him.
This is one of the best ways to please your man, and he would surely be addicted to this. Go down on him while he's relaxing or while he's drinking his beer.
He would sit back and enjoy the view and the pleasure.
Related Reading: 20 Best Oral Sex Tips – How to Give a Great Blow Job
22. By adding different sensations
When you are down there, try to incorporate different sensations.
Get a few iced cubes, chocolate syrup, and whipped cream. It's better if your man won't see this. It's better if he's blindfolded so that his sensations are heightened.
After a few minutes of playing with his shaft, try to suck on an iced cube, then go back. He'll go crazy with the new sensation. Do this with the other props as well, and he'll be shouting your name.
23. Please your man by trying different positions
Be flexible and please your man with different sex positions.
Get a copy of the Kama Sutra or invent your own sex positions. Enjoy and try out each one as you make love in different locations.
Watch this video to be a better listener to your partner:

24. Please your man by making eye contact while you reach orgasm
This is a trick that will please your man's carnal desires.
When you're both near climax, don't close your eyes. Instead, open them and look into each other. The sensuality of reaching the big O will show in your eyes, and you'll see just how sexy it can be.
Related Reading: The Power of Eye Contact During Sex
25. By staying faithful
Your faithfulness is the best thing that can please your man.
Being with someone faithful is one of the best happiness that you can ever have. Sex is fantastic when you are in love.
Conclusion
Wanting to know how to please a man is already an act of love.
You want to please your man because you love him, and you want to keep your relationship strong, happy, and exciting.
By following these tips, you'll find yourself very busy with new ideas.
Learn new sexual skills, communicate, have fun and enjoy these fun and sexy ways to please your man and yourself as well.
Share this article on
Want to have a happier, healthier marriage?
If you feel disconnected or frustrated about the state of your marriage but want to avoid separation and/or divorce, the marriage.com course meant for married couples is an excellent resource to help you overcome the most challenging aspects of being married.
More On This Topic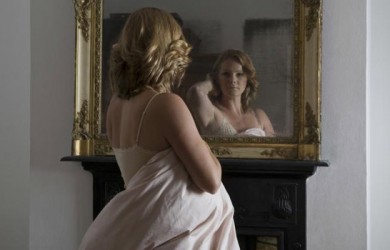 You May Also Like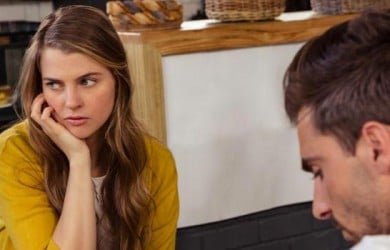 Popular Topics On Married Life