20 Signs You Are in Love With a Sexually Submissive Man
Because of movies, books, and even vlogs, people are slowly embracing the reality of BDSM and how it works.
Still, there are many things that most of us don't quite understand.
An example would be when we are talking about the subject of a sexually submissive man.
Most of us would think of a man who is weak, shy, and someone who can't stand up for himself.
This is not what a submissive man looks like. A submissive male can be confident, physically fit, smart, professional, and a wonderful family man.
Also Try:  What Is Your BDSM Personality Quiz
Being submissive in bed vs. being submissive in your relationship
What is a submissive man? What's the difference between being sexually submissive and just being submissive in your relationship?
You may want to know how to tell if a man is just sexually submissive or is submissive in your relationship.
There are a few differences when it comes to male-submissive behavior between a sexually submissive man to a submissive person in a relationship.
A sexually submissive man:
allows his partner to

sexually submissive male

of their sex life

he gets attracted to aggressive female behavior

outside of the bedroom, they are equals

there is no power struggle
A submissive man in a relationship is someone who:
chooses to be submissive sexually and outside the relationship

he willingly allows himself to follow the lead of his partner

there may also be a power struggle
What's inside a submissive man's mind?
Some may ask, "How to be a submissive man?"
Being submissive to your partner is not something that you will learn. It's who you are. It is what makes you happy and turned on.
The reality is many corporate bosses are submissive men. Why is that?
Most of these powerful bosses are always the one who has the last say. They make the rules and are always in control. When they get home, they yearn for something different.
They crave powerful and dominant women.
That's the reason why Dommes exist. They provide pleasure and satisfaction to men who want to be dominated.
20 signs you're in a relationship with a submissive man
What if a submissive man is in a relationship? Are there clues to know if you're in love with a sexually submissive male? Or maybe, you're already married to a submissive husband, and you're not aware of it.
Here are 20 signs that you are in love with a submissive man.
1. He wants his woman to take control
He willingly allows you to take control.
Some submissive male traits include allowing you to make the big decisions in your relationships. Your partner also lets you choose what's best for your relationship and even for your kids.
2. He loves it when you are aggressive
His adoration towards you increases when you're aggressive.
If you're tired of being submissive to a man, then there are men who would like it the other way around.
His heart would flutter when you are aggressive, not just in bed, but even in your everyday life.
3. He is not interested in getting the upper hand
Don't worry. You can take the lead.
One of the most common submissive man characteristics is that he allows you to have the upper hand. He won't even question you or your decisions.
4. He looks up to you
A submissive man literally looks up to you.
This may be weird for some, but being physically under his woman excites a submissive man. He may even choose to sleep on the floor from time to time to feel that he's below you.
Related Reading:  30 Signs He Cares More Than He Says
5. He's turned on by successful women
Looking at women in power makes him excited.
We're talking about a man who loves to see women speak in public. He has crushes when he sees women who have power. It's the opposite of the misogynistic behavior of certain men.
6. He loves it when you handle your sex life
He gets turned on when you do what you want with him in bed.
If you want to pleasure a submissive man, do what you want and be aggressive with him. If you love trying out role-playing games in bed, he would always choose the submissive character.
Dr. Esslin Terrighena explains the psychology of BDSM. Watch her video here:
7. High heels are a big turn on
High heels make a woman confident.
A sexually submissive man knows this, and he views you as a powerful woman when you're in heels. He might even show interest in your feet and toes.
8. A certified old-fashioned gentleman
Being a gentleman is nice, but is he overdoing it?
A submissive man will go all out when putting his woman first. He would open the door for her, carry her belongings, ask her to go inside first, etc.
It's their way of showing how a woman should come first – in every way.
Related Reading: 15 Ways on How to Be a Gentleman in Relationship
9. He loves it when she has an attitude
Some men hate it when you become mean to others, but for a submissive man, it's pleasurable.
Have you ever scolded an employee? Have you ever shown someone your superiority? This is a sight that is enjoyable for a submissive male.
10. He supports female bosses
Most men will boast about how great men are, but not submissive men.
For subs, female superiority is the best thing there is. They would cite examples about female leaders, rich and powerful women bosses, and just how amazing women are.
11. Penetration is not his priority
When it comes to lovemaking, submissive men don't prioritize penetration.
They would prefer being rejected and sometimes even humiliated and punished. Your boyfriend would like it better if he would be the one pleasuring you.
12. He loves to serve you
Finding a man ready to serve you and please you, isn't this a dream come true? You can ask him to pick up the kids, wash the dishes, or do the laundry and he would do it with a smile.
For most women, this is indeed a dream come true. A man who will prioritize his girlfriend or wife instead of other things may mean that he really loves you or that he's submissive in your relationship.
Also Try: Are You Dominant or Submissive in Your Relationship Quiz
13. He shaves – everything
Is your man smooth like a baby?
Does he shave his leg hair, pubic area, chest hair, and even his armpit hair? While there are men who do this out of vanity, this is also a common trait among submissive men. It makes them look and feel vulnerable.
14. He wants you to take him and have your way
When doing foreplay, does he love it when you're being aggressive?
If he loves it when you throw him on the bed and do what you want to him, then he may be a sub. He may love being blindfolded and being punished too.
15. He loves when you wear something naughty
What you wear can define you.
That is why some submissive men get turned on when their wives wear something naughty. It can be because of her red stilettos, black coat, body-fitting dresses, and even red lipstick.
16. He's okay with being punished
Punishing your spouse? That's a treat if you ask a submissive man.
It's a giveaway if you want to know if a man is sexually submissive. He would love it if you would tell him to sleep on the floor or get things for you. If you get kinky and punish him, that will arouse him even more. He might even ask you to be his domme.
17. He is willing to please you the best he can
He's your slave – in bed.
Does he love it when you tell him what to do? You might notice that he doesn't even try to ask you to satisfy him. It's because he's already getting turned on when you ask him to please you.
18. He is a wonderful father
A submissive man in a relationship is a great father.
They would be present in their child's lives. He'd be hands-on and would even offer to change those soiled diapers. Most often, if this couple would get divorced, he would be the one who would battle for custody.
Also Try: What Kind of Dad Will He Be Quiz
19. He knows how to clean, and he does it well
When you ask him to clean the house, he'd do it and be happy about it.
Submissive people have a fetish for doing chores like cleaning, massaging your feet, cleaning your shoes, etc. It somehow gives them satisfaction.
20. He gets turned on when you demand something
To be submissive in a relationship, you should be the one who will oblige. No buts, no ifs, just being happy whenever you are given something to do.
It's the sub's purpose. So a demanding wife or girlfriend is a delight for them. You may think that he's just super kind, but it also gives him happiness.
The more demanding and authoritative you are, the better.
Conclusion
If you think you are in a relationship or are in love with a submissive man, then it's up to the both of you how you will make it work in your relationship.
If your partner is indeed a submissive man, may it be sexually or even in your relationship, you have to please him by being his domme.
Communication will play a major role so that you can both be happy.
Every relationship is different, and how you will make it work will depend on your mutual agreement.
If being married to a submissive man is causing misunderstandings or issues in your relationship or family, then it's best to talk to a therapist.
A professional can help you with your relationship and make it work.
Related Reading: 25 Ways to Please Your Man
Share this article on
Want to have a happier, healthier marriage?
If you feel disconnected or frustrated about the state of your marriage but want to avoid separation and/or divorce, the marriage.com course meant for married couples is an excellent resource to help you overcome the most challenging aspects of being married.
More On This Topic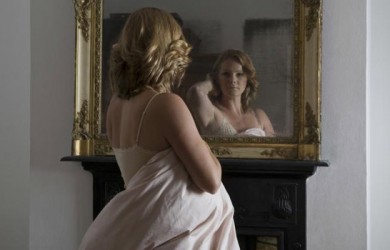 You May Also Like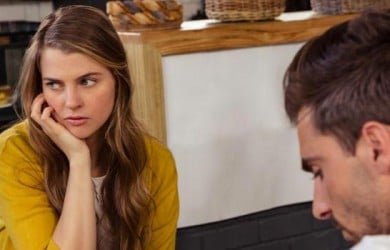 Popular Topics On Married Life