30 Ways on How to Initiate Sex With Your Partner
Most people would probably agree that sex is an important component of an intimate relationship, but some may be nervous about how to initiate sex, especially in a new relationship.
Fortunately, there are ways to break the ice and initiate sex for the first time while keeping the partner comfortable.
Even those who have been together for a significant amount of time can learn something about how to initiate sex, especially if one partner is always asking for sex and the other partner never initiates.
Why should you initiate sex?
It is important to initiate sex and to know how to do it correctly. This is because, without the act of initiating sex, your partner may feel unwanted or may not know that you even desire sex.
In addition, when sex is not initiated in a way that works for your partner, they won't always be very turned on or interested in sex.
So, in summary, it is important to make an effort to initiate sex in order to get your partner to want to have sex in the first place.
Beyond this, it is essential that you figure out how your partner prefers to initiate sex. Your preferred style may be different from your partner's, and you can never assume that what works for you will also work for them.
You can also never assume that your significant other will make a move or let you know every time they're in the mood for sex. This is another reason that initiating is so important.
If you don't take a chance and offer an invitation to have sex, the two of you may miss out on an opportunity.
Another problem that may arise in relationships is that one partner, typically the male, always assumes the responsibility for initiating sex. This can make him feel pressured or as if his partner is not actually interested in sex.
If you are a female in a heterosexual relationship, your partner will likely appreciate it if you take some of the pressure off of him and ask for sex once in a while.
Related Reading: 

Best Sex Positions to Connect with Your Spouse
Why are people nervous about initiating sex?
While initiating sex is important, people may still have reservations about how to initiate sex.
As experts explain, a major reason people may be anxious about initiating sex is that they fear rejection. Their partner may not be in the mood and may turn down their advances. We all want to feel desired.
So, rejection can come as a string, but you can get over the fear of rejection by practicing your response to it.
For instance, you might thank them for their honesty and express that you respect them for setting a boundary. It is also helpful to keep in mind that if someone rejects your attempt to initiate sex, it probably says something about what is going on with them and nothing about you.
Maybe they are having a bad day or simply aren't feeling confident in their own skin at the time.
You should also remember that trying something for the first time is always a little anxiety-provoking, whether it is learning a new skill or trying a new exercise class at the gym.
Having sex with a new partner is no different. The first time may make you nervous, but once you get through the initial encounter, it will come more naturally in the future.
30 Ways to Initiate Sex With Your Partner
How to initiate sex with your partner will depend on their preferences, as well as whether you are initiating sex in a new relationship or trying to spice things up in a long-term relationship.
Having a conversation beforehand may be helpful, to ensure that both of you are on the same page. It may be as simple as having a chat about cues you and your partner send when you're in the mood for sex or asking them how they would like to be invited to sex.
Once you get an idea of where you stand or what your partner likes, here are 30 ideas for initiating sex:
1. Use a direct method
Simply ask if they would like to make out or go to the bedroom. Your partner may appreciate you taking the lead.
2. Put it in writing
During the workday, send a flirty text message or email to signal to your partner that you're in the mood. This can set the stage and make it easier to initiate sex once the two of you are together again in the evening.
3. Use nonverbal cues
It may be as simple as grabbing your partner's hand and taking them to the bedroom or grabbing them by the thigh. Establish some nonverbal cues ahead of time, so you can communicate to each other when you would like to initiate sex.
4. Offer a morning sex invitation
Since testosterone levels tend to be higher in the morning, sexual desire is also usually higher at this time of day. Asking for sex in the morning can be the best way to initiate, especially if you have busy schedules or have been struggling with a low sex drive.
5. Schedule it
While it may seem boring or old-fashioned, sometimes scheduling sex is the best option, especially for couples who have hectic lives or who do not agree about who should initiate sex.
With a weekly session scheduled on the calendar, there is no room for a rejection or hurt feelings. This method of initiating sex also communicates to your partner that intimacy is a priority.
6. Talk about past sexual experiences
While some people prefer physical foreplay, others enjoy connecting verbally before having sex. You can get each other in the mood by discussing past sexual experiences, such as something you tried together earlier in the relationship.
7. Develop code words
Just like a visual cue, such as rubbing your partner's leg, may signal that you'd like to initiate sex, you and your partner can establish some code words you can use to communicate that you're in the mood.
For instance, you might ask your partner if he is in the mood for something salty to eat.
This can be especially helpful if you don't want children to know what's going on, or looking for playful ways to determine if your partner is interested in some time between the sheets.
8. Be specific about what you want
If you know exactly what you want, don't be afraid to ask for it.
Experts recommend describing exactly what it is that you want because it can make it easier for your partner to get in the mood. You might mention that you'd like to go down on them or that you'd like to have a quickie on the living room couch.
9. If the relationship is new, have an open conversation
While the above ways on how to initiate sex may be more geared toward established, long term couples, sex in a new relationship may look different.
It is never safe or respectful to assume that just because you have been going on dates or perhaps kissing, that your new partner is interested or ready for sex.
If you have been casually dating someone new and you're ready to initiate sex, you might tell your partner that you've enjoyed going on dates and getting to know each other, but you'd be interested to know if they would like to take things further.
You might mention that you enjoyed kissing them when you parted ways the other night, and you'd like to try again in your apartment and see where things go. See how they respond, and whatever the answer, be respectful.
10. Discuss preferences if you are asking for sex in a new relationship
How to initiate sex if you don't know what your partner likes or likes? Sounds difficult, right?
Another helpful conversation to have in new relationships is one surrounding your partner's preferences for initiating sex. Perhaps you have had sex a few times or are simply talking about the possibility of spending some time together in bed.
Whatever the case, a direct conversation about how your partner wants to initiate sex is beneficial. You may ask, for instance, if he prefers that you initiate sex by directly asking or if he prefers more subtle cues.
Related Reading

: 

How to Talk Openly About Your Sexual Desires With Your Spouse
11. Take turns initiating
If you are looking for creative ways to initiate lovemaking, especially in a long term relationship, you might consider taking turns. Alternate who takes turns initiating after your weekly date night.
12. Start with a massage
If you are looking for new ways of how to initiate sex with your wife, a massage maybe your go-to. Set the stage by starting with a back massage and moving downward. This is sure to relax her and get her in the mood.
13. Dress the part
Try on a seductive outfit, or wear some new lingerie to bed. This can communicate to your partner that you're in the mood and reignite some of the sparks from the early days of your relationship.
14. Try a passionate kiss
Instead of a quick peck on the lips, try giving your partner a long, deep kiss to communicate that you're in the mood for sex.
15. Surprise them when they wake up
If you are looking for a new way of how to initiate sex with your husband, you might surprise him by waking him up with oral sex.
16. Stop waiting for the perfect conditions, and just go for it
If you wait for the perfect moment to have sex, it will never happen. If the mood hits, go ahead and initiate. The worst thing that can happen is your partner might not be in the mood, but it's nothing to take personally.
17. Tease them after a shower
Instead of putting clothes on immediately after getting out of the shower, walk around naked. This can be a cue to your partner that you'd like to initiate sex.
18. Sleep naked and cuddle
If you're having trouble getting in the mood, it can be helpful to cuddle up naked in bed together. Press your body against his, and slide your hand down his stomach as you cuddle to initiate sex.
19. Consider taking control
In a long-term relationship, you may sometimes have to take control. Give your partner a sex invitation by unbuttoning their shirt or climbing on their lap while you're watching TV together. This sends a clear message that you're initiating sex.
20. Shower together
Lathering up together can sometimes be the gateway to a steamy sex session.
Related Reading: 

Sexy Texts for Him to Drive Him Wild
21. Undress in front of your partner
Sometimes, taking off your clothes is enough to serve as a sex invitation.
22. Give your partner positive affirmations
We all want to feel desired by our spouse or partner, so sometimes, asking for sex is not just about directly asking to spend some time together in the bedroom. Compliment your partner's appearance, or tell him how much you enjoy kissing him.
This can be a loving way to establish a connection, and initiating sex can happen from there.
23. Have a conversation about expectations
If you are going to bring up sex for the first time in a relationship, it can be helpful to establish expectations.
Does your partner want to initiate sex spontaneously for the first time, or would the two of you be more comfortable setting a time to have sex once you are both comfortable?
It is important for both of you to be on the same page and respectful of each other's wishes.
24. Flirt with your partner
Foreplay isn't just about kissing and touching. Sometimes a flirtatious conversation is all you need to set the stage for sex.
25. Engage in physical play with your partner
Whether it is wrestling on the couch or dancing in the living room, take time to engage in physical play with your partner. The physical connection can be a playful, fun way to initiate sex.
26. Be supportive
In long term relationships, the stress of daily life, work, and household duties can get in the way of sexual desire. Keep the spark alive by being supportive of your partner.
Lighten some of the load by taking care of the dishes or taking the kids to the park for a few hours to give them some time alone. With your support, your partner is more likely to respond positively to your attempts to initiate sex.
27. Be a little persuasive
It is easy to become stuck in old routines in a committed partnership, but you can spice up your sex life by being a little persuasive with your sex invitation.
Push your partner against a wall and kiss him, or sneak up from behind and kiss his neck. This is sure to send a message.
28. Make a list of things you'd like to try
During your next date night, make a list of things you'd like to try with your partner in the bedroom. When you'd like to initiate sex, suggest that you and your partner refer to the list.
29. Speak your partner's love language
We all have our own love language. For example, some people feel most loved when someone gives them a gift, whereas others feel loved through physical touch. Learn what makes your partner tick, and use it to initiate sex.
If your partner is a physical touch person, initiate sex by cuddling close or beginning with a kiss on the lips and seeing where it leads.
Also Try: 

What Is My Love Language?
30. Try out sex toys
If you are looking for more creative ways to initiate lovemaking, you might consider visiting a sex shop with your partner.
Trying out some new toys can be a fun way to initiate sex. You might even consider leaving one of your new toys out on the nightstand to signal that you're in the mood for sex.
The video below discusses tips to buy a sex toy. One of the tips is first to know who you are buying it for, as some are exclusively male or female and some are unisex. Find more tips now:

Conclusion
There are ultimately endless ways to initiate sex. The best method of how to initiate sex with your partner will depend on their specific preferences and the stage you are in within your relationship.
If you are thinking about how to initiate sex in a new relationship, you should always have a discussion beforehand to ensure that your partner is on the same page as you and ready to have sex.
Would he rather you drop a subtle hint, or does he want you to directly ask?
Being on the same page is helpful and prevents miscommunication and hurt feelings when the mood strikes.
Even couples who have been together for years can benefit from having a conversation about the best ways for initiating sex. You may find that you have different preferences, and you will have to take turns initiating in certain ways.
Through exploration and trying out new methods of how to initiate sex, you can keep the spark alive and make your partner feel wanted. If you never take the risk of initiating sex, you will likely miss out, and the relationship may suffer.
Share this article on
Want to have a happier, healthier marriage?
If you feel disconnected or frustrated about the state of your marriage but want to avoid separation and/or divorce, the marriage.com course meant for married couples is an excellent resource to help you overcome the most challenging aspects of being married.
Learn More On This Topic
You May Also Like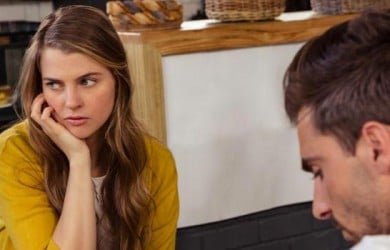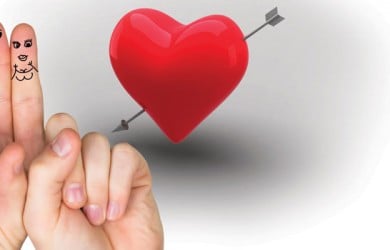 Popular Topics On Married Life