5 Ways to Take Control in the Bedroom as a Man
Knowing how to take control of the bedroom as a man is essential if you want to keep your sex life exciting and your relationship strong.
You can't expect your partner to know exactly what you want, when you want it, where you want it, and how you want it. Helping your partner out is a win-win situation because it keeps the sexual experience exciting for both of you.
In addition, traditional roles concerning sex charge the man with the responsibility of taking control in the bedroom. This includes initiating contact, taking the lead, and making sure that his partner is as sexually satisfied as him.
Unfortunately, some guys lack the skills required for taking charge in the bedroom.
And that's why you need to keep reading this. In this article, you will discover how to take charge in bed and some freaky things to do in bed, things that will blow your partner's mind.
Ready?
What does it mean to take control sexually?
Taking charge in the bedroom can mean different things to different people, but at its core, it usually involves one partner playing a dominant or leading role in the sexual experience. This can include initiating sex and suggesting new activities or positions.
Knowing how to take control of your partner in bed also includes controlling the pace and intensity of the sexual encounter.
It is important to note, however, that sexual control should always be consensual and respectful. It's not about wielding power or putting pressure on your partner. Rather, it's about exploring your desires and boundaries together in a way that feels comfortable and enjoyable for both partners.
Knowing how to satisfy your partner in bed as a man can also imply becoming more assertive and confident in your sexual interactions. This could include being more expressive during sex, discussing your desires more clearly, and setting boundaries.
Finally, taking charge in the bedroom as a man will be determined by your specific preferences. The key is to communicate openly and honestly with your partner to ensure both of you consent to the sexual experience.
7 reasons why men may not take charge in bed
There are many reasons why some men may not feel comfortable taking charge in bed. Some common reasons include:
Fear of rejection or failure

Lack of confidence or

self-esteem

Not knowing what their partner wants or likes

Feeling pressured to perform

Being inexperienced or unsure of how to take the lead

Believing that taking control is not "masculine"

Concerns about consent and respecting their partner's

boundaries

.
All these are valid fears. Don't beat yourself up if you start fighting any of them. Instead, focus on improving your communication skills, as studies reveal that partners who effectively communicate their sexual desires tend to experience healthier sex lives.
10 ways to take control in the bedroom as a man
Are you seeking a better sexual experience as a man? Here are 10 simple but powerful ways to take control in the bedroom as a man.
1. Take the Lead
Although this may sound cliche, one of the most effective pieces of advice on how to take control in the bedroom as a man is to just take the lead.
Men who take the initiative are admired by their partners, especially in heterosexual relationships. Whether it's just kissing, cuddling, or sex, taking the first step means you're in command.
Even if you're out for a walk, hold their hand tightly as this could be a way of asserting yourself.
Do you know the best part? It doesn't have to be complicated. Simply begin with kisses, and when the excitement begins to rise, lead your partner to the bedroom (if you want to).
They'd be more likely to respond quickly and go with the flow as you've already started a heady makeout session.
2. Spend more time on foreplay
In addition to setting the pace for sex, effective foreplay helps you bond with your partner, as science has revealed.
We know it sounds corny, but no one can deny the importance of foreplay in the lovemaking of a man and woman in bed. If you want to take control of the situation, consider prolonging foreplay.
Unless, of course, you're planning a quickie on the kitchen table, which is something else entirely. But in that case, take the initiative to prep your partner and get them in the mood.
Related Reading: 

30 Foreplay Ideas That Will Surely Spice up Your Sex Life

 
3. Discuss her most comfortable area
This applies most to you if you have multiple rooms and beds in your house.
You don't have to ask when you're having a pillow talk. Instead, ask when you're making love. Something as simple as "did you like what I did to you?" can make a world of difference to your partner.
Sometimes, allow them to be on top. Show them that you know what they enjoy and give them more pleasure each time. For that, your partner would love you to the moon and back.
Related Reading: 

30 Signs You are Getting Too Comfortable In A Relationship
4. Decide the position
Decide on a position if you want to take control in the bedroom as a man. Don't take the same position every time you make love.
Keep the final position as a surprise for your partner. Choose a position that will provide you with more control and access. Some positions are more pleasurable for women, and she would appreciate it if you chose those.
Then again, feel free to learn about more positions with your partner. Look up new positions online, and discuss them with your counselors and relationship coaches. Talk to yourselves and come up with a list of sexual positions you would love to try out next time.
5. Learn to experiment with different positions
One of the tricks to please your partner in bed is to always be ready to experiment with new sex styles. Sticking to one style for too long makes sex boring and arduous. You don't want that.
After coming up with a bucket list of styles to try out, it is time to swing into action. Tick those styles off your list and note the ones that unleash the passion in your partner. Those are the ones to bring up again in the nearest future.
Being experimental will help you maintain control and spring surprises in your relationship, which your partner will always appreciate.
If you don't want to surprise them, on the other hand, have a conversation about it and see if they agree. Who knows? They may have some ideas of their own as well.
6. Whisper into their ears
Do you want to take your partner to the moon while making love? Don't ignore their sense of hearing. What you whisper into their ears at this time can leave a lasting impression on their hearts and improve the bond you share.
Whispering sweet nothings in your partner's ears is an excellent way to get their attention. If you're into it, add in some dirty talk and you're ready to take charge as a man.
Telling your partner what you intend to do in bed is a great way to gain control in the bedroom as this would pique their interest and turn them on.
Men who can whisper, talk, and moan during sex have a greater ability to control and satisfy their partners in the bedroom.
7. Create the mood
How to take control in the bedroom as a man? Set the mood first. Sex is not a marathon where all you do is race to the finish line. Taking your time to create the mood is another subtle way to assert your authority in bed.
The good news is that there are a million different approaches you can take.
Light a few candles and listen to some music. Making a couple of cocktails could even suffice. It will be easier for you to take the lead and maintain control if you are the one who creates the environment that puts you both in the mood for sex.
8. Explore sex-related material together
This one requires some research, but it's excellent for taking charge in the bedroom. Look for books or instructional videos that provide sex advice or position suggestions, and read or watch them with your partner.
Your partner will appreciate the fact that you're open to some sexual experimentation. Simultaneously, you can take the initiative by showing them the things you want to try in the bedroom.
9. Be confident
Do you know that confidence is attractive? One of the easiest ways to take control in the bedroom as a man is by being confident. Don't be afraid to express your desires or take control in the bedroom, but also remember to listen to your partner's needs while at it.
If you want something, take it, try it out, and talk about it. Don't assume your partner will know because they won't.
10. Look attractive and sensuous
If done perfectly, this can switch the mood from disinterested to passionate within the shortest possible time. It isn't only the job of your partner to seduce you with their clothes. You can return the favor as well and back off.
Do this a few times to let your partner know you're in charge. As long as you do it in a lighthearted and playful manner, they will enjoy it rather than perceive it as cruel teasing. Then again, this improves your sexual tension which will ultimately lead to mind-blowing bedroom sessions.
Check out the 3 proven ways to be more attractive than most men in this video:
Some common questions
Here are some frequently asked questions on how to take control in the bedroom as a man and their answers.
How can I improve my bedroom skills as a man
It takes time and practice to improve your bedroom skills as a man, but there are several things you can do to become a better lover now. Here are some pointers:
Discuss with your partner
In any sexual encounter, communication is essential. Discuss your partner's desires, boundaries, and what they enjoy in bed with them. This will allow you to better understand their requirements and make the experience more enjoyable for both of you.
Educate yourself
Discover various sexual techniques, positions, and activities. Many books, articles, and online resources are available to help you broaden your knowledge and skills.
Experiment with new styles
Don't be afraid to try new things in the bedroom. Be willing to try new positions that you and your partner are both comfortable with.
Pay attention to your partner
Pay attention to your partner's reactions during sex and adjust accordingly. Look out for the cues they drop (like gasps/moans, facial expressions, and the passion with which they respond to you). Request feedback and try to adapt to their needs.
Practice self-care
Taking care of your physical and mental health can help you have a better sexual experience. Regular exercise, a healthy diet, and stress/anxiety management are all recommended.
Why is it important for me to take charge in the bedroom as a man?
This part will also answer the question, "Why do guys like to be in control in bed"
Taking charge in the bedroom as a man is essential for a variety of reasons. For starters, it can boost confidence while also increasing sexual satisfaction and pleasure for both partners.
When you take the initiative, you demonstrate to your partner that you are self-assured and in command, which can be appealing.
Second, knowing how to take control in bed as a man can contribute to a more dynamic and exciting sexual experience. It can lead to more experimentation and exploration, allowing you to learn more about yourself and your partner.
It can also help you and your partner develop a stronger connection and intimacy as you learn to trust each other more.
Third, knowing how to take charge in the bedroom as a man can also ensure that both partners are at ease and have a good time. When you are in command, you can pay closer attention to your partner's desires and make appropriate adjustments.
What is sexual dominance?
Sexual Dominance entails assuming a more dominant or leading role in the sexual experience. This can include initiating sex, proposing new activities or positions, or controlling the pace and intensity of the sexual encounter.
It is important to note, however, that taking charge in the bedroom as a man should always be done in a consensual and respectful manner. Place the needs of your partner in mind as you take charge, and never forget to ask them for feedback every step of the way.
Take charge of your sex life!
Learning how to take charge in the bedroom as a man can be a rewarding and pleasurable experience for you. It can boost confidence and self-esteem, increase sexual pleasure, and make the sexual experience more dynamic.
However, approach sexual encounters with communication, respect, and consent at all times. Taking charge should never entail pressuring or coercing your partner into doing something they're uncomfortable with.
In case you're struggling with taking the lead in the bedroom as a man, consider couples therapy as a viable tool for getting out of your head and into a more fulfilling sexual experience.
Share this article on
Want to have a happier, healthier marriage?
If you feel disconnected or frustrated about the state of your marriage but want to avoid separation and/or divorce, the marriage.com course meant for married couples is an excellent resource to help you overcome the most challenging aspects of being married.
Learn More On This Topic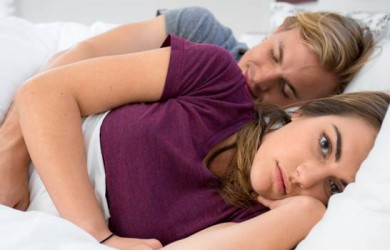 You May Also Like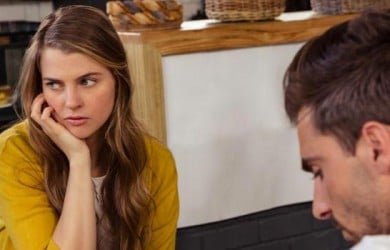 Popular Topics On Married Life