20 Naughty Sex Ideas for Couples to Keep Things Steamy
Relationship satisfaction is closely tied not only to emotional but physical intimacy as well. Surely there are some aspects of naughty sex to try that you are curious about, which could spice your sex life.
The chances are that your spouse may be just curious about the same aspects of naughty sex as you are. It means that if you are willing to try, you might be able to turn fantasy into reality with some sex ideas.
Now that's the perfect way to spice up your sex life, don't you think?
To inspire you and help you along, we've created this list of naughty sex ideas that people fantasize about.
All you need to do is to gather the courage to initiate the conversation about naughty sex with your spouse so that you can find out what your spouse is curious about and what they aren't.
Perhaps you can use this list of hot sex ideas as a prompt by printing out a copy for you and your spouse and then ticking which aspects of naughty sex you'd like to explore and compare results.
How do couples keep sex interesting
Couples need to have the right attitude to keep things interesting between them. They must keep their desire to try new things alive and not fall into an unhealthy, tried-and-tested pattern.
To keep things interesting, couples need to watch out for each other's needs and ensure they convey what they desire from each other. This will help you understand your partner's needs and build sexual intimacy.
Related Reading: 

35 Sex Tips for Couples to Try
20 naughty sex fantasies and sex ideas
Just checking off your naughty sex fantasies and sexual ideas will start to get the blood flowing and take your sex life to a new level.
These are some of the milder naughty sex ideas. These naughty ideas for couples can be your starting point, and you can always expand if you are more extroverted sexually.
1. Try some bondage
Bondage is one of the most exciting sex ideas to give you and your spouse an instant head rush. You have to give in to your spouse if you are cuffed up.
However, ensure that you seek your partner's consent and check for their comfort at every stage. Also, decide on a safeword that either can use to stop things at any point.
Related Reading: 

25 Most Common Sexual Fantasies
2. Get naughty in the car
The risk factor, the steamed-up windows, and the compactness of the experience make this a wild and oh-so-naughty sex idea that everybody should try at least once in their life. Add it to the list of your to-do list of naughty sex ideas pronto!
Just make sure that you know the laws related to having sex in a car.
3. Have phone sex
Not quite ready for phone sex just yet?
Start with sexting. It's much easier to initiate and your great naughty sex acts while sexting will warm up to good dirty talk.
4. Use a sex toy to please yourself
Naughty sex moves like these might take confidence and trust, but it will drive you wild if you can find the courage. You'll enjoy the naughtiness of your spouse's eyes as you enjoy yourself, and your spouse will be turned on by watching you turn yourself on.
Naughty sex ideas like these for some couples will be things they warm up to in time.
5. Use a sex toy on your partner
Increase intimacy with new ideas to improve relationship satisfaction! Surprise your spouse with a fun or curious sex toy experiment. It's a naughty sex idea that will probably inspire more experiments in the future, taking your sex life to new heights.
6. Watch porn with your partner
Seeking new ideas for sex?
We doubt you'll make it to the end of this naughty sex strategy without getting distracted. But we don't doubt that you both won't enjoy yourselves.
7. Have sex at the not-so-usual places
It's risky, hot, fast, and heavy, plus it will put a flush in your cheeks and a spring in your step. Think sex in the kitchen, sex on your washing machine during the spin cycle, on the stairway, on your living room couch, in your childhood bedroom – get creative!
Watch out this video to learn more about how to keep things fresh in your relationship:
8. Have sex in the rain
Here's one of the new sex ideas. If you have a private space where you can get drenched but there's no chance of being caught, then good for you! The sensations of rain and sex, well, that's sensual for sure.
9. Make a sex tape
This naughty sex idea probably needs to be reserved only for the partners you trust deeply. But it will be fun to do and fun to watch after. However, a word of caution again.
Such risque sex ideas can turn extremely risky if it's not done with a person you know, like the back of your hand.
10. Enjoy sex on your hotel balcony
Sun, sea, sand, sex, and balconies – once again, the risk factor involved in such sex ideas is what makes this naughty sex; make sure you are not having this kind of naughty sex in a country where you can get arrested for it and locked up if you get caught.
Related Reading: 

5 Steps to Enjoy Sex in Your Marriage
11. Take turns dominating
If you are in the mood to explore some naughty sex ideas, try to switch the part of being the dominating one during sex.
Take turns taking the lead in the bedroom as this has the potential to expose you to different aspects of your partner's sexual potential and that of your relationship as a whole.
12. Try massages
A massage can be extremely relaxing but it can also be sexually enticing for your partner. It can get them in the right mindset for sex.
Take the time to figure out what areas of your partner's body stimulate them sexually when you give them a massage. Also, figure out what kind of touch they prefer.
13. Wake your spouse up naughtily
This naughty sex tip will be a pleasant surprise for your spouse. It makes for one of the hottest, naughty sex ideas to try and pump up the heat first thing in the morning.
14. Go to a strip club
One of the naughty sex ideas that might put you out of your comfort zone and in a naughty mood is going to a strip club.
The sexual environment and simulation offered at a strip club can give you and your partner some naughty ideas and put you in the right mood for a steamy night together.
15. Talk dirty to your spouse
One of the foremost things you can try is to indulge in sexy talk.
If you are embarrassed to start talking dirty in person, you can first try to do it over a call or text. Once you are comfortable, you can talk dirty to your partner in person and get the temperature soaring.
16. Try some roleplay
One of the new things to try in bed includes roleplay.
Become part of each other's sexual fantasy by dressing up as a character or personality in which your partner has a sexual interest. Playing a character can help you eliminate your inhibitions by using the escapism offered by roleplay.
Related Reading:

 Exciting Couple Role Play Ideas to Spice up Your Relationship
17. Play sex games
Use the internet as your resource when looking for naughty sex ideas that can enhance your sex life. You can search for sex games that are fun and stimulating.
Some sex games can pique your sexual interest by letting you know about each other's desires, while others can make you do things that are sexy.
18. Spend the evening naked together
One naughty thing to do is spend time with your partner without your clothes on.
You can go about being around each other and doing mundane activities without clothes on. This can be sexually stimulating and enticing for both of you.
19. Eat your dessert off your partner's intimate parts
Do you want to learn how to be naughty in bed? Try to add food to the mix.
Bring chocolate sauce, cake, or some strawberries into the bedroom and let that add another level of stimulation to the sexual adventures that you and your partner go on.
Try licking chocolate sauce off your partner's body, or eat anything else that may get their juices flowing.
20. Explore new sex positions together
The hot things to do in bed include trying out new sex positions.
Research and figure out new sex positions for you and your partner. Try them out and have nice sex in ways that you haven't done before.
Summing up
Sex can be a wonderful aspect of any relationship if you keep things fresh and pay close attention to what your partner wants.
Explore some naughty sex ideas to give your relationship a chance to be energized and pumped with some naughty excitement. Don't allow yourself to fall into a pattern of complacency and stop trying out new things to do in the bedroom.
Share this article on
Want to have a happier, healthier marriage?
If you feel disconnected or frustrated about the state of your marriage but want to avoid separation and/or divorce, the marriage.com course meant for married couples is an excellent resource to help you overcome the most challenging aspects of being married.
Learn More On This Topic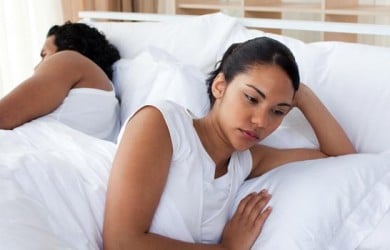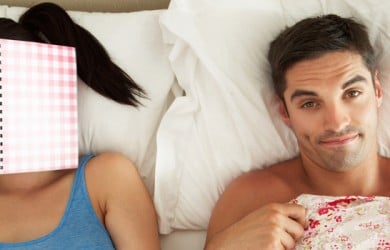 You May Also Like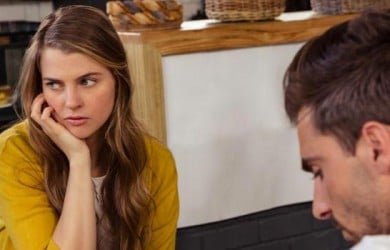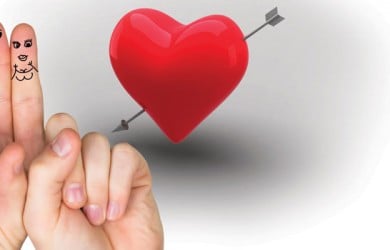 Popular Topics On Married Life