10 Romantic Gestures for Her to Show Your Love
You can only say, "I love you," so many times before it becomes stale. Besides, saying you love her is not worth as much as showing your love through actions.
If you are looking for ways to show a girl you love her, the real secret is knowing what makes her happy. Is she the type who likes surprises or hates chores?
Does she like to eat a certain kind of food, or what does she consider "relaxing" or "stressful?"
Find ways to provide her with the things that make her life better and remove those that ruin her day, even if you can do it for just a moment. Here are some romantic gestures for her that would melt her heart.
1. Breakfast in bed
Breakfast in bed is a classic romantic gesture to show her you love her. Especially if you do it even without having sex the night before, nobody can resist the smell of freshly brewed coffee in the morning.
Don't just bring any breakfast. Make sure it's something your girlfriend/wife enjoys, but rarely indulge in due to various reasons, including budget.
If you can't cook, then have it delivered. If it's too early, you will have to learn how to make it in secret.
The best time for the romantic gestures for her like these is when she has a long tiring night but does not need to wake up early the next morning. That way, she gets to take her time and enjoy the moment.
2. Take kissing selfies and set them as wallpapers
Women love it when their partners are proud of their relationship. So one of the best love gestures in modern times is to take lots of kissing selfies and set them as wallpapers on your phone.
There is no harm in changing your wallpaper into something that shows your relationship unless you are cheating. Women know this and for a man to take the initiative in shooting couple-photo wallpapers together is a sign of trust and fidelity.
While your friends may see it as a calling card for joining the henpecked husband club, it shouldn't affect you if you truly love your girlfriend/wife.
3. Bring Flowers and Pick her up at work/school
Speaking of declaring your relationship to the world, personally delivering flowers to her school and/or workplace hits the nail on its head.
Women dream about being swept off their feet, and that idiom is derived from a literal interpretation. They want their man to show up and take them away while all their friends are watching.
So do that. It's one of the best romantic gestures for her that she would always remember.
4. Write a love letter and send it to her school/work
It's challenging for most men to talk about their feelings. That is true even for men who are in long-term relationships. Writing a love letter to show how you feel and simply thanking the woman who agreed to give her life and heart to you deserves a direct acknowledgment.
In modern times, it's easy to do this over SMS or worse, using an emoticon. But writing a long detailed letter on how much you love and appreciate her is a glaring contrast and a good way on how to make a girl feel loved.
Sending your feelings via traditional snail mail will also evaluate the surprise. Having thoughts of you interrupt her stressful day by sending a love letter in a nondescript envelope will surely put a smile on her face.
5. Give them a full body massage
We all love massages. Some couples even have a spa day. But in these days of the coronavirus pandemic, it's uncertain when those days will come back.
I'm not talking about a five-minute backrub. I'm talking about a full-service special massage package.
Set the stage properly. You can order aromatherapy and other paraphernalia online. Prepare the bedroom and bathroom and set the mood.
Choose the right soft music in the background and call her mistress or ma'am.
Complete the procedure by giving her a bath and champagne.
In the list of big romantic gestures for her, it's pretty much guaranteed that this one will touch her heart.
6. Surprise her with a big public display of affection
If you want to know how to show a woman you love her then just do it in public, and make it cute.
While playfulness in the mall, park, or some other common stage is a taboo in some places, being flirty without crossing the line with your girlfriend or wife is a big romantic gesture for her.
Big hugs, a little peck on the cheek or forehead in public may seem too much, but loving couples shouldn't care about what everyone else thinks.
7. Buy her a useful gift in an ordinary day
Giving a gift on special occasions is obligatory, but a surprise gift on an ordinary day is one of the best romantic surprises for her.
Make sure it is something useful. If she is struggling to find satisfactory morning coffee, buy a brewer. If she is having difficulty doing chores, buy a tool that would help. You get the picture.
Providing her with useful everyday tools to make her life a bit easier or more pleasant is the best way to show a woman you love her.
The video below discusses romantic gift ideas for couples. Whether it's an occasion or a mundane day, these gifts are bound to melt your partner's heart. Take a look:
8. Record funny videos on her phone
A lot of men have bad thoughts when they find their partner's phone alone and defenseless.
But if you are looking to make romantic gestures for her, then recording videos of you with the kids/pet or doing her chores for her to discover will make her heart skip a beat in unexpected times.
A lot of women love spontaneous men. Coming up with the best surprises for her need not be expensive. For example, plan a creative surprise weekend getaway.
But there are ways to be romantic for free. Surprising her by telling her how much you love and care for her buried in her phone is one way of doing it.
9. Buy her lingerie
Couples in a long term relationship lose interest in sex over time. Buying such intimate gifts tells her that you are still sexually attracted to her. While it may not sound like one of the romantic gestures for her, most women, especially those past their prime, find it romantic when their partners still find them desirable.
Affectionate gestures melt the heart. It is especially true for couples who have been together for years and don't stop expressing their love for each other.
Never forget that women would always want to feel attractive, even if it's just for their partner.
10. Netflix and chill
Modern couples find it hard to find the time to be together, especially with young children. Doing something romantic for her is just as challenging as time management and balancing the budget.
But if you can surprise her by giving her a few hours of time together with a couple of drinks and her favorite hors d'oeuvre without caring for the world is one of the best romantic gestures for her.
Plan how to get her and the kids out of the house. Send young children to your neighbors or the in-laws for a few hours just to have a bit of alone time. Do all the chores to ensure that when she gets back, there's nothing left to do.
Choose a movie that you know she would enjoy. Then when she gets back, tell her that all the chores are done, the kids are away, and a good movie is up just for the two of you.
The best romantic gestures for her or any couple, for that matter, is when one party does something to make their partner happy. While flowers and chocolates convey a thought, doing something that makes their day brighter is more impactful.
No one gesture would fit all women. But knowing her life and taking an active interest in making it better is the most romantic thing a man can ever do.
Share this article on
Want to have a happier, healthier marriage?
If you feel disconnected or frustrated about the state of your marriage but want to avoid separation and/or divorce, the marriage.com course meant for married couples is an excellent resource to help you overcome the most challenging aspects of being married.
More On This Topic
You May Also Like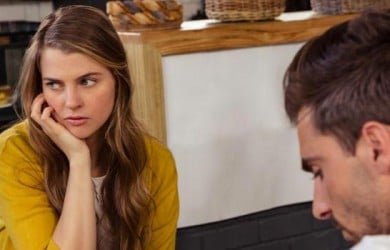 Popular Topics On Married Life