6 Ways for Couples to Deal With Differences in Sexual Desire
Sexual and emotional intimacy go hand in hand and many couples who are mismatched in terms of sexual desire feel less intimate over time. Unfortunately, talking about sex is often taboo for many couples. They might not realize that they don't need to suffer needlessly and silently.
Mismatched sex drives or differences in sexual desire are common and may cause strain in a marriage if a couple doesn't learn to manage their differences.
In fact, one in every three couples suffers from incompatible sexual desire, according to Medical New Today. One 2017 study reported that 34% of women and 15% of men report having no interest in having sex at all.
A lack of sexual passion is the most common complaint that brings couples to therapists, according to Michele Weiner Davis, author of 'The Sex-Starved Marriage: Boosting Your Marriage Libido'.
Many couples complain that they've found themselves in the middle of a serious dry spell in their sex life or they're mismatched in terms of their sex drive. While there is no such thing as a normal sex life, a couple's desire and interest in sex may change over time.
Feeling sexually and emotionally disconnected: A case study
It's not uncommon for one partner to be more highly-sexed than the other and this can create a sense of emotional and sexual disconnection. This was true for Erik, 42, and Megan, 41, who had been married for ten years and were raising two young children.
During our first couples counseling session, they both confirmed that they hadn't been sexually intimate for several months.
When I first began counseling Erik and Megan, I was struck by how well-matched they seemed in their careers and outlook on life.
Erik is a Medical Technologist and Megan is a Nurse and they both work at the same hospital. They also share similar spiritual interests and attend church together with their children.
However, during our second session, it became apparent that Erik and Megan had vastly different needs for sexual pleasure and faced major differences in sexual desire. Whereas Erik desires sex at least twice a week, Megan is usually resistant to his overtures and only wants sexual intimacy about once a month.
As a result, this difference in sexual desire often leads to disagreements and lately a serious dry spell.
Once a couple stops having sex, there's sufficient evidence to believe that it's a fast and slippery slope into sexual famine. Broaching this topic with your partner can be especially difficult if you are not feeling connected emotionally.
However, emotional intimacy can increase sexual desire and reduce the likelihood of low desire.
It's easy to understand how partners can drift apart sexually.
If you're feeling disconnected from your partner sexually or facing differences in sexual desire, it's very likely that they share your feelings of discomfort talking about it and may even feel some relief if you bring up the elephant in the living room.
Why is sharing sexual preferences essential to improving your sex life?
Many of your preconceived notions about what might please your partner sexually aren't based on fact. They might even prevent you from reaching out to your partner to ask about their preferences such as where he or she would like to make love, when, and how.
Likewise, we might not feel comfortable discussing our own likes and dislikes when it comes to differences in sexual desire. However, one of the key elements of a great sex life is being able to talk about your preferences and show your partner what you desire.
This includes sharing your kinks and fetishes. No one is a mind reader and being clear about your sexual desires is a gamble worth taking.
Erik put it like this, "It was hard at first when Megan brought up in therapy that she doesn't feel like having sex as much as I do. It hurt my ego and made me feel inadequate.
But then I realized that I've known this for some time, and it's good to clear the air."
Megan responds, "I do blame myself because I don't want to have sex with Erik as much as he would like. But I don't think it's a good idea to fake it. I just don't know what to do about it."
The good news is that there are solutions to help couples like Erik and Megan rekindle their sex lives. And the reality is that successfully cultivating an intimate connection and a satisfying sex life can result in a deeply fulfilling marriage.
6 ways to deal with differences in sexual desires with your partner
So, how couples can cope with different sexual desires?
Having differing sexual desires from your partner can be a challenging and complex issue in a relationship. It is important to address these differences in a healthy and constructive way to maintain a fulfilling and satisfying partnership.
In the next section, we will explore six practical ways to deal with differences in sexual desires with your partner.
1. Stop making excuses and start having sex more often
Couples tend to blame fatigue, work, kids, etc., and just need to start having sex more often. In fact, sex can be an aphrodisiac. The more sex you have, the more sex you want.
Many couples report that having sex can jump-start their engine, allowing their body to begin producing more sexual hormones that can remind them how much they enjoy making love, so they want to do it more often.
Related Reading: 

30 Ways on How to Initiate Sex With Your Partner
2. Open Communication is essential
If you feel your sex life is wanting, it's likely your partner will too. If you can be vulnerable and have an open discussion about your differences in sexual desire, you'll probably find that you aren't alone in feeling that your sex life is going through a serious dry spell.
There is a relief knowing that you're not alone, and this might be the beginning of real change.
3. Be receptive to sharing sexual fantasies and desires
It could be that you've always fantasized about having wild passionate sex on the kitchen counter or in the bathtub. It's also a good idea to try different positions.
Plan an erotic night where intercourse is optional but you reconnect with your partner, make out, get naked, and talk about your fantasies and desires.
4. Focus on pleasing each other
Most sex therapists recommend that making time to focus on pleasure instead of orgasming can bring couples unpressured, playful sexual intimacy and help them cope with differences in sexual desire.
This works best when couples agree to go slower, communicate, try different positions within each sexual encounter, and take turns pleasing each other rather than being goal-oriented in their sexual touch.
Here are some tips to stay focused during sex. Watch the video:

5. Compromise about the frequency of sexual intimacy
It can be one effective way to deal with different sexual desires in relationship and avoid a desire discrepancy.
If your partner wants sex once a month and you desire it once a week, a compromise might mean having it every two weeks. Coming to an agreement that meets both of your needs can lead to a win-win solution.
6. Understand that it might take time to get in the groove sexually
It might feel awkward when you have sex after a hiatus, but keep it up and things will improve over time. If you try some of the above suggestions and don't see progress after a few months, it's a good idea to get help from a therapist.
Be sure to look for a sex therapist or one with training in helping couples with issues related to sexual desire and frequency. Believe me, you're not alone and help is available!
Be sure to make sexual and emotional intimacy a priority in your marriage. Scheduling at least one date night a week when you don't focus on work or your family can help you rekindle your passion.
Even though scheduling sex may be counterintuitive, it can reduce stress and tension and reassure the more highly sexed partner that it will occur. Sex in a good marriage serves its purpose of enhancing vitality and satisfaction. The good vibes that you feel after sex can help to keep you close for days.
The road ahead is not unknown
Meeting each other's sexual desires in a relationship is an important aspect of maintaining a healthy and satisfying partnership. Open communication, mutual respect, and a willingness to explore and experiment are all key elements to achieving sexual fulfillment with a partner.
It is encouraged for a struggling couple to reach out for the right support and seek appropriate relationship counseling if needed.
It is also important to recognize that sexual desires may evolve over time and require ongoing communication and adaptation. Ultimately, prioritizing each other's sexual needs and desires can not only improve intimacy and connection but also enhance overall relationship satisfaction and happiness.
Share this article on
Want to have a happier, healthier marriage?
If you feel disconnected or frustrated about the state of your marriage but want to avoid separation and/or divorce, the marriage.com course meant for married couples is an excellent resource to help you overcome the most challenging aspects of being married.
Learn More On This Topic
You May Also Like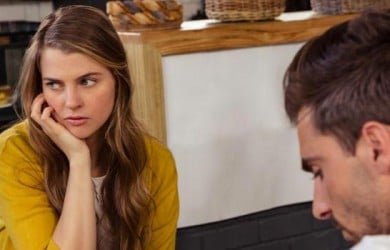 Popular Topics On Married Life