How to Satisfy a Woman: 15 Effective Ways
Sex is an essential part of a relationship and is also considered one of the basic human needs. Sexual pleasure is essential for both men and women. Everyone has a right to feel desired in the relationship. Read on for the top tips if you want to know how to satisfy a woman, including different things to do during sex.
What does satisfying a woman mean?
Simply put, satisfying a woman sexually means that you're willing to explore her physical desires and do so respectfully. It also means that when she satisfies you, you're willing to reciprocate by returning the favor.
If you want to satisfy a woman in bed sexually, you may have to make some changes in the way you go about the process.
For instance, you may have to spend a little more time on foreplay before rushing straight to the main event, or you may have to try something that she prefers but maybe isn't your first choice. You'll also have to put in effort outside of the bedroom to keep her the most satisfied.
Don't worry; once you learn how to satisfy a woman, she'll be more than willing to meet your sexual needs as well.
How much time does it take to satisfy a woman in bed?
Everyone's sexual preferences are slightly different, so it's hard to say just how long it takes to make a woman happy in bed. That being said, it may take longer than just a few minutes of doing the deed. Women enjoy foreplay and may take longer than men to get in the mood.
While it's hard to say just how long it takes to satisfy a woman in bed sexually, research with sex therapists points to an answer.
While there isn't recent data available, a landmark study from 2008 found that the ideal time range for sex was 7 to 13 minutes, so you may want to shoot for this if you want to know how to pleasure your woman.
15 ways to satisfy a woman in bed
If you're ready to learn the most pleasurable things to do to a woman, consider the 15 strategies below:
1. Kiss her
Women love being kissed on the lips, and some passionate smooching can get them in the mood for sex. Take your time to kiss her deeply and tenderly, as this is one of the critical ways to satisfy a girl.
Also Try: Are You Sexually Satisfied Quiz
2. Go down on her
It's pretty much common knowledge that men enjoy receiving oral sex, but women enjoy it when men go down on them, too. A recent study found that over two-thirds of women find receiving oral sex to be "very pleasurable."
3. Talk dirty in a way she enjoys
One of the ways of sexually satisfying a woman is talking dirty in a way that she likes. This means telling her how sexy she is and exactly what you like about her body.
Related Reading: 

100 Sexy Texts for Her to Drive Her Wild
4. Spend time on foreplay
If you want to know how to satisfy a woman, get used to foreplay. This means taking time to rub her, run your hand up and down her leg, or kiss all over her body. The effort you put into foreplay will make her that much more turned on.
5. Whisper in her ear
A woman cannot resist whispering in her ear that you find her to be beautiful or that you want to take her to the bedroom. Keep this strategy in your toolbox if you're interested in how to pleasure a woman.
Also Try: Am I Being Sexually Harassed? Quiz
6. Connect with her emotionally outside of the bedroom
Women are emotional creatures; that's no secret. This means that if you want her to be sexually satisfied, you'll have to meet her emotional needs outside of sex.
When she feels connected to you emotionally, she will find sex to be more enjoyable as well. This is because satisfying a woman involves more than just physically pleasing her. It also requires you to make her feel safe, loved, and appreciated.
7. Be willing to explore with her
If you want to know how to satisfy your wife sexually, you'll need to be willing to explore with her. If there's something she wants to try in bed, it's essential to be open to it, and she'll probably do the same for you.
Related Reading: 

How to Garner Intimacy in Relationship With Honest Communication
8. Tease her with some biting and licking
We've already mentioned this, but women tend to need some foreplay to get their bodies fired up for sex. Teasing her by licking or gently biting her will physically stimulate her so that she's ready for sex.
9. Take care of yourself
A woman will notice the effort you put into taking care of yourself physically. By spending time exercising and dressing your best, you show her that you want to be sexually attractive to her. Spray on some cologne to freshen up, and she'll have a hard time resisting you.
10. Ask her what she wants in bed
If you don't know how to satisfy a woman, sometimes the simplest thing you can do is ask her what she wants. Everyone has different preferences, so you may have to ask her what she needs from you to find out just how to please her the most.
Related Reading: 

9 Most Common Sex Fantasy of a Woman Revealed

 
11. Try out some sex toys
Another way of how to pleasure your woman is to introduce some sex toys. Vibrators, handcuffs, and dildos can add some excitement to your sex life and keep the relationship passionate, even when you've been together for quite some time.
12. Make her feel loved
Going out of your way to make your woman feel loved is essential if you want to satisfy her in bed because the two are connected. If she doesn't feel loved outside of the bedroom, she will enjoy herself very much sexually.
Make an effort to win her over with romance, tell her how much she means to you, and help her out around the house. The love she feels from you will translate into a better experience between the sheets.
Also Try: What Makes You Feel Loved Quiz
13. Take time to cuddle with her
Another critical piece of satisfying a woman is to ensure that you're showing physical affection outside of sex. One way to achieve this is through cuddling.
Don't jump up out of bed after sex; instead, stay in bed with her for a few minutes and cuddle. Make a point to cuddle throughout the night while you're sleeping together, and she'll probably be in the mood in the morning.
14. Use your fingers
Also on the list of ways to please a woman in bed is using your fingers to stimulate her. During foreplay, use your fingers to stimulate her clitoris or hit her G-spot to prepare her for sex.
15. Be gentle with her
Offering a gentle kiss on the cheek or playing with her hair will help her feel safe and emotionally connected to you. This can set the stage for sex.
To understand more about sexual pleasure disparity among sexes, watch this video.
Pleasing her both in and out of bed
In addition to figuring out how to satisfy a woman in bed, it's important to know how to keep her happy outside of the bedroom. Pleasing a woman in and out of bed is important because the two are so related. Ways to achieve this include the following:
Whether she's had babies or not, the chances are that her body has been through a lot during life. She may have some insecurities, especially if she feels she falls short of society's beauty standards. Make an effort to compliment her body, especially when she's feeling down.
Predictability can leave a woman feeling unsatisfied, so be open to trying new things, both in and out of the bedroom. Try a new date night idea, or approach her for sex in a different room of the house, aside from the bedroom, to spice things up a bit.
Practice open communication
Don't shy away from the topic of sex or love. Be open with her about what your needs are, and listen to what she needs from you. Be willing to bring up issues as they arise to keep lines of communication open.
Conclusion
Knowing how to satisfy a woman involves getting to know what she likes. Every woman will have different preferences, but in general, the 15 tips here give you insight into how to pleasure your woman.
Taking time for foreplay and being sure that she feels loved both inside and outside the bedroom will go a long way toward making her happy in bed. She will recognize your efforts and feel more connected to you, both emotionally and physically.
Remember that women can be complex creatures, meaning that sex is about more than just physical pleasure for them. They will want to feel an emotional connection to you, so a satisfying sex life requires you to make an effort, so she knows just how important she is to you.
Share this article on
Want to have a happier, healthier marriage?
If you feel disconnected or frustrated about the state of your marriage but want to avoid separation and/or divorce, the marriage.com course meant for married couples is an excellent resource to help you overcome the most challenging aspects of being married.
More On This Topic
You May Also Like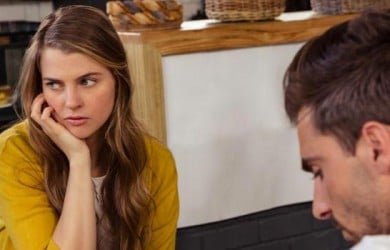 Popular Topics On Married Life