45 Warning Signs of a Toxic Relationship
What is a toxic relationship?
Before discussing the signs of a toxic relationship, let us first understand what is considered a toxic relationship.
A toxic relationship is a relationship that involves behaviors on the part of the toxic partner that are emotionally and physically damaging or harmful to their partner.
This does not mean toxic persons in a toxic relationship are directly physically harmful and life-threatening to the life and health of another partner.
But toxic relationship meaning can simply be that the other partner feels frightened, threatened, and scared to share their opinions because they are nervous and afraid of the toxic person's emotional reactions.
Types of toxic relationships
You might be wondering, "Am I in a toxic relationship?" It is important to understand what kind of toxic relationship you are in. Here are different types of toxic relationships:
Over-dependent toxic partner
An over-dependent partner is someone who avoids making decisions for themselves. Ultimately, you would be bearing the burden of making all the decisions and in the end, be responsible for anything that goes wrong.
Users are the types of toxic partners who get everything they want from you. Such partners will drain a lot of your energy, and even if they do something for you, it will come at a cost.
A bad-tempered partner loses their cool very frequently and it's difficult to interact with them. You won't be able to predict their anger and might not be prepared to be at the receiving end.
A possessive partner will be jealous of people in your life and consider this healthy because it's a form of love. Such a partner will interrogate you and try to show dominance and control.
How do you know if you are in a toxic relationship?
Sometimes when we are emotionally involved, it becomes hard to spot when a relationship is toxic. The closer we are, the harder it becomes to see the big picture and notice signs of a toxic relationship.
While in a healthy relationship, you feel cared for, respected, safe, and heard in a dysfunctional relationship, these aspects are lacking.
A toxic relationship is one in which there is no shared desire for each other's happiness, wellbeing, and growth.
Toxic relationship traits include insecurity, self-centeredness, dominance, control, and fear for one's safety.
When you are in a healthy relationship, things seem to work or get worked out. It doesn't mean that in a healthy relationship, there are no fights, rather they get resolved, and you feel like you are moving forward.
On the other hand, in a toxic relationship, it seems that everything is a reason to start a fight, and you argue over the same or similar things. There are no resolutions to the conflicts, so you feel stuck in a perpetual fight.
45 signs you're in a toxic relationship
The main question is how to know if a relationship is toxic. What is a toxic relationship?
Getting familiar with toxic relationship signs can help you recognize if you're in one and take steps towards changing your situation.
There are many characteristics of a bad relationship, and we have selected for you the 45 most frequent early warning signs of a toxic relationship.
1. Negative energy
In a toxic relationship, you get so tense, angry, and furious around your partner, which builds up negative energy in your body, which later can lead to hatred for each other.
Negativity can drain you in all aspects of your life. Negativity drains you mentally, physically, and emotionally. We're forced to deal with this negativity, but your relationship should be a reprieve from that type of stress.
2. You don't seem to do anything right
You are in a toxic relationship if you don't seem to do anything right, no matter how hard you try to do it perfectly.
The moment you get to that point where you feel like everything you do upsets them or annoys them, you are feeling quite uncomfortable doing things around your partner, and you're tiptoeing around in your relationship, you have to understand that you are not the problem.
Most times, there is something with which your partner is not happy, and they have not said it to you. Until they are honest with why they are frustrated and unhappy, nothing you do will seem to be right.
Can a toxic relationship be fixed? There is no guarantee; however, the chances rise significantly when the person is willing to change.
3. You are just not happy anymore
We all know it is not possible to be happy in every moment of your relationship, but as a whole, your partner should make you happier.
They should make you feel supported, engaged, joyous, and capable of doing whatever you want to do. They should help you reconstruct and give you hope that things can be the way you think they should be, which makes you happy.
Once you don't feel happy around your partner, it is a warning sign that you are in a toxic relationship.
4. Everything is so dramatic always
"Many couples thrive on high theatrics—screaming, accusations, hands, and words flying," says psychiatrist Scott Haltzman, MD, author of the book The Secrets of Surviving Infidelity.
Every time, there is a heated argument, drama, and exchange of hot words, which makes it quite uncomfortable for you to understand each other every time.
It might not necessarily be physical assault; it might be through their behavior. This is considered one of the signs of a toxic relationship.
Watch this insightful video on avoiding unnecessary relationship drama:
5. Every disagreement is a chance to score points
The relationship scorecard develops over time because one partner or both partners use past wrongdoings to justify current righteousness.
You do not only deflect on the current issue, but you're bringing up guilt and bitterness from the past to manipulate your partner into feeling wrong in any present argument or disagreement. This is regarded as one of the more unhealthy relationship signs.
6. You don't talk about moving forward in the relationship
Partners need to talk about and iron a lot of important things out in relationships—not just whether to get sushi or pizza for takeout or the outfit to wear.
Suppose your partner refuses to talk about important relationship topics, like when to have a baby or buy a home or even when to get married. In that case, you are in a toxic relationship.
If the only thing your partner talks about is incentives that won't foster the growth of the relationship, then your partner is stone-walling you, which indicates you are in a toxic relationship.
7. You don't communicate effectively
A toxic partner will want you to automatically read their mind to figure out what they want.
A toxic partner will expect you to predict when they need a hug or a chat, when they want a red and not white when they want a yes, not a no.
This is one of the signs of a toxic relationship that causes significant stress due to the constant need to anticipate and make the right guess.
8. You start losing friends
Toxic relationships contaminate you.
While you are still trying to figure out and correct what is wrong with your toxic relationship, your friends are busy wondering what is wrong with you.
If your relationship changes you, it should only make you a better version of who you are.
If you feel like you are losing yourself and your friends or you don't recognize who you are anymore, it is a warning sign of a toxic relationship.
If you are observing the above signs in your relationship, then your relationship is toxic, and it can be harmful to you emotionally, physically, and mentally.
9. No reciprocity or balance in the relationship
For reciprocity to work, both partners are required to cooperate and understand and accept interdependence in a relationship.
Reciprocity will never work in a relationship where one partner believes that they are superior or in control.
A highly competitive partner will have an issue understanding and creating reciprocity. Look for other signs of a toxic marriage as well.
10. Constant criticism
John Gottman has identified habitual criticism as one of the toxic relationship signs and a top predictor for divorce or break-up. This, of course, does not mean you are to accept all the traits and habits of your partner, which you perceive as negative.
The focus is on how those complaints are vocalized.
If your partner is constantly criticizing you instead of thinking about how to cooperate, talk to them and suggest an alternative approach.
Ask them to mind how they speak to you.
Instead of saying: "You always leave a mess, which I need to clean after. You're sloppy, lazy and careless.", ask if they could substitute with "It would mean a lot to me if you could clean after you finish. I can do this/I am doing this from my end."
When you notice this sign, consider asking yourself when and how to get out of a toxic relationship before your self-confidence is destroyed due to so many negative inputs.
11. Hostile atmosphere
Hostility, in some form, is familiar to most of us and is one of the toxic signs in a relationship.
It may originate from elsewhere, not just a partnership. Stress, problems at work, issues with a child, financial and health concerns could be external factors affecting partners to reflect anger onto each other.
Once it escalates, it can be challenging to reconcile, resolve the dispute, and move on.
In toxic relationships, partners do not address the issue or merely conceal it with the surface agreement. This causes further resentment and escalation of hostility.
Hostility stays there, waiting to erupt, causing a cold-war phenomenon and a toxic marriage.
12. Lack of reliability
Reliability is the backbone of relationship stability.
Being late for appointments, not responding to phone calls and texts are just some of the annoying behavioral patterns. Other behaviors can lead to the sensation of not being able to rely on your partner at all.
An unreliable partner will shout you out, refuse to talk, and storm out the room, leaving you to cope with the feeling of abandonment.
Unreliability can manifest itself in the form of unpredictability too. Not knowing how your partner will react in different situations will make you want to pull away and protect yourself.
Look out for toxic personality traits that can make you feel more alone with a partner than being single.
13. Mutual avoidance and annoyance
Often, a lack of effective communication leads to annoyance and avoidance. When you do not know how to put things into words, it is considerably easier to ignore the subject or the partner.
Lack of effective communication can make you think your partner does not want to understand what you are going through.
Further, this can lead to annoyance that gradually builds into resentment. So, how to fix a toxic relationship?
One step at a time! Starting with communication remains one of the more important factors contributing to marital satisfaction.
14. Lack of mutual support
Presumably, one of the most significant benefits of being in a relationship is enjoying the support of your partner.
That kind of support cannot be obtained anywhere else, as friends, family, and colleagues cannot be as intimate with you as your partner can. Your partner will cheer you up when you are down, listen to your problems, and provide physical as well as emotional comfort.
This is a very significant part of any healthy relationship. You are missing a lot if your partner is no longer sympathetic and you do not feel you can confide in or appeal for help.
If this has gone long enough and no change has happened, this situation may make you think you are not worthy of such support and care.
15. Feeling inferior
Individuals with narcissistic tendencies believe they are superior to others and often completely discard other people's feelings.
When you are with a narcissist, it might feel like the relationship is significantly one-sided.
Behind the portrayal of confidence and superiority, narcissists have vulnerable self-esteem, and criticizing them results in negative and volatile reactions.
If you constantly find yourself shying away from sharing any negative feedback, you might be in an unhealthy relationship.
16. Feeling unworthy
If your partner makes you feel like you need to be silent and agreeable while constantly putting their needs first — you are in a toxic relationship.
When our needs and desires have been neglected for long enough, we start to feel like we have no right to want at all.
When you stay too long in a toxic relationship, you start wondering if you deserve more and if you are even worthy of love. Perhaps you are clinging to this relationship, thinking no one else will even want to be with you.
Think again!
This is only the effect of being deprived and underestimated by a person whose opinion matters a lot to you. How to leave a toxic relationship?
Think back to how you were before this relationship and how you might end up thinking of yourself five years from now.
17. Relationship entrapment
In most cases, the sense of entrapment in a relationship is due to the interdependence between partners. Perhaps one of you has a medical issue and dependency on the other?
Thinking of leaving can cause a lot of guilt that keeps us captive in the relationship.
Perhaps you find yourself financially tied to each other. Some people would rather live in a displeasing partnership than lose all the money. When we stay only for financial stability, we can feel as though our freedom has been stolen along with our identity.
18. Insincere emotions
Sincerity is one of the pillars of a healthy relationship.
Without unconditional and genuine love, a relationship becomes a trade.
Things become conditional – I cannot give you unless you give me something in return. The partnership becomes an economical unity of two individuals looking to have their needs fulfilled first.
19. Autonomy disbalance
When partners become too stressed out over fear of losing their significant other, they can demand much of their freedom.
Sometimes, there is no sense of being yourself while being with someone, or you feel your worth is dependent on being with them. These can be signs of autonomy, disbalance, and codependency in relationships. This can feel like you are constantly fighting for a breath of freedom or perpetually asking for more unification.
This disbalance leads to dissatisfaction accumulating to the point of eruption.
20. Acceptance of once unacceptable standards
Change and compromise happen in any relationship.
However, when it becomes extensive and we compromise on our core values and beliefs, we become someone we dislike or even recognize in the mirror.
This change might have been a solution or protection from an abusive partner that we fail to or refuse to acknowledge as such.
Denial that we've become the person who would be with an abusive partner is holding us back from speaking out and moving on.
If we are not the person who is with a violent partner, then abuse is not happening. If it is happening, we then have to admit an unpleasant truth about ourselves and our choices, which can be as hurtful as the abuse itself.
21. Bringing out the worst in each other
One of the signs of a toxic relationship is bringing out the worst in each other and not being able to move past it.
Are you noticing a loss of temper or constant criticism when around each other while being able to be patient with co-workers and friends?
Have you started disliking the person you are when you are with your partner?
If you can't recognize the people you have become, and nothing is improving, maybe it is time to ask yourself, "What other options there are"?
Counseling sure is a potential solution. It might help you solve the problem or illuminate that you are not a good fit.
Either way, you will have a clearer picture and better guidelines for action.
Related Reading: 

How to End a Toxic Relationship
22. Never reaching their expectations
Is your partner exploiting moments of your low self-esteem and using opportunities to belittle you, your efforts, looks, and success?
Does your partner stress you would be nothing without them? If this is the case, you are in a manipulative and harmful relationship.
In a partnership where one side employs manipulation and emotional blackmailing, the other will eventually feel less worthy of love and attention. Letting go of toxic relationships will help you to realize and appreciate your independence and strength.
23. Pathological jealousy
Jealousy is a natural and healthy reaction designed to guard the people we love from potential sneaky rivals.
Normally, jealousy represents an instant reaction, which can be dismissed by reasoning with ourselves.
Extreme jealousy has no boundaries and can't be reasoned with. Due to personal insecurity or inferiority, a person will employ any measures to keep you by their side.
Those feelings fueled further by the fear of losing a loved one can lead a partner into becoming aggressive and dangerous. At this point, leaving a toxic relationship would be the safest choice.
24. Lack of respect
Disrespect comes in many forms. It can reveal itself as putting theirs and disregarding your feelings and needs.
Brushing off your thoughts and opinions, for example, is one of the signs of disrespect in the relationship.
Forgetting important agreements or being constantly late shows how much they care about commitments made to you. If they are invading your space and making you feel small, don't be fooled.
If you have to wonder constantly, "Is it me or is this disrespectful?" you have your answer.
25. Harmful financial behavior
Harmful financial behavior can vary in intensity and gravity. It can range from being inconsiderate and taking moderate amounts of money without consulting to the withdrawal of significant sums and up to denying access to joint funds.
Having a spender for a partner that doesn't care about the consequences their financial choices have on you is an easy way to recognize a toxic relationship.
26. Not keeping promises to change
Hope dies last. If you find you are in a perpetual state of hope justifying why, yet again, your partner was unable to do what they promised, you might be in a toxic relationship. Even after numerous promises to make an effort and change, they didn't follow through.
We can't live without hope, nor solely on it.
If your partner keeps saying that they will do better next time and change, it might be time to start asking the hard questions. How long do I want to wait until I am sure they won't change or am I willing to continue living like this?
27. Walking on eggshells
If your partner's behavior is so unexpected and shifting that you have to tread lightly every day, you are in an "eggshell relationship."
A single action or few words which came out of frustration or anger do not make a person toxic. However, a consistent display of destructive and irritable behaviors would indicate you are in a relationship with a toxic person.
28. Ignoring your needs
When talking about relationships, it is inevitable to talk about individual needs and expectations. One would need their partner to make them laugh or be a trusted advisor. Others would ask their partner to provide support and reassurance.
Although you should not expect them to meet all the emotional needs, some of them are necessary to be met for the relationship to survive. In an unhealthy relationship, the partner refuses to be there for you and offers no room to compromise.
29. Unacceptable mockery
Conflict is normal and expected in any relationship. That, however, does not mean your partner can mock you, call you names, belittle or humiliate you.
Especially if there's someone else currently present, this includes any name-calling that could make you feel unlikeable and dismissed.
30. Out of sight, out of mind phenomenon
Emotional attachment to our partner would ideally mean that the bond developed will remain whole while the partner is not physically present.
Absence should not represent abandonment or disinterest. Absence is a sign of a healthy relationship as long as it benefits both sides and is not a result of a lack of caring about each other.
If your partner disappears for an extended time and there's no interest shown in reconnecting or checking in, it can be an indicator of too much emotional distancing.
31. Lack of appreciation
Is your partner showing no interest in your projects, hobbies, or otherwise significant activities?
Perhaps they pass judgment on the importance of your activities and contributions based on their criteria, disregarding how important those are to you.
Some toxic relationship examples may include: "Your pottery hobby is simply a waste of time!" or "So what if you've replaced the clutch on the car? You probably just wasted money."
Their perception of energy investment in doing something for both is highly distorted, glorifying their efforts and making you feel underappreciated and not contributing enough.
32. Lack of sharing time and whereabouts
Are they failing to show up when expected and cannot or will not provide an explanation for the delay?
Do they cancel at the last minute and make plans with other people who just seem less available and harder to organize with?
Time spent together becomes less significant compared to their alone time or time with other people. Additionally, they are not willing to share any details about the absence.
33. Stubbornness and rejecting feedback
Stubbornness is a very destructive trait, which brought a lot of relationships to ruin. A stubborn person will probably not allow any input, or it will be used to make their point.
A stubborn partner will have a comment and rebuttal to almost any discussion or suggestion. Ending toxic relationships is frequently the sole way of forcing the partner to recognize their transgressions.
34. Unfavorable comparisons
Does your partner often compare you to other people, emphasizing their superiority over you in some qualities?
Some partners have difficulty complementing your qualities and keep stressing areas you need to improve on.
Recognizing a trait they find attractive in other people automatically makes them comment on your lack of it. This frequently leads to making the partner feel less worthy or unwanted.
35. Coercive sexual intercourse
Sexual coercion is any sort of non-physical pressure exercised to force you to partake in sexual activity of any sort.
If you feel and state clearly you are not in the mood and your partner is still persistent, this is a red flag of a relationship becoming borderline abusive.
"If you loved me, you would do it" is one of the common openings, trying to make you believe you are not a suitable partner if you refuse.
Getting out of a toxic relationship should be your primary choice if communication and boundary setting are getting you nowhere.
36. Fear of physical aggression
A frustrated partner, who no longer has any other means of imposing their will, can resort to a display of physical aggression to assert dominance and force the bidding.
Unfortunately, this is not restricted to the gender of the aggressor. If you notice you are not speaking your mind for fear of their reaction, it is time to take care of your safety first and leave the toxic relationship.
37. Inappropriate joking about adultery or abandonment
For most, adultery and abandonment are some of the ultimate betrayals and fears. Joking on those topics can have a diminishing effect put into your future as a couple.
If your partner persists in making the offense after you have explained how it affects you, is it time to ask why they chose to hurt you on purpose? This might be a joke to them, but it is not to you.
Knowing that your emotions are injured and not stopping with the damaging behavior speaks of their perception and willingness to change.
38. Elimination of privacy
We all deserve some level of privacy, and in healthy relationships, this would not be misused.
If your partner is continuously checking on where you are, going through your phone and personal belongings, then your partner has crossed the boundaries and invaded your personal space.
39. Avoiding time with your friends and family
A loving partner will occasionally accept to do things that matter to you, although they would prefer doing something else.
If your partner persistently avoids spending time with your people, do not hesitate to ask why. Answers to that question might clue you in if you are in a toxic relationship or not.
Choosing not to do it simply for the inconvenience while knowing how much it means to you demonstrates their willingness to invest in things that matter to you.
40. Talking down to you in public
One of the most effective places to display superiority over the partner is in front of other people. It can hurt the most and makes you feel ashamed and embarrassed.
Toxic relationships are typically built on one partner asserting themselves as dominant and the "superior" one and using any opportunity to showcase this, including talking down to you in public.
41. Physical and emotional distancing
The buildup of negativity in your toxic relationship is bound to lead to a lack of physical and emotional intimacy. It's difficult to want to make love with someone with whom you are in continual conflict.
How toxic relationships affect your mental health? You sense you are shutting down emotionally with them as well. Why share your thoughts and plans with someone who has a tendency to mock or denigrate them?
This distancing leads to a temptation to find a partner with whom you feel a connection and a sense of being appreciated. Infidelity is likely to occur in a toxic relationship as it has become more disengaged and when toxic traits creep into the relationship.
42. Your discussions lead to nowhere
When you do manage to try and open up the conversation and address toxic issues, you meet with the same old responses. "You are always harping on me!", or "I'm not going to change so you are just going to have to get used to it."
In a toxic relationship, things quickly escalate into name-calling, shouting, or someone stomping out of the room and refusing to engage.
43. Manipulating and controlling behaviors
Do you feel you both have the freedom to be who you want to be? Do you feel your partner is making the decisions for you? Maybe they are not trying to control you directly, rather through subtle manipulation.
They might be dominating your actions more or less directly, but you feel pulled or obligated to do as you think they would want.
A toxic partner feels they have the right to tell you whom to spend time with, how to dress, do your hair, what to do for a living, when to go to the doctor or what to have for lunch.
In a healthy relationship, people make some of the decisions together. However, they are still in charge of their own lives and choices related to their identity.
44. Physical injuries
This is one of the sure signs of a toxic relationship. It might be a smaller or bigger injury, but, no doubt about it, any type of physical hurt is one of the signs of a bad relationship.
No amount of apologizing or making you feel like you deserved can't change the fact that it is not acceptable behavior.
45. Lack of self-care
One of the signs of a toxic relationship is how you feel and how you treat yourself as a result of it.
Have you noticed withdrawing from your hobbies and activities you enjoy, caring less about your appearance, and neglecting your mental and physical health?
In a toxic relationship, you might let go of your usual self-care habits and feel a drop in your self-confidence.
The psychology of toxic relationships
Is your relationship draining you instead of fulfilling you? Are you feeling disconnected from your partner? Is your communication with your spouse more conflict-filled than kind?
If so, your relationship could use a good detox. Toxic relationships can take their toll on your mental and physical health. So, identifying and taking measures to turn behaviors from toxic to tonic is vital to your well-being and happiness.
Check out this article to know further:
The Psychology of Toxic Relationships
How to fix a toxic relationship
Even the most toxic relationship can be renewed and take a healthy route if proper steps are taken and efforts from both partners. We need to mind the subtle red flags and how we feel in their presence. Recognizing the signs on time can help protect your boundaries.
Read this article to know more about how to fix a toxic relationship:
7 Ways to Fix a Toxic Relationship
How to turn a toxic relationship into a healthy relationship
Here are some tips to get rid of the negative energy that has taken over your toxic relationship and replace it with healthier ways of living and loving.
Here are 5 tips to turn toxic relationships into healthier ones:
"Is my relationship toxic?" Be sure about the kind of relationship you have.
If it is realistic, begin the relationship detox process by taking a break from each other. It doesn't have to be a long one, a weekend apart will do. The goal is for you to be in a place where you can focus on your own well-being and give some serious thought to what you would like to see happen to this relationship.
Do you want to continue to invest in it? Are you willing to let go of old behaviors that may have been contributing to the toxic atmosphere? If yes, then bring in the experts.
Can a toxic relationship be fixed?
Yes, but once a certain level of toxicity has come into your relationship, it will be very difficult to detox without the help of a trained couples counselor. This is especially important if you are at the point where your attempts to communicate only lead to arguments or you are seeking answers to how to leave a toxic relationship.
A trained and neutral third party will help guide the detox process in a solution-oriented way.
Re-learn how to talk with each other
The therapist will provide you with the best tools to use with each other to encourage respectful and kind communication. This can include using "I" statements such as "I'm feeling underappreciated" rather than using finger-pointing statements such as "You make me feel underappreciated."
Re-learn how to listen to each other
Another strategy for how to fix a toxic relationship is the art of active listening. Allow your partner the chance to voice their issues, uninterrupted.
Then mirror back your understanding of what they said. "It sounds like you feel invisible because I'm not noticing all that you do for our family" is an example of how to actively listen. It's an incredibly validating way to discuss hot-button issues and keep the conversation grounded.
Apologize, forgive and reboot
Couples who seek to detox their relationship recognize the need to take responsibility for their part in the toxic buildup. They own it and apologize for it. Both partners invest in the practice of forgiveness which allows them to move forward in a purer, more loving relationship.
And lastly, they reboot their toxic relationship each day by using the strategies they have learned. It helps keep their detoxed relationship clean, healthy, and life-enhancing.
In the video below, Richard Heart: Blockchain thought leader talks about how an apology can save the relationship. He suggests being more sincere and taking steps to change the behavior rather than throwing an unmeaningful apology.
Takeaway
Remember, you can't wish the toxic out of a person. They are who they are, and you have a choice to stay or go.
Whatever you decide to do, make sure you do so conscientiously. If you stay, check if they are willing to work on their issues.
The passing of time solely changes no one; it is the work we put in that does. If you decide to go, make sure you protect yourself and be safe before you make any other steps towards progress.
Share this article on
Want to have a happier, healthier marriage?
If you feel disconnected or frustrated about the state of your marriage but want to avoid separation and/or divorce, the marriage.com course meant for married couples is an excellent resource to help you overcome the most challenging aspects of being married.
Learn More On This Topic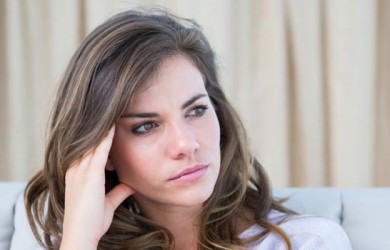 You May Also Like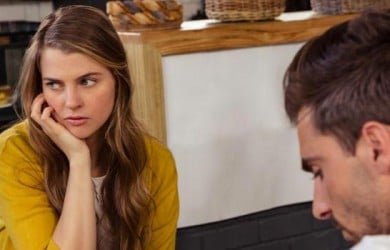 Popular Topics On Married Life