Best Ways to Protect Yourself From an Abusive Partner
If your partner is abusive, your first priority is to leave the relationship in a way that protects your well-being and personal safety.
You need to extricate yourself very carefully, as statistics prove that your greatest risk of being a victim of violence, even violence with fatal results, is when you leave the abuser.
Here is some advice that will help you protect yourself from your abusive partner when you make the life-saving decision to leave the relationship.
What is abuse in relationships?
Abuse is defined as an act of physical, emotional, or sexual violence that occurs in a relationship. It can be inflicted by one person on another repeatedly, over time, or in a single incident.
Although people can suffer abuse at any time in their lives, it is particularly common in abusive relationships where the abuser is a family member or someone close to them.
5 signs of an abusive partner
Here are 5 signs to watch out for if you think your partner may be abusive:
Your partner controls you financially

Your partner forces you to have sex against your will

Your partner isolates you from your family and friends

Your partner threatens you with violence or physical harm if you don't do what they want

Your partner uses alcohol or drugs to control you
Know more about it here: 10 Signs of an Abusive Wife and How to Deal With It
5 physical & physiological effects of abuse in a relationship
An abusive partner can physically and psychologically damage their partner's health in many ways. In serious cases, these effects can cause the person to become depressed and even suicidal. But the good news is that help is available, and you can recover from the physical and psychological effects of abuse.
Know more about it here: The Physical and Physiological Effects of Physical Abuse and Healing
11 ways to protect yourself from an abusive partner
When you are in a relationship that is traumatic, you can take steps when it comes to how to protect yourself from an abusive husband. How to get out of an abusive relationship? Here are 11 ways to protect yourself from an abusive partner:
1. Protect yourself as you prepare to leave
You will need to have access to cash when you leave, so start putting some money in a safe place, preferably not in the house you share with the abuser. If he stumbles upon your secret stash of cash, he will know that you are planning on leaving and violence is likely to erupt.
So, if you are wondering what can you do to protect yourself from an abusive partner, you can place the money with someone whom you trust and who can get it to you once you leave.
You will also want to have some clothes, a burner cell phone, and essentials such as toiletries and any prescription medicines in your secret place. Make copies of important papers such as your birth certificate, marriage license, and deed to your home. Keep your passport and driver's license on you, so you have these if you have to leave quickly.
Related Reading: 

Effective Ways to Deal With the After-effects of Physical Assault
2. Come up with a code phrase
Come up with a code phrase, such as "Oh, we are out of peanut butter. I'll have to go to the store," that you can use while on the phone (or send by text) with family members or friends.
Use this if you sense your abuser is about to inflict violence on you. This will let them know that you are in danger and they need to call the police.
3. Stay away from the places where your abuser can hurt you
Get out and stay out of the kitchen where there are things that can be used against you such as knives, bottles, and scissors. Don't let him corner you in a room where you have little space to avoid his violence; try and stay near the door so you can get away quickly.
If you can get to a room with a solid, lockable door, go there and make your emergency phone call from your cell. Keep your cell on you at all times when your abusive partner is home with you.
4. Keep a record of all incidents of abuse
This can be a written record (that you keep in a secret place), or if you can do this safely, a recording. You can do this by discretely turning on the video on your phone's camera. You won't be filming your abuser, of course, but it will pick up a recording of his abuse.
Do not do this, however, if it puts you at risk.
Related Reading: 

Physical Abuse And Emotional Abuse- How Are They Different

?
5. Get a restraining order
Get a protective or restraining order against your abusive partner once you have left your abuser. Do not let that give you a false sense of safety; a mentally unbalanced abuser may ignore the order.
If your abuser disregards the order and contacts or approaches you, make sure you inform the police each time this happens.
6. Change your cell phone
Get rid of your cell phone in a public trash can (not in your parent's or friend's home as he will know where you are) in case he has put a tracker on it, and change your cell phone number. Do not answer any phone calls that do not show who is calling you.
7. Change all your usernames and passwords
Your abuser may have installed a keylogger on your home computer, which would have allowed him to know your usernames and passwords for all your online accounts (such as Facebook and email).
Privatize your Facebook, Instagram, and all other social media accounts so your abuser cannot see where you are and who you might be with. Tell friends who have public accounts not to post any photos that you appear in.
To be safe, do not allow yourself to be photographed if there is a risk that your abuser will see the photos online.
8. Get your own credit card and bank account
If you have a shared bank account, now is the time to establish your own account. Your abuser can track your movements by observing your purchases or cash withdrawals, so you want your own credit cards and bank account.
9. Tell a trusted friend or family member about the abuse
Getting support from friends and family can be important during a difficult relationship or when you are leaving an abusive partner. Being around people who care about you can help you feel good about yourself and feel strong enough to overcome the effects of an abusive relationship.
10. Seek help from a professional you trust
Talking to a professional such as a doctor, counselor, or social worker can provide relationship counseling and help you find ways to get help and support in overcoming the effects of an abusive relationship. They can also provide advice on what to do if the abuse continues.
11. Locate a place to stay
Before you leave the house, locate a place to stay where your abusive partner cannot find you. This is typically a battered women's shelter.
Do not go to your parent's home or to a friend's home; this is the first place the abuser will go to find you and force you to come back home.
If you use the internet at home to find a shelter, be sure to delete your search history in case the abusive partner checks that (and he likely does, in an effort to control you). To be safe, go to the public library and do your search on one of their computers.
Related Reading: 

How to Heal from Emotional Abuse
How to separate yourself from an abuser?
Escaping domestic abuse can be very difficult to do. The best way to leave is to get help from friends or family you trust. You can also speak to a counselor or specialist for help. Some people find it easier to leave their abusers if they are separated from their children.
That will give you more time to think about what you want from your life and where you'll be happy living. The most important thing is that you do what is best for you and your family.
Know more details about how to distance yourself from an abuser in this video:
Takeaway
Ending an abusive relationship is not easy. It takes careful planning and a lot of courage.
But you have the right to live free from fear of violence and abuse. Your mental and physical health is worth it, so start taking steps today to free yourself from the reign of terror that your abuser has subjected you to.
Share this article on
Want to have a happier, healthier marriage?
If you feel disconnected or frustrated about the state of your marriage but want to avoid separation and/or divorce, the marriage.com course meant for married couples is an excellent resource to help you overcome the most challenging aspects of being married.
Learn More On This Topic
You May Also Like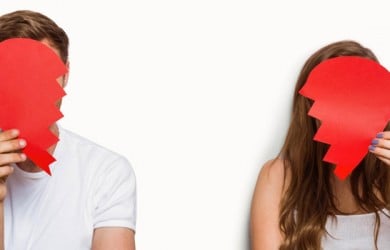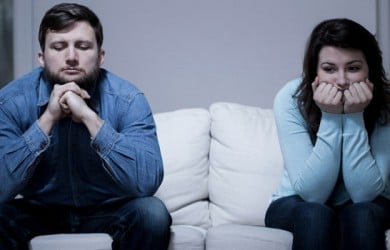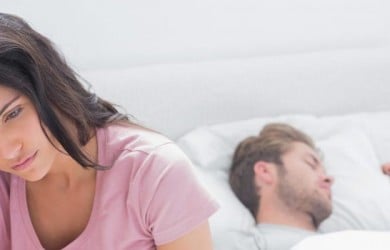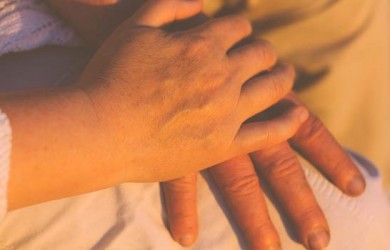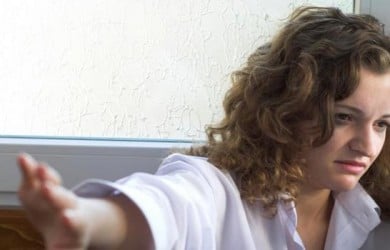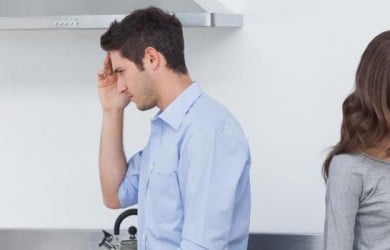 Popular Topics On Marriage Help