Keeping Score in Relationships: One Wins and the Other Loses
A relationship is no science. There are some things that work for one couple and doesn't work for others. However, certain things are bound to put your relationship on a downward track, and keeping score definitely makes it into the list.
Keeping score in a relationship can mess up things in more ways than you think; not only putting your relationship at stake but also disturbing your mental peace. When you start keeping a scorecard for your significant other, things start getting ugly; eventually scarring the beautiful existence of the relationship.
Keeping score in relationships
A relationship is not a competition between the two partners. It is, rather, a team game where both partners bring different things and make the relationship what it is. That team game will not work well when there's an internal score being kept between the two.
Most times, we don't realize the mental scoreboard that is going on in our heads. But in some distant corner of our minds, we're keeping score of our relationship; what our significant other did or didn't do, what we did, what they should have done.
We don't realize it, but in our minds, it becomes a competition, a scorecard that should be kept balanced at all times. And things go south when it isn't.
Why do we start keeping scores?
So, how does a loving and caring relationship between you and your spouse turn into one with a scoreboard between you two? No one really intends for it to be that way.
But it usually happens when you start believing that your partner should be beyond par a certain level. That they should be able to do certain things, to give back for what you give them, or maybe just give in the first place.
So every time you say sorry first, your mind takes note and expects them to apologize the next time even if they don't owe it to you.
Keeping score in relationships causes resentment
When one starts to keep score in a relationship, it is likely to become unstable because every time the partner, who is unaware of the "match" going on, doesn't do something that is expected, the warning sign goes off in the other person's mind.
The problem of keeping score in relationships is not that our partners are always threatening us of abandonment.
Usually, scorekeeping just results in negative feelings that one harbors in their heart.
And we all know that bottling up such negative thoughts never has a positive impact on a relationship.
You might win, but the relationship will lose
In a relationship where one partner is keeping score, it starts to deviate from what it was supposed to be and starts becoming a boss/employee relationship where the partner can be blackmailed by these petty scores.
"You never do X"; "You did X that day."
If one is too obsessive of keeping the relationship "even," then it will eventually lead to an adverse effect on the relationship.
Things like these start making both the partners lose trust in the relationship, and when that happens, the results start to appear as occasional eruptions to substantial fights and might even result in separations.
Keep care, not score
If a couple is trying to put in actual effort into the relationship, then they should communicate openly and not keep track of any unspoken scores.
Next time you do something for your partner, make sure it's because you want to do it for them, not because they previously did something for you. And know that they are not always entitled to do the same for you. Or even if they are supposed to, sometimes they just can't.
And if you're ever upset by what they couldn't do, or say, talk to them about it and acknowledge your partner's point of view. Listen to your partner's perspective, try to understand it, and open-heartedly correct any misguided assumptions, and try to develop a better relationship and understanding.
Do the right thing
In essence, it's not true that if one gives up scorekeeping, then they want to settle for any less of a relationship. Giving up on scorekeeping is not a call to be silent or adjust to poor treatment. We are humans after all; it feels bad to feel that you put in more effort than your significant other in a relationship. But again, it's not a competition between the two partners. Don't treat them well and expect it back; instead, treat them the way you would want to be treated.
Share this article on
Want to have a happier, healthier marriage?
If you feel disconnected or frustrated about the state of your marriage but want to avoid separation and/or divorce, the marriage.com course meant for married couples is an excellent resource to help you overcome the most challenging aspects of being married.
Learn More On This Topic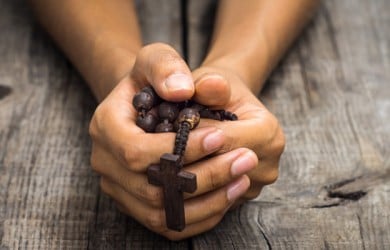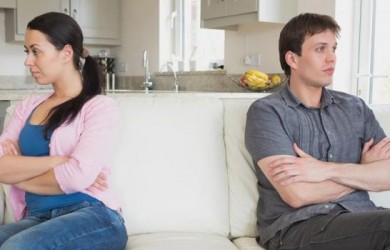 You May Also Like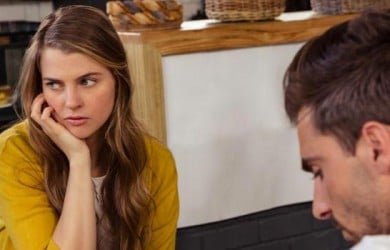 Popular Topics On Married Life