6 Compromises in a Relationship Needed for a Healthy Marriage
Relationships are never easy.
It's an unsaid agreement wherein two individuals, who are madly in love with each other, decide to stay together for the rest of their life. The challenge both the individuals face is to adjust with one another.
Compromises in a relationship are inevitable.
Both the partners must adjust themselves a bit if they want a strong, long-lasting relationship. The question that arises here is how much to compromise and on what to compromise.
Well, let's look at these questions and queries below.
Fight
Let's accept this there will be fights and arguments between two people when they're living together under one roof.
It is foreseeable and can't be avoided at all. While one partner may like to keep aside the argument after a while, one would like to reach to a conclusion no matter what. These differences in opinion or way to end an argument will turn the relationship sour over the period.
So, find a way out to avoid it.
Come to a conclusion on how you both would want a fight to end. Definitely, don't drag it for long otherwise things won't turn good between you to. Ideally, you should not take an argument to the bed but look for the way that suits you both.
Whenever you fight, follow what you've agreed upon. This way, things will be good, and you don't have to struggle with a lot of trouble.
Sex
Yes, sex is important in a relationship. There are various positions and ways to have sex. So, to avoid any conflict, it's good that you narrow down on comfortable positions. Don't expect your partner to follow your instructions on the bed. It won't work, and eventually, things will fall apart.
Discuss the positions you both are comfortable with and make peace with it.
Remember, sex is another way of showing your love towards your partner. You don't want to hurt or make your partner uncomfortable by asking them to follow your favorite position. The sooner you compromise on this sooner you would have a better life.
Finances
Money can be a problem in a relationship, believe it or not.
If both the couples are earning, then often the ego of 'I am earning more than you', comes into the picture and ruin the beautiful companionship. If only one person is earning then 'I am the breadwinner' will affect the relationship.
If you both are combining your money, then where is the money going will come in between both of you.
It's advised that you come to a conclusion on how to use the finances.
When it's a joint bank account, make sure that the money is been used for a household. Before withdrawing money from the joint bank account for personal pleasure, speak to your partner.
Monetary compromises in a relationship are one such aspect that should not be neglected at all.
Hobbies
As mentioned above, you both are two different individuals who have agreed to stay together under one roof since you're deeply in love with each other.
So, you would have certain commonalities and certain differences. While commonalities make up your mood differences can ruin it completely.
One such thing is hobbies.
If you're an outdoor person and your partner is more of an indoor person, there are bound to be clashes. Certainly, you both can be adamant about your hobbies. You both have to negotiate on this.
Come to a conclusion wherein one weekend you're doing an outdoor activity, and one weekend you're enjoying a homestay. This way, you both are happy, and things will be just fine between you.
Parenting
It's obvious that you both have different ways of handling things.
While one may be aggressive towards a situation, others may be calm and composed. Often couples have different ways of parenting and end up arguing on whose way is better.
If we look closely, this impacts the kid and you end up being a bad parent.
To avoid any of the awkward situations, decide who will take over the situation and when. Just be like 'Good Cop Bad Cop'. If one is strict, other should be a bit soft towards kids. Too much of either thing is bad for the kid's upbringing.
Time
Are you a morning person or a night owl?
Does your partner have a similar habit to yours? It's most unlikely that you would find a person with similar time habit. Some are punctual whereas some are lethargic. Some believe in getting up early whereas some prefer staying up late in the night.
When people of such extreme choices come together, then they have to make certain compromises in a relationship. If not, then it will be a difficult task staying together. Respect each other's choices. This is what relationship is all about. So, negotiate and come to an agreement where there is a win-win situation.
Share this article on
Want to have a happier, healthier marriage?
If you feel disconnected or frustrated about the state of your marriage but want to avoid separation and/or divorce, the marriage.com course meant for married couples is an excellent resource to help you overcome the most challenging aspects of being married.
More On This Topic
You May Also Like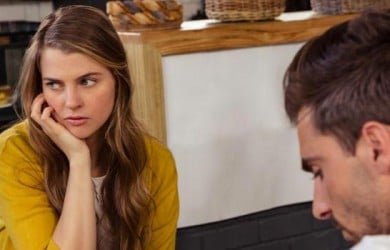 Popular Topics On Married Life