8 Signs for Recognizing Emotional Abuse
Two subtlest forms of abuse in relationships are emotional abuse and mental abuse. Contrary to physical abuse, which is more easily seen and defined, emotional and mental abuse in marriage can be hard to recognize for both the victim and those around her. If you think you are suffering from mental and emotional abuse in your relationship, but aren't quite sure, read on.
The beginning: who is prone to be attracted to an emotional and mental abuser?
No one consciously seeks to fall in love with an emotional and mental abuser, but certain people (most often women) can be more liable to find themselves in these types of relationships.
If you came from a family where your parents interacted with you in a mentally abusive way, you will think that love looks like that and accept that type of behavior from your partner.
If you have low self-esteem or entered your relationship without a strong idea of who you are, you can become a victim of someone who abuses you emotionally and mentally.
Women who don't have a firm sense of self-love and self-respect are prone to choosing and remaining with abusers. They are not good with confrontation so they won't stand up to the abuser.
They have never learned to set personal boundaries, or when they try, the abuser mocks them and they back down quickly.
Related Reading: Physical Abuse And Emotional Abuse- How Are They Different?
Here's how you can recognize if you are experiencing emotional and mental abuse symptoms:
1. Your abuser has a confusing behaviour
Your abuser may have moments of being loving and kind to you, confusing you when he is abusive, so you may tend to forgive the abusive behavior because "other than that, he is a great guy!"
2. Most mental and emotional abuse takes place in the home
Your friends and family aren't there to validate that you are in fact experiencing abusive treatment from your partner.
If he does abuse you in public, such as making a derogatory remark about you in front of friends, he'll always say he was "just kidding" or tell everyone that you have "no sense of humor" when you voice that you are hurt by what he has said.
He may then follow that with a quick hug or kiss in front of everyone so people don't realize how abusive the behavior is.
3. Your abuser blames you for being the source of his abuse
He has shaped your mental state to believe that what he is saying is true and he blames you as a reason for his angry bouts. The abuser blames the victim for emotional abuse.
4. Abusers seek to control and dominate their partners
Unlike abusers who indulge in domestic violence, emotional and mental abusers are careful to not leave physical marks on them; they don't inflict violence. Their abuse is purely mental but just as damaging as physical abuse.
Note: Physical abuse often begins with mental and emotional abuse, but not all emotional and mental abusers become physically violent.
Related Reading: The Challenges of Domestic Violence: Relationships Fraught with Peril
5. The mental and emotional abuser is a narcissist
The world revolves around him. He has no patience, makes unreasonable demands, is insensitive, seeks to always blame others even when he is the one who is at fault.
They are lacking in empathy and cannot imagine, nor do they care, what another person may be feeling. Abusers do not have a healthy sense of self-esteem and as such are jealous, mistrusting and need to know where you are and who you are with at all times.
Also watch:
6. They want to shape your mental state to that you rely on them only
They will attempt to isolate you from your friends and family, convincing you that these "outsiders" do not have your best interests at heart.
In reality, they are jealous of your love for anyone but themselves and do not want outsiders to notice that you are being abused, lest they try and get you to break off the relationship.
Related Reading: What Is Verbal Abuse: How to Recognize and Avoid Verbal Beatings
7. Mental and emotional abusers are moody
They have vast mood swings that go from excited highs, with outpourings of love and affection for you, to deep lows that include anger, yelling, giving you the silent treatment, and verbal abuse (name-calling, vulgar language).
You will begin to sense these moods and recognize when it is going to be a "good day," (when he is laughing, outgoing, and manic in his love for you and the world) and a "bad day", (when all you want to do is stay out of his way to avoid being the target of his abuse).
You will try and keep him "up", distracting him in an attempt to mitigate the bad mood that you know is on the horizon.
Your life becomes like walking through the minefield that is his moods, trying not to "upset" him and provoke his rage.
You are living with an emotional and mental abuser if he uses language that is denigrating, controlling, punitive or manipulative. The abuser lies. He blames you for misunderstanding him or tells you that you are too sensitive and need to grow a harder skin. He will tell you he is only teasing when you call him on something that you find offensive.
If you try and argue with him, he will insist he is right, and that it is his way or the highway. He uses threats to control you, saying that he will leave you if you continue to associate with your family or friends, for example.
He will give you the silent treatment, often for days, to show you how powerful he is if you do something he doesn't like.
Conclusion
Recognizing emotional abuse is easy. If you recognize any of these signs in your relationship, you will be able to make out are you emotionally abusive or you have been abused.
If you have been abused you owe it to yourself to take steps to leave. It is rare for an emotional and mental abuser to change, and you shouldn't believe that your influence will change him.
Get help, by consulting a therapist, and begin to take your own, precious life back. Good luck!
Related Reading: 8 Ways to Stop Emotional Abuse in Marriage
Share this article on
Want to have a happier, healthier marriage?
If you feel disconnected or frustrated about the state of your marriage but want to avoid separation and/or divorce, the marriage.com course meant for married couples is an excellent resource to help you overcome the most challenging aspects of being married.
More On This Topic
You May Also Like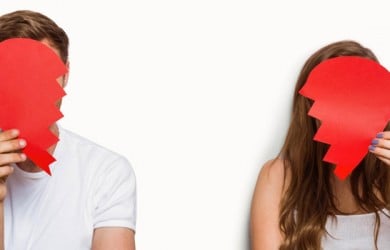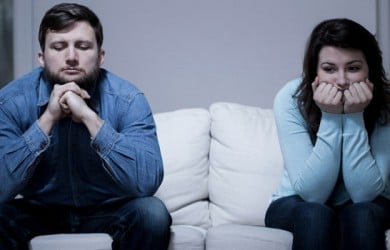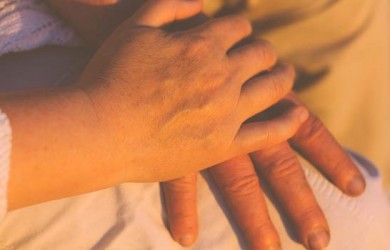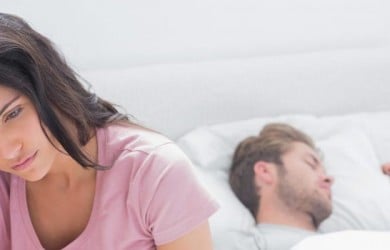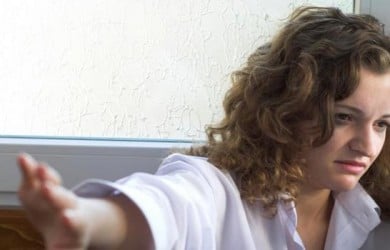 Popular Topics On Marriage Help