Stages of a Relationship with a Narcissist – Don't Miss These Red Flags
Many testimonies from people who are in a relationship with a narcissist or have married a narcissist can be found on the internet. These testimonies have expressed that the non-narcissist spouse did not know they were married to a narcissist until it was too late.
While it may not be fair to judge, it's still best to take caution when you marry and find out for sure whether your partner or spouse is a narcissist.
At least then, you will become aware and can start to take steps toward changing your fate. You also need to know about the stages of a narcissistic relationship to make sure that you are caught up in a relationship with a narcissist.
You may be asking how it is possible for someone who is mentally-sound to fall victim to the techniques of a person with a Narcissistic Personality Disorder.
But, if you are looking through the narcissist relationship stages or narcissist relationship cycle, you might start to realize why. If you are aware of these stages, you can save yourself from falling prey to narcissism relationships.
Grand professions of love and commitment
In Robert Maslow's Hierarchy of Needs, belongingness, and need for love fall in the third level of the hierarchy (the third level being the third most important factor we all need for optimal survival).
It's no wonder that everyone seeks out the "greatest love of their lives" this is because it is a part of our need to belong and to be loved.
Among the stages of a relationship with a narcissist, this may be the trickiest one to gauge because, when love is new, we see everything through a rose-coloured glasses.
People with Narcissistic Personality Disorder are charming and are able to present themselves perfectly to people. They have a grand facade that hides every bit of their flaw. If they found something in you that they can use, or they want, then they will do their best to lure you in.
Think about how male birds attract their mates: they display their colorful feathers. In the case of a narcissist, they will enamor you with words of affirmation and love. They will validate every bit of your existence until…
Dependency
Until you have fallen completely, and deeply, and madly in love with them and it's at that stage, you will find yourself dependent. This is one of the certain phases in a narcissist dating cycle.
Dependent on their love and validation of you. Dependent and committed entirely and wholeheartedly to you and your partner as a couple.
A strong and independent person you may be, but now your whole world will start spinning around this person.
Before getting into this relationship with a narcissist, you may have been a person who never needed any validation from anybody else – how things change when you are with a narcissist. You are now likely to be counting on their promise that they will never leave your side no matter what.
This is a sign of how much they will have made you dependent on them for this need. And they will have noticed this change in you. They have noticed that they have you in the palm of their hands; it was their intention after all.
When they know that you depend on them and their 'love and commitment,' they start using your responses as part of their reward mechanism.
The validation which they freely gave away at the beginning of what you thought was a beautiful relationship will have lessened. The narcissist will now only use these validating affirmations to reward you when they get what they want from you.
When you supply them with fuel in the form of money, time, admiration, sex, or whatever else it is that they need from you, some might seek emotional or psychological benefits – such as enjoying making you feel bad or feel validated themselves when they can see how much you need them.
The validation and outpour of love once were showered, now become just well-calculated sprinkles to keep you hooked and enticed to play their game.
Mistreatment by criticisms
Next in the narcissistic relationship phase comes the criticisms, probably lots of them, sometimes carefully hidden and delivered passively-aggressively. For others, they can be out and out bouts of chastisement.
At this stage of your relationship with a narcissist, you'll probably begin to wonder if you did something wrong that might have caused this "upset" behavior.
You begin to question whether you did something wrong that might have displeased them, or whether you have jeopardized the relationship in some way.
Mistreatment by "gaslighting"
Gaslighting is one of the later stages of a relationship with a narcissist. You will need to be extremely careful to identify if you are a victim of this phenomenon.
Gaslighting is the process of causing you to believe that you did something wrong when you didn't, to such an extent that you start to question yourself.
You might even start to question whether you are losing your mind. Gaslighting is a manipulative technique that induces disorientation and confusion upon the victim or target.
Here is a mild example of gaslighting:
You both agreed that you would be attending church service with your family, and your spouse promised that they would go, but on Saturday, he says: "You should go to church with your family on Sunday. You already know that I am busy on that day."
If you internalize and tell yourself, "I forgot, I should have been more sensitive to my partner's schedules. I should have asked and confirmed. It's my fault I am feeling disappointed", you just have been gaslighted.
Control is established
Your guarded walls have finally crumbled in your relationship with a narcissist.
You are now defenceless against any tactic that your narcissistic mate may inflict upon you. You have unwittingly given them full control of you.
No matter what kind of mistreatment you receive from them, you look at them as if they have a halo over their heads or that they cannot survive without you, and you need to take care of them.
It's a classic case of Stockholm Syndrome
Stockholm Syndrome derived its name from an actual event that happened in Stockholm in 1973. During a robbery, the robbers formed alliances with their hostages. At the end of the theft, the hostages formed a bond with their captors.
Instead of having ill feelings towards their captors, the victims had developed good feelings towards them, which, as you can imagine, can be dangerous if you are living with somebody who targets you and deliberately sets out to hurt you.
Obsession and renounced self-identity
It's at this stage that you can assume that you will have lost yourself in your relationship with a narcissist.
You will be wholly resigned over the thought that if you continue to show them how much you love them then maybe they will love you back.
The cycle for the need for their approval will go on and on. This is one of the most detrimental phases of a narcissistic relationship.
Watch this video:

Relationship dependence, release, and the danger of a relapse
Closing the stages of a relationship with a narcissist is your new-found addiction. You now have developed the need to satisfy every demand of your narcissist partner like a form of addiction that you can't rid yourself of.
You no longer see your relationship as it is – a parasitic one. You live with the illusion that they love you, when in fact they "need" you. They never really loved you, they needed something from you that's why they spent time making the elaborate prison they set up for you.
Since they are a narcissist, they do not see how much damage they have inflicted on you.
Should you manage to leave and release yourself from this abusive relationship, they will conduct another tactic to lure back in.
Your (ex) narcissist partner will send you a "Good morning" text, knowing that this was how they got you in the first place, they will show up at your workplace asking you to hang out with them, your friends included, they'll sweet talk and charm you until you are back to stage 1.
However, this time, the more you try to deflect their efforts, the more they will put in. As if giving you the impression that they have finally changed.
You might fall back, or you might not. The word of advice is to take caution and be careful about again getting into a relationship with a narcissist. In relationships, once the door has closed, sometimes it's best to let it stay closed.
Share this article on
Want to have a happier, healthier marriage?
If you feel disconnected or frustrated about the state of your marriage but want to avoid separation and/or divorce, the marriage.com course meant for married couples is an excellent resource to help you overcome the most challenging aspects of being married.
More On This Topic
You May Also Like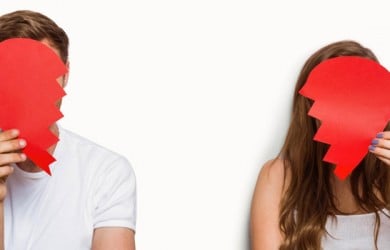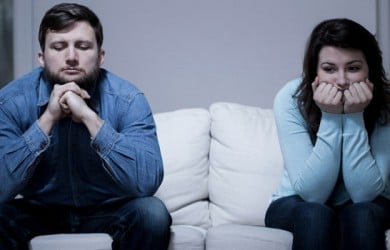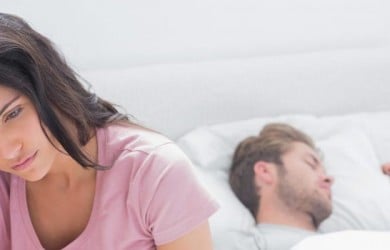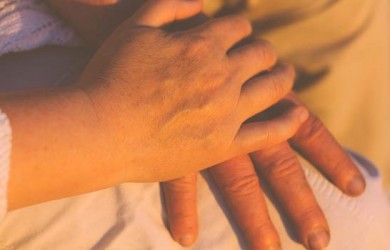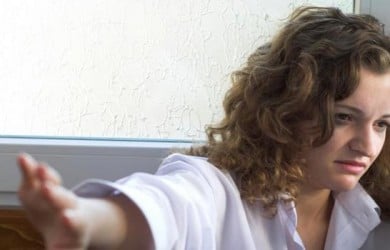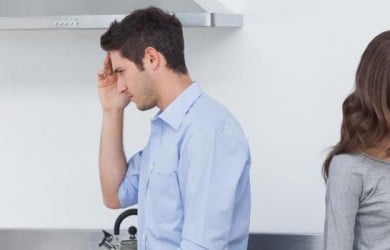 Popular Topics On Marriage Help