15 Ways to Deal with a Sexless Marriage
No-sex marriages used to be a way to control family size. Still, now no sex or living in a sexless marriage indicates serious issues in a relationship.

Once sex leaves the marriage, divorce soon follows for many. This is because dealing with a sexless marriage is extremely painful. Couples who fail to find a solution lookout for ways on how to be happy in a sexless marriage.

There are a few others who turn to sexless marriage advice from experts to address their problems.

The main reason for this is an overwhelming feeling of dissatisfaction and a disconnect caused by a lack of intimacy. All areas of marriage require attention, and it is up to you and your spouse to provide that attention.
Reasons behind a sexless marriage
There could be many reasons behind a sexless marriage. However, one must remember that highs and lows are part of life, and you can certainly overcome the dry spell if you can find out the reason and work towards the solution.
Here are some common reasons behind a sexless marriage:
1. Stress
Stress is the most crucial aspect that impacts your sex life. When either or both of you are stressed, a fight is more likely to happen.
It creates a communication barrier and makes it less possible for either of you to initiate sex even if you have that sexual desire.
Related Reading: 5 Steps to React Rationally to Stress
2. Mental health
Mental health issues such as anxiety, depression, PTSD, etc., are common reasons behind a sexless marriage.
If you or your partner are struggling with mental health issues, the chances of being sexually active will only decrease.
Please consider therapy.
3. Low libido
Some people naturally have a low sex drive, and they also have phases in their life where they don't feel sexual at all. In another case, some people go through periods of life when their libido is low depending upon various reasons such as hormones, pregnancy, weight, depression, etc.
There is a possibility that you and your partner have incompatible libidos that can cause sexless marriage.
Many other reasons can cause sexless marriage, and sometimes they are more complicated than they seem. If you think you can't find the reason, it would be better to look for professional help.
Related Reading: How Should Men Deal With Loss of Sex Drive- Expert Advice
15 Ways to deal/cope with a sexless marriage
The following tips will help you understand how you can deal with a sexless
marriage if divorce is not an end solution to this problem.
One way to avoid a sexless marriage is to maintain a happy marriage. Most couples in sexless marriages are not thrilled with their situation, and it is a fact that happy couples have more sex.
Maintaining happiness sounds simple enough, but for those who need more info as to how here it goes.
First, both must commit to never stop working on the relationship. Little bits of effort here and there regularly do a lot of good.

Second,

spend quality time

with one another. Doing so presents the opportunity to sync up and work on the marital bond. For a quality time, step it up a notch. Rather than sitting on the couch watching television, take part in an activity that promotes conversation.

Third, understand the importance of distance. Couples must find the ideal balance of quality time and space. Everyone needs their space because no one wants to spend every waking moment with a person. We all need time to do our activities. Just enough distance makes the heart grow fonder.

Lastly, make respect a huge part of the marriage. You will not always get along and will not always agree, but differences are not excuses to be disrespectful.
2. Make the time
Couples also want to make time for intimacy. Of course, sex should be spontaneous, but many live busy lives that require a little scheduling.
Being intimate can still be fun whether it is planned or not. In this case, anticipation is your best ally.
Exchanging a few flirty texts or emails throughout the day to build excitement for the evening to come is a great idea. Secret notes work as well.
Keeping the flame lit and burning hotter than ever requires some thought.
Also Try: What Should I Do to Make Him Love Me Quiz
3. Get creative in the bedroom
One of the best ways to improve sexless marriage is to try different creative positions and role-plays to spice up your bedroom.
A great way to do this is agreeing to do something new and exciting every month or so.
Not only does this give couples something to look forward to, but it allows both parties to further explore their sexuality with the best person possible, their spouse.
For those who are uncomfortable stepping out of their comfort zone, ease any discomfort by having a conversation beforehand. Doing so will make both parties feel safe.
Everyone has something new they would like to try or a fantasy they want to live out, so talk to your spouse to make sure they feel comfortable doing it and then give it a try.
Bedroom creativity will make couples see sex in a brand new light and give both individuals a chance to discover new things they like. Being creative with each other will also enhance intimacy which leads to better sex.
When bedroom time is nothing but good times, you will not find yourself in a sexless marriage.
4. Extend cuddling time
As we all know, when you cuddle with someone, it is very close and intimate; therefore, cuddling more will improve intimacy by bringing spouses closer.
As the day ends and the two of you are in bed or relaxing on the couch, cuddle rather than reading a book or typing away on your computer.
Cuddling releases oxytocin in the brain, which increases happiness and well-being.
Also Try: What Does Your Cuddle Style Say About You Quiz
5. Listen to music & dance as a couple
Being close and moving in sync improves intimacy dramatically. Whether you are a good dancer or not, take it slow and enjoy. Do this spontaneously when the two of you are alone.
This move is bound to create a sweet and sensual memory. So turn on good music and listen or dance to it.
6. Hush and listen
During this exercise, both individuals are given the opportunity to voice their thoughts about almost anything while the other person listens without saying a word.
This time can be used to vent about your day, express something frustrating in the relationship, or share what has been on your mind. Once one person is done, switch.
This is a preventative measure against any sexless marriage because it promotes a stronger emotional connection, making it easier to connect physically. As your spouse speaks, really listen.
They may use this time to express what they need from you, and you will have a chance to do the same.
Though there are couples for whom living in a sexless marriage is not an option but a compulsion. That can be because of a health problem.
But even then, they can use these tips to invigorate romance and intimacy in their relationship. There are ways to achieve sexual satisfaction without exactly indulging in the act.
Here is a video that will help you be a better listener:
7. Be patient
Finally – be patient, don't push it, and just let things happen on their own. Or not. No pressure. Remember one simple truth – sex's worst enemy is tension.
Being married seems to come with a lower frequency of sexual intercourse; that is true. And for many, this presents a significant problem and often even a cause for divorce or extramarital affairs.
Yet, before you succumb to panic, you might also want to consider one more thing. The media and the modern culture continuously promote the idea that your life has to be filled with constant mind-blowing sex, from when you get into puberty until the day you die.
Nonetheless, people have always been different, sexual desires have differed, and marriages have been diverse.
So, the only judges to how much sex means to you and your spouse should be you and your spouse, not the media, not your friends, not the movies or TV shows.
If you aren't that much into sex, but you love your partner, love spending time with them, love expressing affection differently, and feel all right with it, then our extra advice is – enjoy it and don't stress over sex!
Embrace your marriage in its uniqueness and never compare yourself with anything but your inner happiness.
Related Reading: 15 Ways to Have More Patience in a Relationship
8. Diagnose the problem
There are many reasons why a couple might not be having sex or having it very infrequently. So, if your marriage is suffering from a lack of it, the first thing you need to do is to diagnose the problem.
Ideally, you will do this together with your spouse, but if they are not willing to participate at this stage, you can do it yourself. So, you need to question four areas of potential causes of sexual inhibition in your marriage.
A. First, see if you and your partner have all the information about sex (for example, do women need to have vaginal orgasms), and what messages you received about it when you were growing up or as an adult (for example, that sex is filthy).

Then, question physical barriers that might be causing a lack of sex in your marriage (pain, for example).

C. Then, determine if you or your partner have any emotional inhibitions, if one of you is depressed, insecure, or you use sex as a means of indirect communication of your dissatisfaction.
D. Finally, do you or your partner use alternative outlets, does any of you have an affair, watches pornography excessively, or is a workaholic or alcoholic?
9. Talk about the problem
When you make one or several hypotheses about what's cause behind the current state of your marriage, please talk with your partner about it compassionately.
Don't use the situation to cast blame without accusing anyone. Simply express your emotions, express your needs, express your love and your desire to fix the problem.
Explain to your partner that you feel that sex is a form of intimacy that you would love to reinvigorate in your marriage. And don't forget to be open about your insecurities and fears in this conversation.
Related Reading: 4 Signs of Family Problems & How to Resolve Them
10. Don't talk about the problem
Once you and your spouse are on the same page and you both want to get sex back into your marriage, stop talking about it. Many psychotherapists often see this happening – couples who tried to fix things by constantly talking about sex (or lack thereof).
Although their intentions are pure, this puts pressure on the issue that is already breaking under the burden of tension surrounding it. Some therapists even "prescribe" a ban on sex! By doing so, all the pressure is lifted off the partners.
They no longer feel anxious about performing, being seductive, going to bed in the evening, and wondering/ wheth/r this night will be the same as previous ones, adding to the frustration. A ban on sex makes it more likely to happen by offering a long-needed relief.
11. Spend some non-sex time with each other
Have some fun. Be kind to each other, go out, watch a movie, plan a date or a trip. There are a million things you can do together that can brighten your mood and make you feel closer to each other.
When you spend some good time together, you feel heard and understood, strengthening your bond and intimacy.
Sex will eventually happen if you start enjoying each other's company.
12. Take a break from the thought of sex
Often people feel pressured in a sexless marriage, and under that, they fail to perform or lose the desire to have sex or even be intimate. Suppose you think that there is too much mental pressure on you. Take a break!
Tell your partner to do the same for some days. Ban even the thought of having sex, let alone having sex. It will help you overcome the feelings of needing to perform well.
No sex taboo can make you relaxed and help things work out in the natural course.
Related Reading: 5 Tips for Breaking the Sexual Rut & Enjoying a Better Sex Life
13. Be vulnerable
Vulnerability is courage, and only a few people know how to embrace it. Let yourself be vulnerable and honest in front of your partner. It will strengthen your bond.
If you are more kind and honest with your partner, you will feel the intimacy growing in your relationship. Once the thought of being together and feeling good together establishes, the desire to want each other sexually will follow.
Before sex, you need to ensure that you and your partner are both honest and empathetic towards each other only then you will overcome your sexless marriage.
14. Let go of past
You both must forgive and forget all the past mistakes that have caused your problems and start afresh. Date again and forget that you knew each other.
It is challenging indeed but think about the breath of fresh air it will bring to your sexual life.
Related Reading: 3 Easy Ways to Let Go of Someone You Love
15. Talk to a therapist
If you think that you have tried everything and still the dry spell is going on. It would help if you considered visiting a therapist. It might help to get an opinion of a mental health therapist to understand what you should do to turn things around in the bedroom.
Related Reading: 8 Different Types of Therapists and What Their Work Entails
Conclusion
Marriages are, really, quite commonly almost or entirely sexless.
This happens for various reasons depending on several factors, such as age, personalities, general interest in sex, concurrence between the partners in their sexual desires, and the quality of the relationship in general.
Please have patience, and do not force yourself into it. Keep all of the above tips in mind, and you will find your way to reinvent your sexual life.
Yet, in short – married people don't have as much sex as others, however contradictory that might sound. Here are four steps you need to take to deal with sexless marriage:
Share this article on
Want to have a happier, healthier marriage?
If you feel disconnected or frustrated about the state of your marriage but want to avoid separation and/or divorce, the marriage.com course meant for married couples is an excellent resource to help you overcome the most challenging aspects of being married.
More On This Topic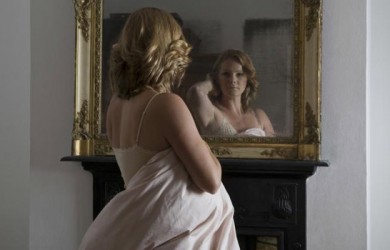 You May Also Like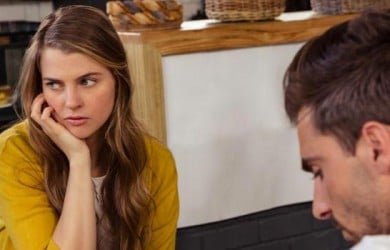 Popular Topics On Married Life