What Passionate Love Really Means
When most young people imagine what their future love life is going to look like, passionate love is at the top of their wish list, along with a deep emotional bond with their partner, true friendship, and a sense of feeling safe and secure with the one they marry.
But what is "passionate love"?
The definition of passionate love
Social psychologist Elaine Hatfield, an expert on relationship science, describes passionate love as "a state of intense longing for union with another."
This type of emotion is very much present at the beginning of most love relationships. We've all experienced this state, where all we think about is our beloved, making it hard to concentrate on our work and other responsibilities.
Passionate love is almost a trancelike experience. When we are with our partner we just want to connect physically with them, and when we are separated from them, the ache for their presence is almost unbearable. It is from this place that great art, music, poetry, and literature are born.
Let's look at the physical aspect of passionate love
In these heady early days of the relationship, passionate love means love making that is hot, frequent, a joining of souls, downright amazing. You cannot keep your hands off of each other, and seize any and all opportunities to get down and dirty in the bedroom.
These are the most sensual and romantic lovemaking sessions, moments to be savored. This passionate lovemaking acts as a glue, bonding you together so that you can weather the inevitable moments—far into the future, hopefully where the lovemaking will not be as passionate and where your closeness may be called into question. But let us not think about that now. Enjoy this lovemaking, where you are so very present and focused on your partner's pleasure. You are learning each other's sensual language, so slow down, listen to the other person, and make every second count.
What do some of the experts say about passionate love?
Here are some quotes about passionate love.
The hours I spend with you I look upon as sort of a perfumed garden, a dim twilight, and a fountain singing to it. You and you alone make me feel that I am alive. Other men it is said have seen angels, but I have seen thee and thou art enough.
George Moore
We loved with a love that was more than love.
Edgar Allan Poe
We efface an hour by passionate love, without twists, without aftertaste. When it is finished, it is not finished, we lie still in each other's arms lulled by our love, by tenderness, sensuality in which the whole being can participate.
Anais Nin
I can no longer think of anything but you. In spite of myself, my imagination carries me to you. I grasp you, I kiss you, I caress you, a thousand of the most amorous caresses take possession of me.
Honore de Balzac
You know you're in love when you don't want to fall asleep because reality is finally better than your dreams.
Theodor Seuss Geisel
We would be together and have our books and at night be warm in bed together with the windows open and the stars bright.
Ernest Hemingway
I would rather share one lifetime with you than face all the ages of this world alone.
R. R. Tolkien
If I know what love is, it is because of you.
Herman Hesse
"Love consists in this, that two solitudes protect and touch and greet each other."
Rainer Maria Rilke
Your words are my food, your breath my wine. You are everything to me."
Sarah Bernhardt
Passionate love meaning
First, let us explore what passionate love doesn't mean.
Passionate love isn't
Boring

Dull

Non-communicative

Full of secrets and lies

Holding things back

Ignoring the other

Not responding to emails, phone calls, texts

Full of game-playing and trying to seem cooler than your partner

Not acknowledging your partner

Not listening to your partner

Not truly seeing your partner
Passionate love is:
Seeing, acknowledging and valuing your partner

Thinking about them non-stop from the moment you wake up in the morning to the moment you go to sleep at night

Wanting to be by their side all the time

Wanting to be their safe harbor

Caring

more about them than about yourself

Making love

and thinking about their pleasure first, and yours, second

Radiating happiness at the thought of seeing them soon

Sleepless nights

Dreamlike days
To sum it all up, passionate love is the state in which most loving relationships begin.
How long does this passion last? It is really up to the individuals. For a lucky few, this hot passion can last a lifetime. But that takes effort and a dedication to being truly attentive to keeping the embers burning.
For most couples, there is a normal ebb and flow to passionate love. The trick is not to give up when the passion seems to dim. Passion can always be reignited with some work and attention from both parties.
While you may not find your way back to the level of heat that you experienced in your early days, you can rediscover another calmer type of passion, one that can be sustained and nurtured "until death do you part."
Share this article on
Want to have a happier, healthier marriage?
If you feel disconnected or frustrated about the state of your marriage but want to avoid separation and/or divorce, the marriage.com course meant for married couples is an excellent resource to help you overcome the most challenging aspects of being married.
More On This Topic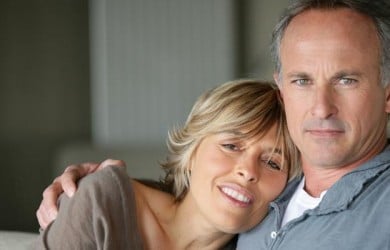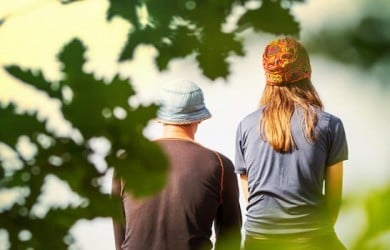 You May Also Like