What Are the Effects of Lack of Communication in a Relationship
We may have heard so many tips about having the best relationship or how we can make sure that our relationship lasts a lifetime and how many times have you already heard about how communication helps strengthen the foundation of marriage or partnership?
Having no communication in your relationship is like putting a due date on it too.
In fact, for most people, you can't even imagine the effects of having no real communication with your spouse or partner. Let's learn the deeper meaning of communication and the effects of having none of it in your relationship.
The importance of communication
If you want to have a healthy and happy relationship then invest on a healthy way of communicating with your partner.
If the both of you are well aware of what the other person is feeling then it will be easier for you to make decisions and adjust. With openness and freedom to talk about everything, each one of you will be more sensitive towards your partners needs and wants and vice versa. How can you know if your partner or spouse loves or hates something if there is no communication between the two of you?
Among the 4 communication styles, practicing assertive communication or what we already know of as an open style communication will help any relationship build a strong foundation.
If you are able to confidently say what you want while being sensitive to your partner's feelings and being able to compromise for the better then this will build the feeling of confidence, security, respect, and of course, trust.
True love is the basis of any relationship and a good communication is the foundation that will strengthen it along with respect. How beautiful it would be if all relationships are like this but the reality is, there are instances where there is no communication in a relationship and as we've said, this will not last.
When there is no communication in a relationship
What happens when there is no communication in a relationship?
You become strangers bonded by marriage or by a relationship but you're not really in a relationship because a real relationship will have an open communication – makes sense, right?
Here's some of the things you can expect if you don't have an open communication with your spouse or partner.
When there is

no communication

, it's like you don't even know the person you're with. Your usual talk has turned into texting or chatting and what's worse is that you only talk about simple things like what's for dinner or when are you going to go home from work.

If there is no way for you to tell how you are feeling then don't expect that there will be positive changes in your relationship? Can you really tell when your partner is already lying to you?

What's common about

no communication

relationships is that when there are problems, these couples don't talk about it. There's no addressing of issues which in turn will make it worse.
What if you are upset with something? How can you tell a partner who isn't even responsive? How can you tell your partner if something is wrong when they are physically present but are not even interested in talking to you?
With no open communication, sooner or later your simple talks will become arguments because you no longer know each other then it becomes aggressive communication and sooner or later, it just becomes toxic and a burden.

You can't expect a long-lasting relationship when you have

no communication

. We're not mind readers to know that you are upset, sad or lonely. How can you guess what your partner needs and wants if you don't talk openly?

Lastly, you or your partner will seek comfort and communication somewhere else because we are in need of it and we crave for it. Once this longing is dealt with somewhere else or with someone else, then it's the end of your relationship.
Can your marriage still survive without communication?
What if you're stuck in a no communication in marriage? Do you think you can still survive and save the marriage or partnership? The answer is yes. Address the issue, which is the lack of communication in a marriage and from there, do your best to make it better.
Change won't happen overnight but it will help you have a brighter and stronger marriage. Try these following steps and see the difference.
First, you will need to have commitment because this will not work if the both of you won't do it together. Dedication and commitment are needed before you can see the changes.

Don't force it and just start with small talk. It's a bit awkward to jump from no communication at all to having hours of talks. It will also be a bit draining for both ends.

Small talks

, checking out what happened to work or asking what your partner likes for dinner is already a good start.

Address issues like when

your partner is upset

, allow them to vent and actually be there to listen. Don't shrug it off as a drama or a petty issue because it isn't.

Make it a habit. It'll be hard at first just like any other practice it's worth the effort. Sooner or later, you will be able to see the changes that you've been wanting to see.

If you feel that your relationship needs a bit more help – don't hesitate to seek for professional help. If you think no communication is easy to solve, you might want to think twice. Sometimes, there are deeper issues to deal with and a therapist might help you work things out.
No communication in a relationship is like putting a due date on your marriage or partnership.
Wouldn't it be such a waste to see your relationship crumble just because you don't want to communicate? Any relationship would be stronger if there is a strong foundation and we all want this, so it's just right for us to be able to put effort and commitment into making sure that our relationship has an open communication.
Share this article on
Want to have a happier, healthier marriage?
If you feel disconnected or frustrated about the state of your marriage but want to avoid separation and/or divorce, the marriage.com course meant for married couples is an excellent resource to help you overcome the most challenging aspects of being married.
More On This Topic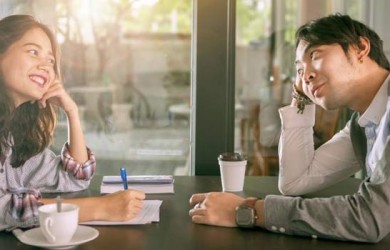 You May Also Like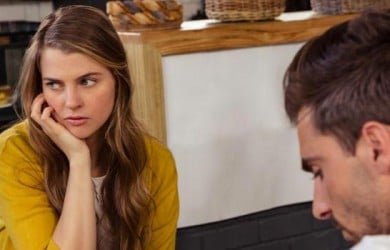 Popular Topics On Married Life