How Illness Affects Relationships
According to experts, 75 percent of marriages where one of the couples fell chronically ill ends up in divorce. Sounds heavy, isn't it? Having chronic illness such as arthritis, diabetes, or cancer can take a toll on even the best relationship, may it be as a partner, a friend or in a family.
What happens here when someone falls seriously ill is that the person who is sick may not feel the way one did before the illness, and the person who is around the sick person like family or a partner may not know how to handle the changes. This eventually leads to the strain in the relationship and both individual.
So, how do you handle these things?
With patience and commitment, there are ways you and those around you can deal with the strain the chronic illness places on your relationship. Thus, being said, read more of this article to know how to handle this kind of unfortunate event in one's life.
How chronic illness influences a relationship
Before we talk about how an individual can cope up with someone being chronically ill, let's tackle first as to how it affects or influences the relationship and how it strains the bond between people.
Due to the illness, daily routines may change due to the limitations of the patient and the demands of the treatment may require more time which may eventually lead to caregiver fatigue that can cause disheartening and strain from the relationship.
Additionally, stress might be accumulated throughout the process and may cause experiencing strong emotions such as anger, sadness, guilt, fear, and depression. This is the main reason as to why some bonds lead to the disconnection, and if it is about marriage, then a divorce.
How to cope up?
First of all, since stress is the main culprit of this strain, one should think about how to de-stress or cope up with one's stress.
A stress medication might just be right for the person dealing with this stressful situation so as to aid the process of stress relief and prevention.
Physicians may prescribe a range of medications such as anti-depressants, sedatives, and beta-blockers that have all been used to help people cope with stress.
Depression drug coupons should be able to help financially so as not to burden to the budget of the family furthermore. Additionally, if you want natural ways to cope up with the stress and burdens, worry no more, since it will also be tackled here to help you out.
Communicate with each other
Communication is the key in every relationship whether one suffers an illness or not.
So, if you want to cope up with stress due to your partner or a family member's illness, you should voice out your feelings so that the connection remains because lack of discussion leads to a feeling of distance and intimacy.
The first step toward effective communication is finding ways to openly talk about the challenges both of you are facing, this results to feelings of closeness and good teamwork. What you should remember in communicating is to find the right communication level, you have to find a middle ground.
Ease the stressful emotions
Anyone who is in the situation would feel sad and feel anxious because of a chronic illness. This is why the best way to deal with this is to take control of your emotions by identifying the root of the worry and find ways to address it.
There are ways to ease stressful emotions, such as counseling. You can go together with the patient or separately for counseling with a therapist, minister or other trained professionals to help you cope up and be in control of your emotions.
Another easy thing to do is to take care of your health and mind by meditating or doing things that can help you relax.
State your needs
With the illness the patient suffers and the emotional strain that you may be facing, who would want to guess at this time, right? Which is why both should state one's needs to be clear and direct about the things one wants since, well, your partner isn't a mind reader.
To balance out the shift of the relationship, you need to talk to one another on how to trade tasks and responsibilities so as to not burn out your partner or family member.
Knowing that you are both in this together will help ease the burden one feels so this is a good way to help each other out.
Chronic illness already takes a toll on the patient but that doesn't mean the caregiver or the partner isn't affected as well. It may not be physically, but the emotional burden one carries also is important, which is why it takes two to tango, meaning it takes both to make a relationship work.
Share this article on
Want to have a happier, healthier marriage?
If you feel disconnected or frustrated about the state of your marriage but want to avoid separation and/or divorce, the marriage.com course meant for married couples is an excellent resource to help you overcome the most challenging aspects of being married.
More On This Topic
You May Also Like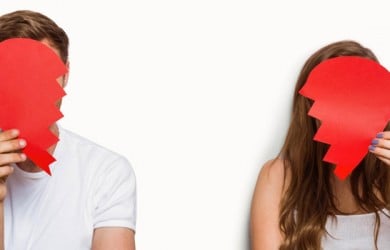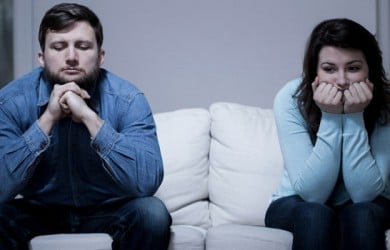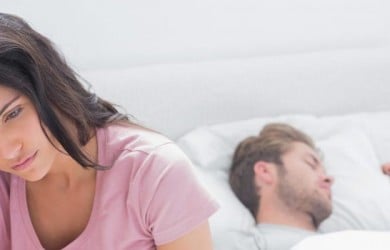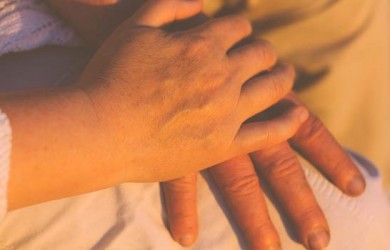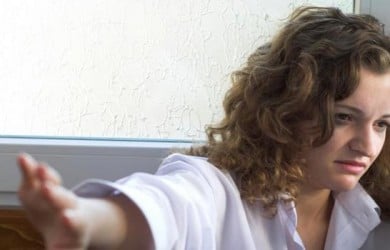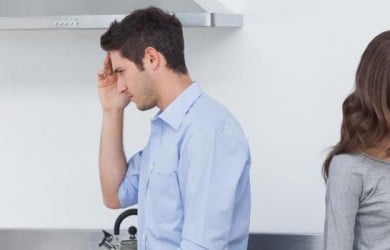 Popular Topics On Marriage Help