When To Walk Away From A Sexless Marriage– 15 Sure Signs
Dissatisfaction with a sex life is one of the common issues couples experience that affects their overall relationship satisfaction. Differences in sexual needs and desires could lead to struggles and conflict.
Consequently, if people in no sex marriages don't manage the incompatibility between them, they might start to wonder when to walk away from a sexless marriage.
What is a sexless marriage?
It is surprising to think that a couple being married is not having sex with each other. However, such marriages exist and they are termed sexless marriage.
In such a marriage, the partners are not sexually intimate with each other. Note that when couples stop having sex for a short period of time, this cannot be termed as a sexless marriage. Only if the couple has not been sexually involved for a year or longer, then it is termed as a sexless marriage.
10 causes of a sexless marriage
If your sex life has decreased, and your partner used to have a high sex drive, there are several causes for a sexless marriage to consider:
Increased stress and expectations

Recent loss or emotional suffering

Loss of desire or aging

Low or decreased self-confidence

Pregnancy or childbirth

Potency problems

Criticism and lack of support

Early traumas

Different or low sex drives
Ideally, you would be able to address the potential reasons to know what solution to strive for in your unique situation. Approach it with an open mind and heart, as many problems can be solved when both spouses are motivated.
Effects of a sexless marriage
For some, a no sex marriage is a nightmare, while for others, it is the desired way to live. To answer what are the effects of a sexless relationship on spouses, we need to have in mind how compatible their sexual needs are.
When both partners have a low sex drive, they might not consider it an issue. If you are wondering if it is reasonable to be in a no sex marriage, you ask the wrong question. Ask yourself, is my marriage a happy or unhappy one? Can a marriage with no intimacy work? Yes, if both partners are at peace with the amount of sex they have.
When one or both partners desire more sexual intimacy, any number of effects can happen. They might feel angry, disappointed, lonely, ashamed, and experience a lack of self-confidence. If sex is an integral part of the relationship for spouse(es), then they can feel deprived and dissatisfied with the relationship overall.
It is not uncommon for partners to wonder when to walk away from a sexless relationship in such situations.
Related Reading: 

7 Damaging Emotional Effects of Sexless Marriage on a Relationship
10 signs that tell you when to walk away from a sexless marriage
Life has no easy answers or guarantees, so how to know when to walk away from a sexless marriage? How to end a sexless marriage?
If you are pondering on leaving a sexless relationship tactfully, there are 15 most likely scenarios to keep in mind.
1. Your partner is not willing to work on the issues
Problems can be solved when people are willing to work on them. Talk to your partner, have an open and honest conversation about your needs and desires. Hear their perspective and have a true curiosity about how sex could be better for them.
If you have done all of this and more, and they still refuse to collaborate on improving sex life, it might be time for leaving a sexless relationship.
2. You have tried, but your efforts are futile
It could be that you are your partner working on improving sex life for a while now without any success. Although both of you are committed to making it work, you find you are sexually incompatible.
What turns you on, could be a turn-off for them, and vise versa. To have a fulfilling sex life, there needs to be an overlap in sexual desires (think of Venn diagram), and sometimes there is none.
If this is true for you, it might mean that both of you could find happiness with someone more compatible.
If you haven't tried so far, try consulting a professional to help you along. They have trained to assist couples in uncovering, cultivating sexual desire, and working out the incompatibilities.
3. Sex issues are the tip of the iceberg
Often, this kind of marriage is a sign of overall relationship dissatisfaction.
Other significant issues may be causing you to consider divorce, like disagreements about money, parenting, power struggles, constant fighting, physical, emotional, or substance abuse. If so, unless addressed and dealt with, these issues can lead you to divorce.
4. You both have different sexual preferences and drives
When your sexual drives are mismatched and if you or your partner has a high sex drive, this may hurt the other partner's feelings upon rejection. The partner will eventually start feeling incomplete and inadequate in the relationship.
5. Infidelity is involved
If the reason for sexless marriage is that the partner is cheating, then this is a great sign to walk away from the relationship. In such a situation, it is difficult to feel intimate with your partner as there would be lack of trust and lots of suspicions regarding the future of the relationship involved.
6. Partner is withholding sex to exercise control
If you partner is withholding sex just because they can gain control over you, or you are not agreeing to their certain terms, know that is a form of abuse and if communication isn't helping to solve the problem, it is better to walk away.
7. There's a lack of love
If you and your partner have drifted apart in marriage, and there's no love, this is one sign to walk away from marriage. There is no intimacy in marriage and such a relationship leads to dissatisfaction as when there's no love, the base of the relationship is lost.
8. Lack of sex is causing infidelity
When you are in a sexless marriage, both the partners find it hard to stick to each other. If it has gone to such an extent that it is causing infidelity from both or either of the partners, it is better to split than fix a loveless relationship.
9. You want sex, but not with your spouse
For some reason or the other, you are no longer attracted to your partner and this is leading to the lack of sex. The issue becomes bigger when you feel physically attracted to other people and unfortunately, not with your partner. This is one of the major signs of a loveless marriage.
10. Therapy isn't working
When you and your partner have undergone therapy and it is not doing any good to the relationship, it possibly means that the relationship has a difficult future. In this case, your partner and yourself should discuss a healthy separation.
Related Reading: 

Is it True That Sexless Marriage is a Reason to Divorce?
Sexless marriage and divorce rates
According to some data, the divorce rate is around 50%. Although many might ponder divorce due to sexless marriage or lack of intimacy and wonder when to walk away from a sexless marriage, we are unsure if a lack of sex is a valid reason for divorce.
An unhappy sexless marriage can be a consequence of deeper relationship issues. Hence, even if we did a study on marriage divorce rate that lack sex, we might not know if such a marriage is the reason. Albeit, many couples wonder when to walk away from a sexless marriage and can a marriage with no intimacy survive.
In the video below, Dr. Laurie Betito says sexual intimacy is a shared pleasure. There's a big difference between something to share and something to give. That's where everything goes wrong for some people. Listen more below:
How to deal with a sexless marriage: Is divorce the answer?
Sexual intimacy is not all that simple. There is no "normal" or "healthy", only what works for you. For some, no intimacy marriage and futile efforts to make it work will be ground for divorce while for others it won't as they might be totally fine with having sex rarely or never.
Research backs this up by showing that for marital satisfaction a satisfying sex life and a warm interpersonal climate are more important than a great frequency of sexual intercourse. Hence, such marriages can survive and thrive if it is something both partners are content with.
Furthermore, sexual intimacy can be rehabilitated, if one or both partners are not pleased with the no sex marriage situation. Improving sex life is a process and can be accomplished. Understanding why it is happening is important, as you will approach the issue differently depending on the cause.
Have a look at this article for more information on how to survive a sexless marriage:
15 Ways to Deal with a Sexless Marriage
Takeaway
Abandon norms, focus on satisfaction
For some, such a marriage is the desired state, while for others, it is a nightmare. The most important question is how you and your partner feel about your sex life and how compatible are your needs.
Many long-term relationships experience decreases in libidos in busy, stressful, or child-rearing times. Talk to your partner and try to work it out. Before you start to figure out when to leave a sexless marriage, invest in making it work.
Passion can be reignited in a no sex marriage if both commit to the process. Having a sex professional assist can make this journey smoother.
Share this article on
Want to have a happier, healthier marriage?
If you feel disconnected or frustrated about the state of your marriage but want to avoid separation and/or divorce, the marriage.com course meant for married couples is an excellent resource to help you overcome the most challenging aspects of being married.
More On This Topic
You May Also Like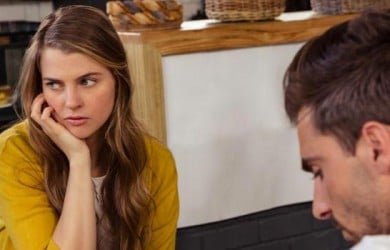 Popular Topics On Married Life