Your Basic Marriage Retreat Guide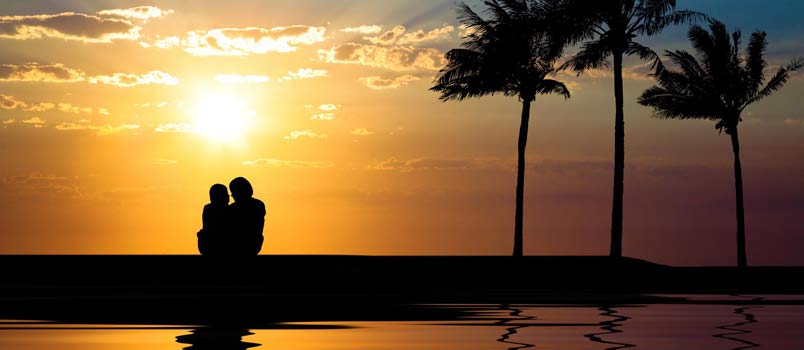 Whether your marriage is healthy or could use a tune-up, any couple can benefit from a marriage retreat. What is a marriage retreat? It's typically a weekend or longer of intense focus on each other. It can be a fun and educational way to reconnect.
On a marriage retreat, couples typically get away from their regular lives and convene at a location such as a cruise or resort where the retreat is being held; there, counselors or other professionals offer classes, talks, and workshops that help couples better understand and develop their marriages.
Here are a few marriage retreat ideas on where to find the best one for you and your spouse:
Ask trusted family and friends
Be careful here, because some may not want to share that they have been to a marriage retreat; though it doesn't always mean there is a "problem" people tend to assume such.
Typically these are very experienced marriage counselors who also give talks all over the country, so they are well versed in helping a wide variety of people and marriages.
Ask your marriage counselor for ideas
Perhaps he or she will know of a particular retreat run by other counselors they know or their clients have tried; or perhaps your therapist will even be running a retreat you could join.
Take the idea to your church
Ask your clergy or other church leaders for ideas. Perhaps there retreats specific to your religious denomination, such as a Catholic Marriage Retreat. These kinds of retreats bring in the religious aspect of marriage with others who share your beliefs, so it's definitely worth considering.
To make sure you pick a good marriage retreat, definitely seek out reviews and comments from other couples who have gone through the marriage retreat.
Always look through who is hosting the retreat to make sure they are qualified to help aide you in your own marriage. Also research the classes, talks, and workshops that will be offered. Are those subjects going to be helpful to you and your spouse?
Create your own marriage retreat
Why not design your own getaway? This is especially helpful if your budget or schedule won't allow for another retreat. This could be a half day, weekend, or whenever you can fit it in. But schedule it. In your plans, be sure to bring materials to work on, perhaps a list of questions to discuss, or even information on creating your own marriage mission statement. Be ready to communicate and focus on each other during your retreat.
Want to have a happier, healthier marriage?
If you feel disconnected or frustrated about the state of your marriage but want to avoid separation and/or divorce, the marriage.com course meant for married couples is an excellent resource to help you overcome the most challenging aspects of being married.
Related