Menopause and Sexless Marriage: Tackling the Predicament
At the twilight of your life both as a person and a couple, Menopause sets in as nature's way of telling (more of forcing) a woman that its no longer worth the risk to bear a child at that age. But, is it worthwhile to be in menopause and sexless marriage at the same time?
Now, there are cases of women getting pregnant during menopause, and modern medical science has procedures such as IVF to make it possible.
Pregnancies aside, is it possible to for a couple to have sex during and after menopause? Yes. Why not.
Menopause and sexless marriage doesn't really connect, or does it?
Is it ok to be in a sexless marriage?
For young couples, is it fine to be in a sexless marriage? Well! The answer is – no definitely not.
However, if we are talking about a couple in their 50's that's been together long enough to have raised a few adult children of their own, then yes.
There comes a point where intimacy between a loving couple no longer includes sex. What is important for marriage is not sex itself, but intimacy.
There can be intimacy without sex, and sex without intimacy, but having both, activates a lot of natural high triggers on our body that's designed to encourage procreation for the survival of the species.
Having both is the best-case scenario.
However, great sex is a strenuous physical activity. There are plenty of health benefits of sex, but as we age, strenuous physical activities, sex included, poses health risks. Forcing it, such as by using the magic little blue pill to resurrect junior, also have risks.
Risking your health for intimacy, when there are other ways to be intimate becomes impractical at some point.
Related Reading - 

Menopause and my marriage
Can a sexless marriage survive?
If menopause and sexless marriage are straining the foundations of the relationship by losing the emotional and physical intimacy provided by intercourse, then yes, the couple will need alternatives.
Emotional intimacy is what's truly important for any loving couple.
Sex is wonderful because it quickly develops emotional intimacy and is physically pleasurable. But that's not the only way to develop emotional intimacy.
Siblings, for example, can develop deep emotional bonds without sex (unless they are into something taboo). The same can be said with other relatives.
Any marriage can do the same with enough emotional intimacy.
Like relatives, all it needs is a strong foundation. Longtime couples in menopause and sexless marriage should have enough of a foundation as a family to weather through it.
How do you deal with a sexless marriage?
First, is it a problem that needs to be dealt with?
Most couples have Men that are normally older than their women partners and may lose their libido and vigor at the same time menopause sets in.
If there is a discrepancy of sexual interest due to age and physical condition, then a sexless marriage becomes a problem.
Sex is pleasurable, but a lot of Psychologists agree with Maslow that it is also a physiological need. Like food and water, without it, the body becomes weaker at a fundamental level.
However, there are other ways for a man to be sexually satisfied. Any adult knows what and how they are and there won't be any need to elaborate.
There are also commercially available lubricants that can substitute as the little blue pill for women. If your thinking if it's possible for a man to have orgasms when they are old, yes they can, and asking can a woman orgasm after menopause? The answer is also yes.
Orgasms and great sex is, and always has been, about performance.
Emotional satisfaction that comes from sex is a whole different ballgame. Developing emotional connections with an individual varies from person to person. Luckily, married couples should know each other's buttons.
In these days where arranged marriages are rare, every married couple should know how to get emotionally closer to their partner without sex.
Divert your efforts and energy there.
It's not as satisfying just when you were young and in your honeymoon, but menopause and sexless marriage has its own appeal to long-lasting couples. Knowing that you "made it." as opposed to all the break-ups, divorces, and early death around.
You lived your life, and continue living together, a life a lot of people only dream about.
Related Reading: Sexless Marriage Effect on Husband – What Happens Now?
Menopause and sexless marriage, living with emotional intimacy
It sounds difficult at first, but any long term couples can find a way.
Finding hobbies that you both enjoy should be as easy as pie.
Trying out something new wouldn't hurt either since the couple knows each other the most, finding something that both of you can enjoy should be a wonderful experience.
Here are some suggestions –
Travel Together

Experiment with Exotic Food

Dance Lessons

Martial Arts Lessons

Gardening

Target Shooting

Visit Historical Spots

Attend Comedy Clubs

Volunteer at a Non-Profit

and many others…
There are literally hundreds of ideas on the internet that can help senior couples enjoy life and develop deeper emotional bonds together without sex.
A family is and always has been around emotional bonds.
With the exception of married couples, they are NOT supposed to have sex with each other. However, they don't love each other any less.
There are a lot of cases where blood relatives, including siblings, hate each other. It was never a piece of paper, blood, or the same surname that ties a family together, it's their emotional bonds. Married menopausal aged couples can do the same.
Menopause is a natural part of life, but so are sexless relationships.
Humans are social animals.
So, it's easy for us to develop emotional bonds with each other. It would be stupid to assume that a couple that's been married for a long time have none.
Developing those bonds further without sex should not even be a challenge for married senior couples. It may have been a long time since the couple was dating and courting, but it wouldn't take much for them to pick up where they left off.
Menopause and sexless marriage may not be as exciting as the honeymoon years, but it can be just as fun, fulfilling, and romantic.
Related Reading: How to Communicate Sexless Marriage With Your Spouse
Share this article on
Want to have a happier, healthier marriage?
If you feel disconnected or frustrated about the state of your marriage but want to avoid separation and/or divorce, the marriage.com course meant for married couples is an excellent resource to help you overcome the most challenging aspects of being married.
Learn More On This Topic
You May Also Like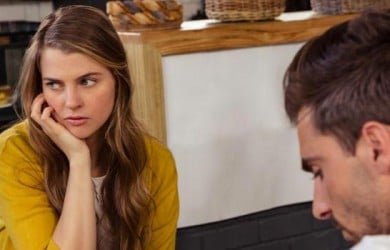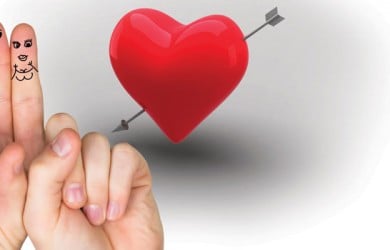 Recent Articles
Popular Topics On Married Life